PHOTOS
Gabrielle Union's Drink Goes Flying As She & Dwyane Wade Are Hit By A Stray Basketball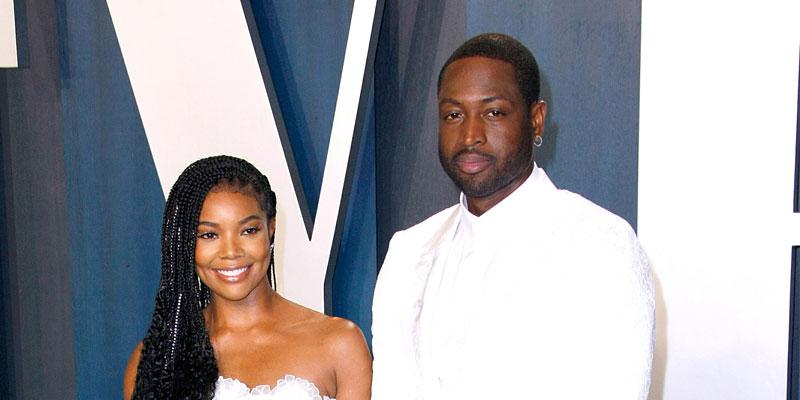 Gabrielle Union and Dwyane Wade had a priceless moment during the former NBA star's jersey retirement ceremony that took place on Saturday, February 22. The Being Mary Jane actress' drink went flying after she and her husband were hit by a stray ball.
Article continues below advertisement
In the photo, Gabrielle, 47, closed her eyes and made a hilarious face as the ball bounced her drink. As for Dwyane, 38, he raised his foot in the air in an effort to protect his wife. "Karma. The reaction shots and the bottom of @dwyanewade sneaker," Gabrielle wrote as her Instagram caption.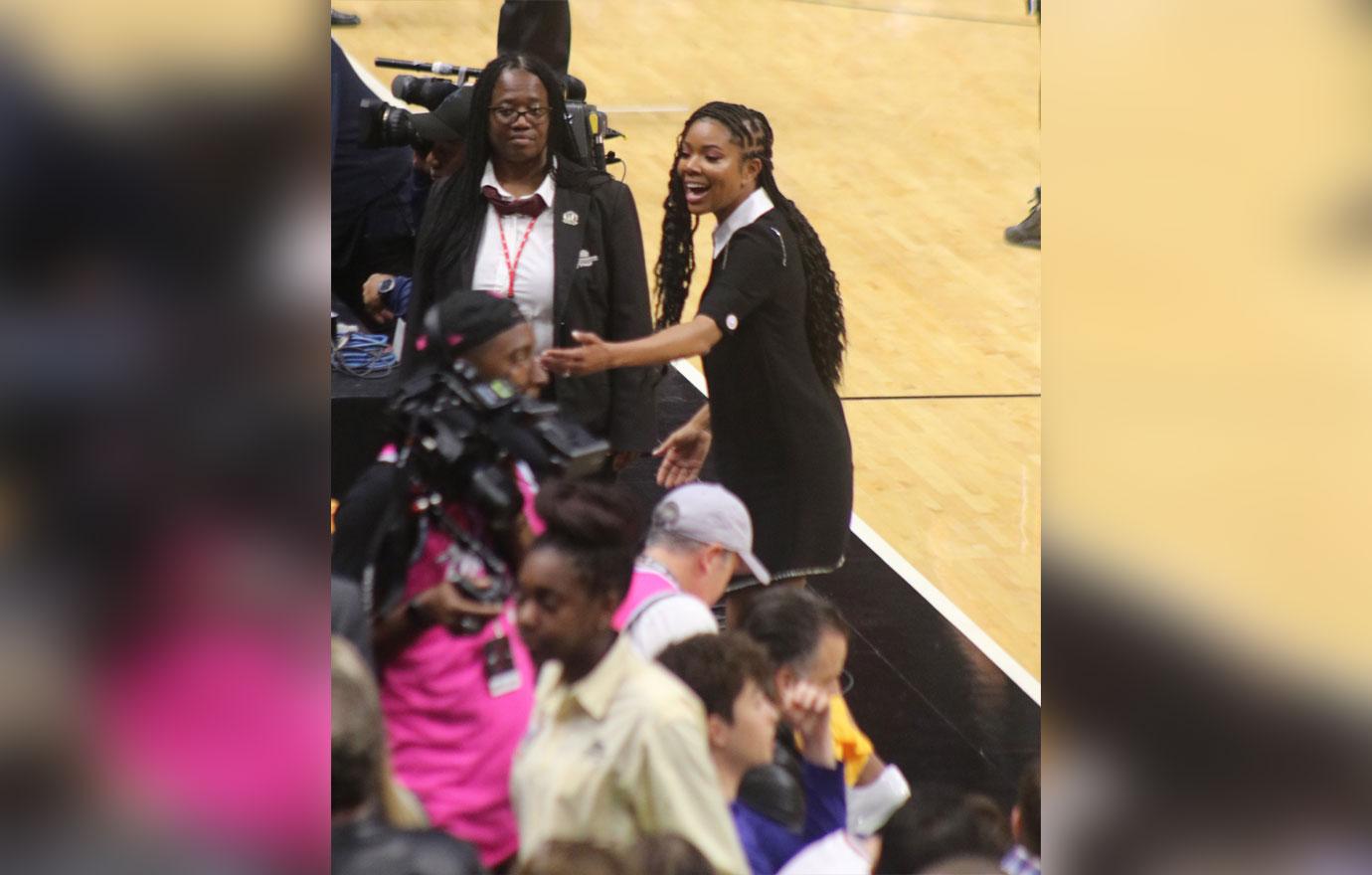 After sharing the photo to Instagram, fans praised Dwyane's reaction. "He was trying to protect you," one fan wrote. "Dwyane knew he had it though that's why his face was so calm and focused." A third agreed, "Nice save."
Article continues below advertisement
For the event, Gabrielle looked stunning in an-black dress that featured a white color and buttons. She wore her box braids down and rocked natural-looking makeup. Like Gabrielle, Dwyane also opted for an all-black look.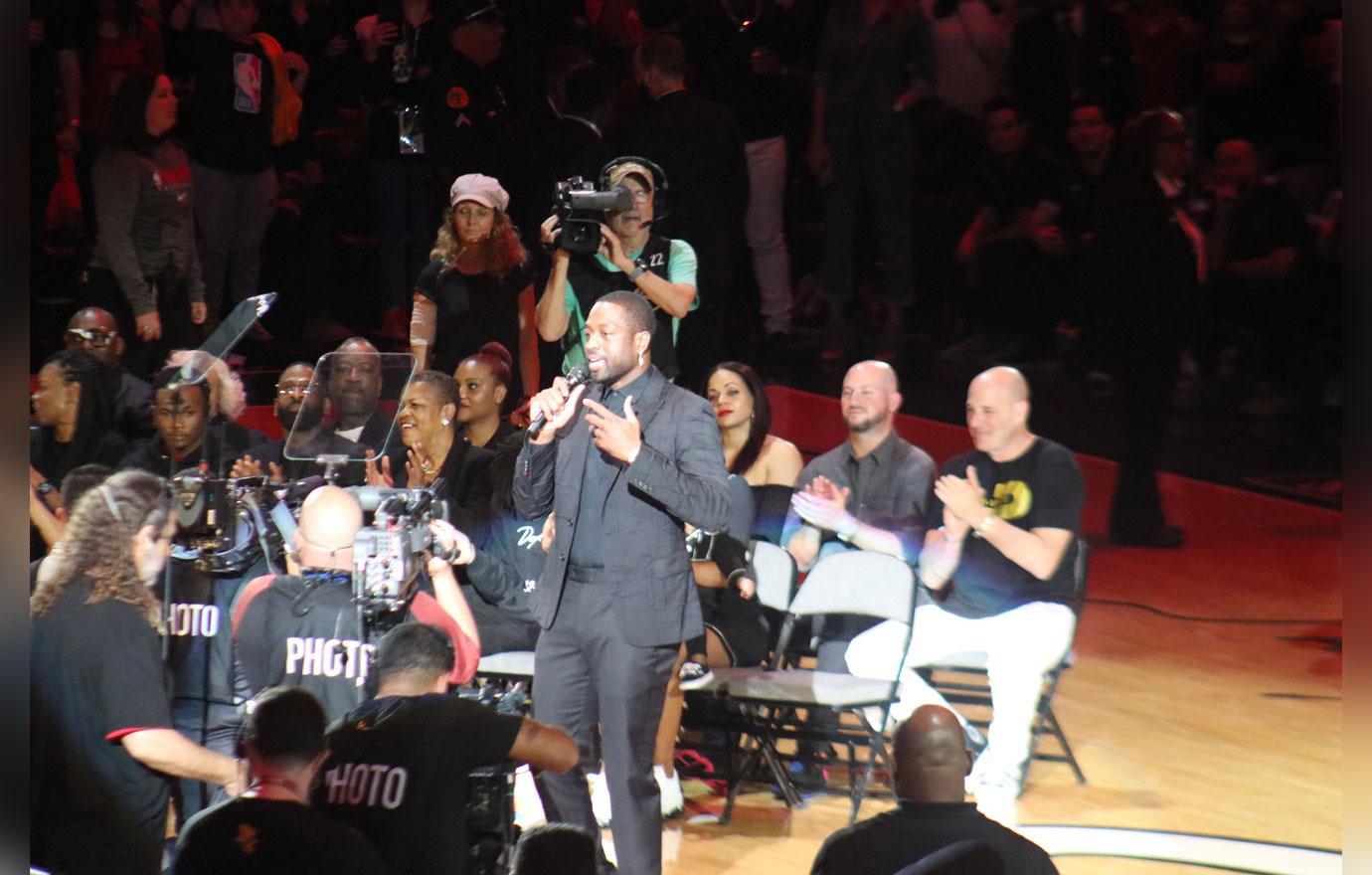 During his jersey retirement speech, Dwyane paid tribute to Kobe Bryant. On January 26, the former Lakers star and his daughter, Gianna, were among the nine victims that died in a devastating helicopter crash. "Kobe said the most important thing is to try to inspire others so they can be great in whatever they choose to do. I hope I've inspired all of you," he said. "Thank you for making me a part of your legacy. Please know you are a huge part of mine. God bless you all. Heat Nation, I love you, thank you."
Article continues below advertisement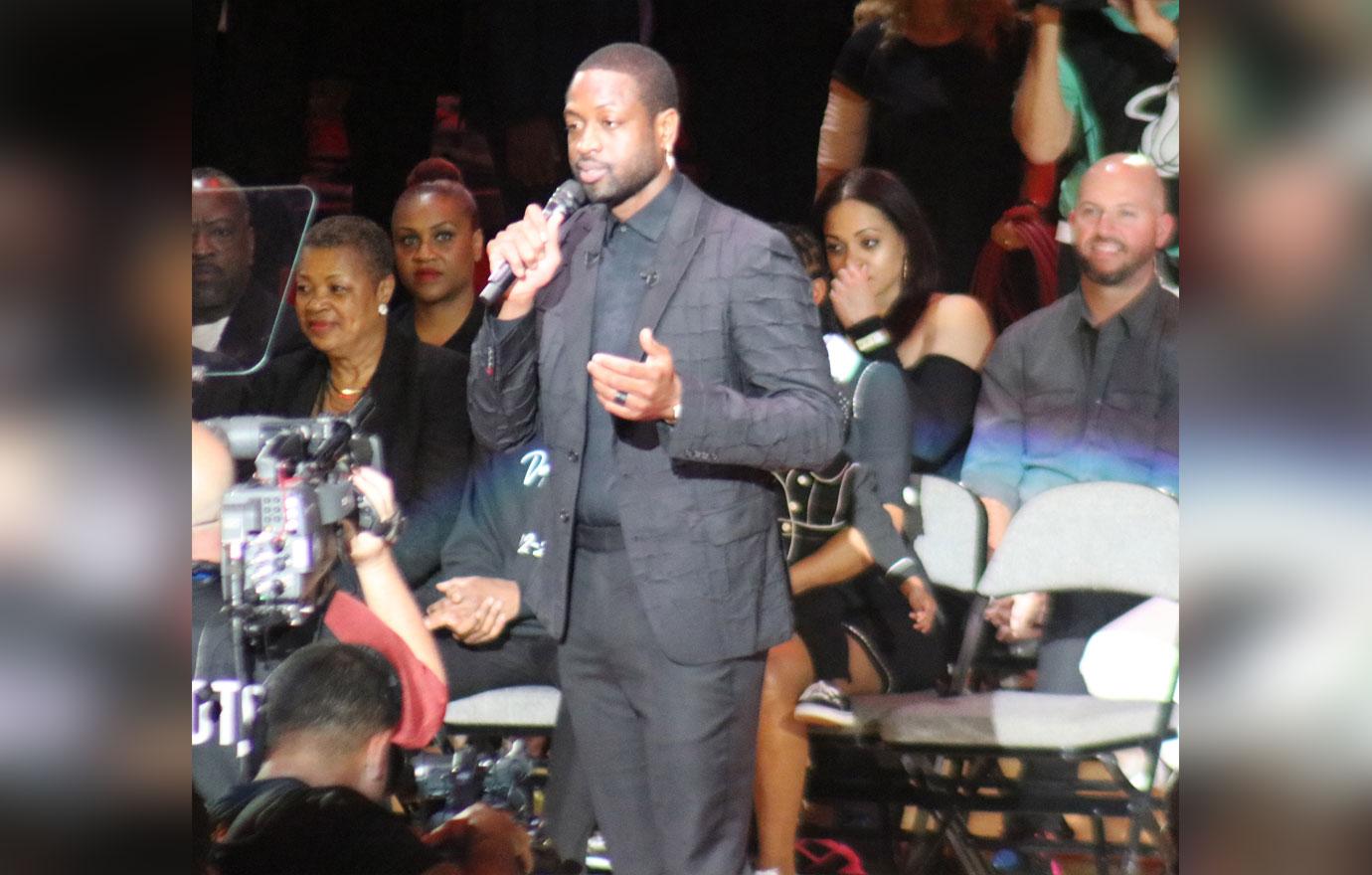 He continued, "Kobe was leading the way — he retired and showed us in his next act after retirement that you can master that, as well. He mastered basketball, he mastered being an amazing father, he mastered being a husband, he mastered being a creator. He was showing us the way, and now we don't have that. So, I do have a responsibility to be that guy and show the way for the next generation."
Back in 2003, Dwyane began his basketball career and announced his retirement in April 2019.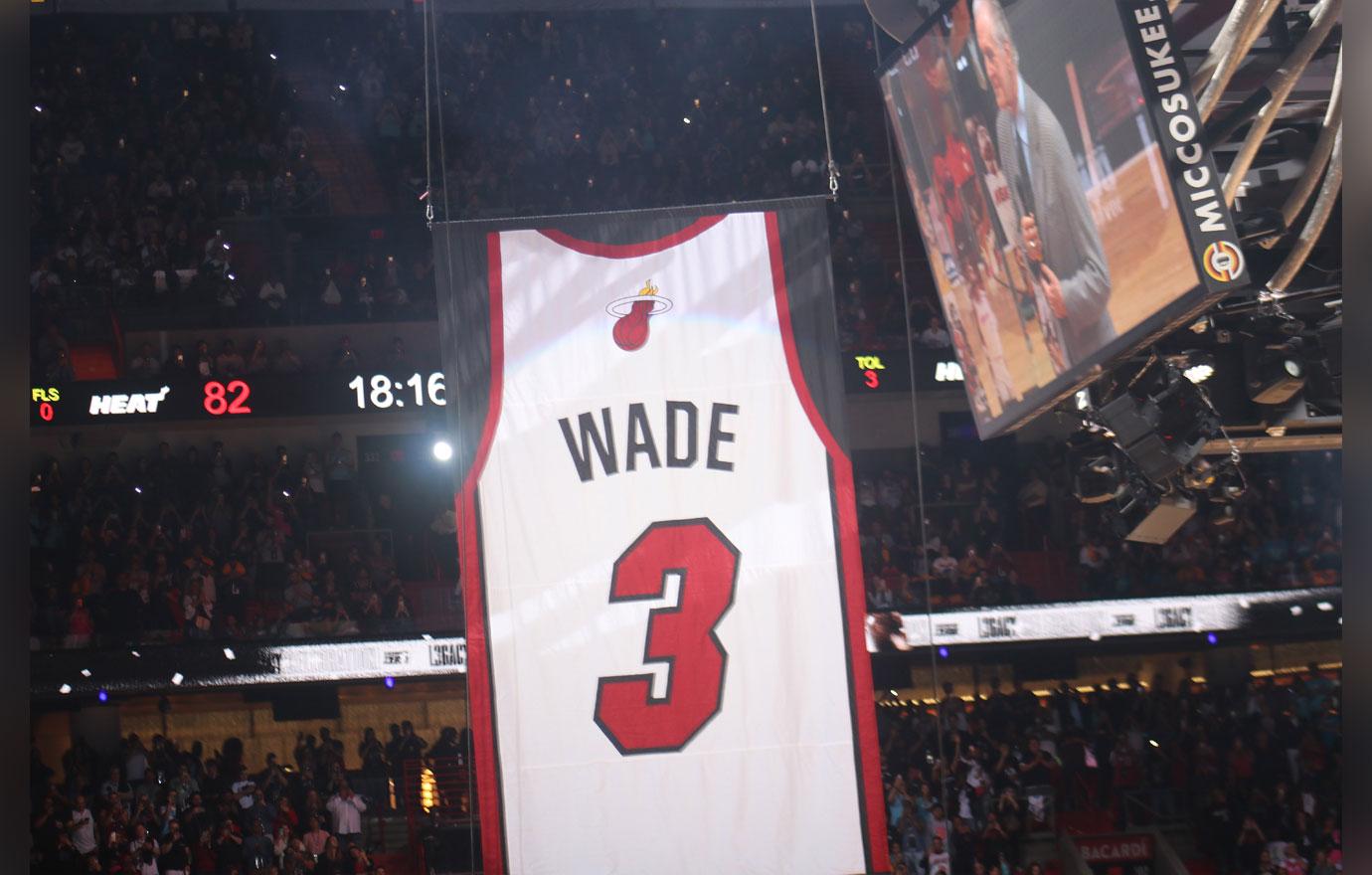 What do you think about Gabrielle and Dwyane's reaction to the stray basketball? Share your thoughts in the comments below!