PHOTOS
Back With The Nanny! Gavin Rossdale Has Lunch Date With Caretaker He Left Gwen Stefani For!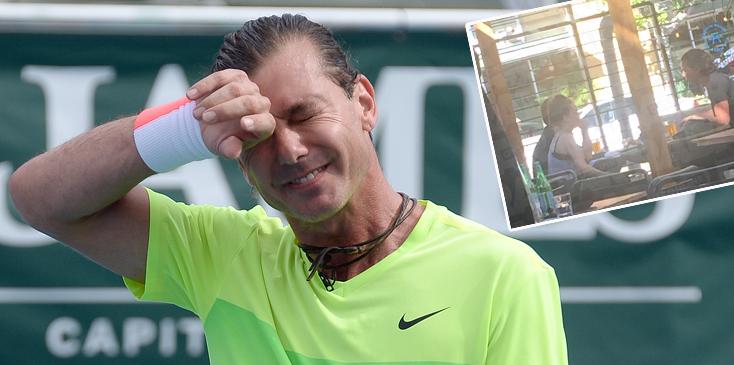 Gavin Rossdale participates in The 26th Annual Chris Evert/Raymond James Pro-Celebrity Tennis Classic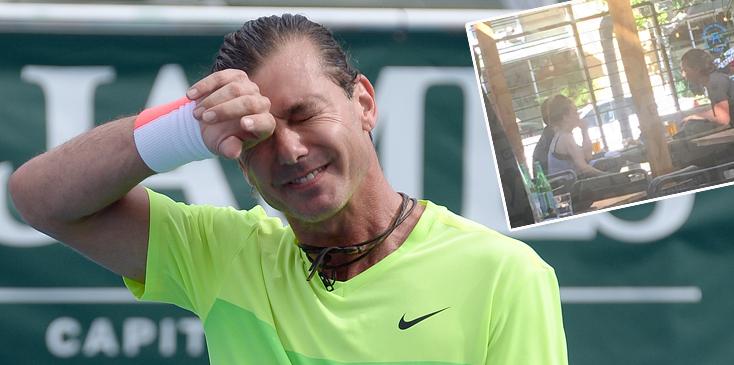 While Gwen Stefani and Blake Shelton are working to salvage their much-touted relationship following a brief breakup, the singer's ex Gavin Rossdale is back with the nanny that broke their marriage!
Article continues below advertisement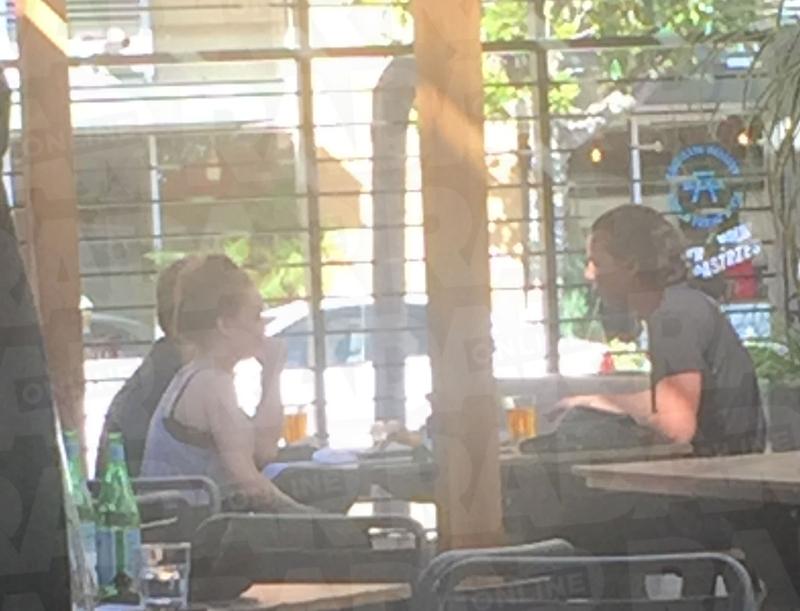 An eyewitness snapped a photo of Gavin and ex-caretaker Mindy Mann on a lunch date on Feb. 24 far out of the paparazzi's eyes in North Hollywood at the Fat Dog gastropub.
INF - Gavin Rossdale Dines Alfresco With His 3 Sons At Hyakumi Noodle Station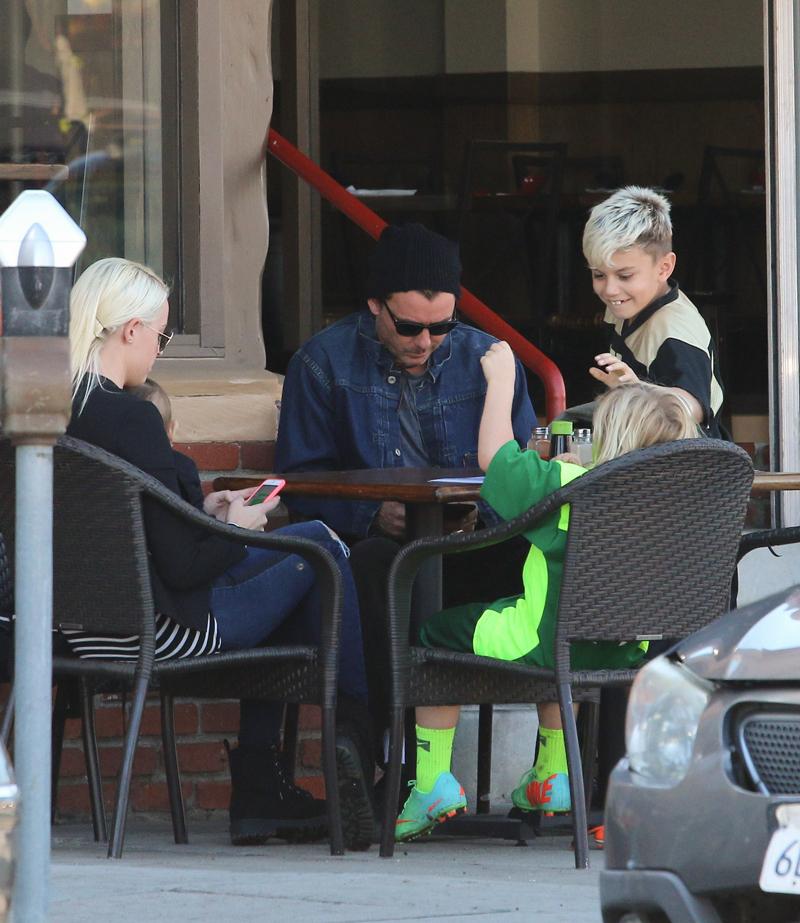 Sources told RadarOnline.com that their secret meetup looked casual with beers but they "definitely acted like a couple, eating off each other's plates, leaning in, laughing." Gavin and Mindy also arrived and left together and Rossdale's children — Kingston, 9, Zuma 6, and Apollo, 2 —were nowhere in sight.
Article continues below advertisement
Gavin Rossdale heads to a tennis club in Los Angeles and refuses to answer questions on his alleged affair with his children's nanny.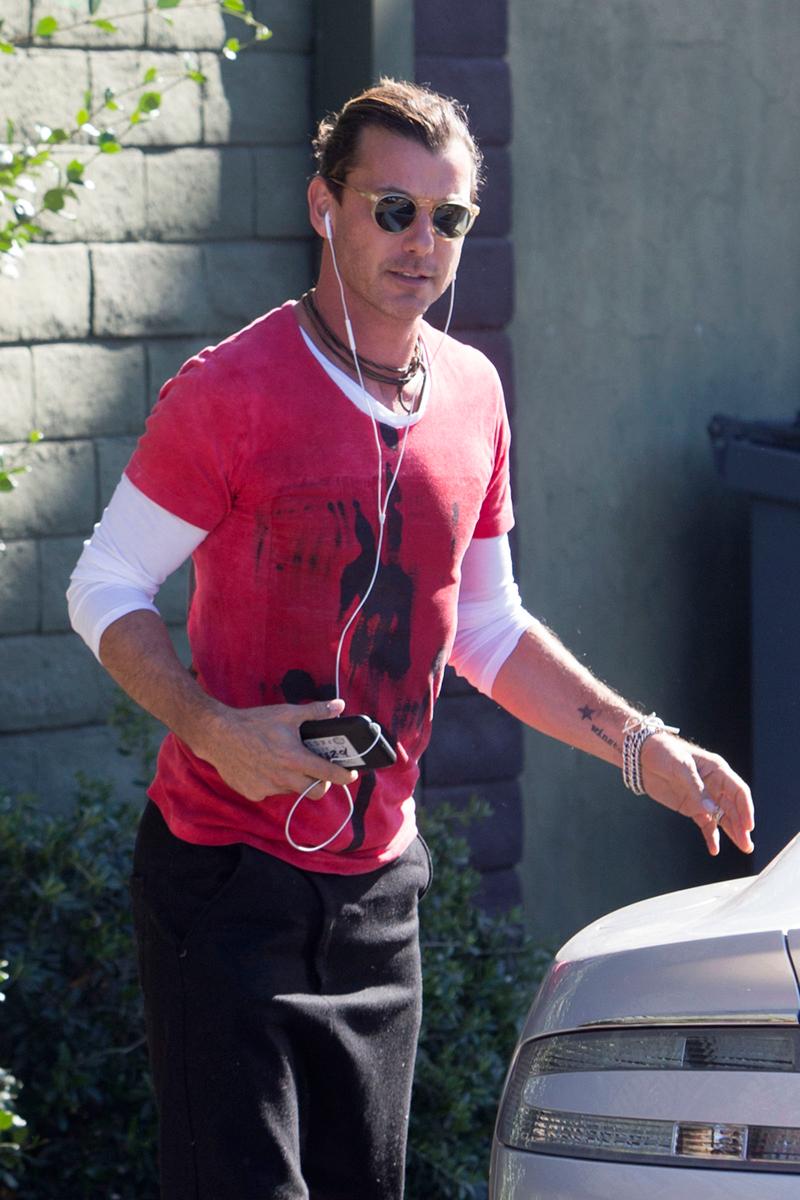 "It seemed like they were trying to stay under the radar, because this place is off the beaten path," the source told Radar. "But they arrived and left together." A rep for Rossdale claimed, "The girl in the photo is actually a guest vocalist on the upcoming Bush album. She and Gavin and the studio engineer (who's seated next to her in the photo) had just left the studio that day and were having lunch."
Article continues below advertisement
Kingston Rossdale and Zuma Rossdale head to Pinz Bowling in Sherman Oaks, CA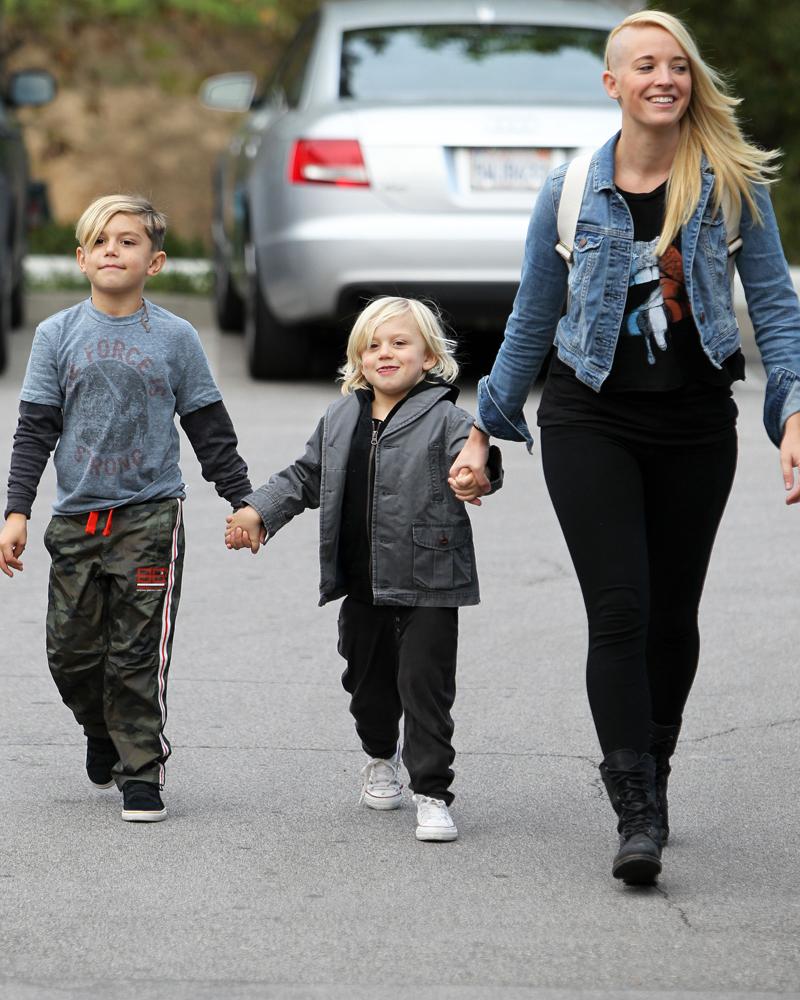 Mindy, who was a spitting image of Gwen with blonde hair and a rocker flair, has also dyed her hair a "reddish color" in an attempt to go incognito after she was revealed to be the reason for their split.
Article continues below advertisement
Nanny Mindy Mann with Gavin Rossdale and Gwen Stefani on Thanksgiving 2012.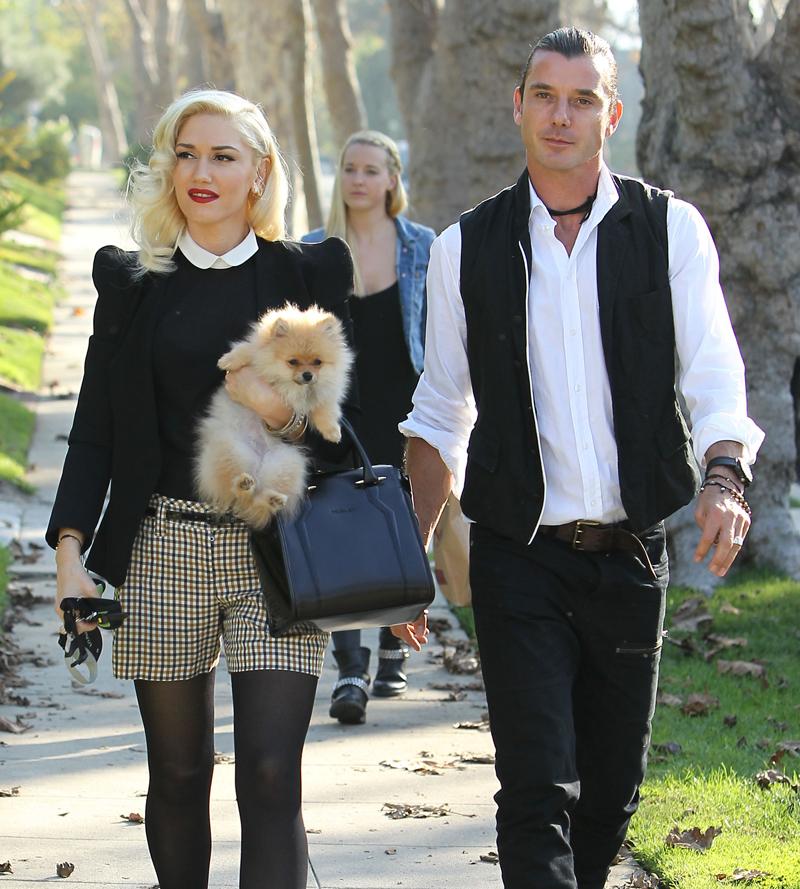 Stefani, 46, and Rossdale, 50, announced their divorce after 13 years of marriage in August after Gwen caught her husband with Mindy and has since moved on with The Voice costar Blake Shelton, who was busted texting his ex Miranda Lambert.