PHOTOS
Get Glam With Gretchen: My Favorite Fall Nail Trends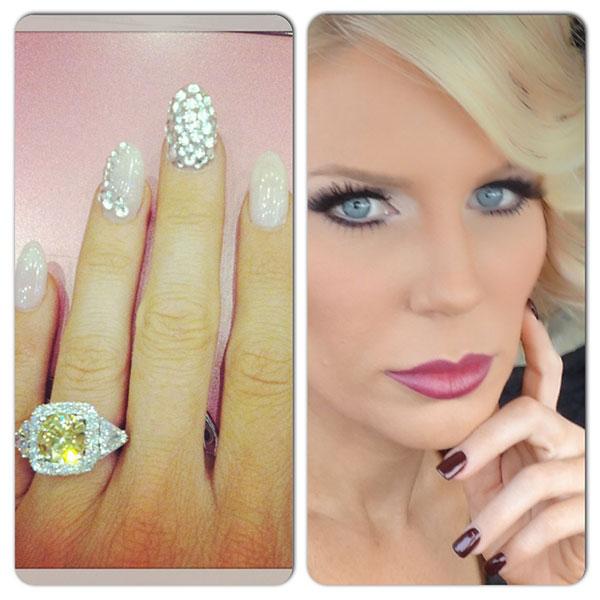 Article continues below advertisement
My summer light and pointy nails vs fall darker squa nails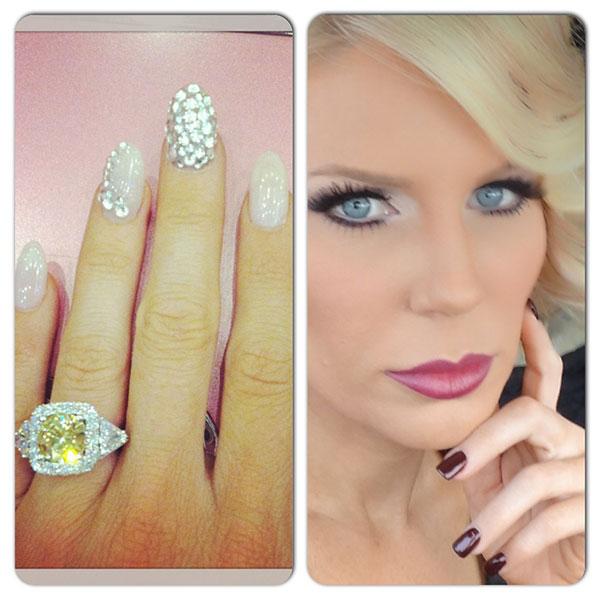 Part of being a noticeable on-trend fashionista includes looking great from head-to-toe and of course having fabulous nails. I love transitioning from the light, softer colors of the summer to the darker, warmer colors of the fall. I personally decided to change my shape again for fall from my pointy nails back to my more classic "squa" (as I like to call it) shape; meaning not round, but not perfectly square either. I'm wearing one of my new favorite colors for fall called 'Royal Rajah Ruby' by OPI.
Jewel Tones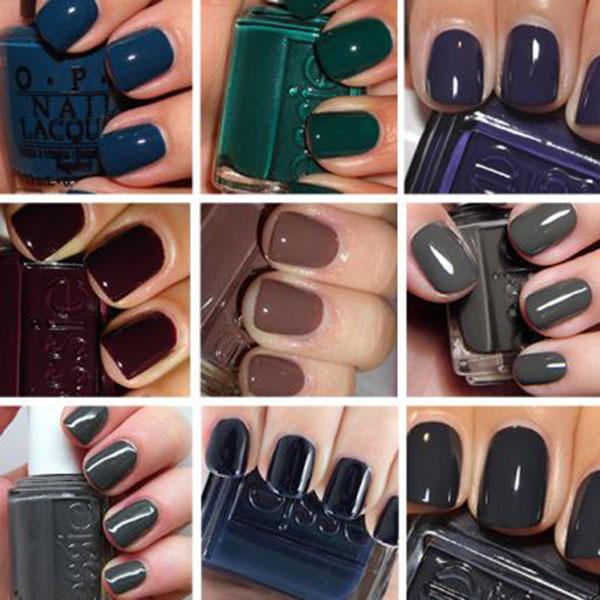 Jewel tone nails in navy, green, and oxford (wine) colors are perfect for fall. We're also seeing some gray and neutral colors making a strong statement right now.
Article continues below advertisement
Megan Fox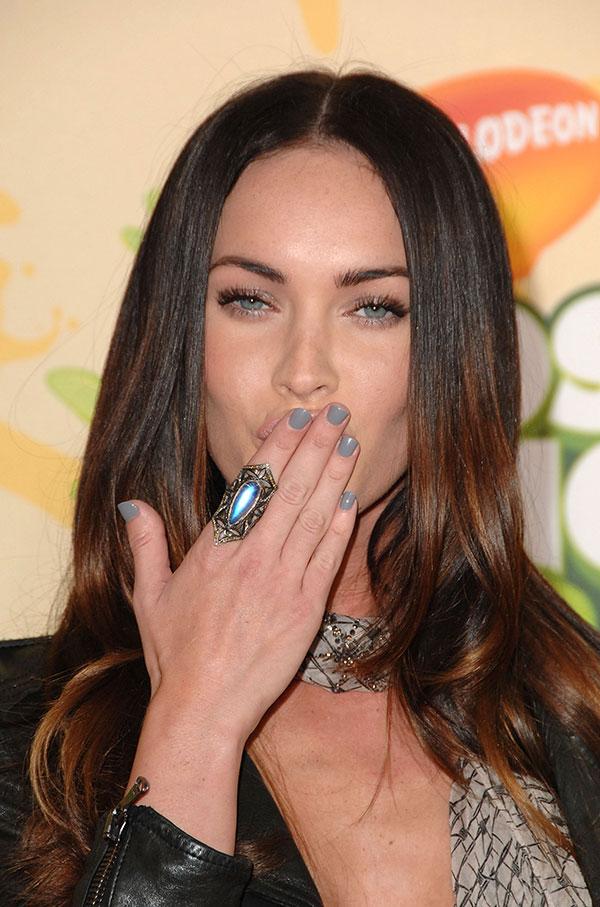 Here is a Pic of Megan Fox rocking the gray fall color trend.
Article continues below advertisement
Deborah Lippmann Jewel Heist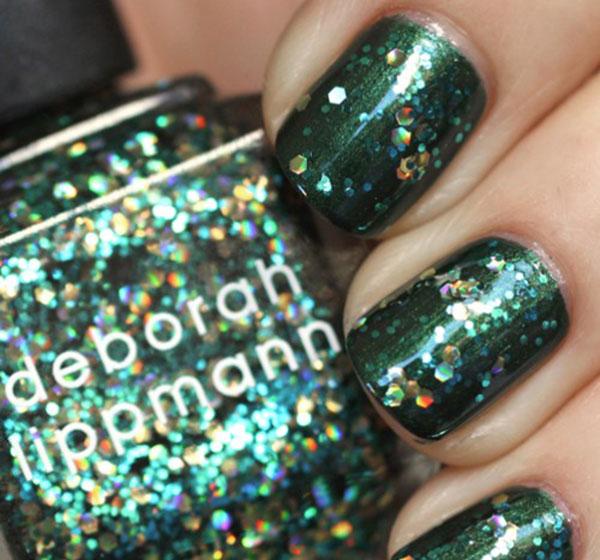 I'm loving this brand called Deborah Lippmann and her fall line called Jewel Heist (you can find her products at Sephora, Nordstrom, or on her website). Of course, being the girl I am who loves bling, I'm thrilled that she has added a glamorous sparkle to these fabulous fall colors as well! Personally I am going to be rotating through each one of her amazing shades.
Article continues below advertisement
Matte Nails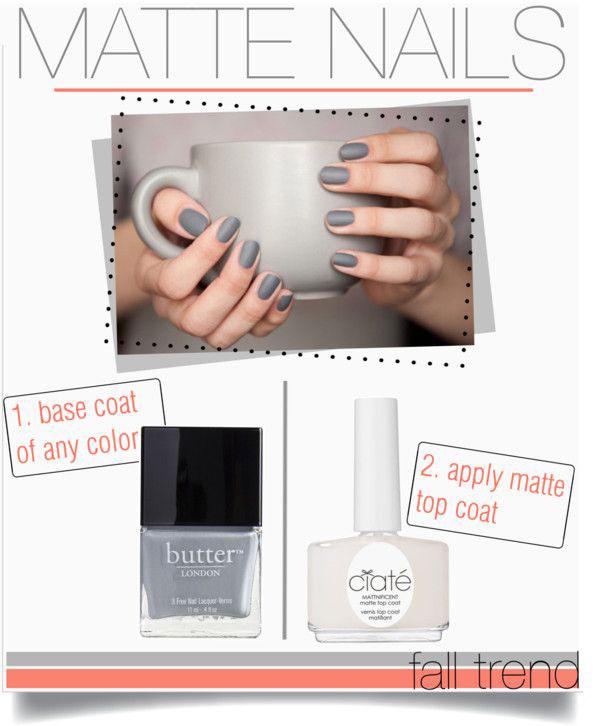 Another popular trend for fall that I found hitting the runways was not a polish color, but rather a matte top coat that adorned the models' fingertips. It's so simple to do and something I am excited to test out myself (I actually just picked up an Orly matte top coat from Planet Beauty that was only $8). Pick your favorite colors for fall and all you have to do is add a top layer.
Article continues below advertisement
More Matte Nails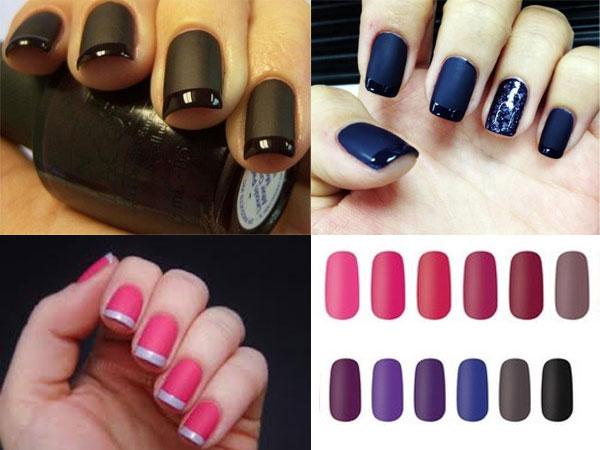 For a matte top coat, you can try Make it Matter Matte Top Coat from Nordstrom or Mattenificent Matte Top Coat from Ciate. If you don't want to go completely matte you can paint the matte top layer right up to the tip and leave a little of the glossy color still showing, which adds a little flare, as you can see in the pictures above.
Article continues below advertisement
Lace Nails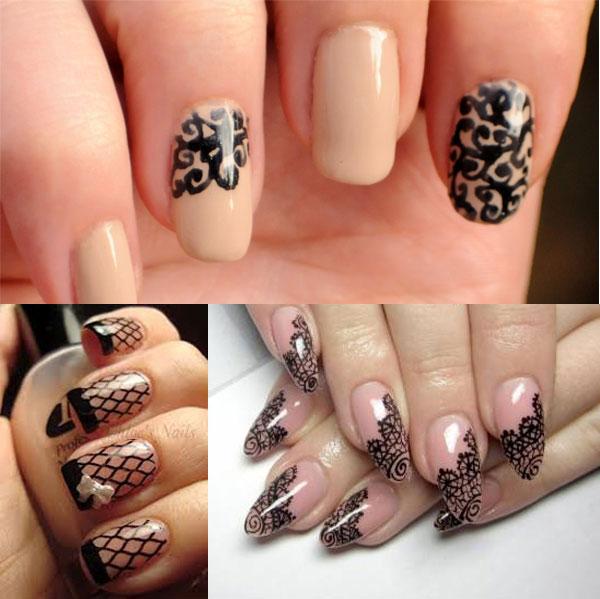 LACE! I can never get enough lace in my wardrobe, and therefore the lace nail trend look for fall is something I am all over! You can either have someone paint it on at the nail salon, or you can fake the lace look with nail stickers. Incoco Nail Polish Appliqués and Essie Sleek Sticks recreate the style in one step. However, if you're like me and have a moment of beauty inspiration you can raid your crafting supplies and create this majorly fashionable mani right in your own home. All you need is a little lace, scissors, and a great nail color.
Directions:
1. Paint a base color.
2. Cut a section of lace to fit your nail. Cut all your pieces before moving on to the next step.
3. Paint a second coat of nail polish.
4. While the nail is still wet, place the lace on top of the nail and gently press down.
5. Repeat on each nail and allow your lace manicure to dry.
Article continues below advertisement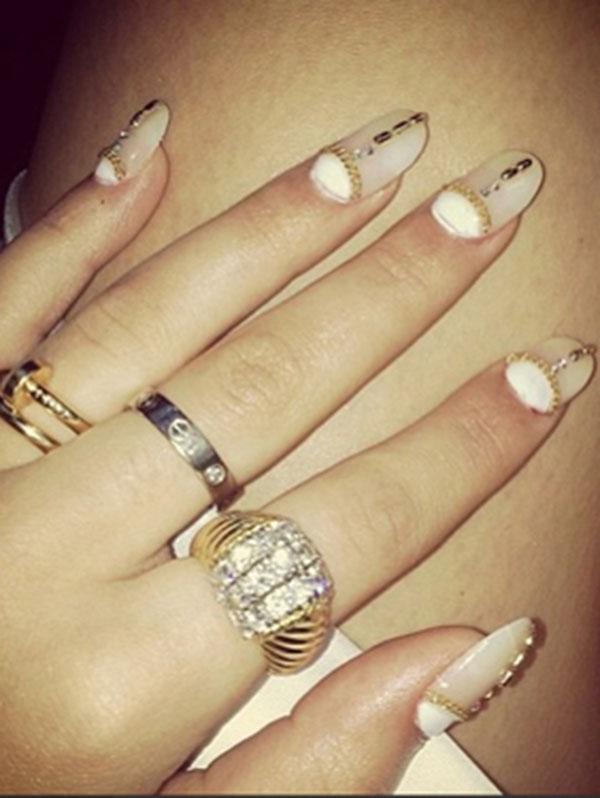 A lot of the trends start on the red carpet, and some of the most opulent and over-the-top nail designs we see on celebs like Rita Ora...
Article continues below advertisement
Kelly Osbourne and Katy Perry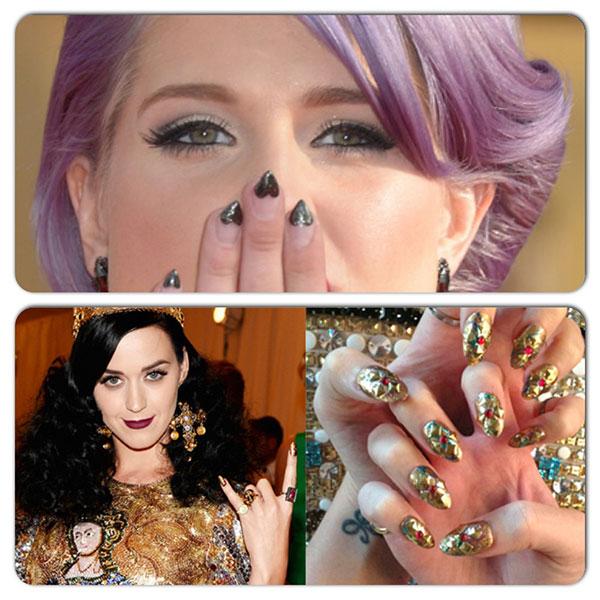 Kelly Osbourne and Katy Perry
Article continues below advertisement
Katy Perry Nails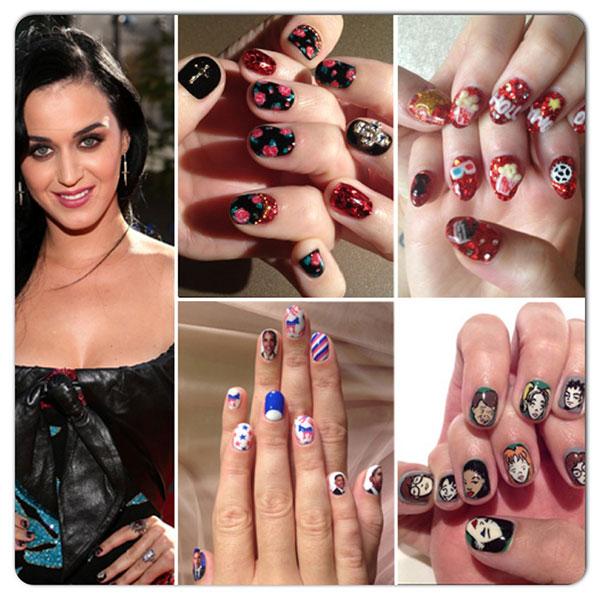 ...and more Katy Perry. If I had that much bling on my nails at once I would probably ruin them just by doing my dishes LOL. However, they sure are pretty to look at!
Article continues below advertisement
black and gold reverse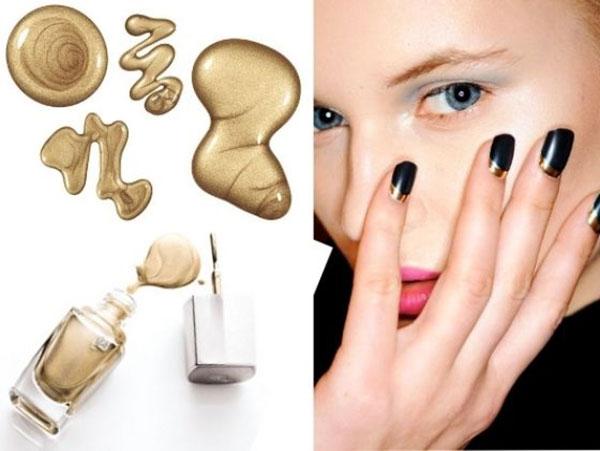 I don't know about you guys, but I am loving this reverse French manicure trend, plus black and gold are two of my favorite colors.
Article continues below advertisement
Nail Art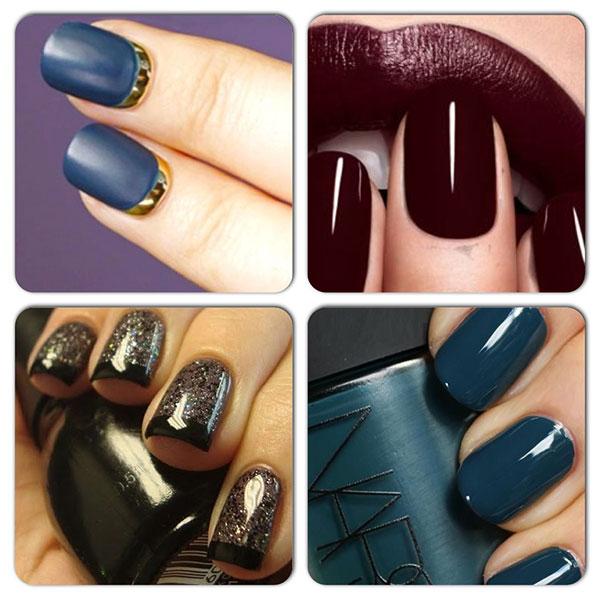 Not only am I loving the darker colors for fall, but I also love all the fun nail art we continue to see on nails. Which one of these looks is your favorite? Tweet us a picture of your favorite nail design @OKMagazine & @GretchenRossi and I will retweet which one is my favorite design!