PHOTOS
Gigi Hadid Claps Back At Fans Calling Her Relationship with Zayn Malik 'Fake'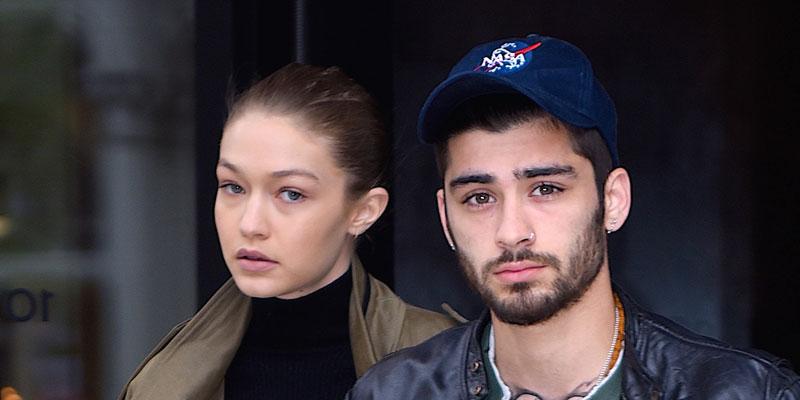 Gigi Hadid's sick of having to defend herself and her relationship with Zayn Malik to opinionated internet trolls and she finally snapped on Instagram. Read on to see her scathing PSA!
Article continues below advertisement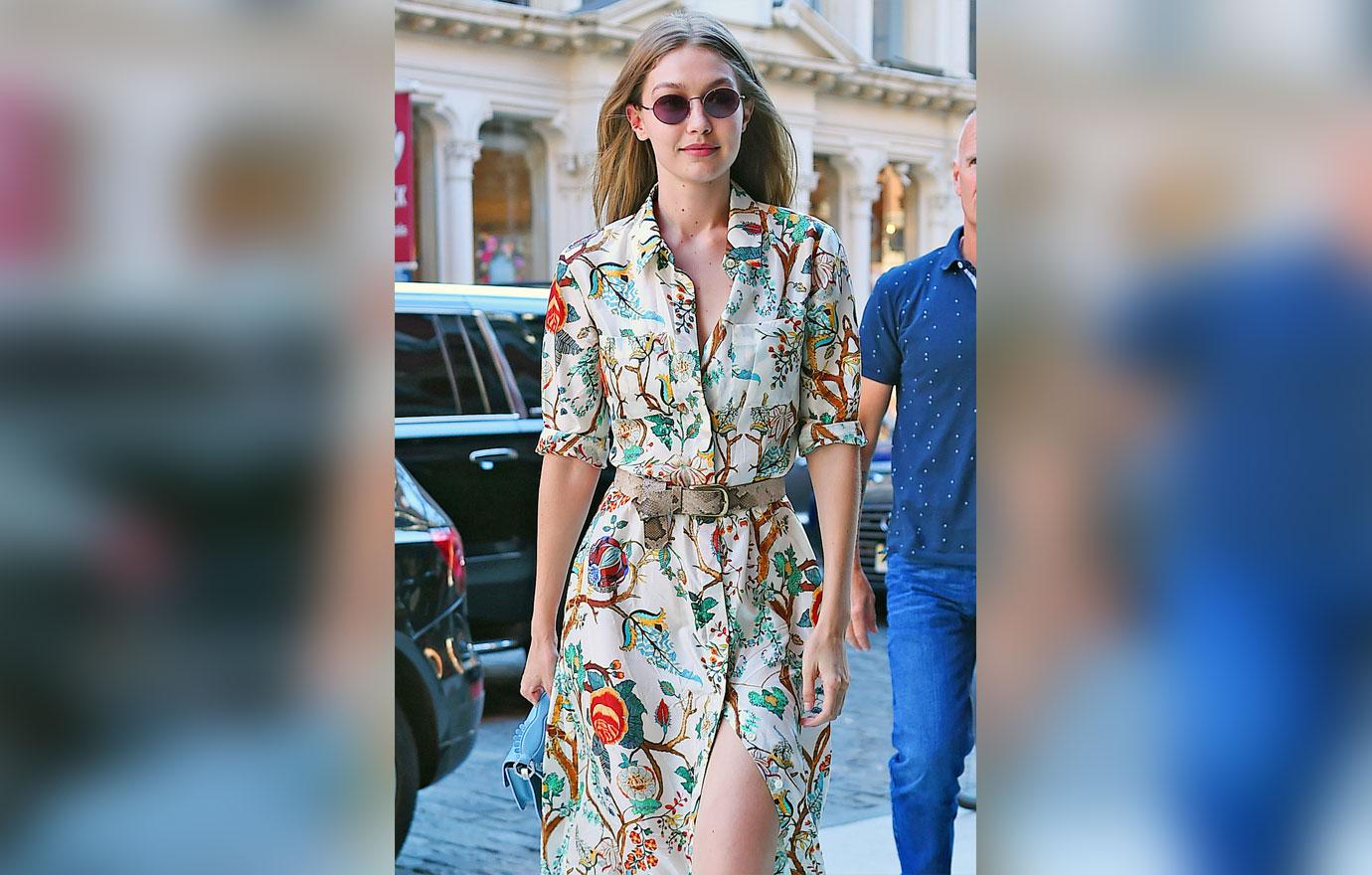 After getting tagged in a post from an account called @ExposingFakeeA**Zigiii, in which the account owner points out that Zayn doesn't follow Gigi back on Instagram, the 23-year-old model sounded off.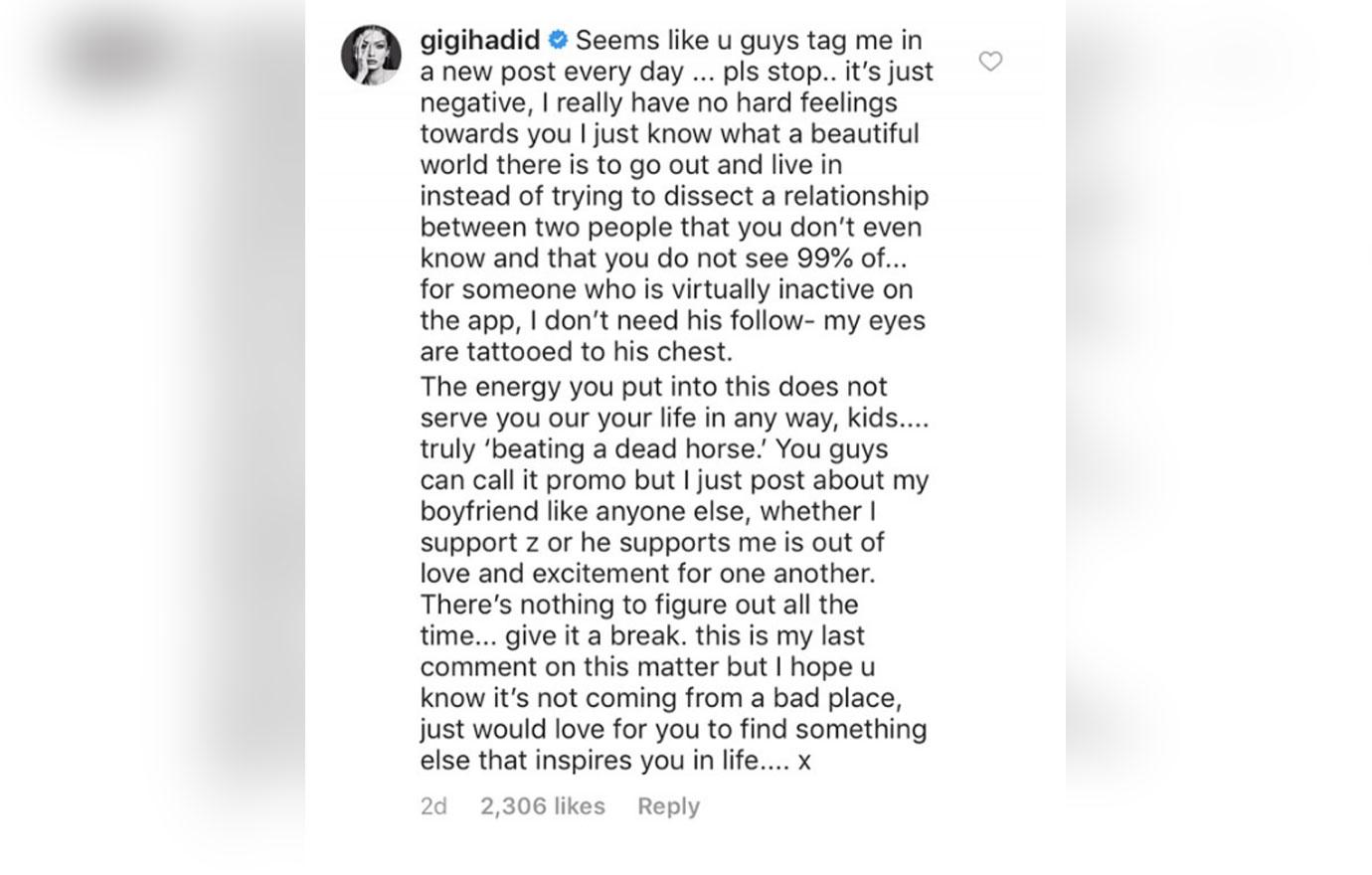 She wrote, "Seems like u guys tag me in a new post every day… pls stop.. it's just negative, I really have no hard feelings towards you I just know what a beautiful world there is to go out and live in instead of trying to dissect a relationship between two people that you don't even know and that you do not see 99% of." She continued, "For someone who is virtually inactive on the app, I don't need his follow- my eyes are tattooed to his chest."
Article continues below advertisement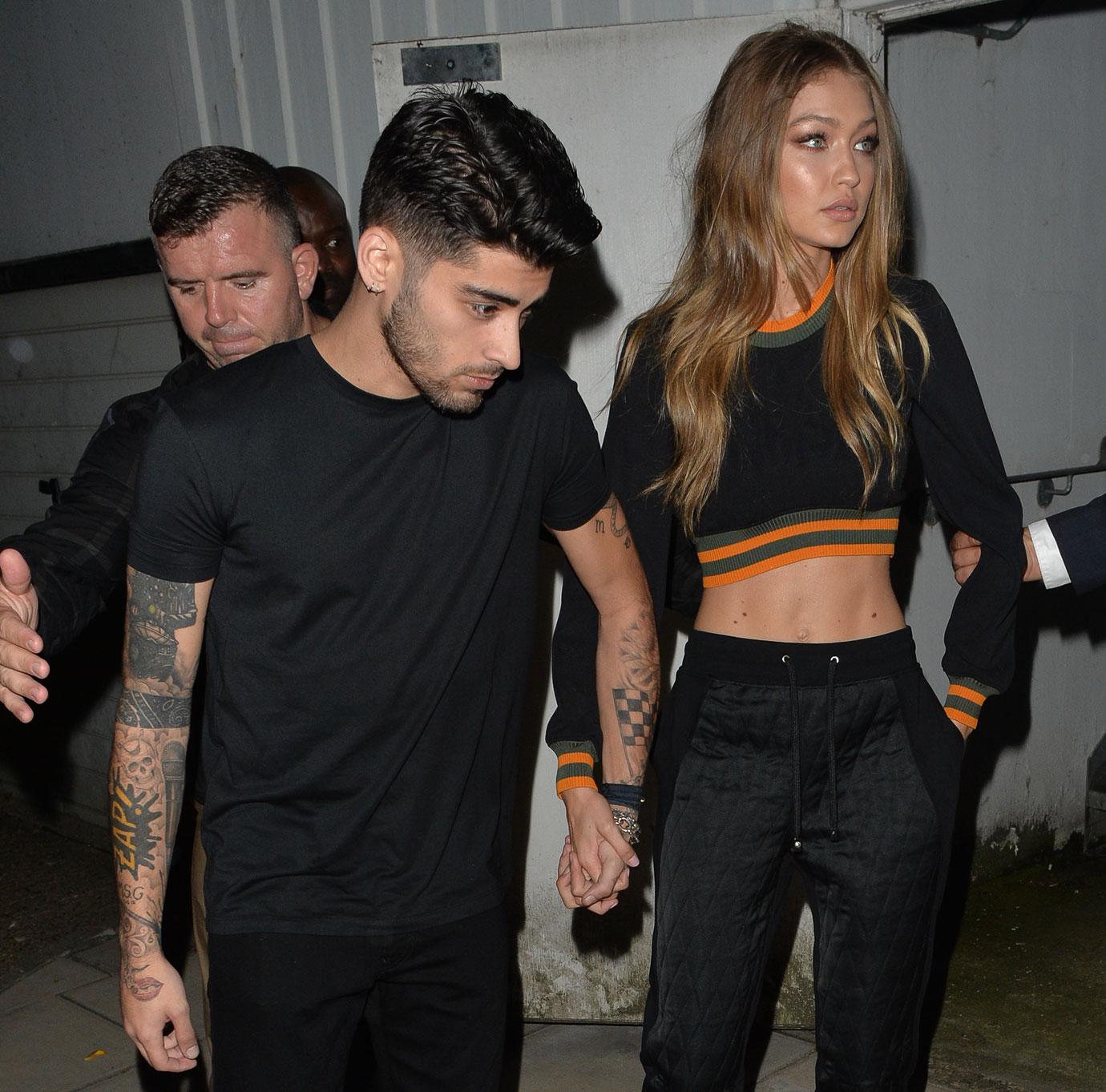 The tattoo she's referring to is, of course, the tattoo Zayn got back before their first publicly announced split back in March.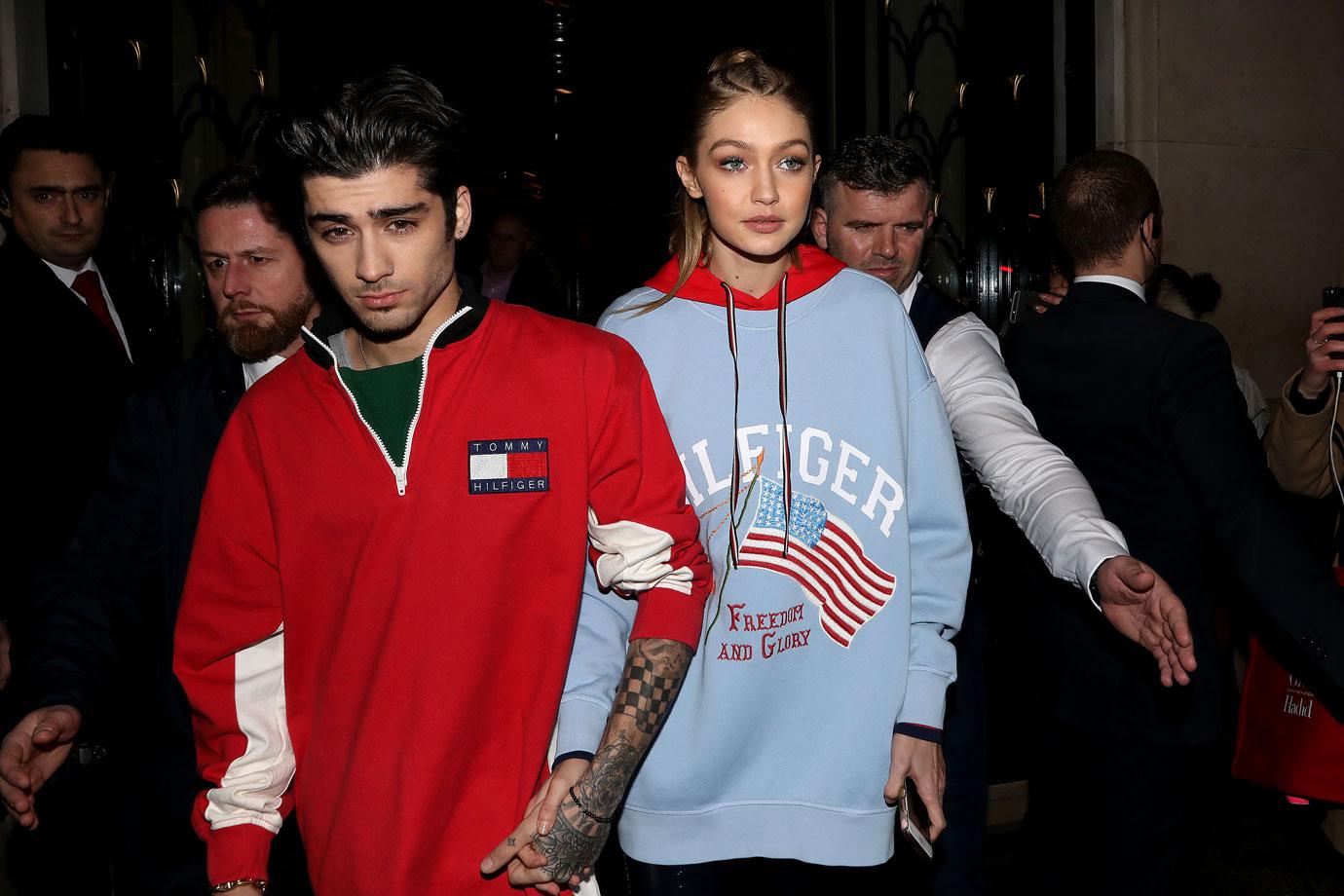 Speculation has swirled around the couple for months, but last month Zayn told GQ that he and Gigi are "adults. who don't need to put a label on it, make it something for people's expectations."
Article continues below advertisement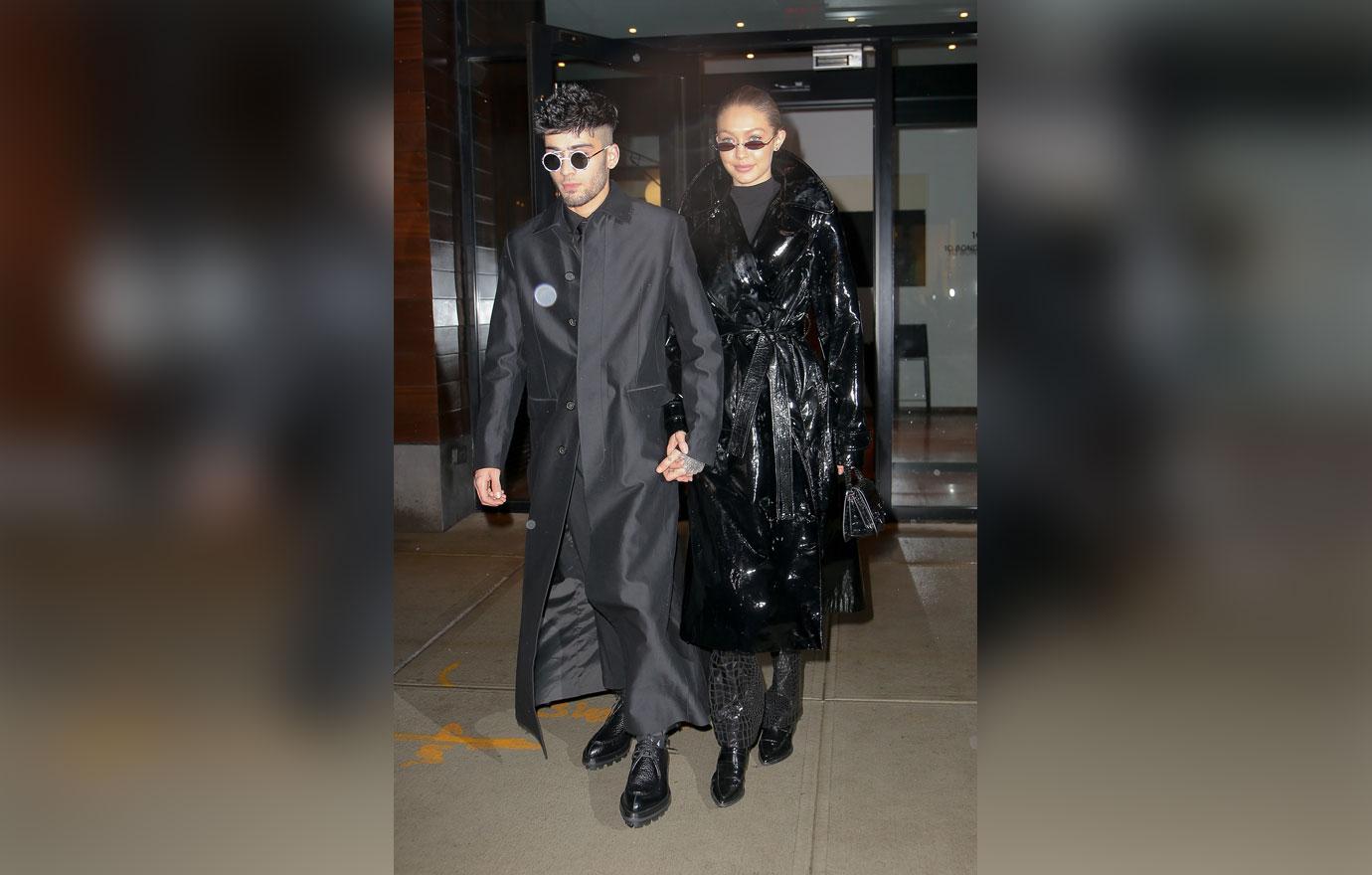 Since March, the off-again, maybe on-again couple have been spotted leaving each other's apartments and have appeared together on Instagram stories. However, it seems fans may never get a more direct answer about their relationship status.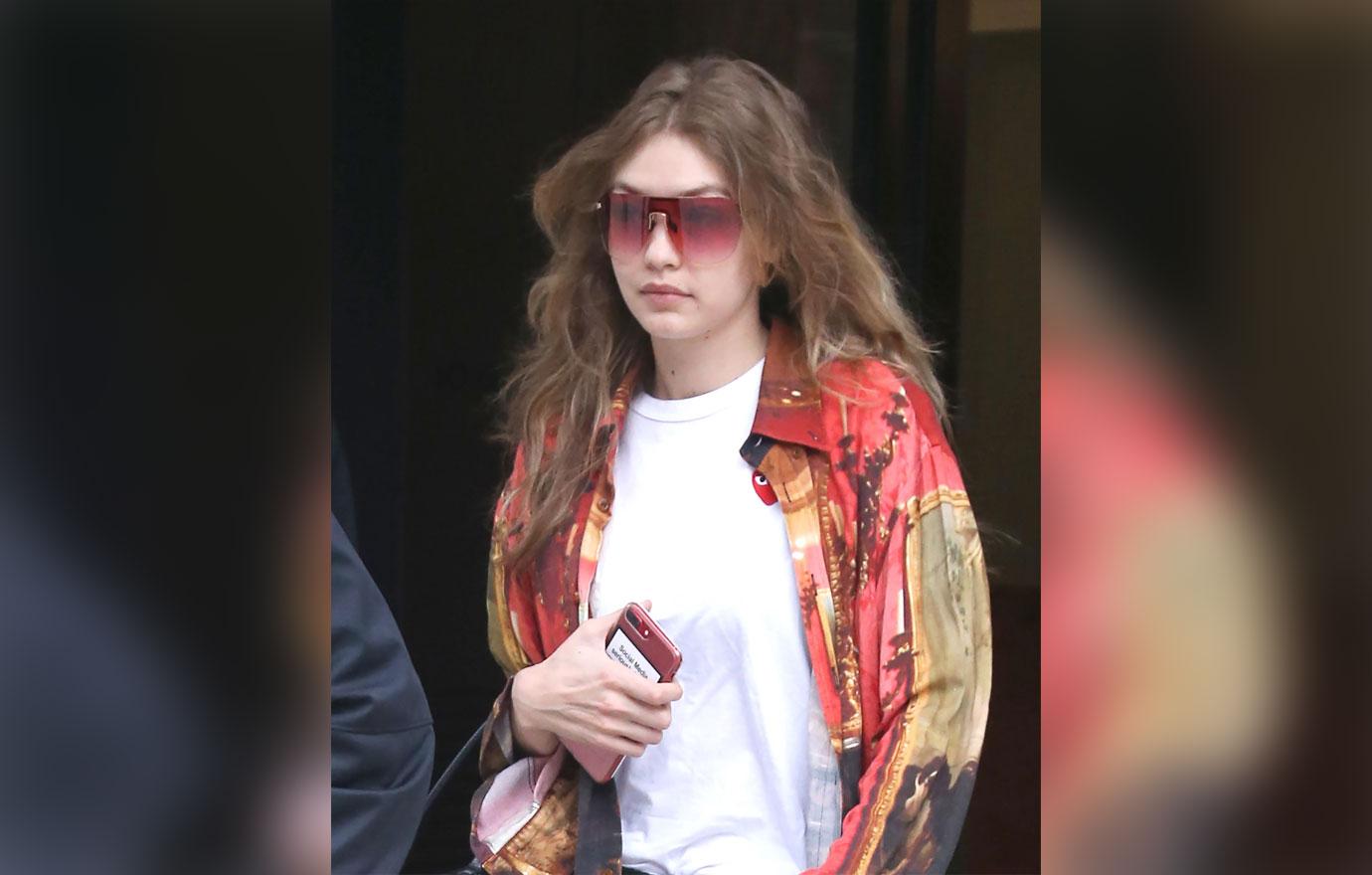 Do you think Gigi was right to respond on Instagram? Let us know in the comments!