PHOTOS
Gigi Hadid Gets Proposed To While At Disneyland With Joe Jonas!


Who doesn't enjoy the happiest place on Earth? Joe Jonas and girlfriend Gigi Hadid were spotted having a blast at Disneyland, and Gigi even donned Mickey Mouse ears.
Article continues below advertisement
spl1086180_005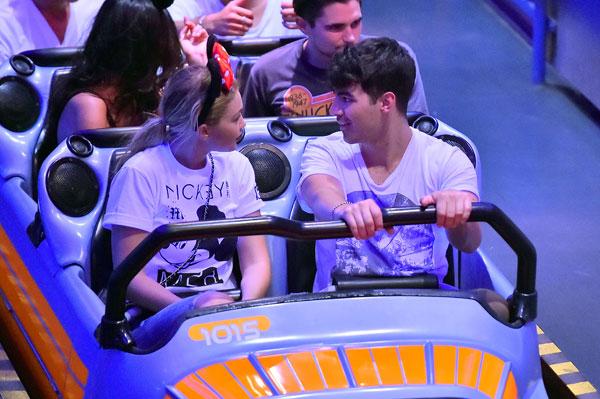 The couple was seen getting on rides like Pirates of the Caribbean, Haunted Mansion, Indiana Jones, Jungle Cruise, and Splash Mountain.
spl1086180_001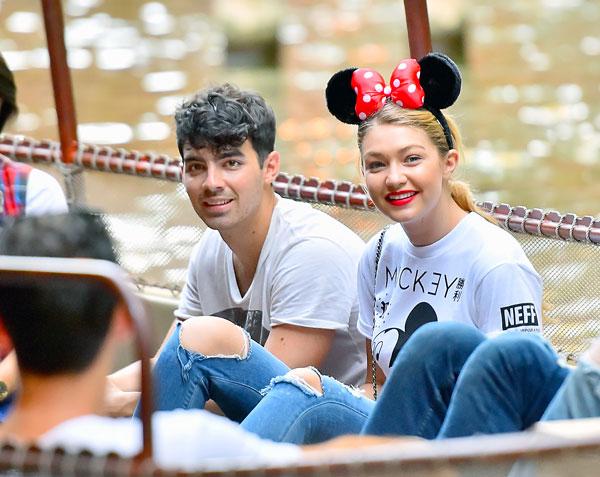 While on Jungle Cruise and Splash Mountain, the couple showed some PDA and even playfully acted asleep with friends while taking the plunge on Splash Mountain.
Article continues below advertisement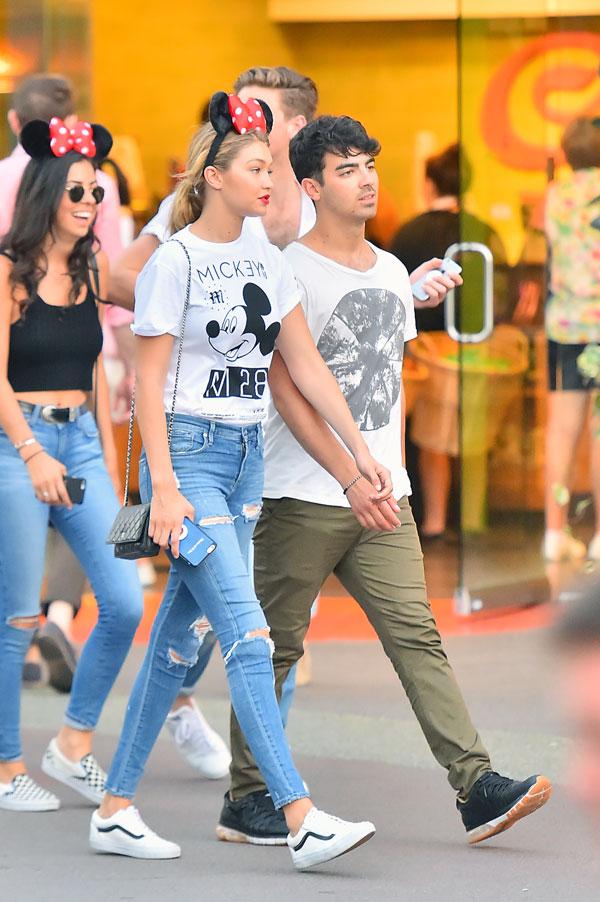 Gigi and Joe also had no problem holding hands in front of fans, and acted like there was no one else around, though there were plenty of people in the park, including their 2 bodyguards and a couple of friends.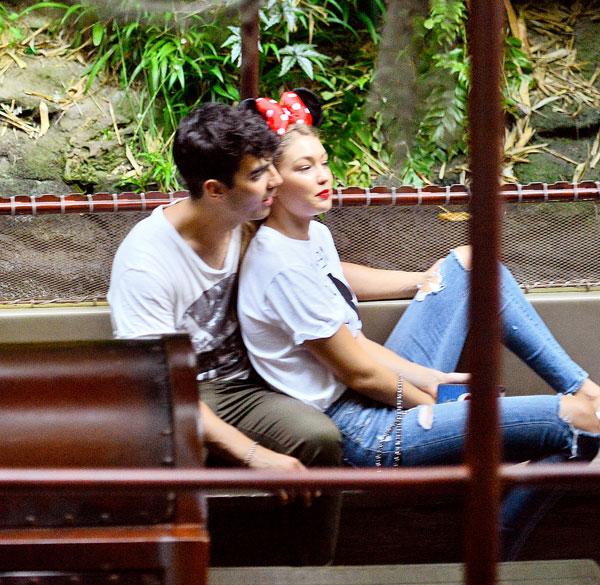 But their date got even cuter when Gigi got proposed to! But don't worry, it wasn't Joe who got down on one knee—it was Mickie!
Article continues below advertisement
Gigi posted a cute photo of the proposal on Instagram along with the caption, "I'll be your Minnie ;)"