PHOTOS
Gigi Hadid Writes Letter To Her Body Shamers: 'I Don't Have The Same Body Type As The Other Models'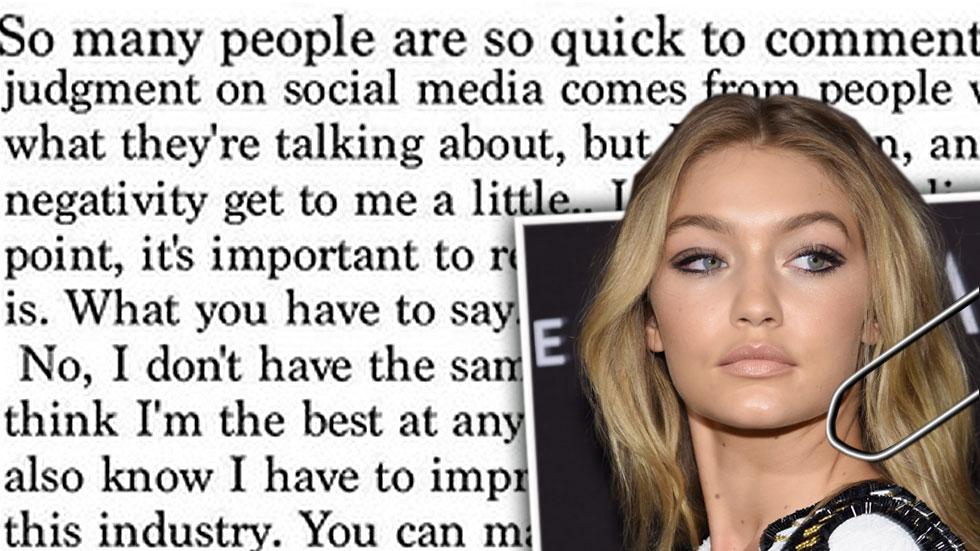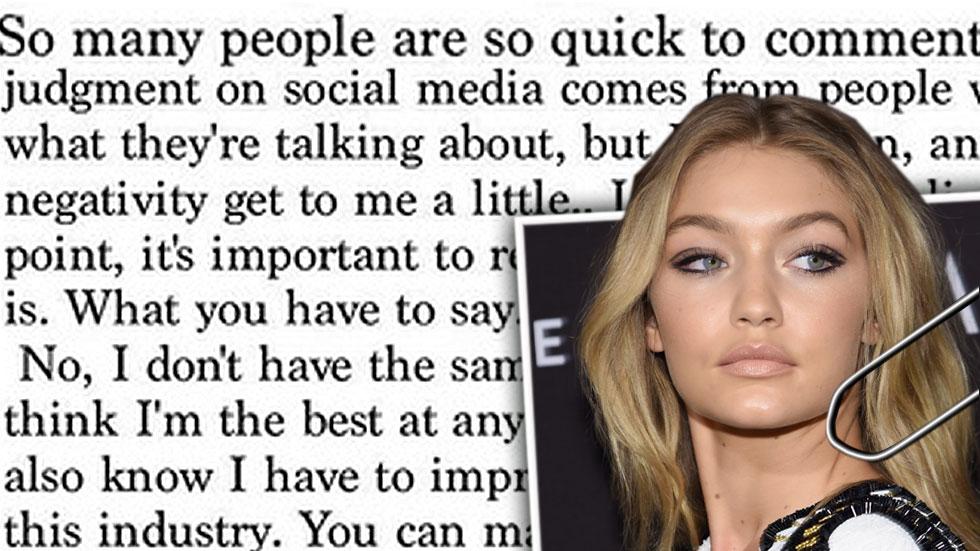 Gigi Hadid addressed her body shamers and others making negative comments about her in an open letter she posted on Instagram. The model was fed up with the negativity surrounding her career.
Article continues below advertisement
The 20-year-old wrote, "No, I don't have the same body type as the other models in shows. No, I don't think I'm the best at any given show. Yes, I want to have a unique walk but I also know I have to improve. No, I'm not the first or the last model of my type in this industry. You can make up all the reasons you think I am where I am, but really, I'm a hard worker that's confident in myself, one that came at a time where the fashion industry was ready for a change. I'm just doing my job."
Versace - Runway - Milan Fashion Week SS16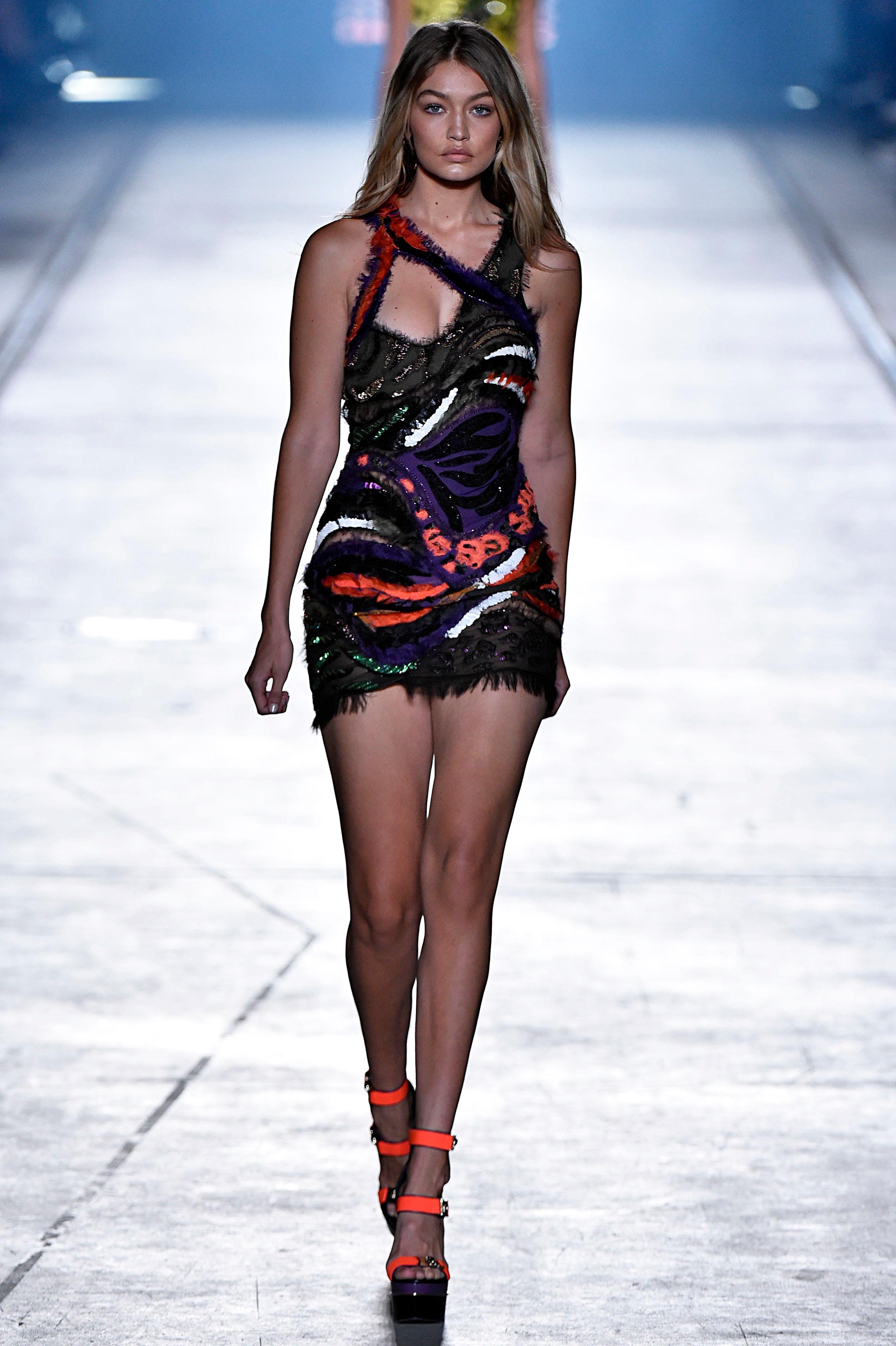 She also admitted she let the haters get to her—"I'm not going to lie, I did let the negativity get to me a little."
Anna Sui - Runway - Spring 2016 New York Fashion Week: The Shows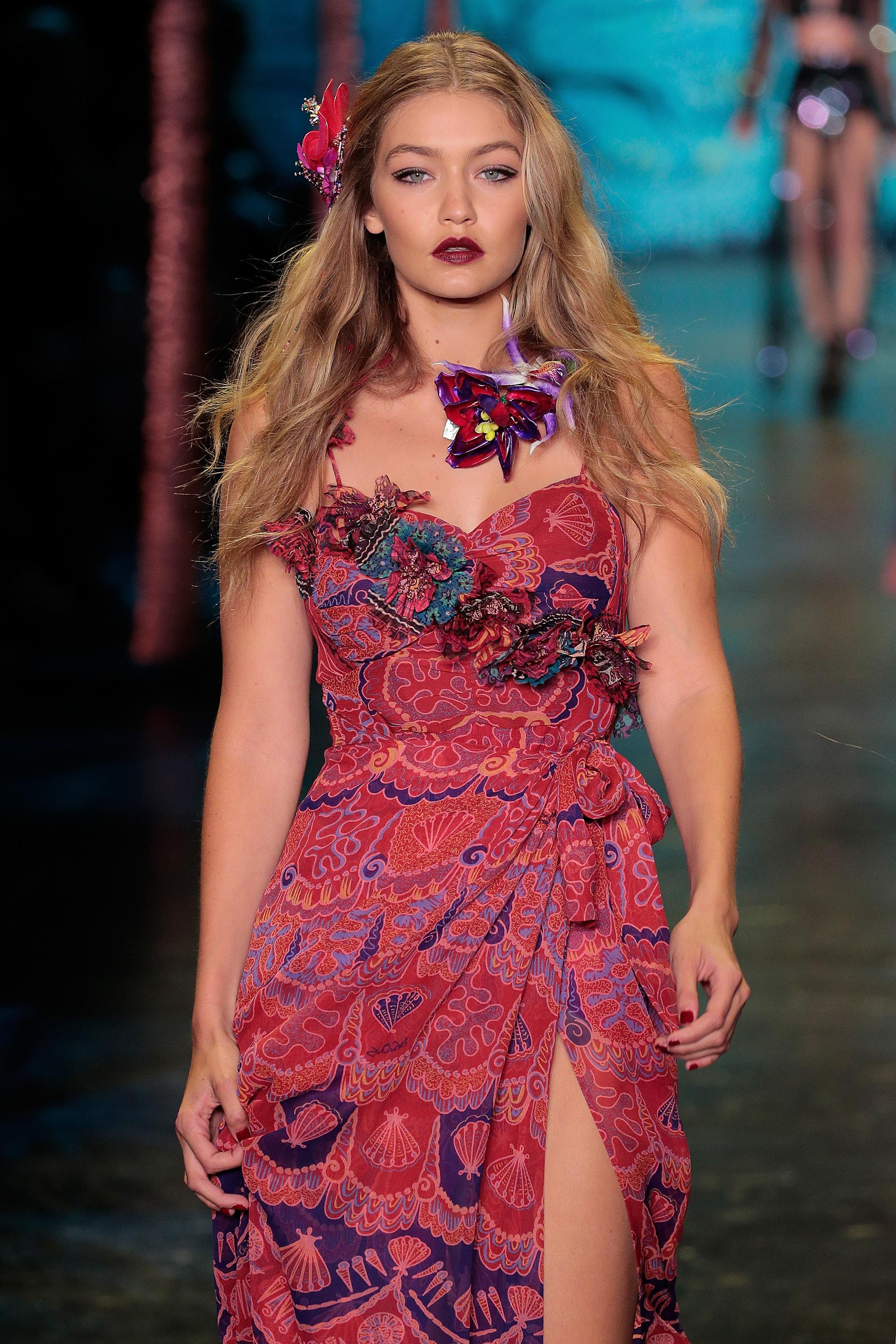 Gigi pointed out that the fashion world is changing: "I represent a body a body image that wasn't accepted in high-fashion before, and I'm very lucky to be supported by designers, stylists, and editors that I am: ones that know this is fashion, it's art; it can never stay the same. It's 2015."
Gigi Hadid Walks The Runway in a Bikini at The Hilfiger Spring 2016 Show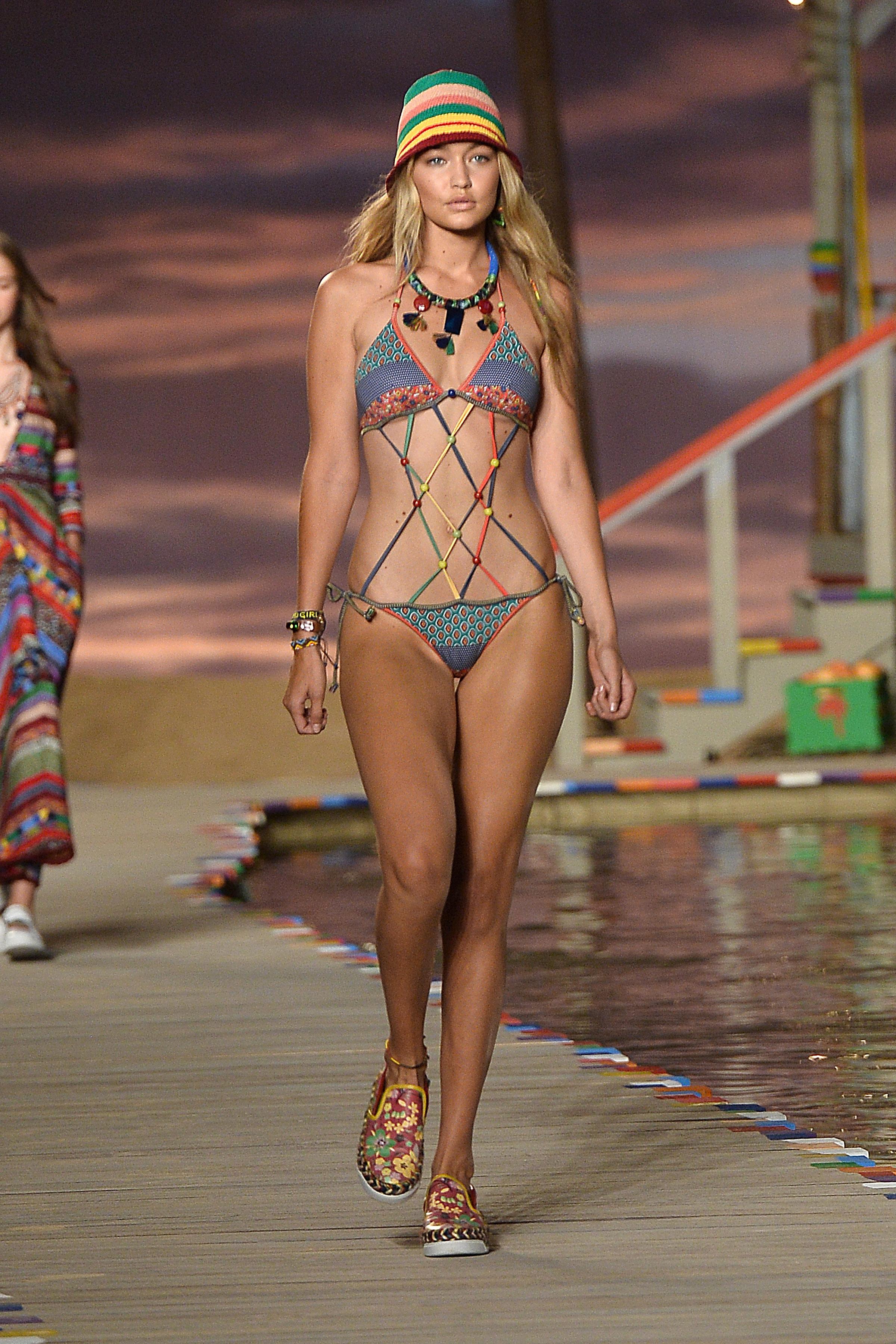 The stunner has walked runway shows in Milan, Paris, London, and New York. She is currently in the HMxBalmain campaign and is the face of Maybelline cosmetics and raked in a whopping $2.5 million in 2014.
Article continues below advertisement
Gabrielle's Angel Foundation Hosts Angel Ball 2014 - Inside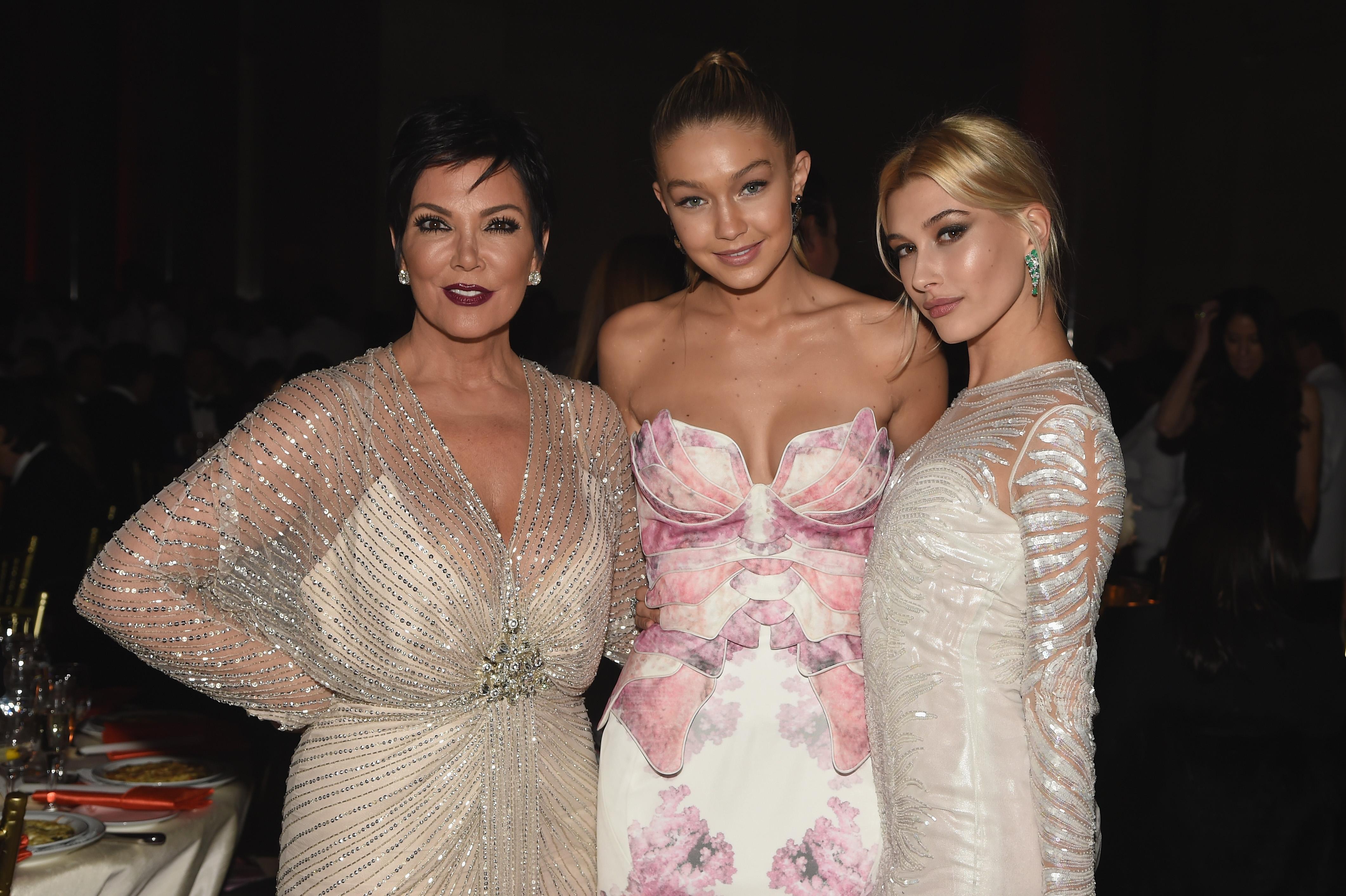 Kris Jenner re-posted Gigi's letter and wrote this comment: "This is from one of the sweetest, smartest, and most beautiful girl inside and out, in the world. Why do people with no life, no purpose, who are angry and bitter and ignorant, or just plain nasty and mean, choose to bring everyone else down instead of finding the best in others?"
Article continues below advertisement
2015 MTV Video Music Awards Arrivals