PHOTOS
Halsey's Famous Ex Boyfriends: G-Eazy, Evan Peters, Machine Gun Kelly And More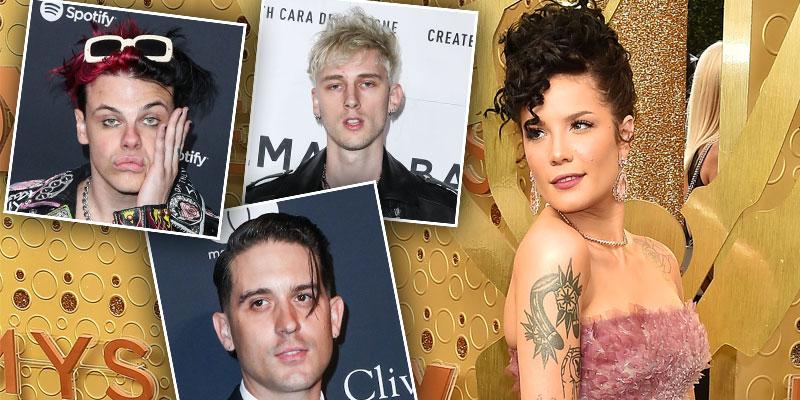 She may claim she's "Bad At Love" but Halsey sure has done her fair share of dating. The 25-year-old has been linked to a number of famous actors, rappers to alternative singers since bursting onto the music scene in 2014
The singer, who has reputation for being a tough independent woman, memorably told her ex boyfriend, music producer Lido Losnegård, "If you can't keep up, f--- you. I have to keep going."
Article continues below advertisement
But Halsey certainly has her vulnerable side. The 25-year-old, whose real name is Ashley Nicolette Frangipane, opened up about one of her more recent breakups with the 31-year-old rapper, G-Eazy in a January 2020 interview.
"I want everyone to be the best versions of themselves so much that I sometimes don't focus on making me the best version of myself,"" she said..
So who will Halsey find love with next? It remains to be seen, but until then, scroll through the gallery below to see some of her famous ex boyfriends.
Matt Healy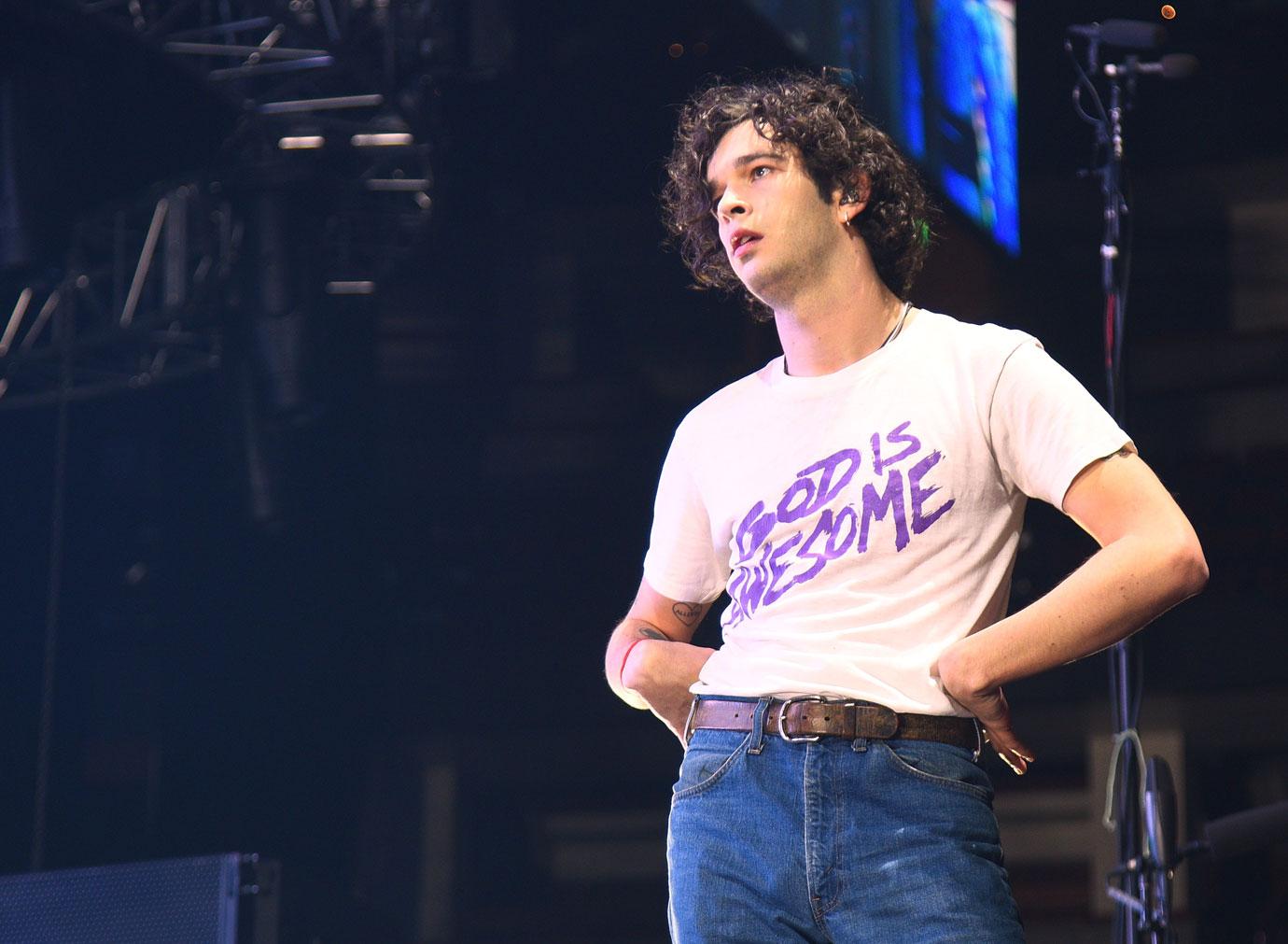 Healy is the English lead singer for The 1975 and the boy who Halsey's song "Colors" is allegedly written about. The alternative rocker, who struggled with heroin addiction as an adolescent, was first linked to the pop star in 2014.
The two singers were never confirmed as an item but she told Billboard in 2015 that "We're both attracted to characters, and we saw that in each other," she continued, "I spent a lot of time watching him and he spent a lot of time loving being watched. But if you think he's the first red-wine -drinking, pretty-boy rocker in skinny jeans I've been associated with, you're out of your f–king mind."
Article continues below advertisement
Machine Gun Kelly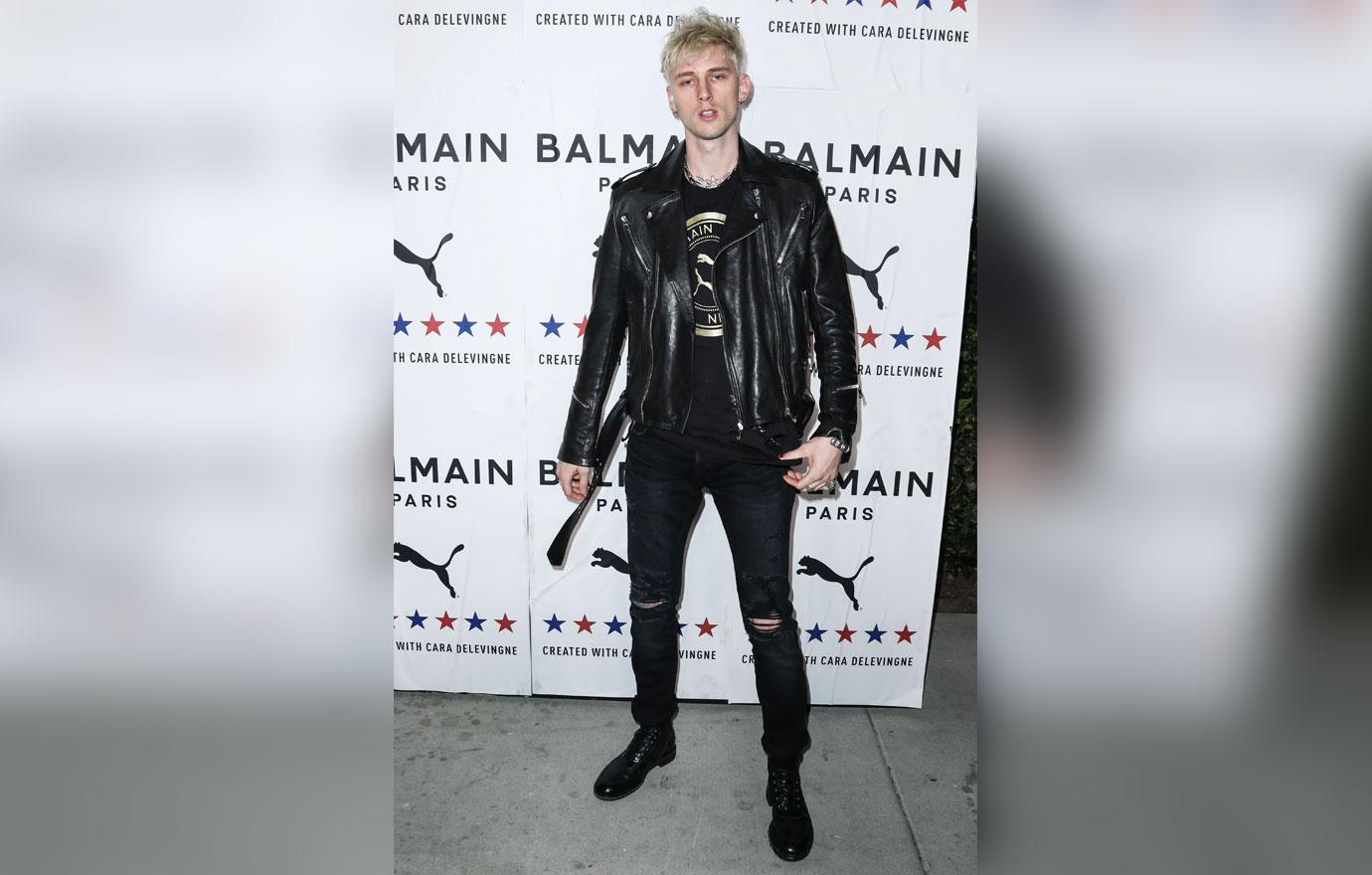 The "Bloody Valentine" rapper, who is now officially dating Megan Fox was rumored to have a romance with the "Closer" singer back in 2017 when they were spotted together on the beach. A year later, the photos resurfaced followed by more gossip about the two.
"I'm not with anybody," she treated in response to the allegations. "That photo is two years old. Everyone mind they damn business."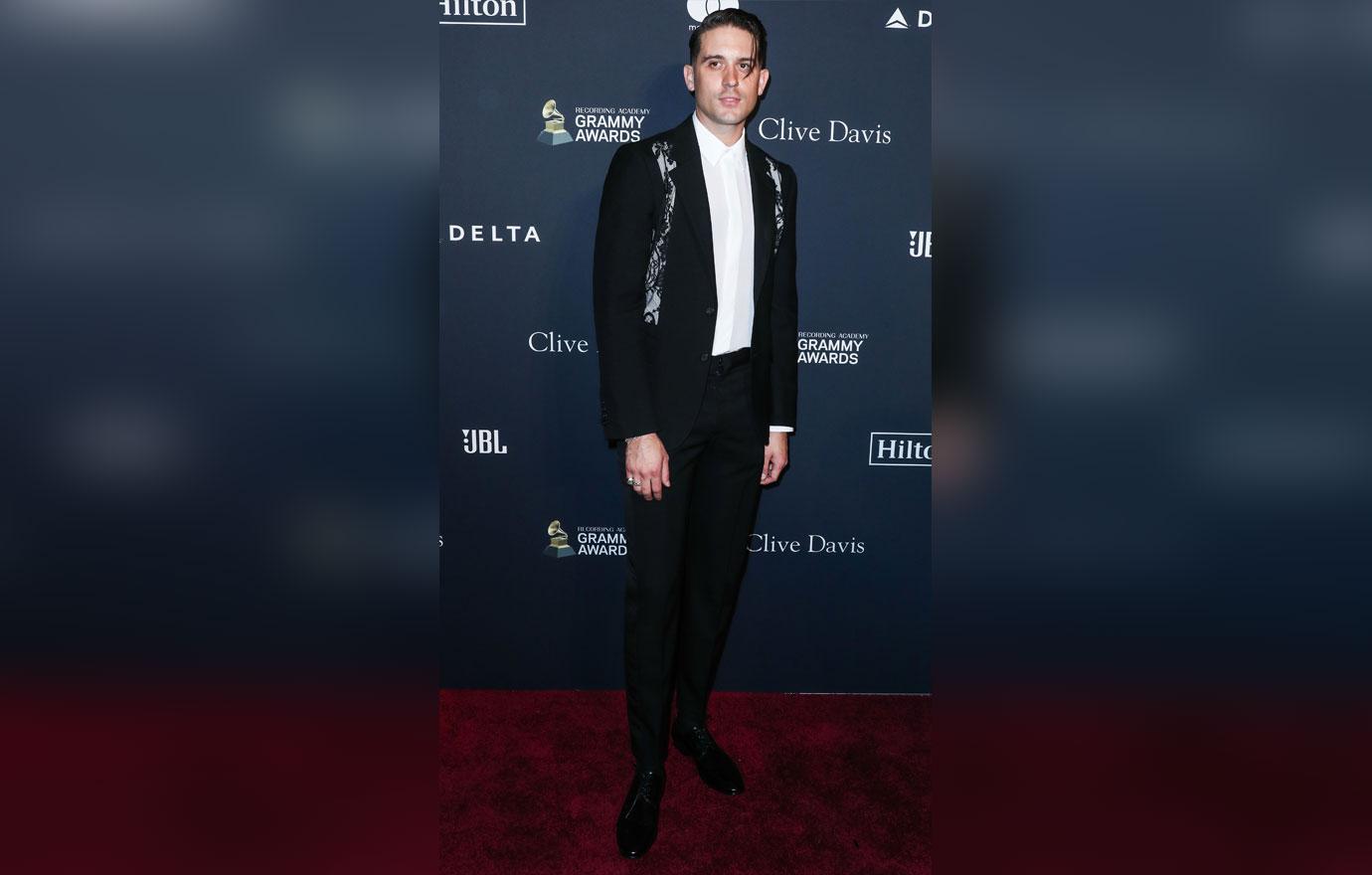 Halsey's most serious and possibly longest Hollywood relationship was with the 6'4 rapper, real name Gerald Earl Gillum. The two were dating on and off between 2017 and 2018 and sent fans into a frenzy when they released their duet, "Him And I." They debuted the song together during one of G-Eazy's concerts and their relationship was solidified when Halsey tweeted photos of the two performing together with the caption: "Thank u baby." The couple continued to do their steamy performance throughout the year together and showed major PDA on the red carpet and on social media. They made their last appearance together in June 2018.
The "Without Me" singer, whose song came out around the same time of the breakup, shared with her fans on social media that the two had split. It is rumored that they officially ended in October 2018, and both singers moved on rather quickly.
"I normally keep this kind of thing private but provided our public nature I feel the need to inform my fans. G-Eazy and I are taking some time apart," she said. " I'm eager to continue the upcoming passage of time dedicating myself to my art and my career, and the duration of my tour. I wish him the best. Thanks for respecting our privacy at this time."
While it appears the two ended on civil terms, G-Eazy recently shot fire at his ex-girlfriend in his new song, "Had Enough."
In the song, he slams his "crazy-ass ex" and says she took no time to move on and find a new man. Halsey's name is not mentioned in the song, but it has been heavily implied by the fans that it is about her. He sings, "You dragged my name, I don't say s—t / But let somebody say 'G-Eazy,' you go apes—t,"
The reason for their breakup is not fully known, however, Halsey alluded that G-Eazy previously cheated on her when the two were together, and Us Weekly reported that the two could not get over their previous issues.
Article continues below advertisement
Yungblud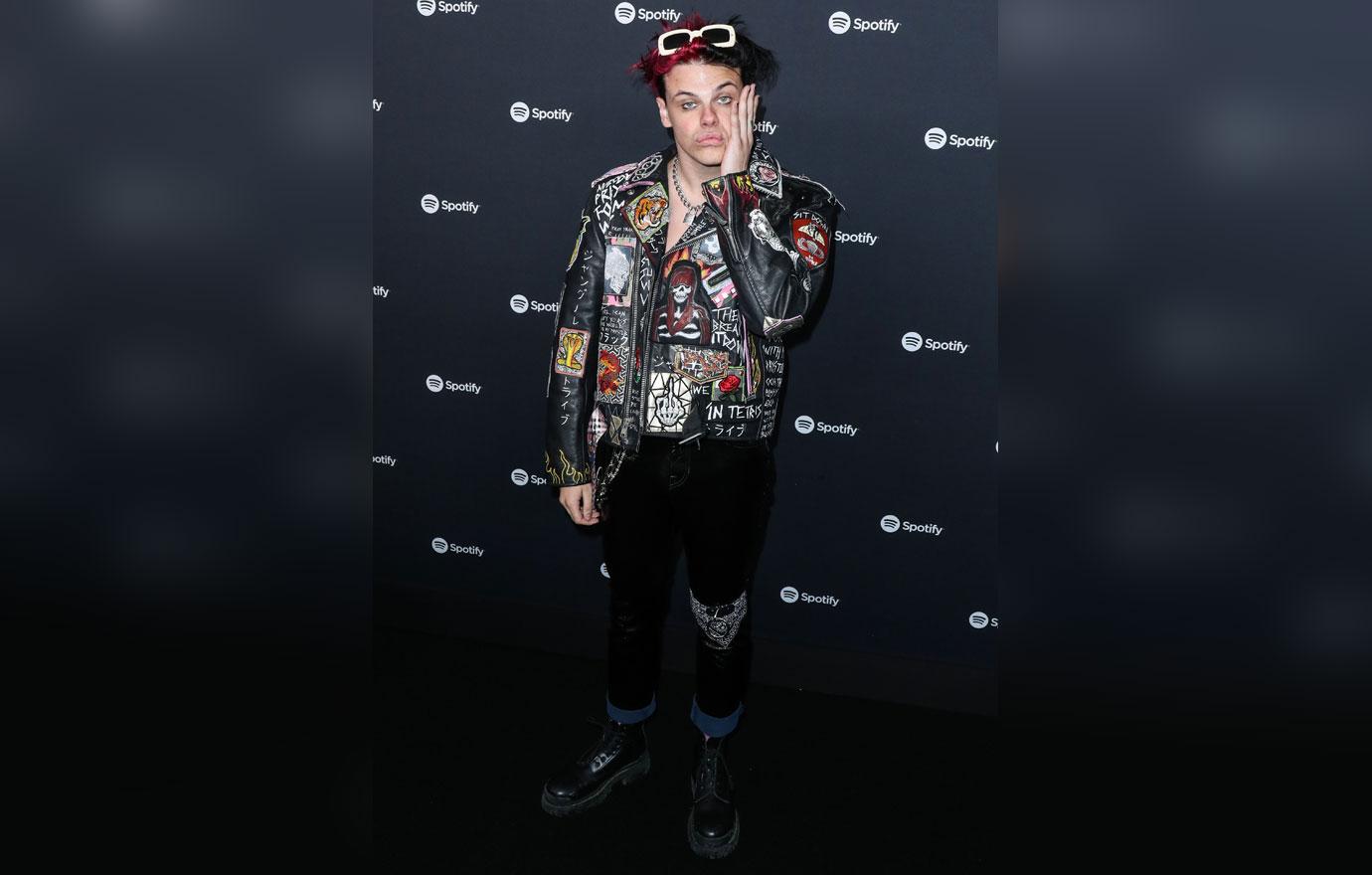 After ending her relationship with rapper G-Eazy, Halsey moved on with the British singer-songwriter at the beginning of 2019 and ended in September of the same year.
According to Capital FM, Halsey slid into Yungblud's DMs with a black heart emoji and her number. From there, the two apparently met out for drinks a few times and began seeing each other on the down-low.
When it was rumored that the two had broken up in September 2029, the "You Should Be Sad" singer tweeted, "Sometimes. People just break up. It doesn't mean someone cheated or something bad happened or someone f-ed up. It just happens because life is constantly changing, and adults stay friends and move on." The tweet had since been removed.
There is current speculation that the singers may be rekindling an old flame during the quarantine time. Halsey recently posted on her Instagram story a photo of an authentic English meal with the caption: "My first crack at making a Sunday dinner #YorkshireCertified."
Yungblud added her post to his story and added on: "Can confirm," making fans go crazy with speculation.
Evan Peters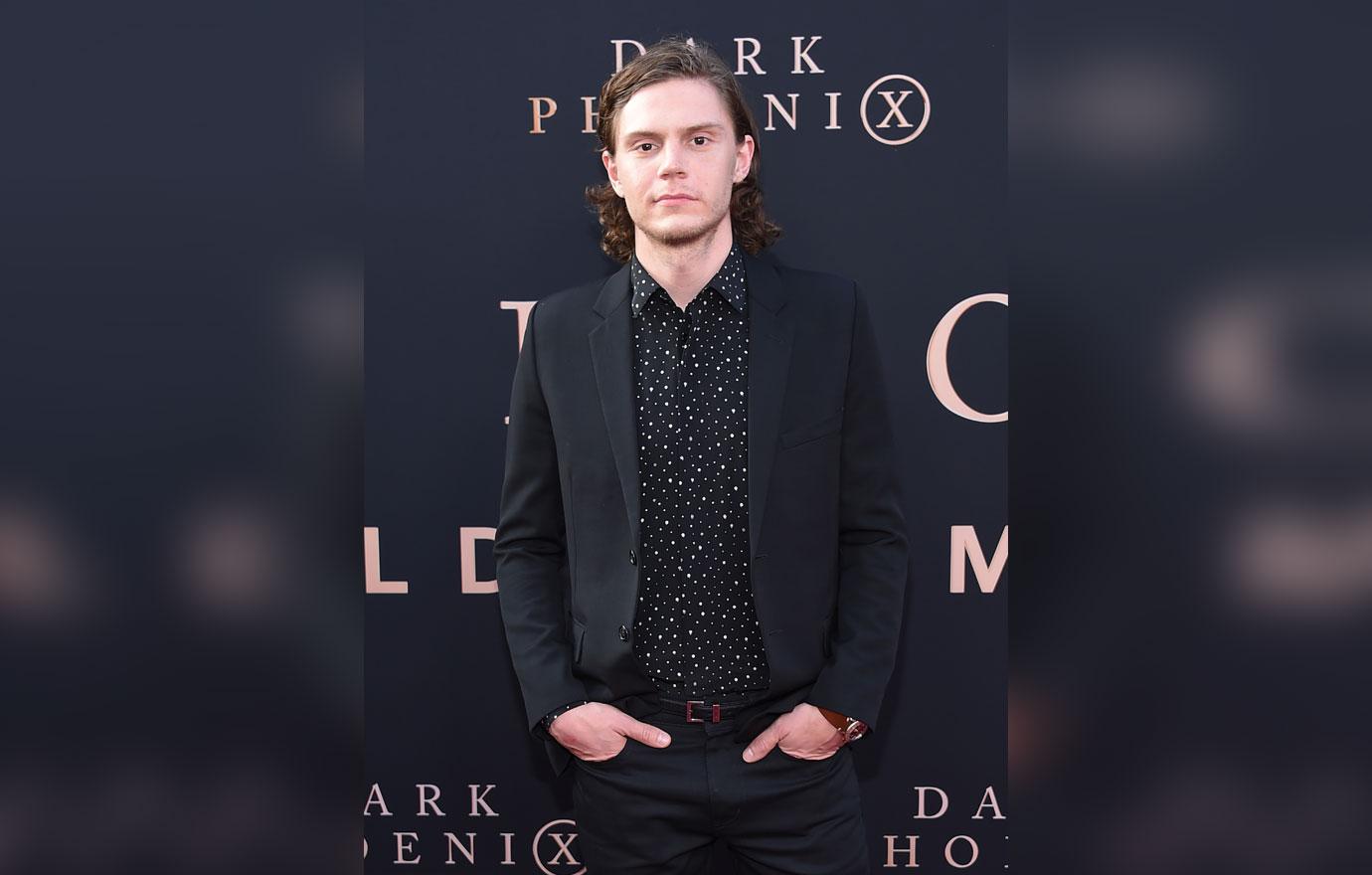 The American Horror Story actor and Halsey had begun seeing each other not long after her split from Yungblud in 2018. In October 2019, they made their first public appearance and were reportedly enjoying one another's company for months. However, in March 2020 Halsey removed all of her posts with Peters and has not posted anything of the two together since.