PHOTOS
Happy National Siblings Day! The 16 Best Siblings on TV, Past and Present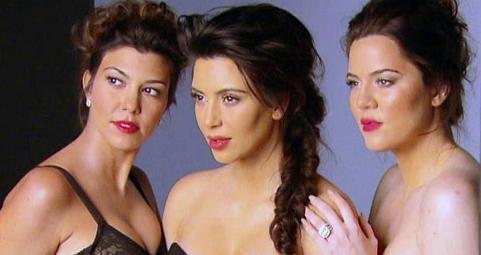 Today is officially National Siblings Day! Did you give your annyoing little brother a smooch? No? That's fine because we have something way more fun for you to do to celebrate—look through our mega gallery of all the best siblings on TV. Like, literally all of them.
Photos: The Best Couples on Reality TV
And is it a coindence that National Siblings Day comes on the same week as our Google + hangout with Tia Mowry-Hardrict, aka one half of TV's finest twins? We think not. Hope you're going to join us for it this Friday at 6:30pm ET!
Article continues below advertisement
1. Kourtney, Kim and Khloe Kardashian on 'Keeping Up With The Kardashians'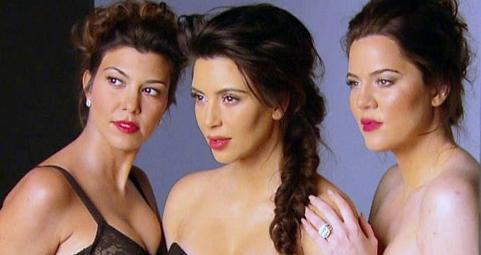 Obviously we need to start with perhaps the most token TV sibs—the Kardashians. This family (Jenners included) has built quite the empire for themselves and let's be real, the shows on E! just wouldn't be the same without one of the family members (Rob, Kris and Bruce included, natch).
Article continues below advertisement
2. Spencer and Melissa Hastings on 'Pretty Little Liars'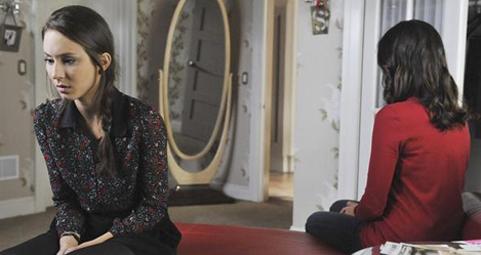 Even though these sisters have more hate than love for each other, we know that Melissa hearts Spencer deep down. Right? Maybe? They say you do crazy things for the people you love so, um, yeah, maybe that explains it.
Article continues below advertisement
3. Sam and Dean Winchester on 'Supernatural'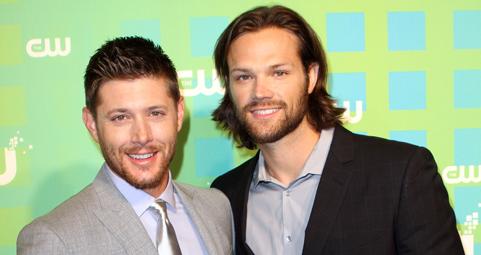 The best kind of brothers are the ones with powers and who kill the bad guys, hence why Sam and Dean from 'Supernatural' are pretty much the hottest bros ever.
Article continues below advertisement
4. Kim and Kyle Richards from 'Real Housewives of Beverly Hills'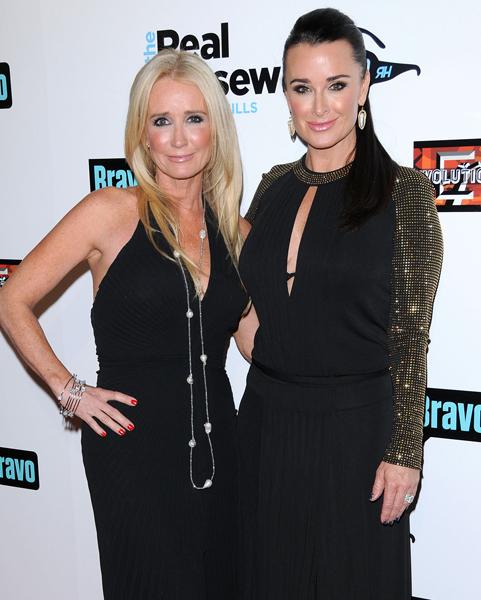 Kim and Kyle have sorta been on the rocks lately, but we have faith that these sisters will work it out. Their nieces, Paris and Nicky Hilton, can get along so they can too, right?
Article continues below advertisement
5. Rishi and Mindy Lahiri on 'The Mindy Project'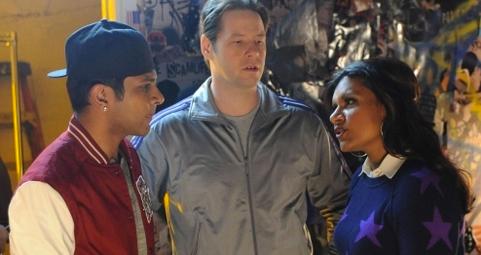 Even though Rishi has only appeared in a few episodes of the hit Fox show, him and big sis Mindy are dynamite when they're together. Between his rapping skills and her perfect sense of humor (and ya know, the fact that she's a doctor), these two are pretty much any parents' dream children. Confirmed.
Article continues below advertisement
6. Monica and Ross Geller on 'Friends'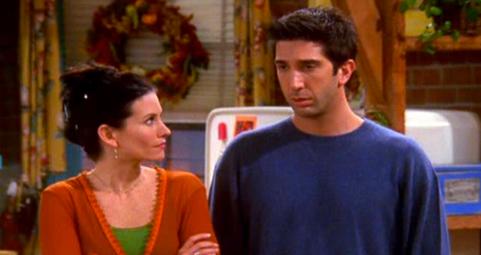 We can't be the only ones who immediately think of the Gellers when we're talking about TV siblings. Even though Monica and Ross are mean to each other all the time (come on, we'd make fun of our sister too if she used to eat the macaroni off her art projects), they're the perfect brother/sister pair. Monica even married Ross' best friend! That's gotta count for something.
Article continues below advertisement
7. Chris, Lauren and Albie Manzo on 'Real Housewives of New Jersey'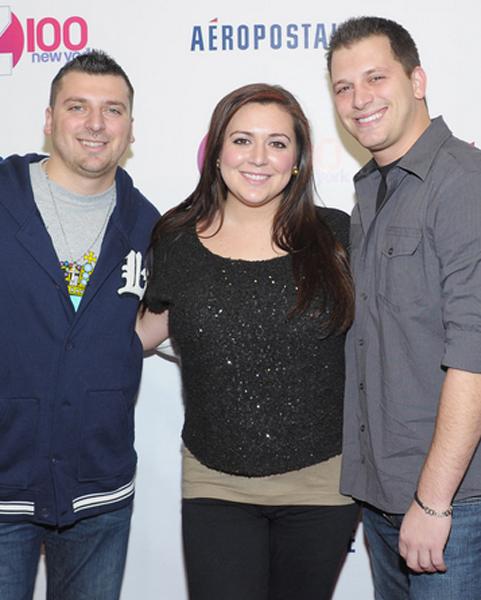 Who do we love more—the Manzo kids or the Manzo parents? It's hard to say, but we crack up every time these three appear together on-screen. And between the boys' water company and Lauren's Cafface, they're each just as successful as their parents. Lucky.
Article continues below advertisement
8. Noah and Jake Puckerman on 'Glee'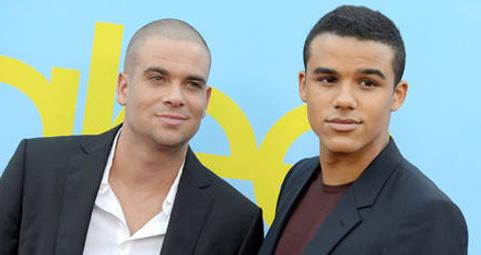 Half brothers count as siblings, right? Jake and Noah share the same dad (who must be hot...just sayin') and also share girls. What? It's true. But how cute was that scene in the holiday episode where they sang the Chanukah song together? That's what family time is all about, ladies and gents. Bonding.
Article continues below advertisement
9. Brenda and Brandon Walsh in '90210'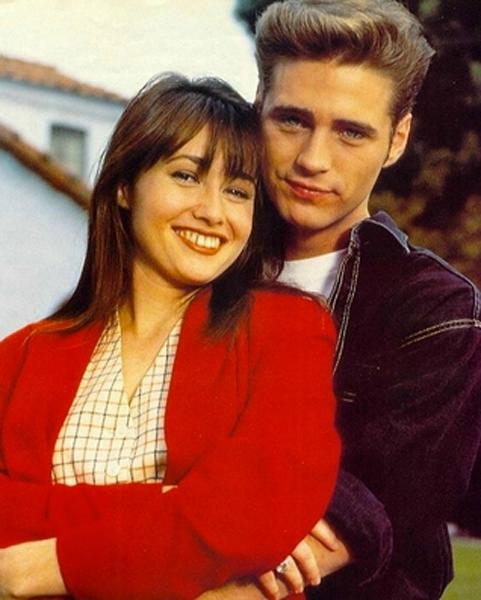 Aside from the fact that we HATE when twins have similar names, we love Brenda and Brandon Walsh. Like, LOVE. These two 90's stars paved the way for other TV siblings in so many ways. Maybe not fashion-wise though. Nope.
Article continues below advertisement
10. Spencer and Stephanie Pratt on 'The Hills'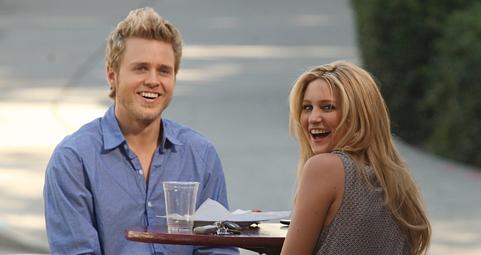 Spencer pretty much hated everyone on 'The Hills' except for his wife Heidi, so we won't hold it against him that he was so mean to his little sis Stephanie. JK, we will. He was terrible to her! But we'll just give him the benefit of the doubt and say that his douchey ways were just for the cameras. Or something.
Article continues below advertisement
11. Luke, Haley and Alex Dunphy on 'Modern Family'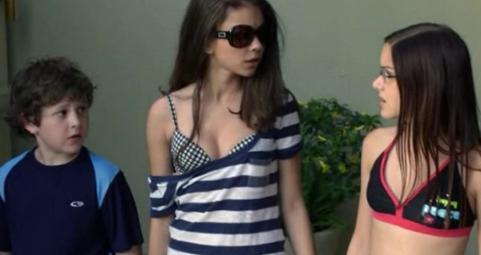 Our fave thing about the Dunphy kids is that all three of them are so different. Luke's the mischievous one, Alex's the nerd, and Haley is, ya know, the hot mean college drop-out. But truthfully, all the sibling pairs on 'Modern Family' are amazing in their own way. Claire and Mitchell, hello!
Article continues below advertisement
12. Damon and Stefan Salvatore on 'The Vampire Diaries'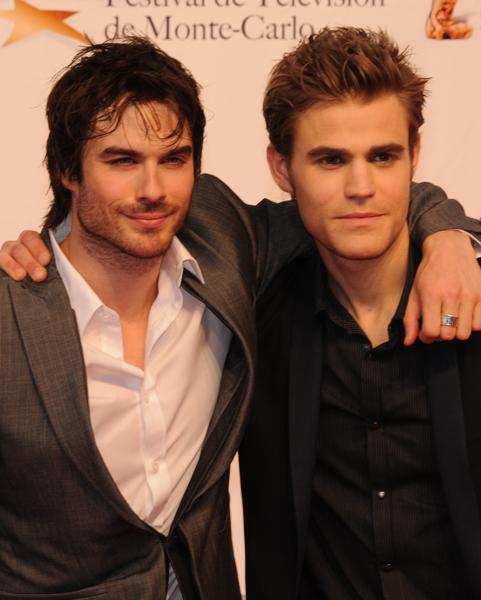 We wish our only problem in high school was deciding which vampire brother to date—hot, or hotter? Elena has it rough, guys.
Article continues below advertisement
13. Tia and Tamera Mowry on 'Tia & Tamera'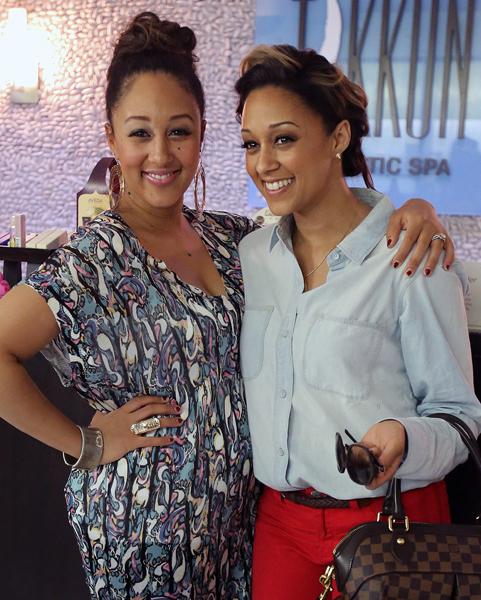 And speaking of hot siblings, Tia and Tamera just get better with age. The 'Sister, Sister' stars are all grown-up and now have their own reality show on the Style network. We wish they still dressed alike though and wore those crazy crimpy braids. Good times.
Article continues below advertisement
14. Ty and Rocky Blue on 'Shake It Up'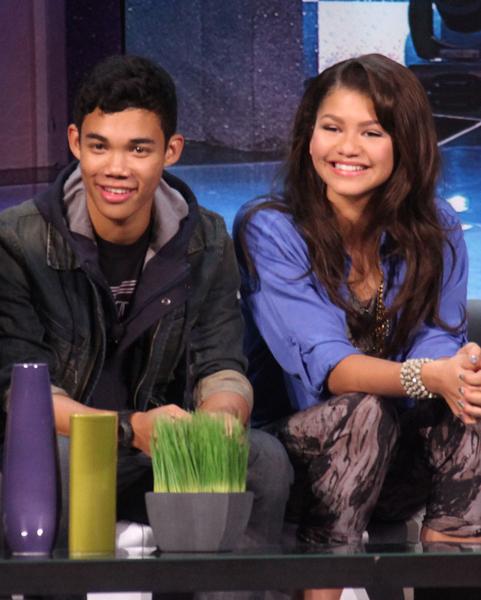 Talk about talented families. Disney's Ty and Rocky (played by 'DWTS' Zendaya!) have so much dancing skill alone and combined. Like, so much. Their (fictional) parents must be darn proud.
Article continues below advertisement
15. Danielle, Katie and Dina Deleasa from 'Married to Jonas'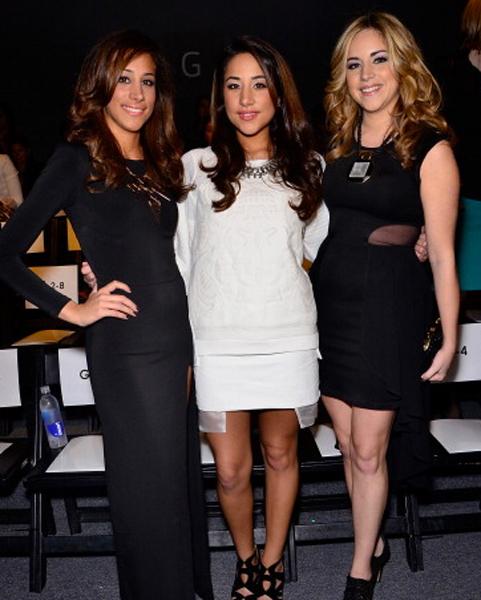 You thought we'd pick the Jonas Brothers for this one, didn't ya? Kevin, Joe and Nick are great, clearly, but the real reason we're excited for season 2 of 'Married to Jonas' is because Kevin's wife Danielle and her sisters are just HILARIOUS together. They give each other s*** and we like it.
Article continues below advertisement
16. Stephanie, Michelle and DJ Tanner on 'Full House'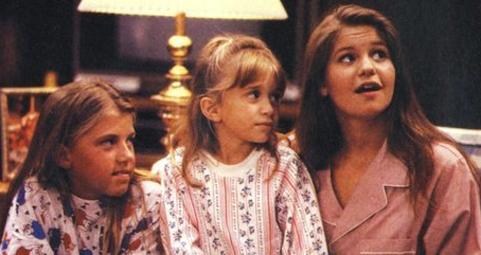 And of course, we end this slideshow on a high note with the Tanner girls. We grew up with these three blondies and they definitely made our childhood better. We just wish we had an Uncle Jesse and a Joey to make our lives better, too.