PHOTOS
Heidi Montag Shows Baby Gunner Off While With Spencer & Stephanie Pratt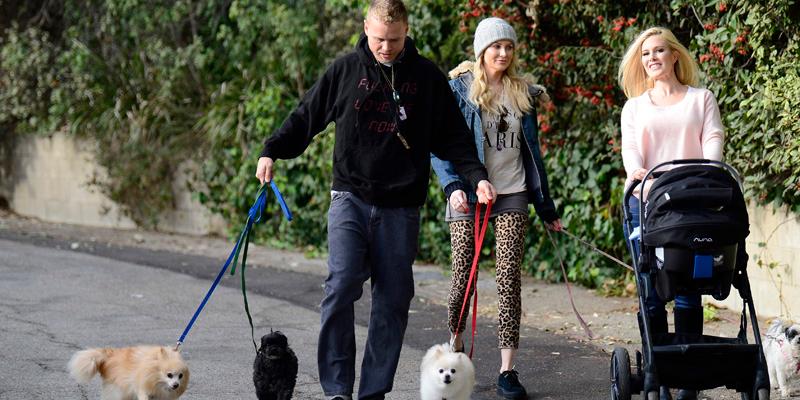 Happy Holidays! Heidi and Spencer Pratt were spotted taking their cute baby Gunner out for a walk alongside Spencer's sister Stephanie in Los Angeles. And their gorgeous dogs came along for the adventure too!
Article continues below advertisement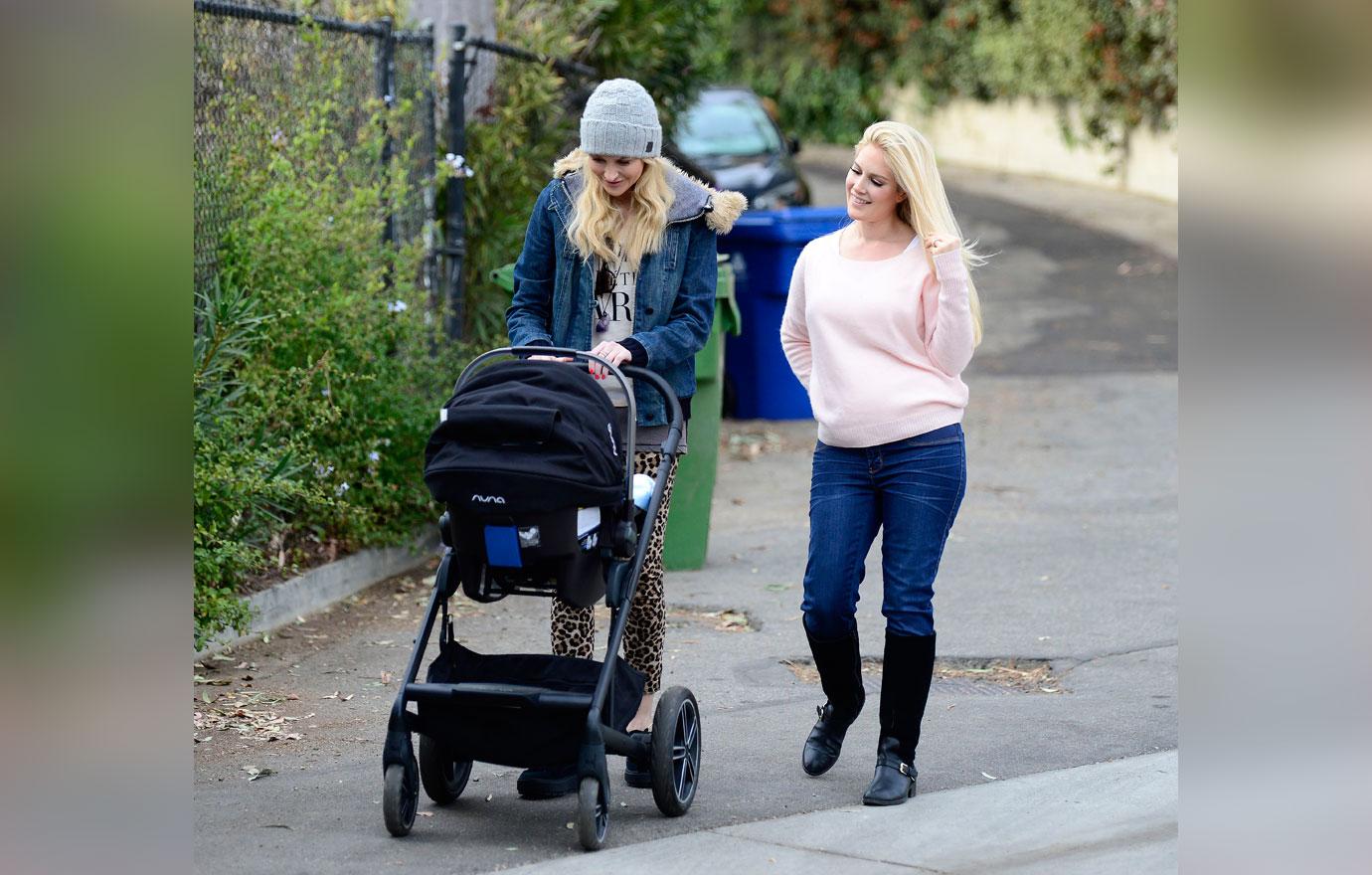 Though she's lost a whopping 25 pounds since giving birth October 1, Heidi covered up in a pink sweater, which she paired with blue jeans and black knee-high boots.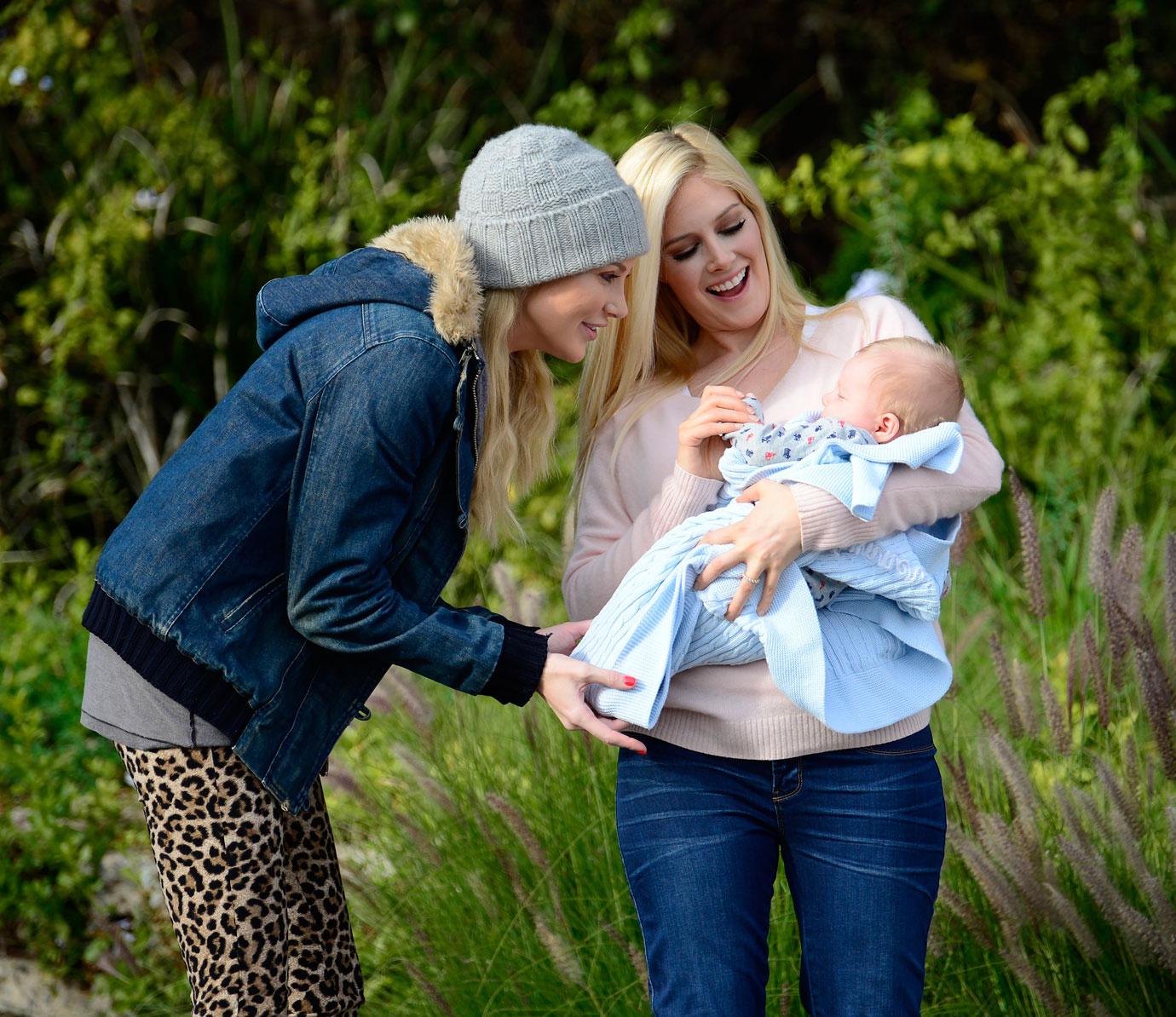 Stephanie was a lot more loud in animal-print leggings, and also stayed warm in a denim jacket and grey hat as she spent time with her family.
Article continues below advertisement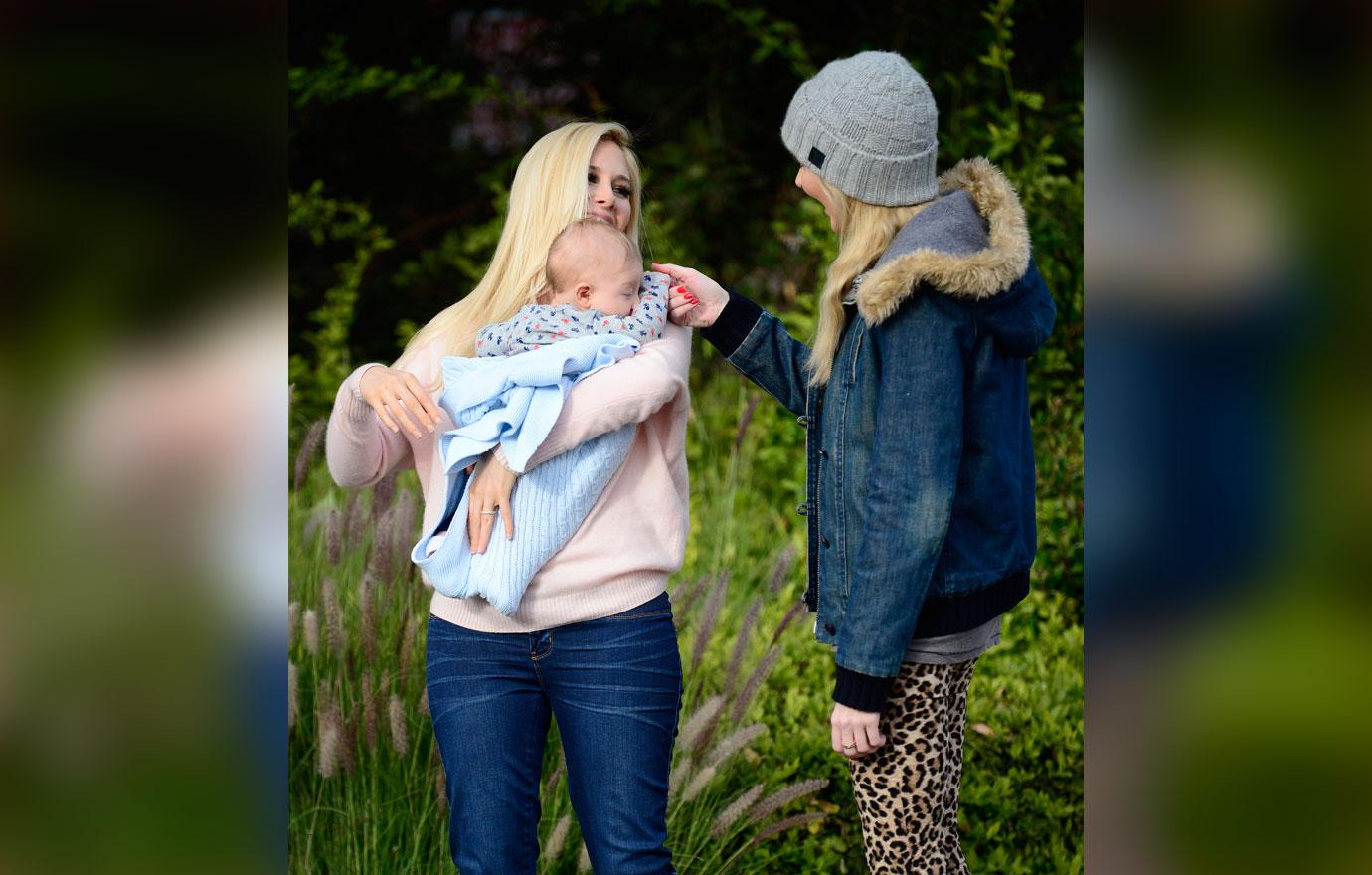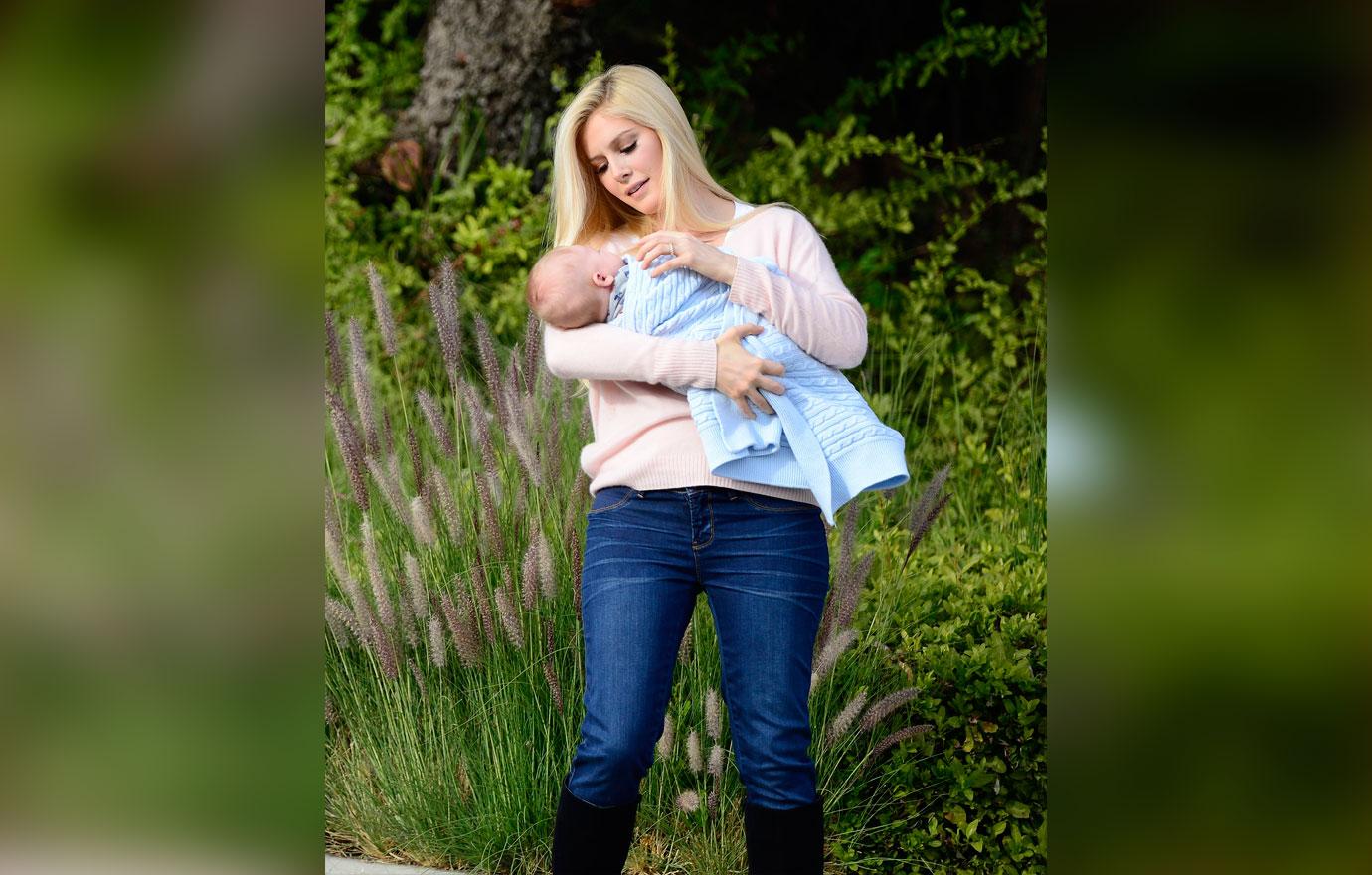 Meanwhile, she is looking like a bombshell, literally weeks after having her first child. So how did she do it? Heidi told E!, "I have had base training with Michael Casey so I have been doing that, but mostly just running around the house."
Article continues below advertisement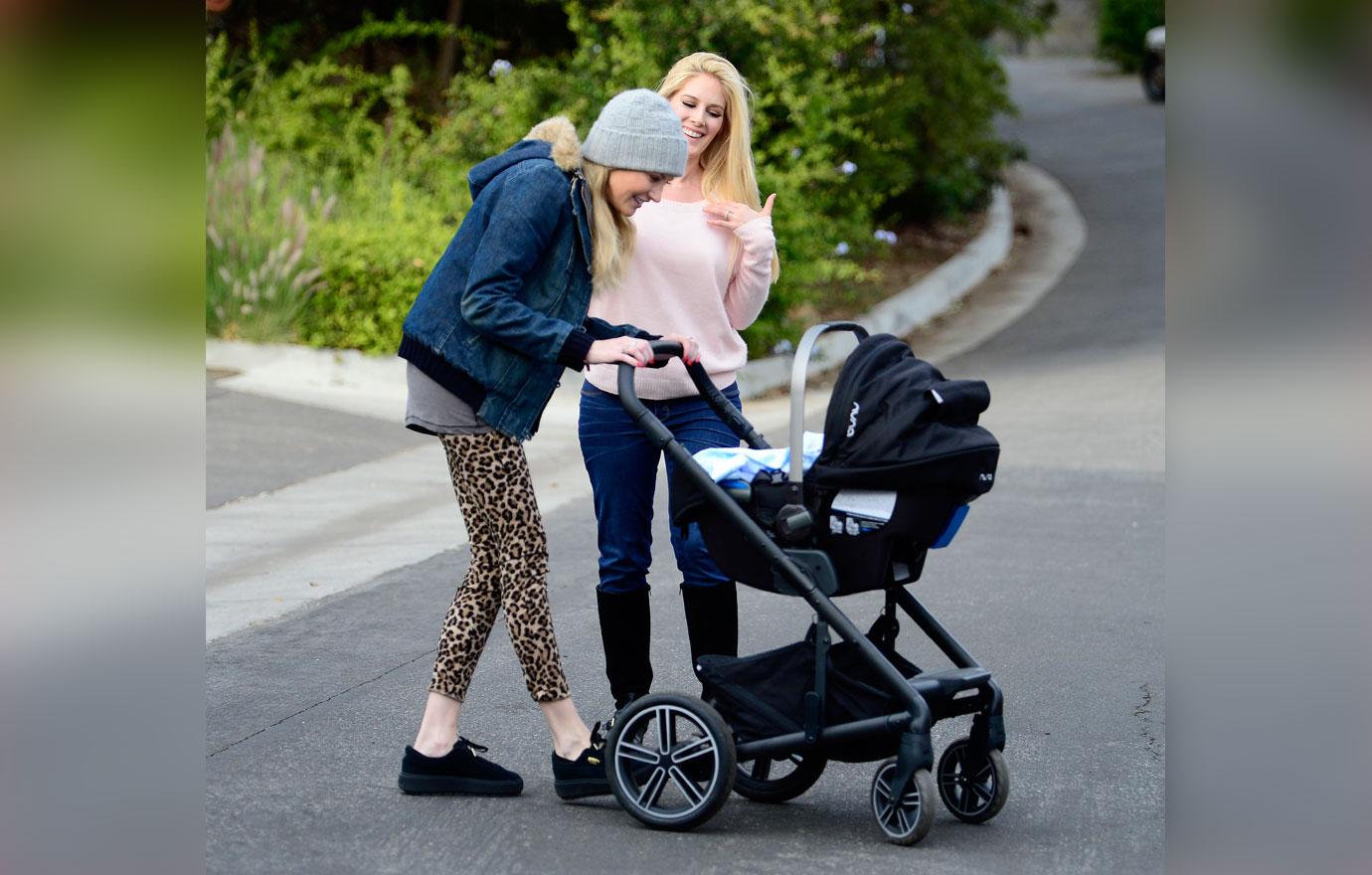 "I just don't put Gunner down very often, so I'm bouncing on the ball with him sometimes for four hours straight. I am just running around so much that I think the weight is shedding so quickly, plus breastfeeding. And running around with my dogs and Gunner, I literally don't stop all day," the 31-year-old continued. It's clearly working for her.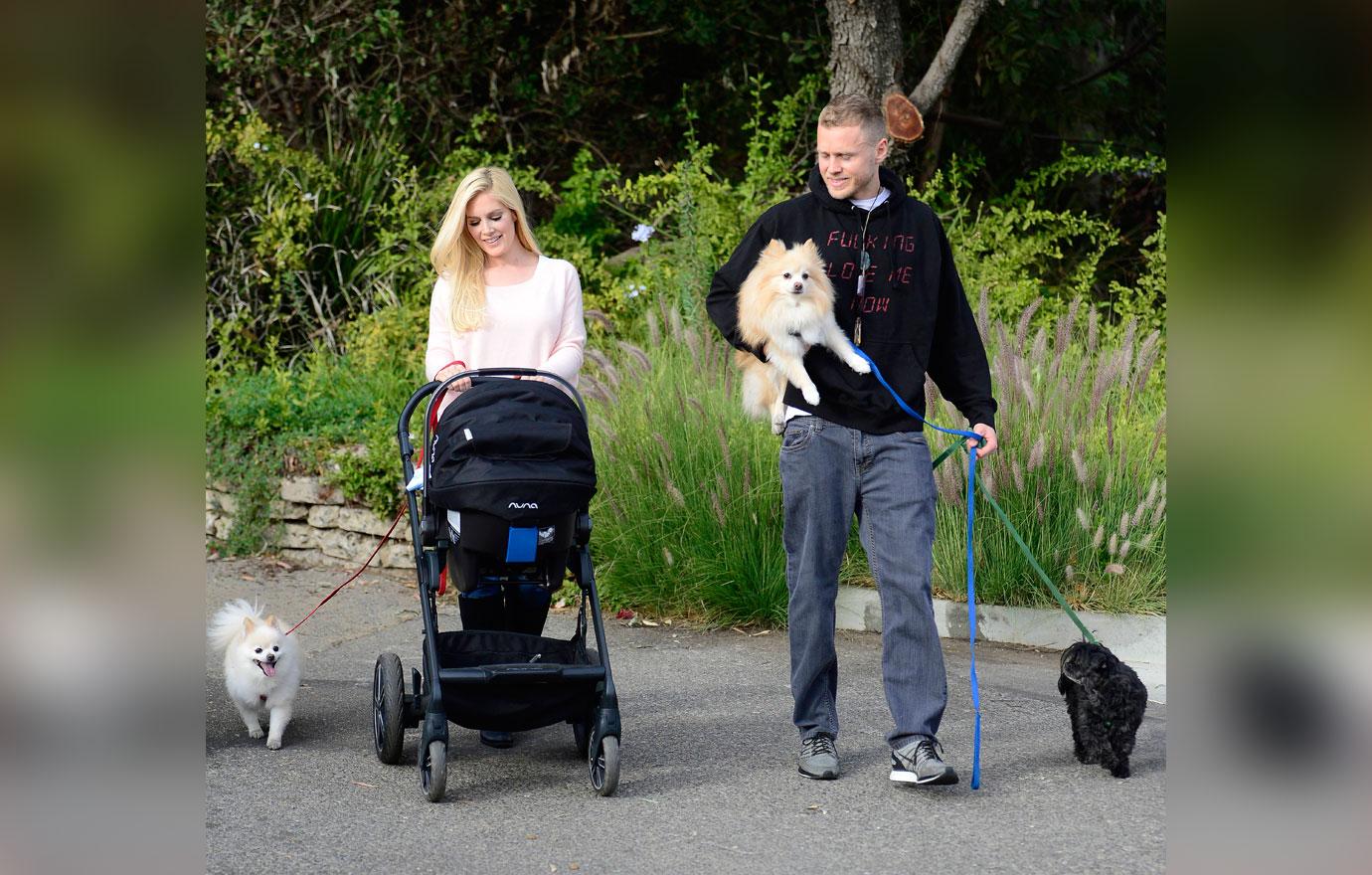 In other news, we simply cannot get enough of these super cute dogs!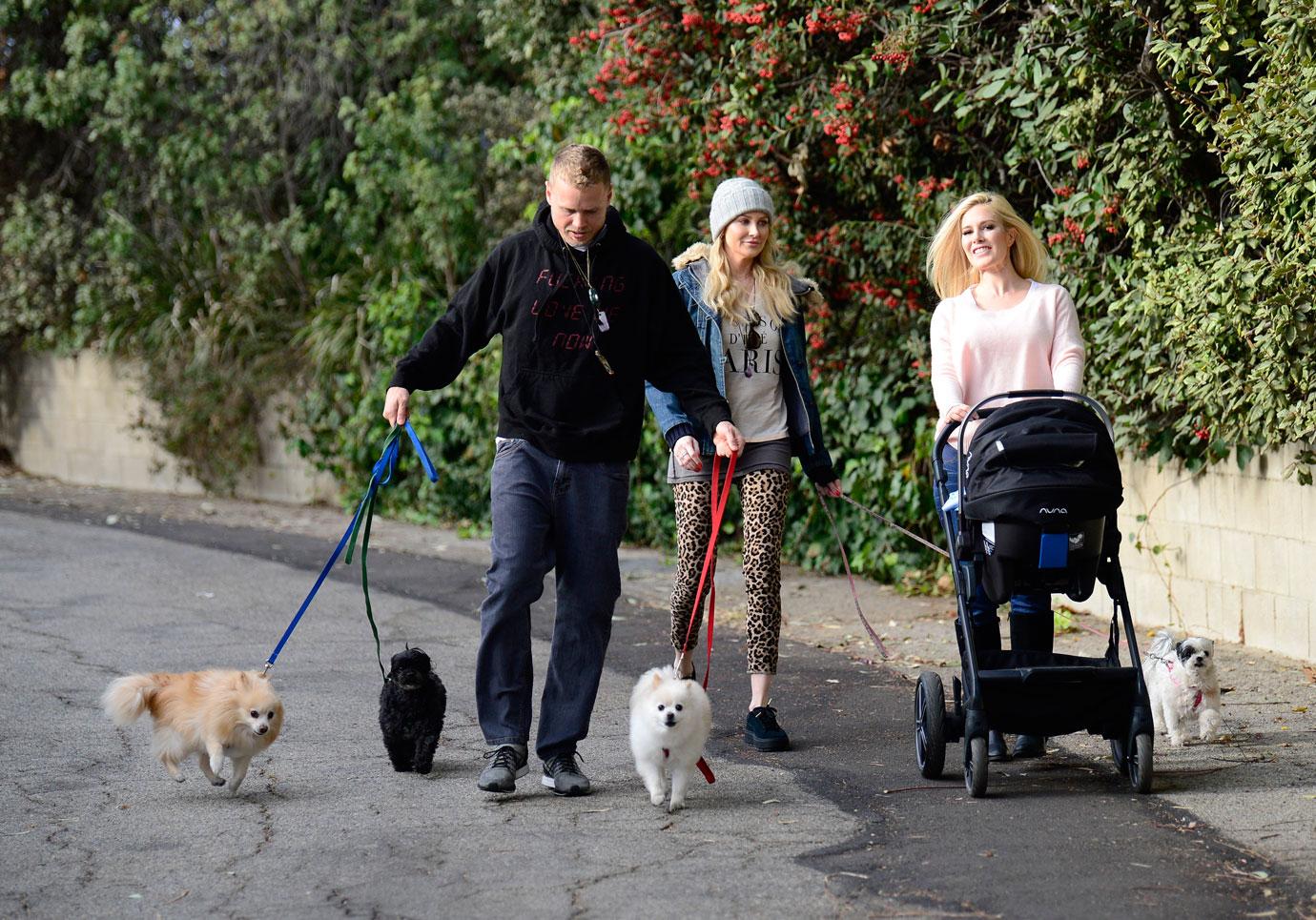 What are your thoughts on Heidi's outing with Gunner? Let us know in the comments section.