PHOTOS
Hilary Duff Grabs Breakfast With A Friend After Hard Morning With Kids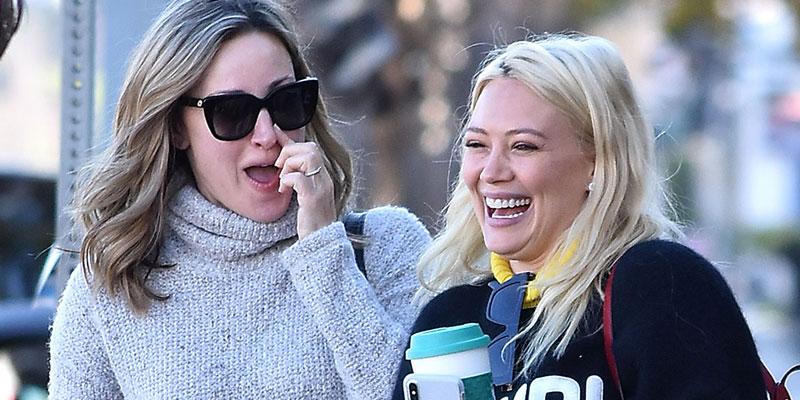 Hilary Duff went on a quick coffee date on January 22 with her friend after she had an exhausting morning with her newborn baby, Banks, and her son, Luca. The singer looked relieved to have a little grownup time after she revealed that being home alone with her kids was "not easy."
Article continues below advertisement
Hilary, 31, met her friend and shared a few laughs after she got some caffeine.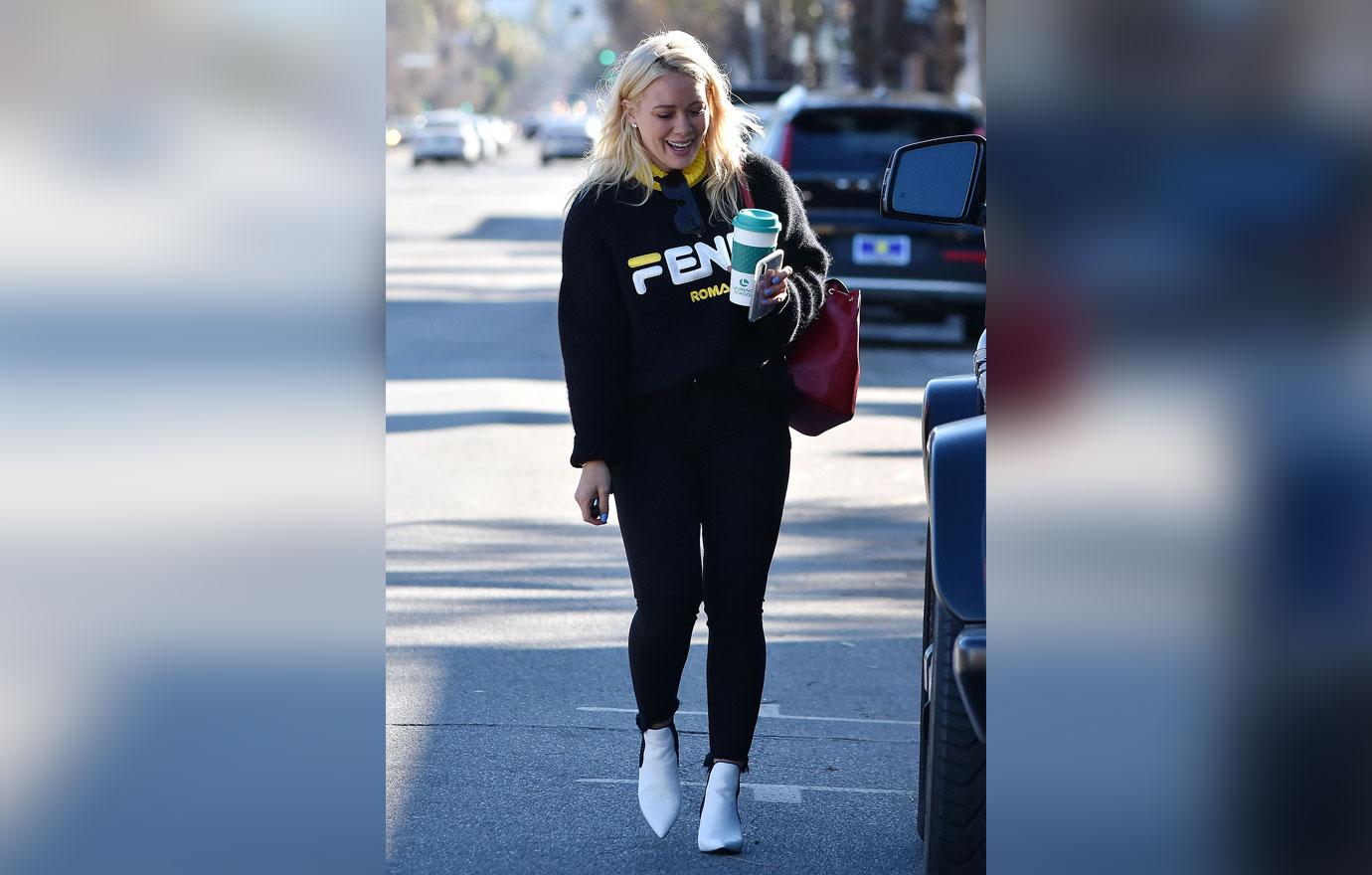 The singer wore a black and yellow Fendi sweater, black jeans and chic white booties. She also accessorized with a red leather backpack.
Article continues below advertisement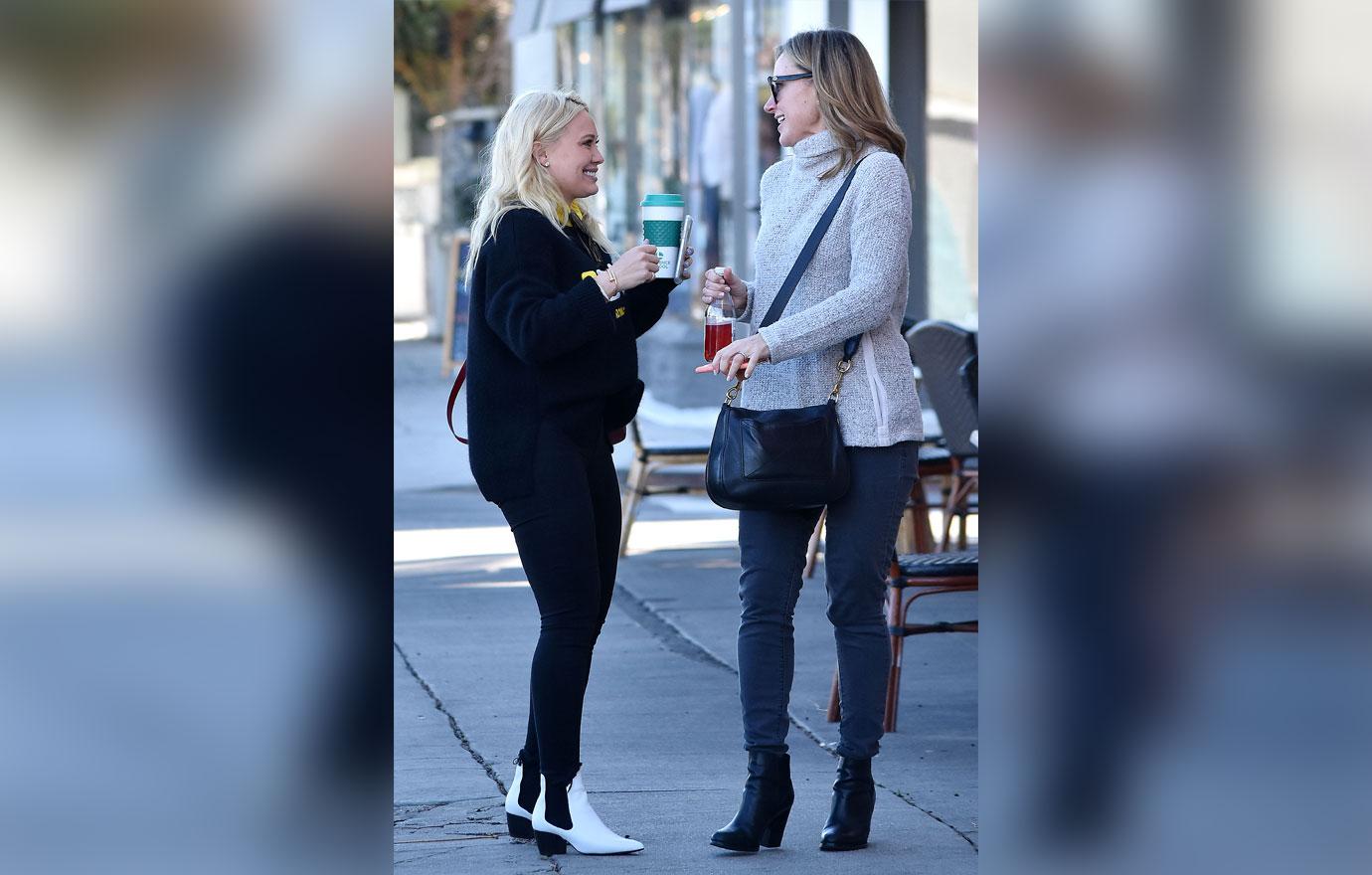 Hilary later posted an Instagram in the same outfit. She told her followers she only "got 5 minutes to do some makeup," as she got her kids ready for the day. She sported a dash of mascara and pink lipstick.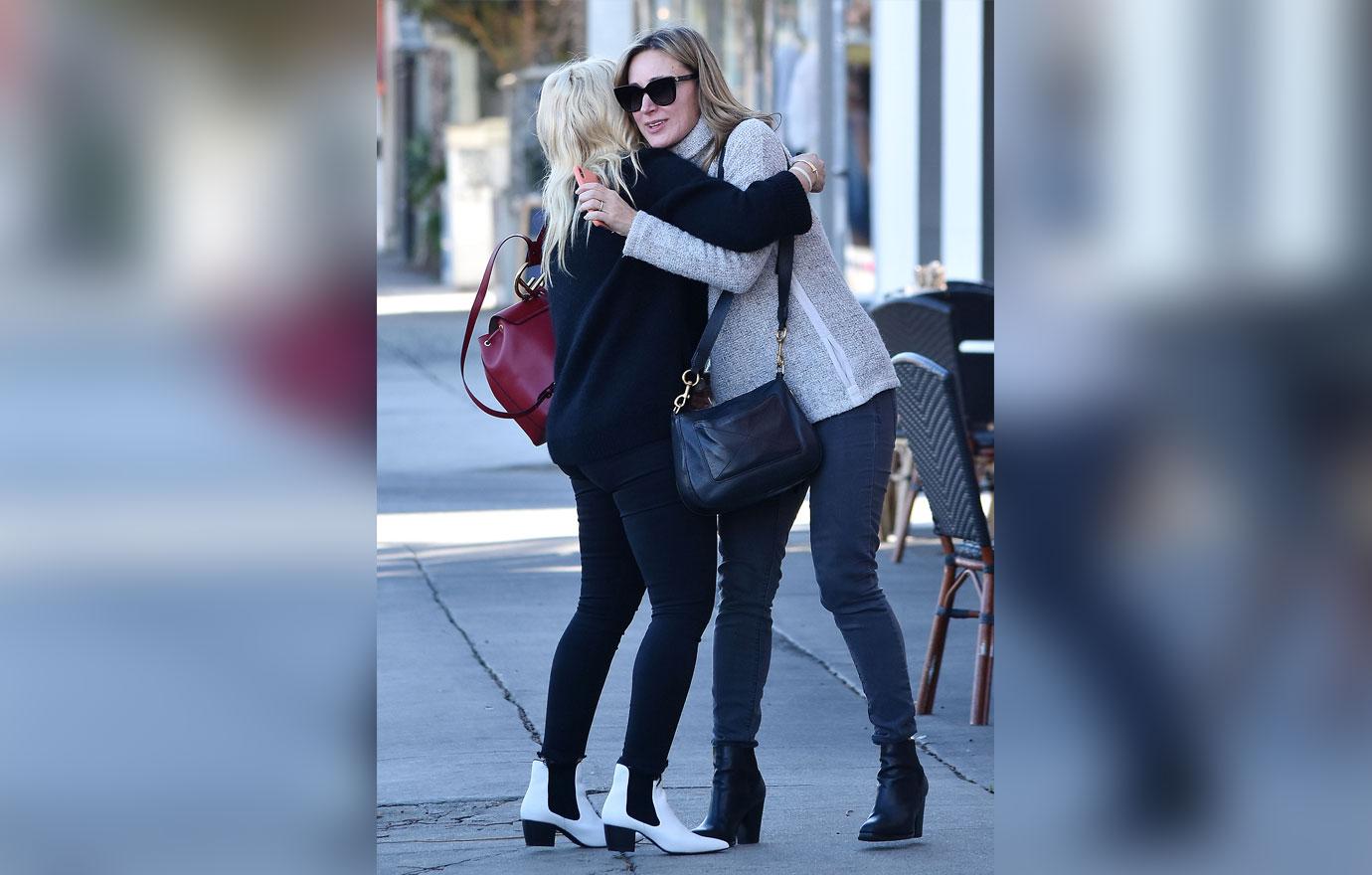 The mom-of-two happily welcomed a supportive hug from her friend since she had a bit of a rough morning while her boyfriend, Matthew Koma, was away.
Article continues below advertisement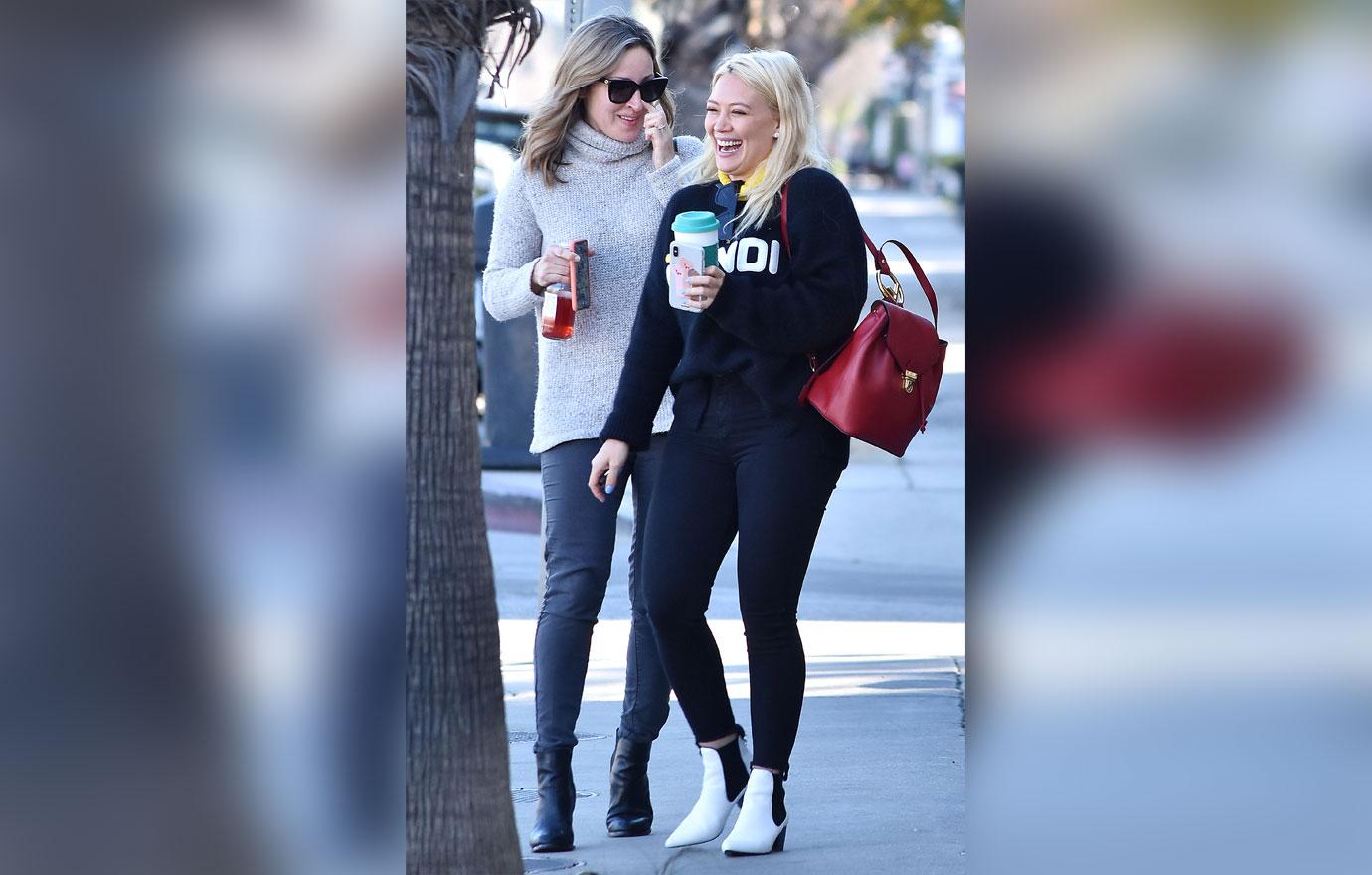 Hilary told her fans on Instagram, "Real talk this is the first day I had two kids on my own on a school morning. Breastfeeding and making breakfast, getting 2 kids and myself dressed and packed and out the door while tripping over 4 dogs and feeding the damn fish was not easy. But I did it. And I'm proud of myself!"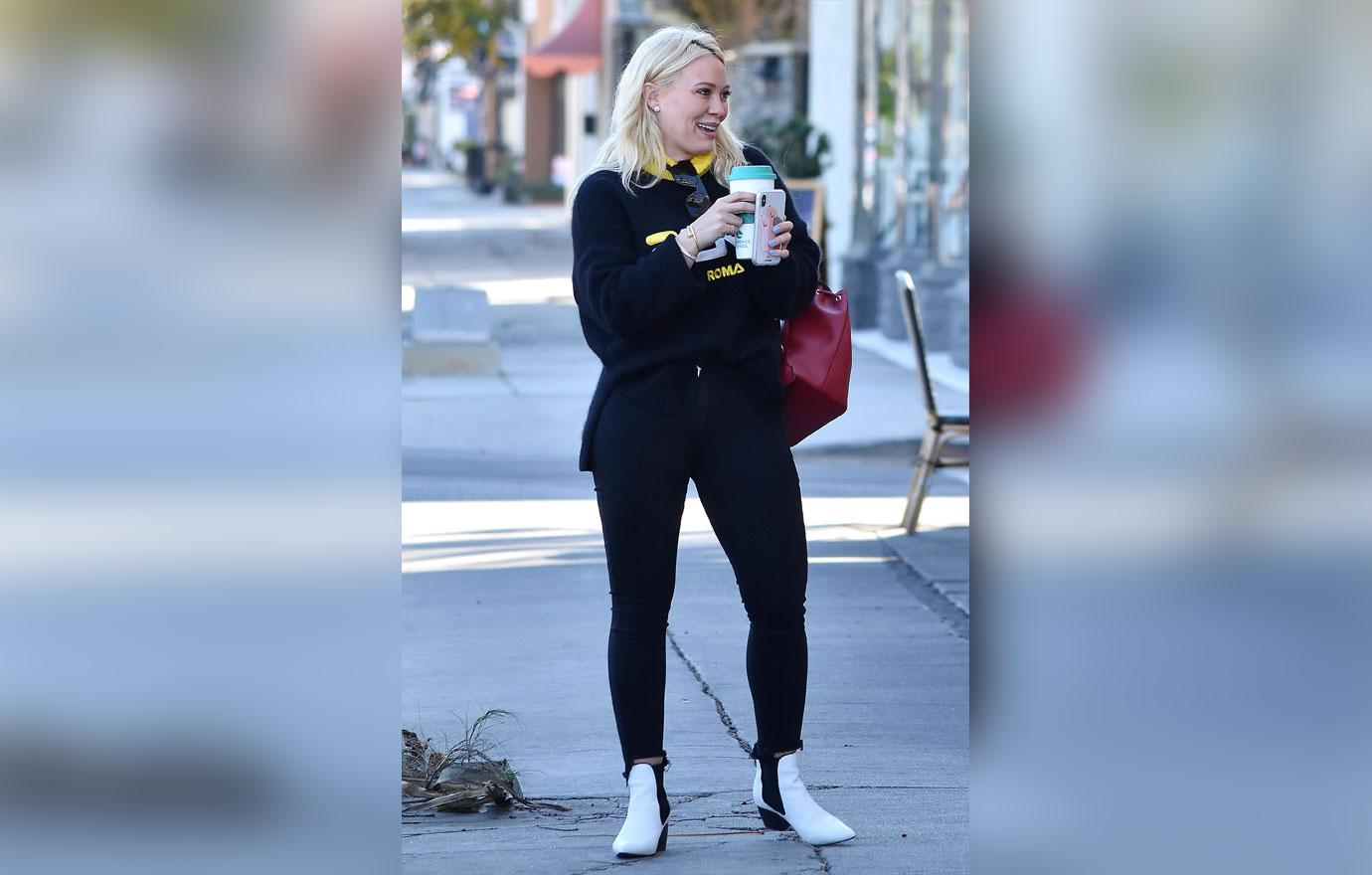 What do you think about Hilary's coffee shop outfit? Let us know in the comments below.