PHOTOS
Honey Boo Boo Gets Intervention For Being "Obese" And Her Dangerous Diet On The Doctors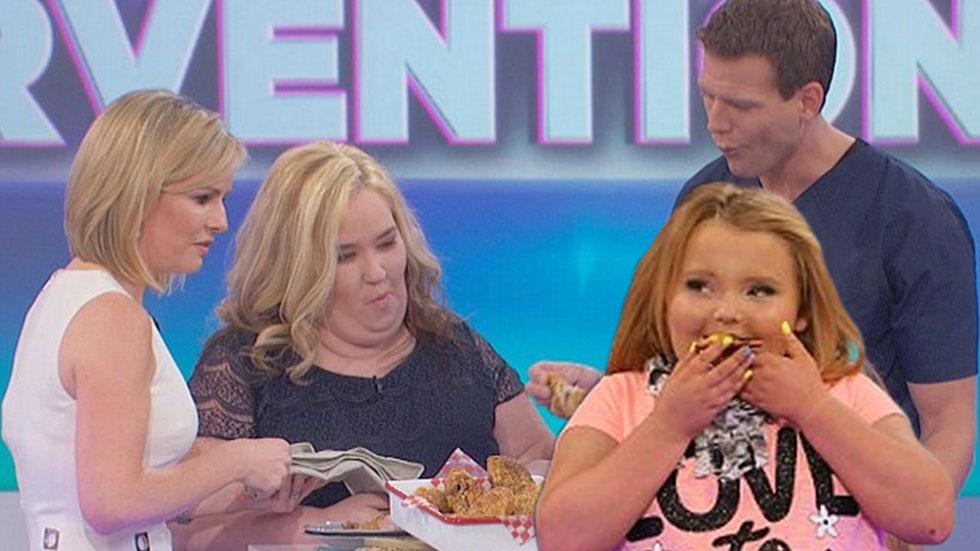 Article continues below advertisement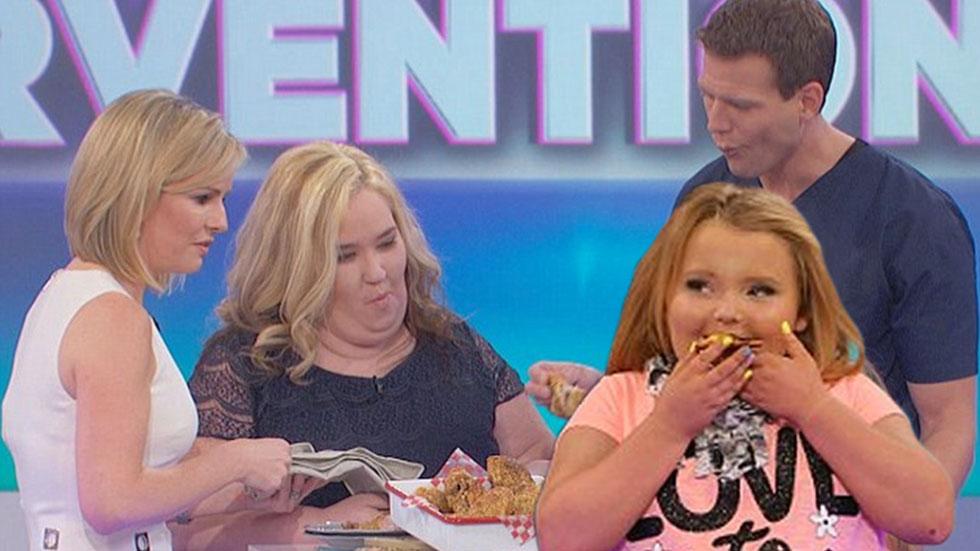 All of the sketti has finally gotten Honey Boo Boo child Alana Thompson in trouble! The 9-year-old and her mother Mama June Shannon got an intervention on CBS' show The Doctors, who called the small starlet "obese."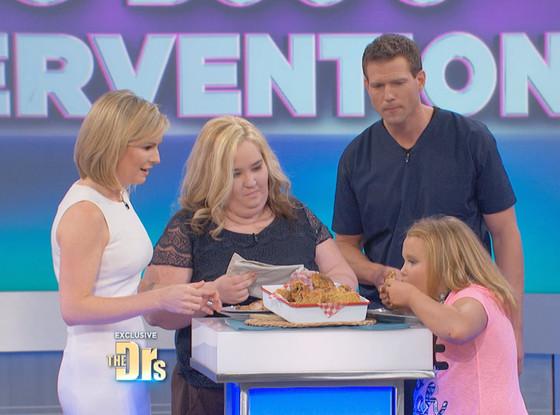 "I love a lot of stuff deep fried," the star of the cancelled series Here Comes Honey Boo Boo said. "I love deep fried Oreos."
Article continues below advertisement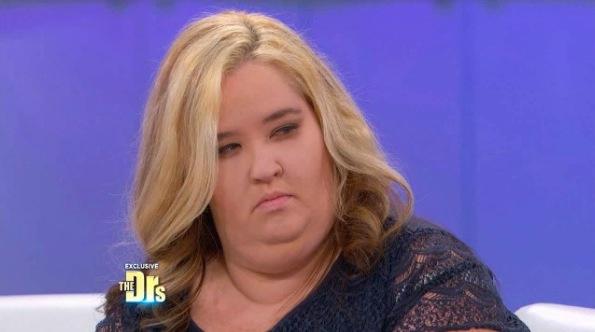 For the episode airing Wednesday on CBS, Honey Boo Boo is put on a diet after she and Mama June were confronted.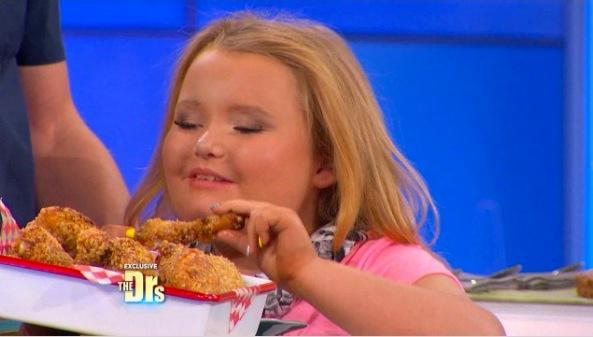 "She is an obese nine-year-old," Dr. Jennifer Ashton said. Alana is 4ft, 6in and should weigh between 60 to 70 pounds but tips the scale at 125 pounds.
Article continues below advertisement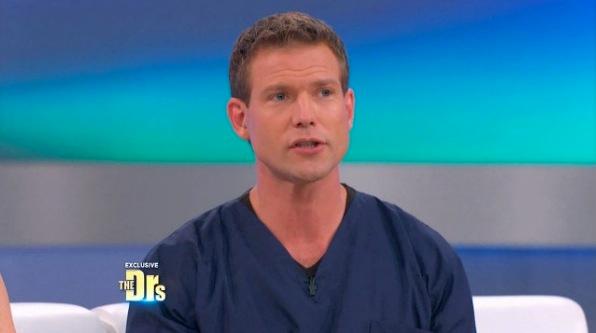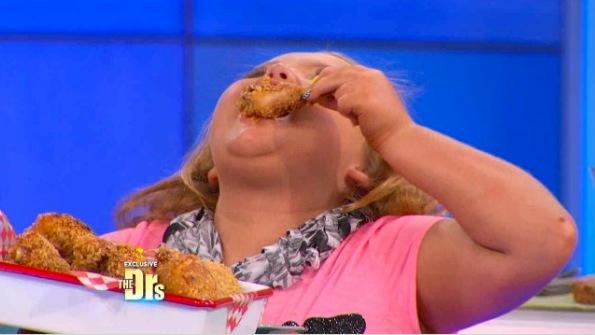 "And when I looked in your fridge, Mama June, I'm sorry but I didn't see anything in that fridge that's going to either improve Alana's weight or decrease inflammation in her body."
Article continues below advertisement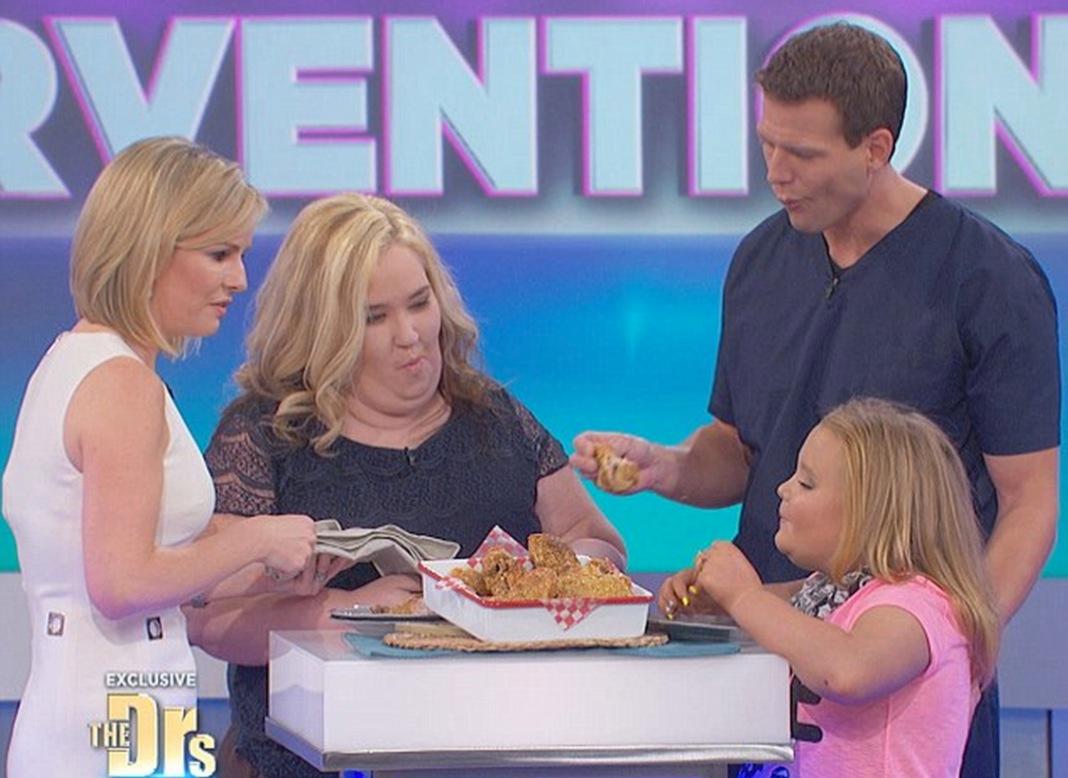 The former star of Todders & Tiaras is then forced to change her eating and lifestyle habits in a journey that will be shown on the show over time.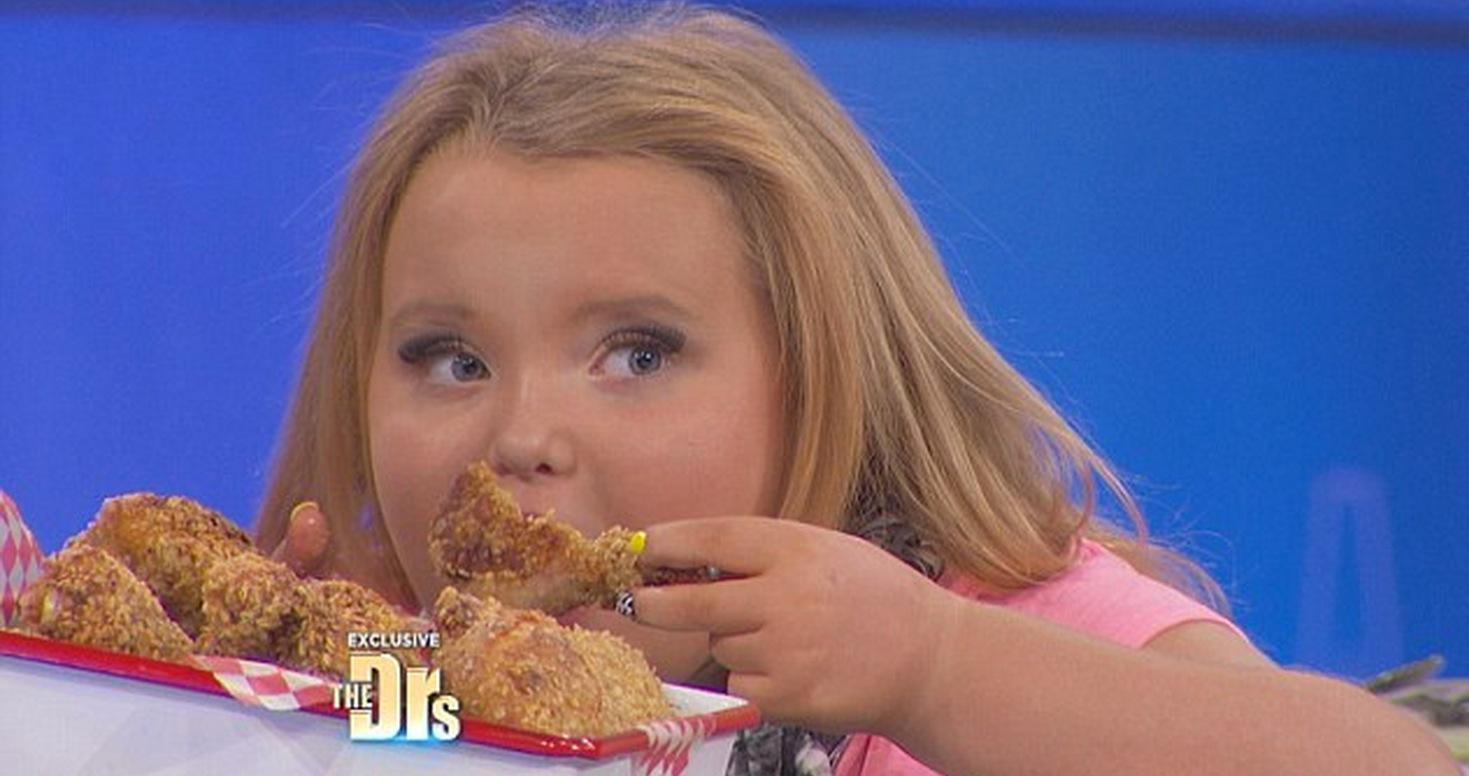 The medical professionals on The Doctors instead give Alana healthy alternatives like chicken baked with rolled oats and wheat flour, a fruit smoothie, pizza with a cauliflower crust and chocolate mousse made with dark chocolate and avocado.