NEWS
HOT GALLERY: Kristen Stewart Shares a Smile at 'The Yellow Handkerchief' Premiere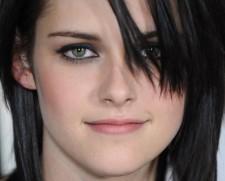 Kristen Stewart glammed up her look on Thursday at the premiere of her film The Yellow Handkerchief in L.A. The camera-shy Twilight superstar tried her best to flash some smiles, but it looked like it took a lot of effort!
OK! NEWS: BREAKING DAWN SHOULD BE TWO MOVIES, SAYS KRISTEN STEWART
Before Kristen was Twilight's Bella Swan she filmed The Yellow Handkerchief, a film about people who bond over their loneliness.
Article continues below advertisement
"She's wonderfully intelligent and a bright, spunky girl; she was when we made this a couple of years ago and remains so," Eddie told MTV News at the premiere. "And after all the craziness that I've watched with Rob (who's an old mate — I knew Rob before I met Kristen, actually), and they both retained such a great head on their shoulders despite the extraordinary chaos and wonder that is Twilight. So I think they'll remain doing interesting work, and I can't wait to see what it is they'll do next."