PHOTOS
Still On! Iggy Azalea And Nick Young May Still Get Married Amid His Cheating Scandal!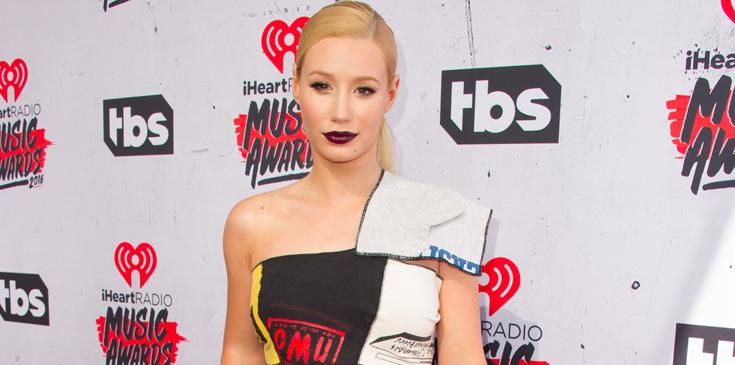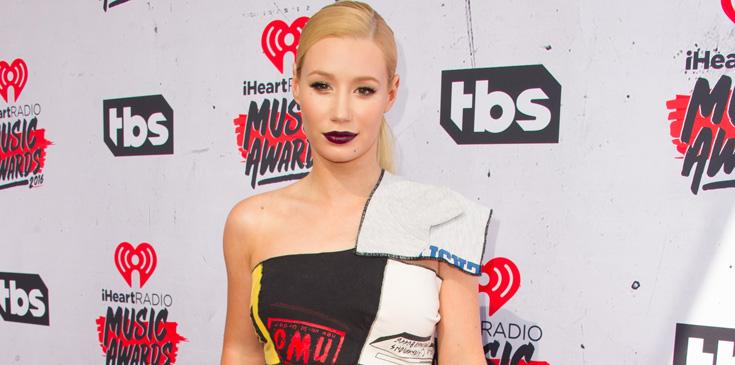 Iggy Azalea has been through quite a lot this month, after it was revealed that her fiancé Nick Young was not exactly faithful to her during their relationship! But despite the cheating scandal, it looks like the Australian rapper is still determined to make it down the aisle.
Article continues below advertisement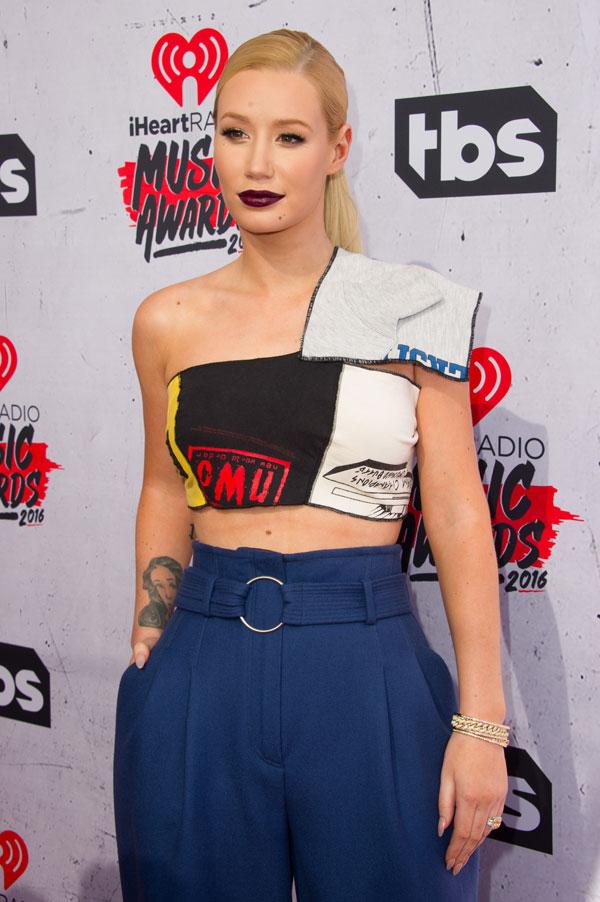 On the red carpet at the iHeartradio Awards in Los Angeles, Iggy, who wore a graphic crop top and loose blue pants, showed off her flawless 10-carat diamond engagement ring.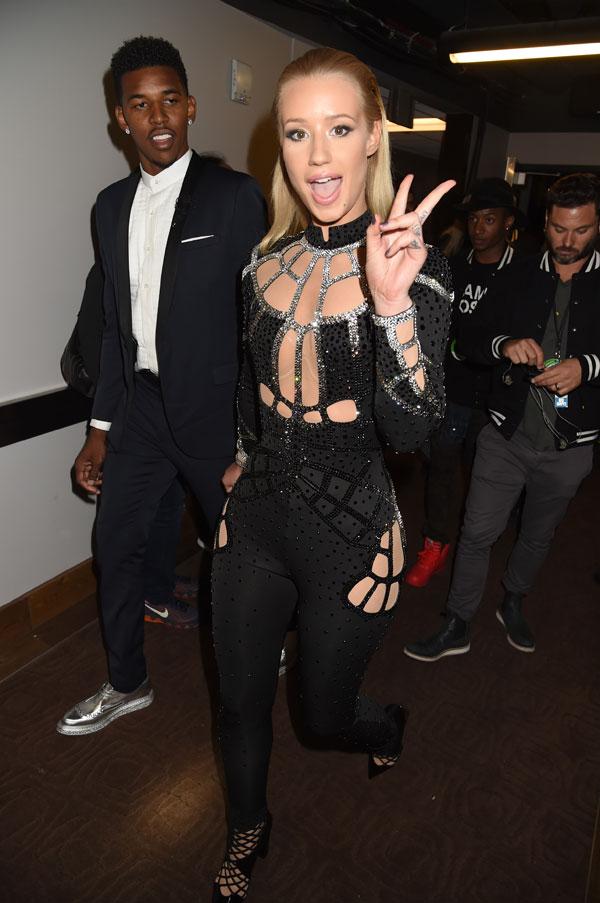 It was a surprising move, after Nick got himself in a lot of trouble in a very public way. His teammate, D'Angelo Russell, recorded a private conversation between himself and Nick, in which Nick admits to hooking up with a 19-year-old after a night out.
Article continues below advertisement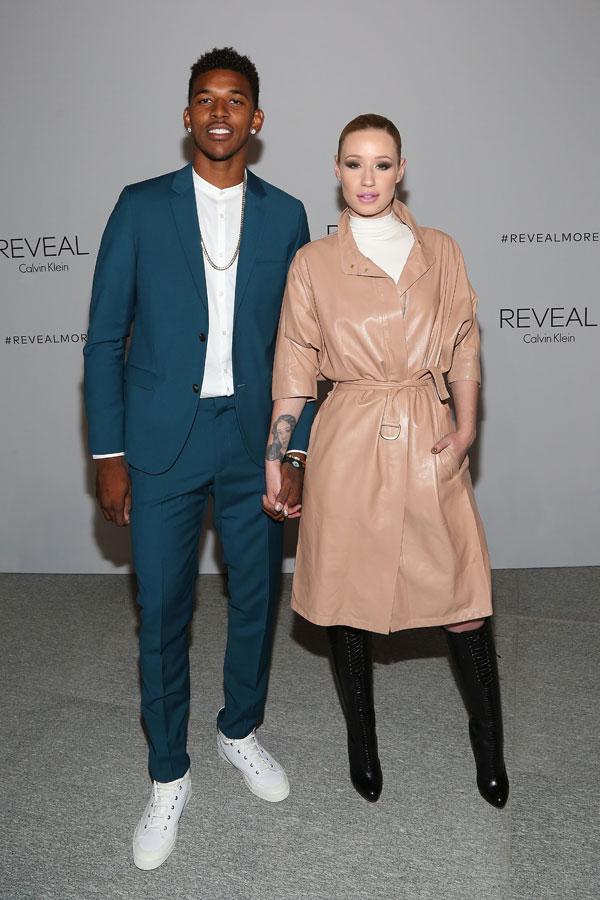 The video was leaked, and Iggy replied to the situation with a simple tweet, "hmmm i see D Angelo Russell is trending... I actually liked his film."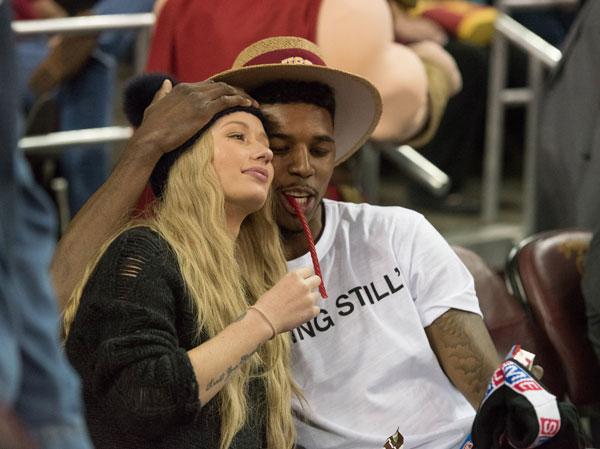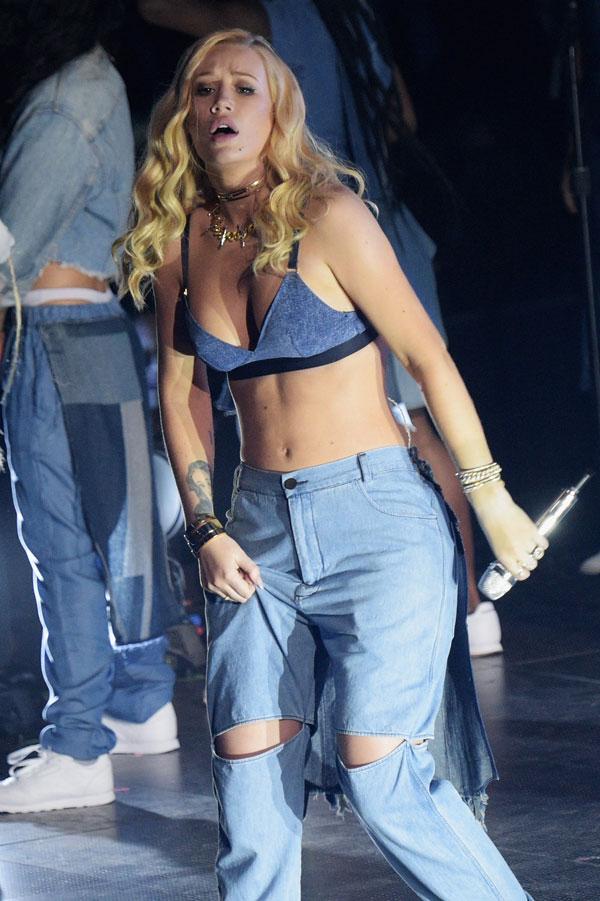 And it looks like he and Iggy worked on it too! Are you surprised Iggy is still wearing her engagement ring? Let us know your thoughts in the comments section.