PHOTOS
It's Okay, Long Term Hollywood Relationships Still Exist—Take A Look At These Happy Couples!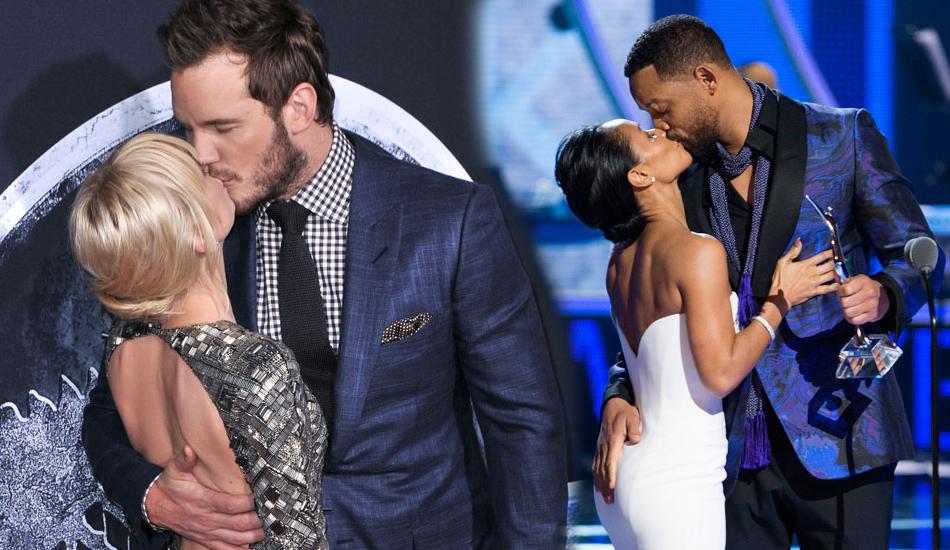 hollywood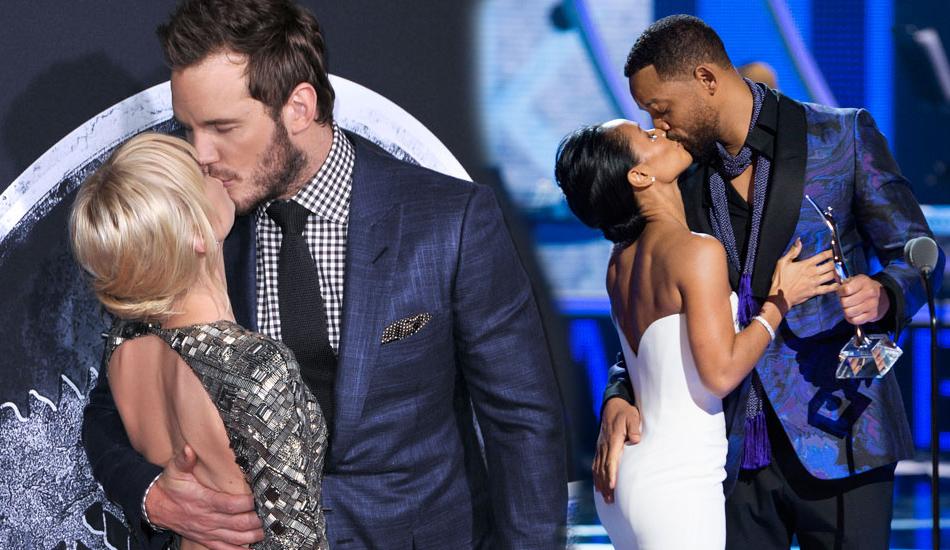 With everyone breaking up left and right, it is hard to forget that real love exists—especially in Hollywood. We think most fans shed a tear after hearing about Gwen Stefani and Gavin Rossdale's marriage crumbling this week, days after Blake Shelton and Miranda Lambert announced their divorce. But not to fear, happy couples are still here!
Article continues below advertisement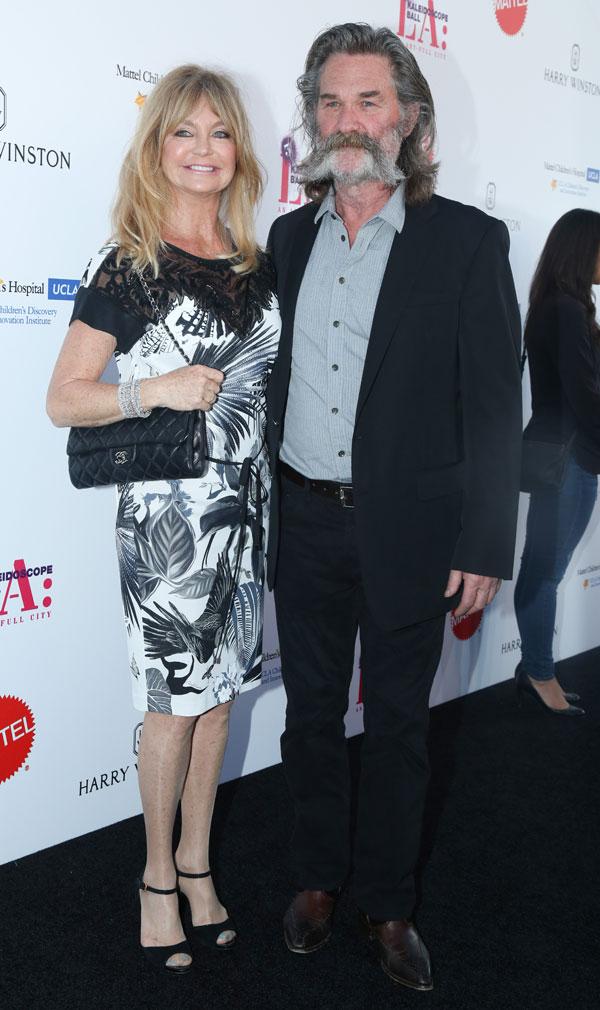 How cute are Kurt Russell and Goldie Hawn?! She even seems to love his intense mustache—now that's love. While they infamously never married, Goldie recently shared with Porter magazine, "A lasting relationship isn't about marriage. It's about compatibility and communication. And you both need to want it to work. If one person does not want it to work, it isn't going to work. Intention is the key. It's also about not losing yourself in each other. Being together, two pillars holding up the house and the roof, and being different, not having to agree on everything, learning how to deal with not agreeing. Everything's a choice." Well said, Goldie!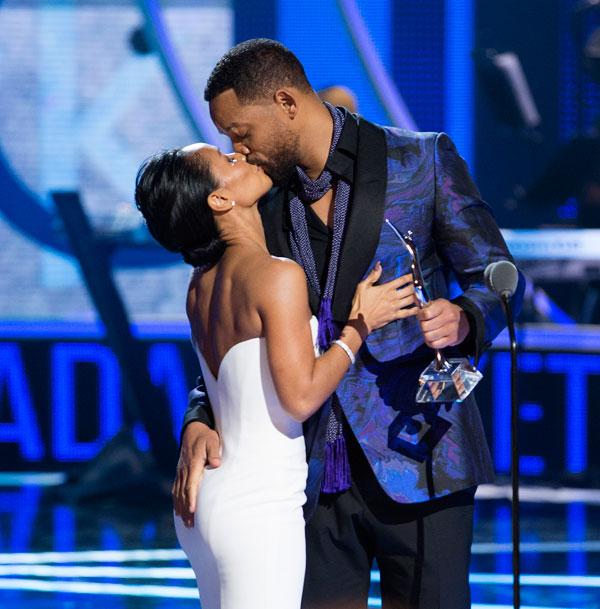 Will Smith and Jada Pinkett Smith seemingly deal with divorce rumors every week. After 17 years of marriage, they are still rock solid. And Will replied to the divorce rumors on Facebook, saying, "I promise you all—if I ever decide to divorce my Queen- I SWEAR I'll tell you myself! #Dump People Should Have to Wear Scarlet D's."
Article continues below advertisement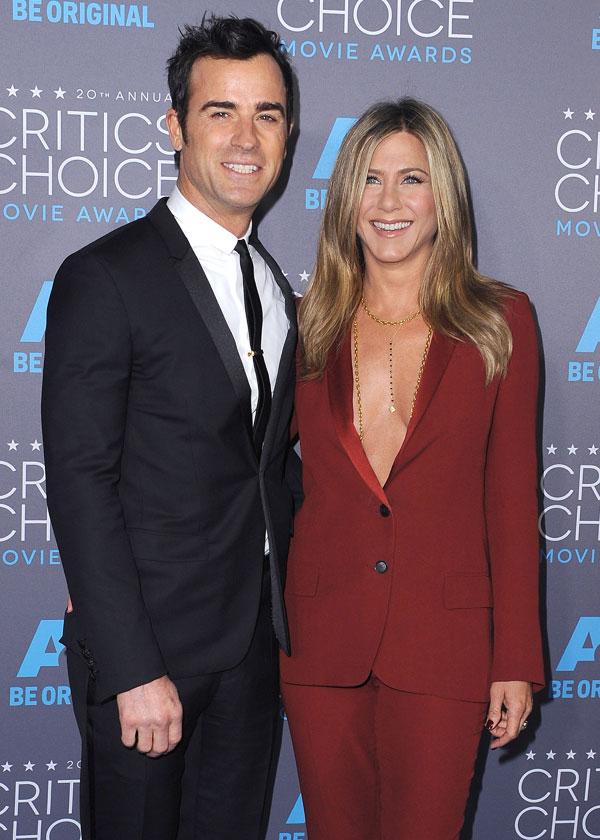 Jennifer Aniston and Justin Theroux have been engaged for quite some time and we cannot wait for them to walk down the aisle. Jen gushed about her "creative crush" on The Talk last year, sharing, "He's my creative crush because he's just brilliant at everything he does. He's a wonderful actor. He's a brilliant comedy writer and he's also a beautiful artist and a director. He does everything really well - it drives me crazy! - and he's a beautiful human being." Que the "awwws!"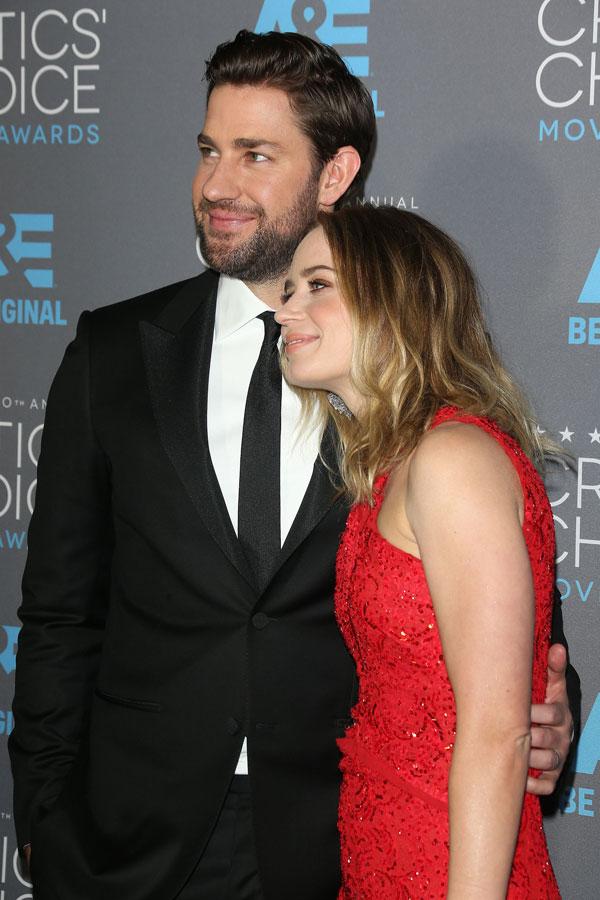 Article continues below advertisement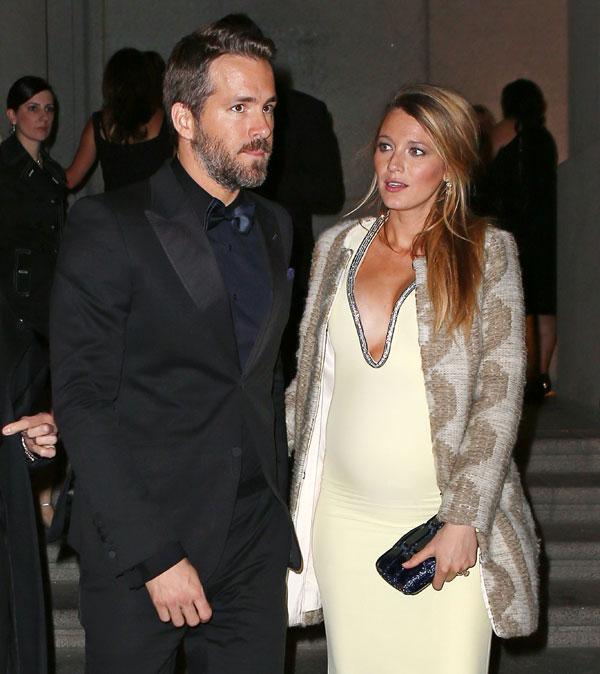 Blake Lively and Ryan Reynolds may be the hottest couple in Hollywood, and their love is still burning strong! She gushed about him to Vogue last year, saying, "everything we do in life we do together. If I'm working on a movie, he helps me with my character; I do the same with him. Picking out a coffee table. What we're going to eat. He's a beautiful writer—he's written a lot of stuff for us. And he's got a great barometer and he knows me, so he will tell me if it's not as good as it can be."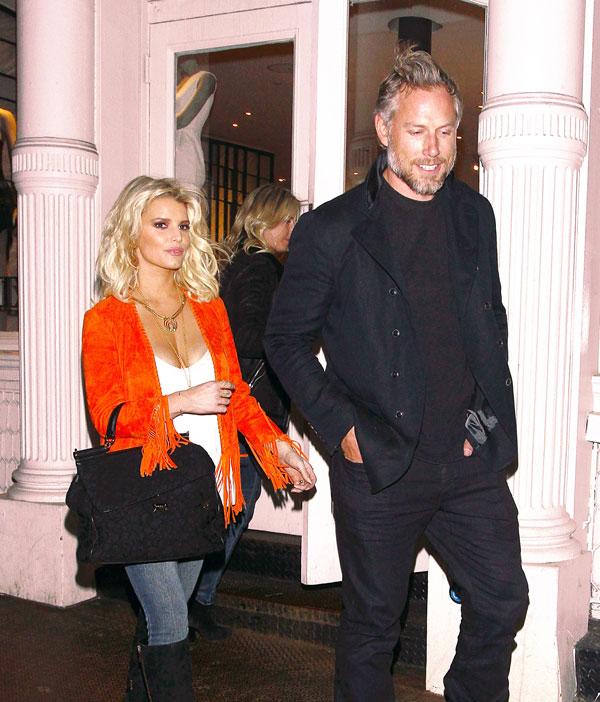 Jessica Simpson said on the Today show in March regarding married life with Eric Johnson, "I really do feel lie Im in the best place of my life. Marriage is unbelievable. I couldn't be more in love, and he's given me two of the best blessings I could possibly imagine," referring to their adorable kids, Ace and Maxwell.
Article continues below advertisement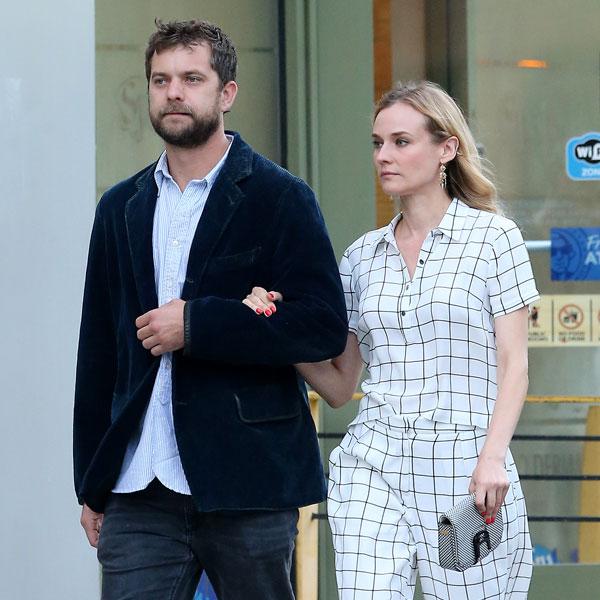 Though Diane Kruger and Joshua Jackson have been together since 2006, their first date was not a "love at first sight" kind of ordeal. She explained to talk show host Conan O'Brian in 2013 that she didn't even consider it to be a date, and when she got to the restaurant, she had an allergic reaction to flowers that were on display! Fortunately, the next day, he sent flowers...and a box of Kleenex. And the rest is history, as they say.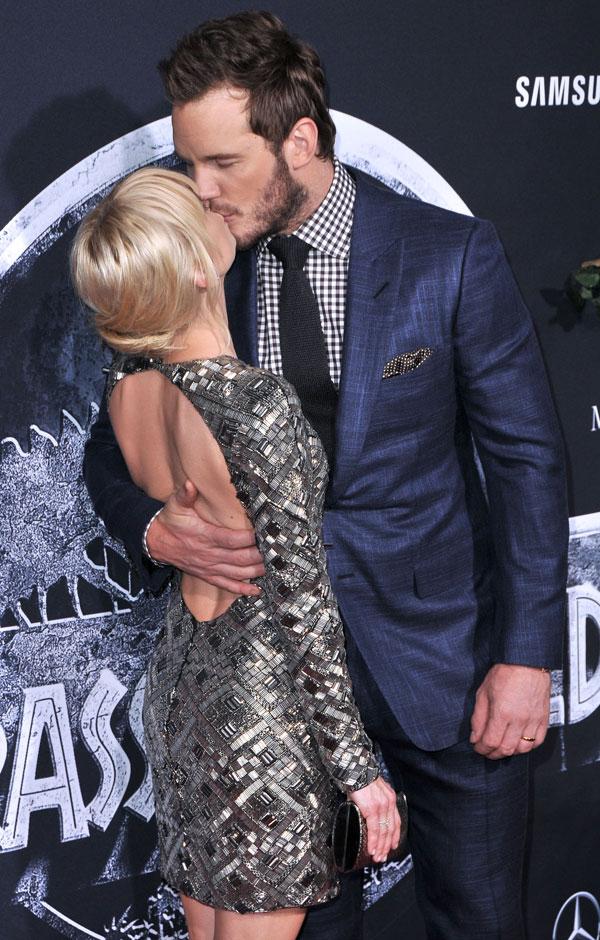 The key to Anna Faris' successful marriage to hunky hubby Chris Pratt? He compliments her! "He makes me feel really beautiful even when I'm feeling disgusting," she said in a recent interview. "I'll be in boxer shorts and a grubby T-shirt with greasy hair, and he'll still be like, 'Whoa, honey. Whoaaa.'"
Article continues below advertisement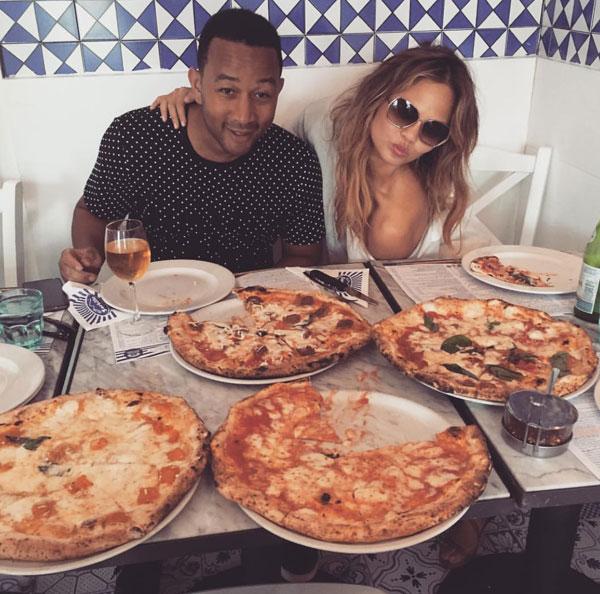 Chrissy Teigen and John Legend are the cutest, and shortly after their one-year anniversary last year, the model told People that they are in "such an ideal relationship." "I'm sure there's a lot of people out there that wake up to the same person every single day and that's beautiful to them. are "in such an ideal relationship. For us, it's exciting to have time away and then be together and make up for that lost time," she said.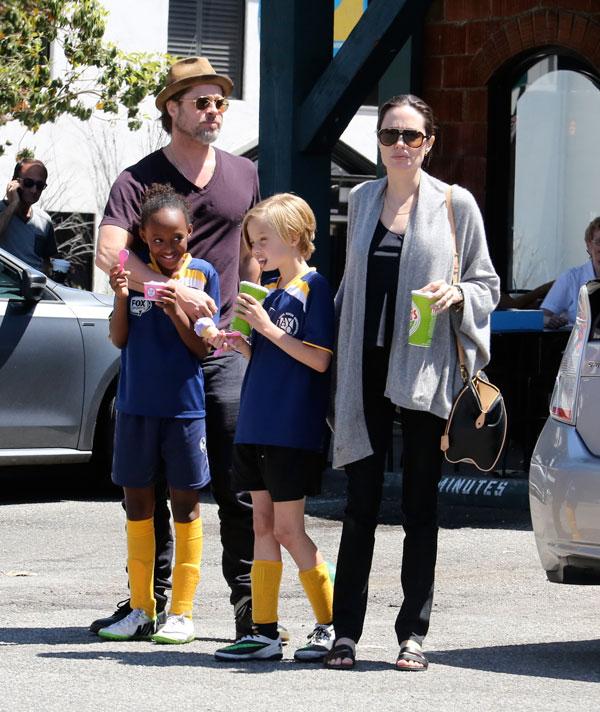 Last year, Angelina Jolie opened up to the Today show about how it felt to finally marry Brad Pitt after 10 years of dating. "It did change things. It was in just a feeling of that security and comfort that we always had, but recommitting after 10 years together. And we were fortunate enough to be in that unusual situation where we got married with our children, and they were a part of the ceremony and they wrote some of the vows. So it was all of us agreeing to be together and to commit to this life together — not because we had to, not because anything was missing in our lives, but because we were absolutely sure. It was really lovely, it was a lovely day."
Article continues below advertisement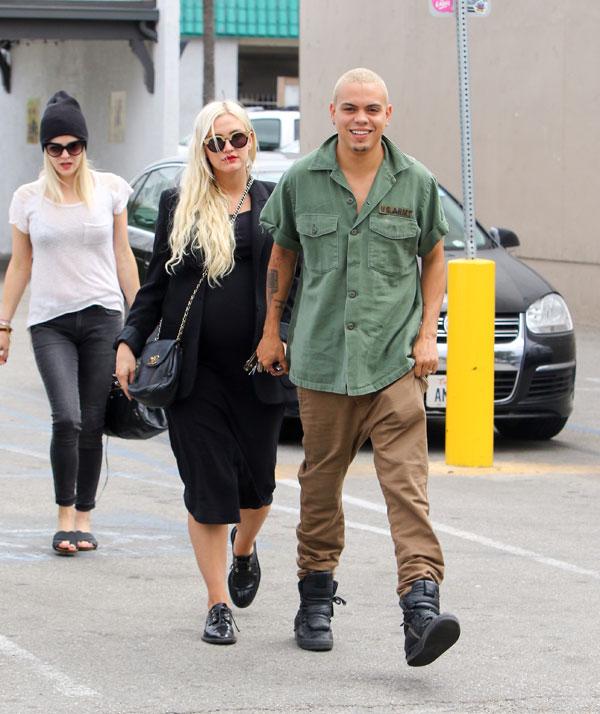 Evan Ross gushed about his now wife Ashlee Simpson months before their August 2014 wedding, saying, "Honestly, we could go and get married right now, wherever. We just want to be married. We're in love. This is the most incredible time I could ever think of in my life and I'm young, but the same time, I've lived a different life than most and I can't think of a happier moment… I was giving it time only because I wanted to give it time, but I would have asked her a month after I was with her." One year later, they have a baby girl, Jagger Snow Ross.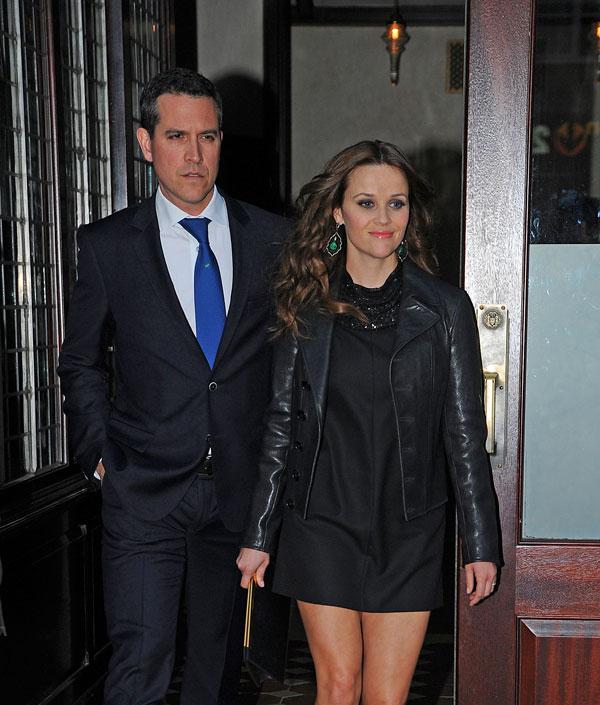 In March, Reese Witherspoon raved about husband Jim Toth on Instagram, sharing a photo of him and their son Tennessee, along with the caption, "Every day, I'm so thankful to have this amazing man as my partner. I would not be where I am in this life if I didn't have his constant encouragement and complete support." So happy love still exists! Which is your favorite celeb couple? Let us know your thoughts in the comments section below.
Most Shocking Celeb Breakups Of 2014
Worst Celeb Breakups On Social Media!