PHOTOS
Jamie Otis Tells Women 'There Is Hope' After Infertility Struggles & Miscarriage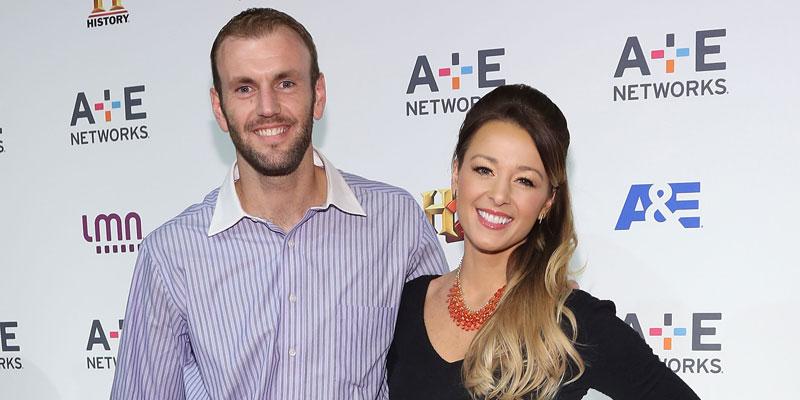 Nearly four months after Jamie Otis and Doug Hehner welcomed their daughter Henley Grace, the couple is reliving the moment in their new series, Jamie and Doug Plus One. Jamie has been counting down the days to the premiere on Instagram, and on Monday, she remembered the day the journey all began, when she lost her first child, Jonathan Edwards, after suffering a miscarriage over a year ago. Despite the heartbreaking loss, Jamie said that their daughter was "worth the wait," and in her Instagram post, she encouraged other mothers struggling with fertility to know that "there is hope."
Article continues below advertisement
"One day until we get to relive the moment we met the love of our lives! Gracie was born & our lives have changed for the better in every single way ... errr, except the sleep department! Lol," Jamie's post began.
Jamie revealed that on the show, fans will be able to see her labor and Henley's delivery! This isn't the first time Jamie and her husband Doug have let cameras into their lives. The couple met and got married on the Lifetime show Married at First Sight.
Article continues below advertisement
In July 2016, the couple announced they were expecting, but one week later, Jamie revealed she and Doug had suffered a miscarriage and lost their son, which she recalled in her Instagram post.
"If you know someone who has struggled with infertility or pregnancy loss, please let them know there IS HOPE ... my little Gracie is proof that the rainbow DOES come after the storm," she wrote.
Article continues below advertisement
The day before, Jamie echoed the same thought, writing, "I hope that by us sharing our #rainbowbabystory it will give hope & inspiration to women who need it this holiday season. #worththewait."
Jamie and Doug Plus One airs Tuesday, Dec. 19 at 9pm ET on Lifetime. What do you think about Jamie's post? Sound off in the comments below.