PHOTOS
Jana Duggar Finally Has Her Own Instagram Account!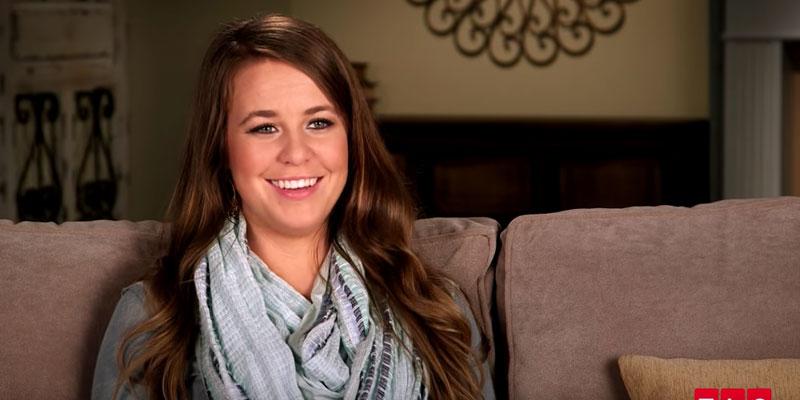 Jana Duggar is officially a member of social media! The Counting On star finally has her own Instagram account and shared her first post.
For more Duggar news, listen to our Dishin' on the Duggars podcast below.
Article continues below advertisement
On January 10, Jana, 28, made her Instagram debut with a photo of her sister Jessa's sons, Spurgeon and Henry. In the adorable post, Spurgeon, 3, has his arm over his brother's chair as little Henry, 1, looks at an iPhone. "Best buddies!" Jana captioned the pic.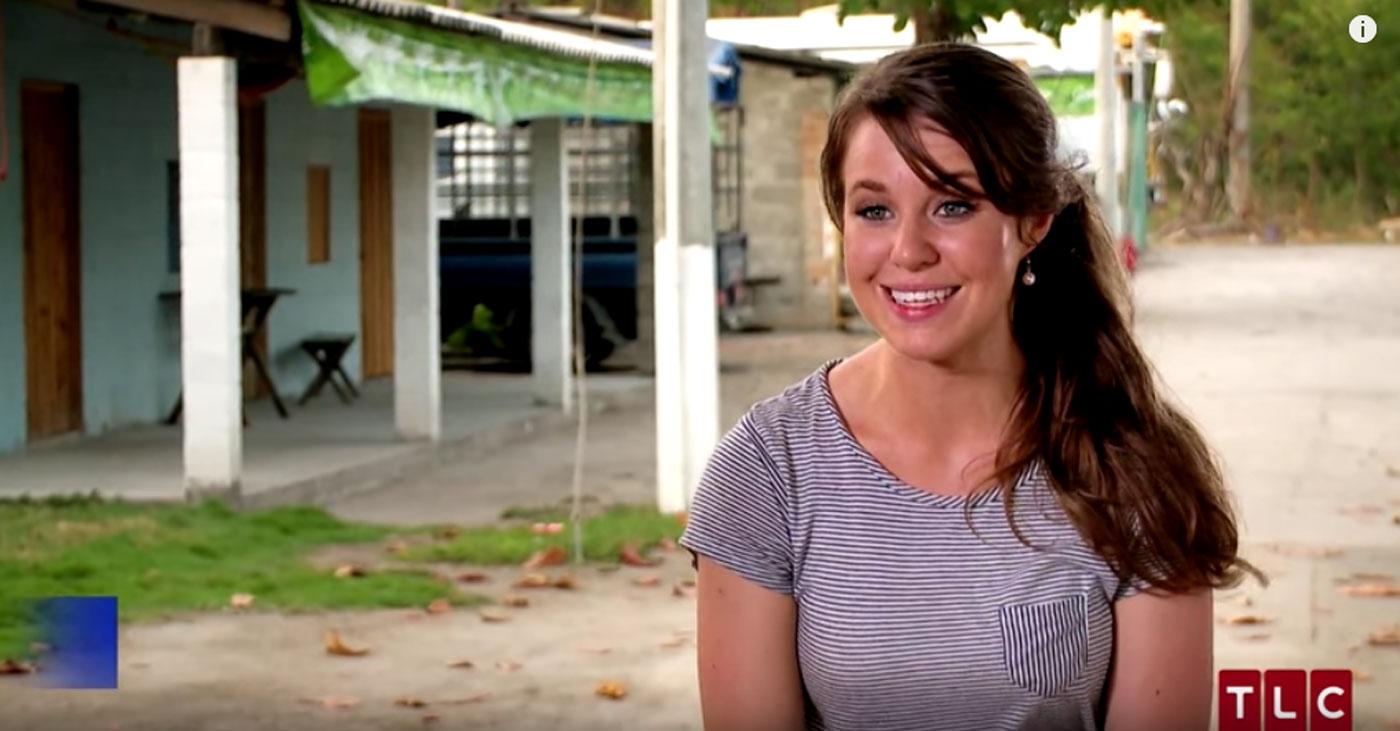 Fans were so excited to see Jana on Insta. "Welcome to IG! Would love to see your gardening and interior design tips," one fan wrote. "So excited that you are on Instagram, Jana!!" wrote another.
Article continues below advertisement
Fans were quick to speculate why Jana got her own account after years of sharing an account with her family. "Does this mean she's courting?" one fan asked. Jana's sister Joy-Anna didn't get an account until she began courting her now-husband Austin Forysth.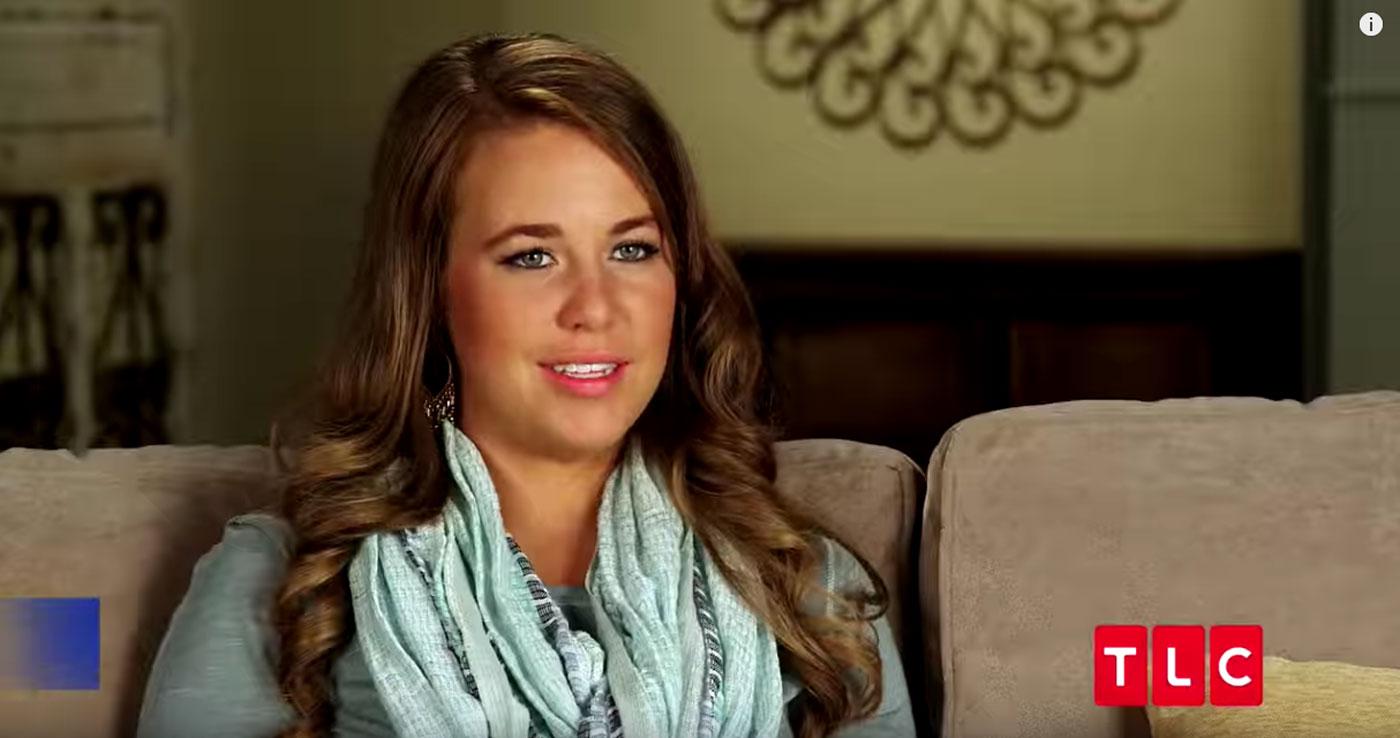 Although the account has only existed for a few hours, Jana already has over 50,000 followers. In her profile description, she wrote, "This I declare about the LORD: He alone is my refuge, my place of safety; He is my God, and I trust Him. – Psalm 91:2."
Article continues below advertisement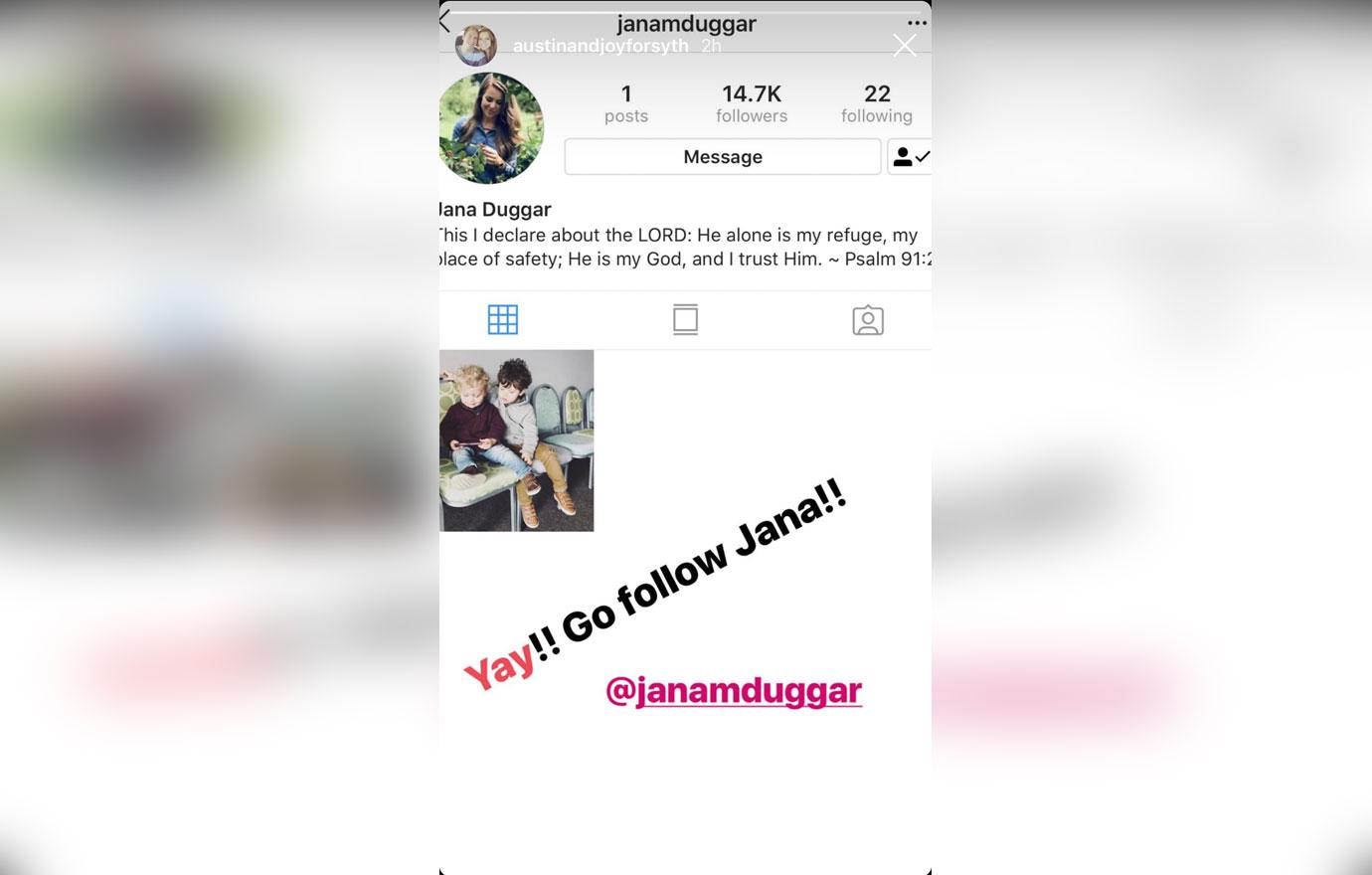 Jana's sister Joy-Anna was quick to show her sister support. She took a screenshot of the account and shared it on her Instagram story, writing, "Yay!! Go follow Jana!!"
What do you think of Jana finally getting her own Instagram account? Sound off in the comments below!