PHOTOS
Brittany Aldean Shows Off Her Naked Baby Bump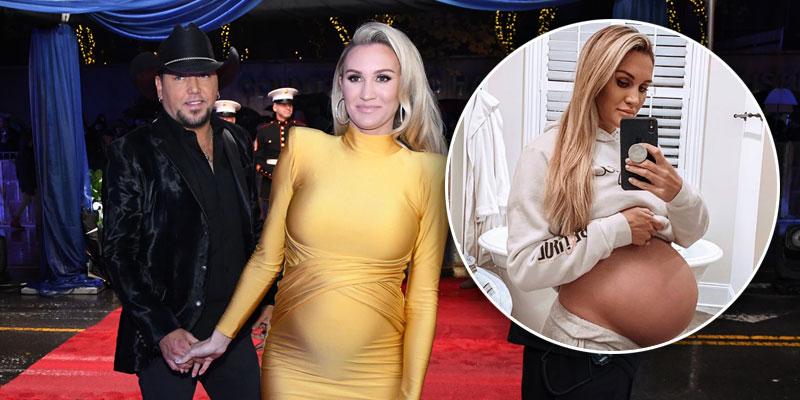 Jason Aldean's wife, Brittany Aldean, showed off a new picture of her bare baby bump on Instagram on January 21. The couple is nearing their February due date!
Article continues below advertisement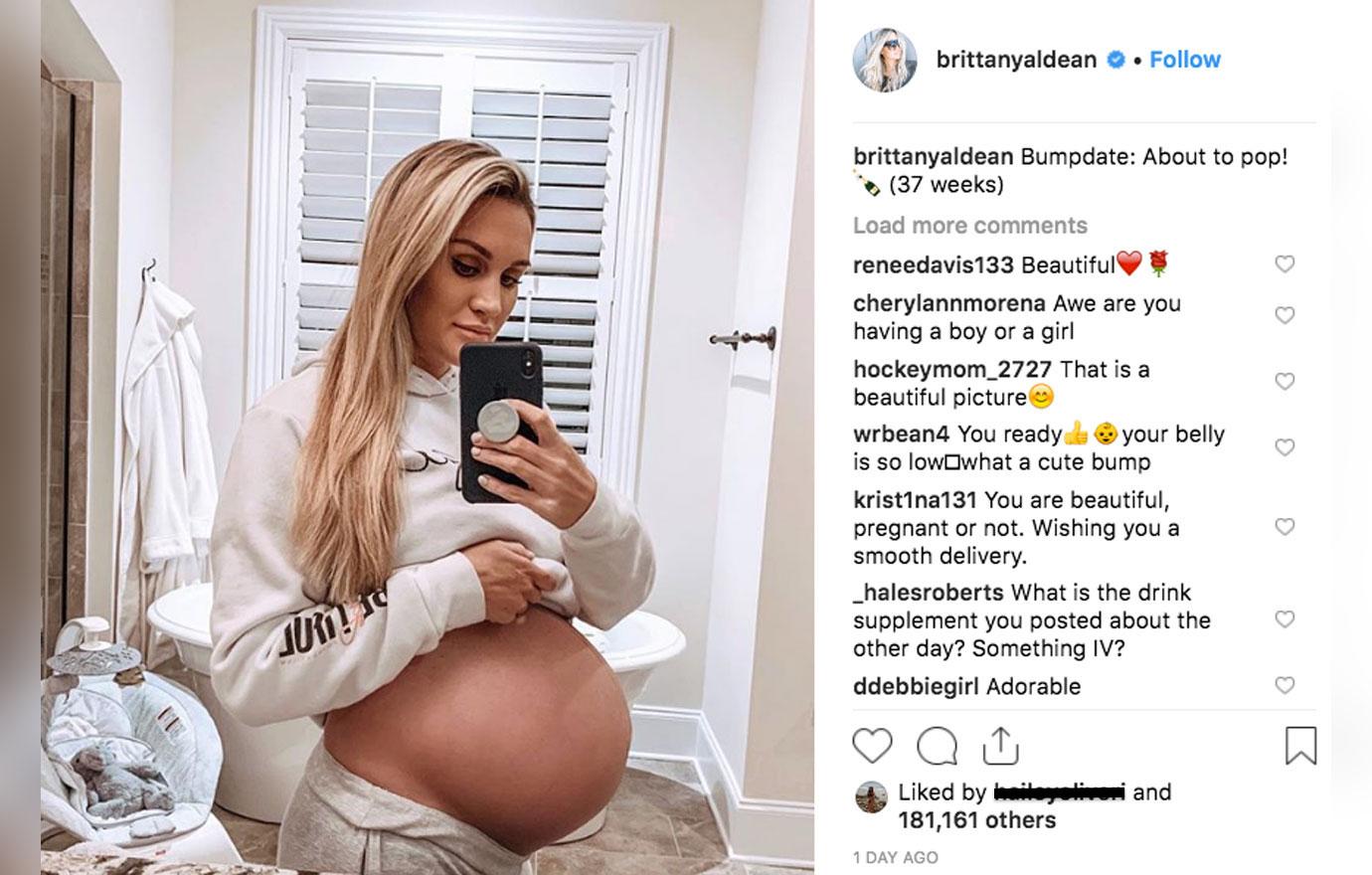 Brittany, 30, shared a photo wearing sweatshirt and sweatpants. She pulled up the hoodie to show off her exposed baby bump!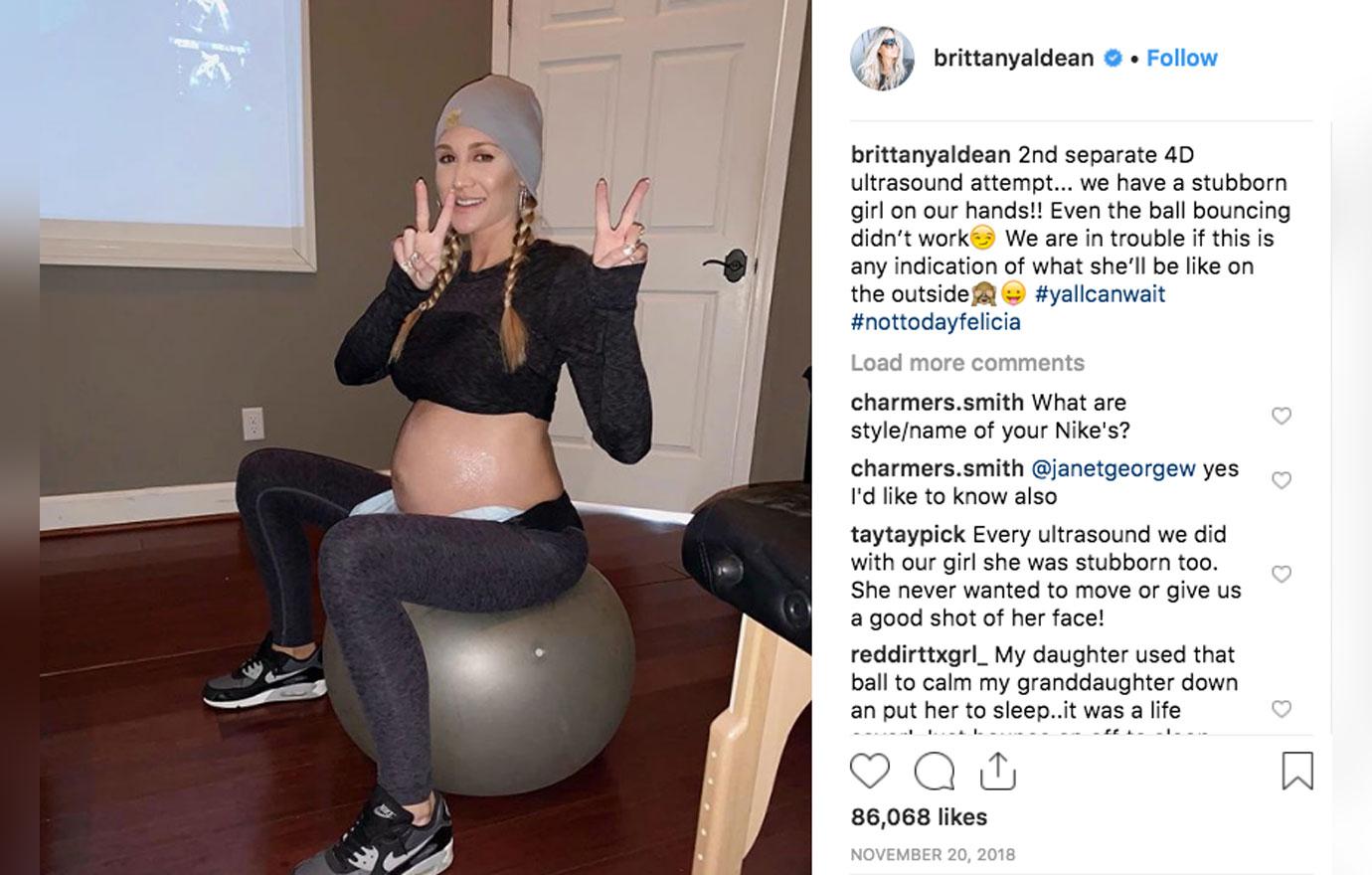 She captioned the photo, "Bumpdate: About to pop!"
Article continues below advertisement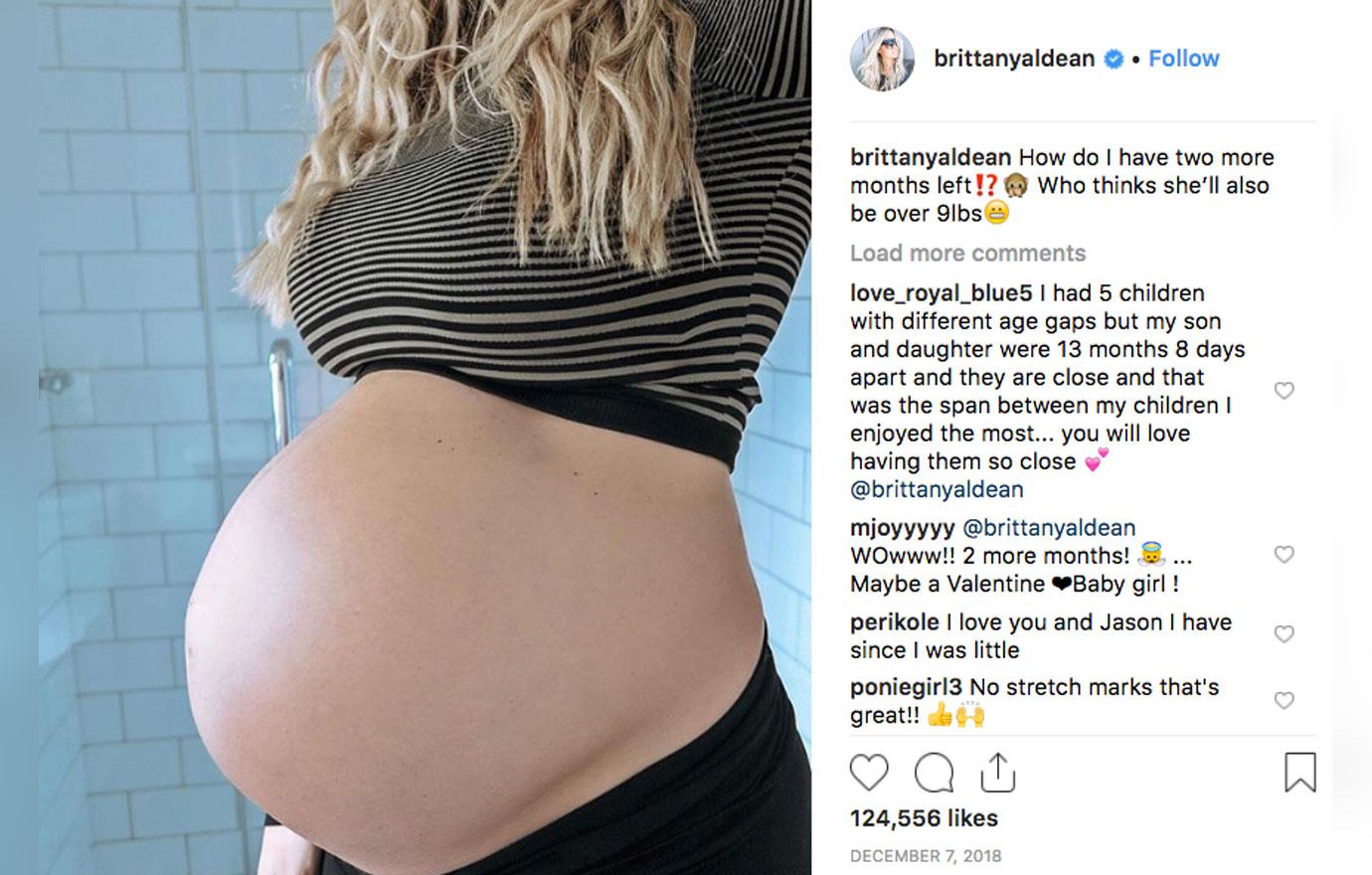 The former American Idol contestant also shared that she is "37 weeks" along in the pregnancy. In her last bare baby bump photo on December 7 of 2018, she admitted that she thinks her daughter will, "also be over 9lbs?."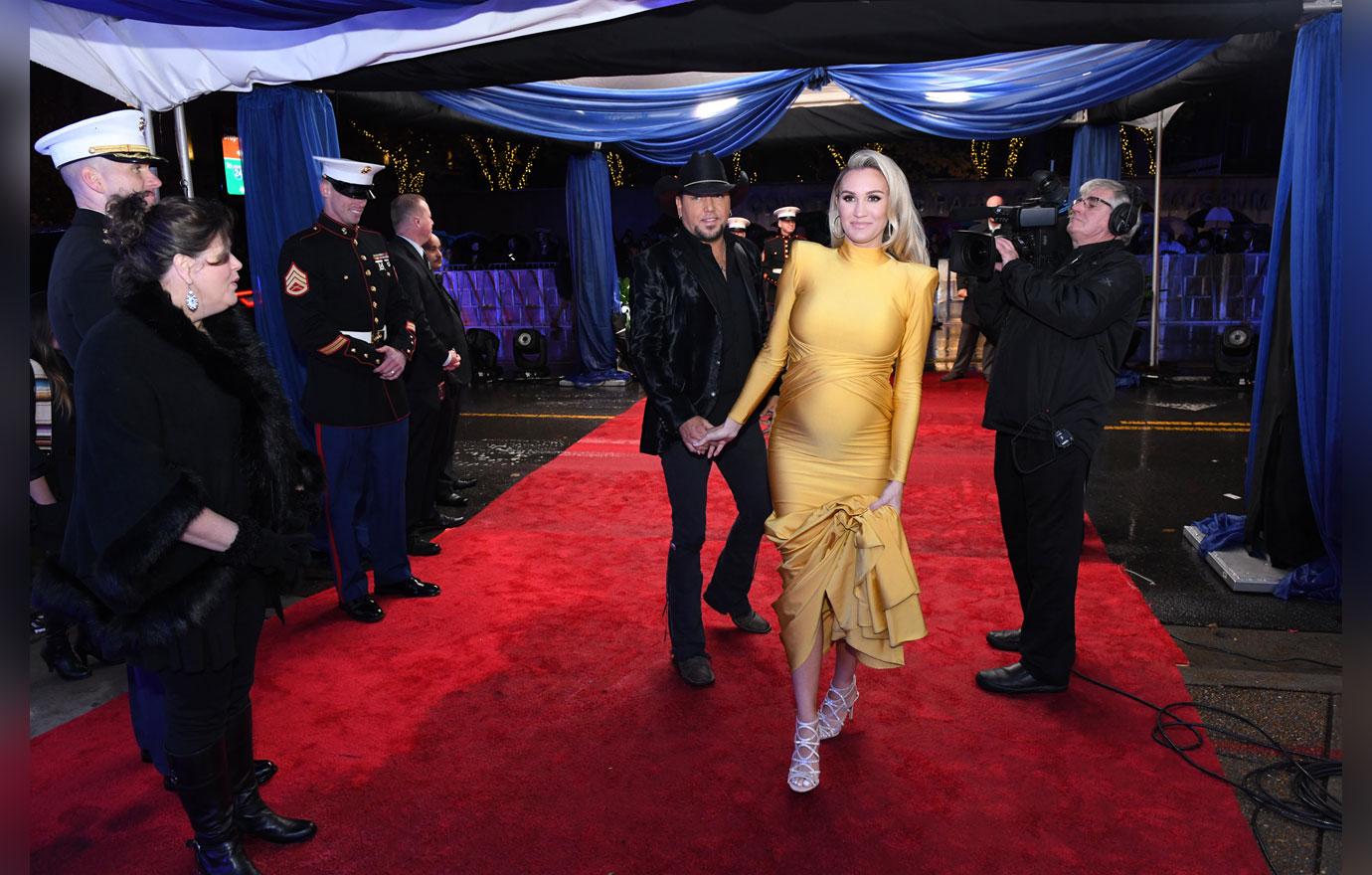 Although she's been happy to share "bumpdates," Brittany skipped out on an official maternal photoshoot for baby number two. She told her followers on January 19, "I didn't do one with this pregnancy and now I'm WAY past the 'cute' point."
Article continues below advertisement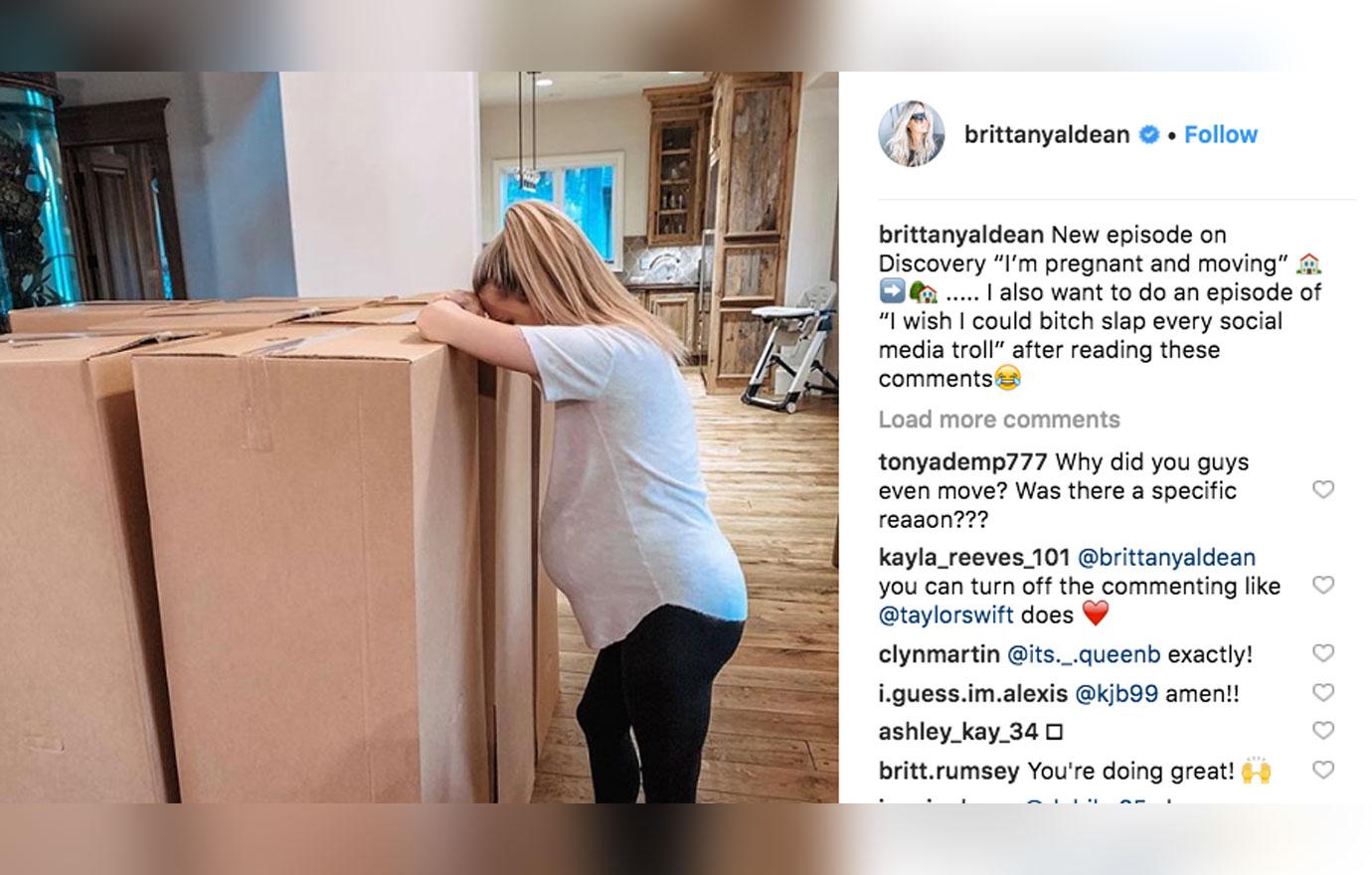 The country star and his wife have also been busy with a big move and battling trolls as she approaches her due date. Brittany recently admitted she wanted to, "b***h slap every social media troll" because of the comments accusing her of being a homewrecker.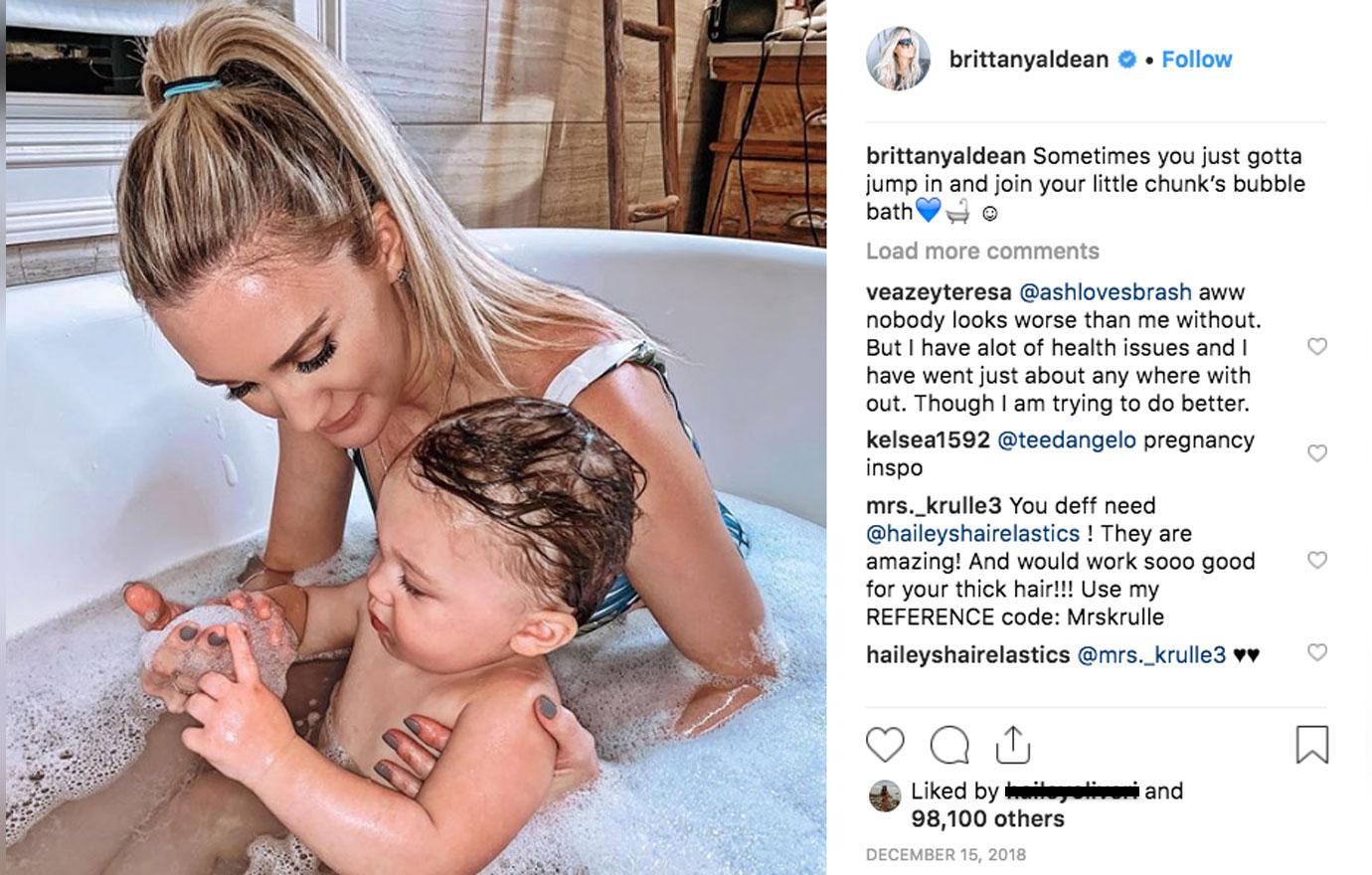 What do you think about Brittany's latest baby bump picture? Let us know in the comments below!