PHOTOS
'Bonus Mama' Brittany Aldean Gets An Early Birthday Gift From Her Stepdaughter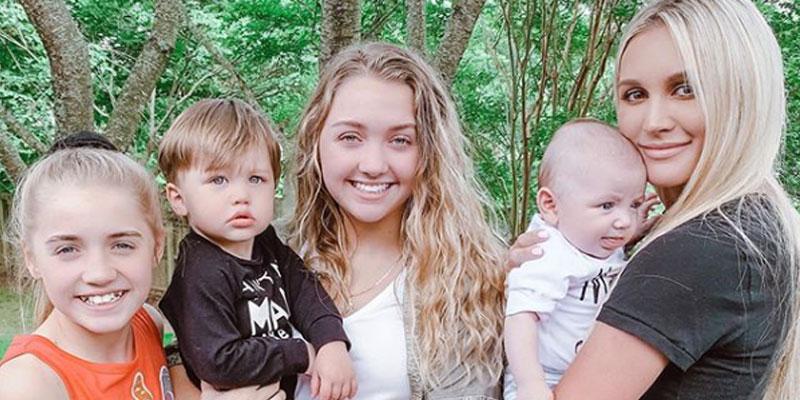 Brittany Aldean is one lucky stepmother! Jason's wife took to instagram on June 8 and revealed that her stepdaughter Kendyl made her a special early birthday gift because they wouldn't be together for her big day.
Article continues below advertisement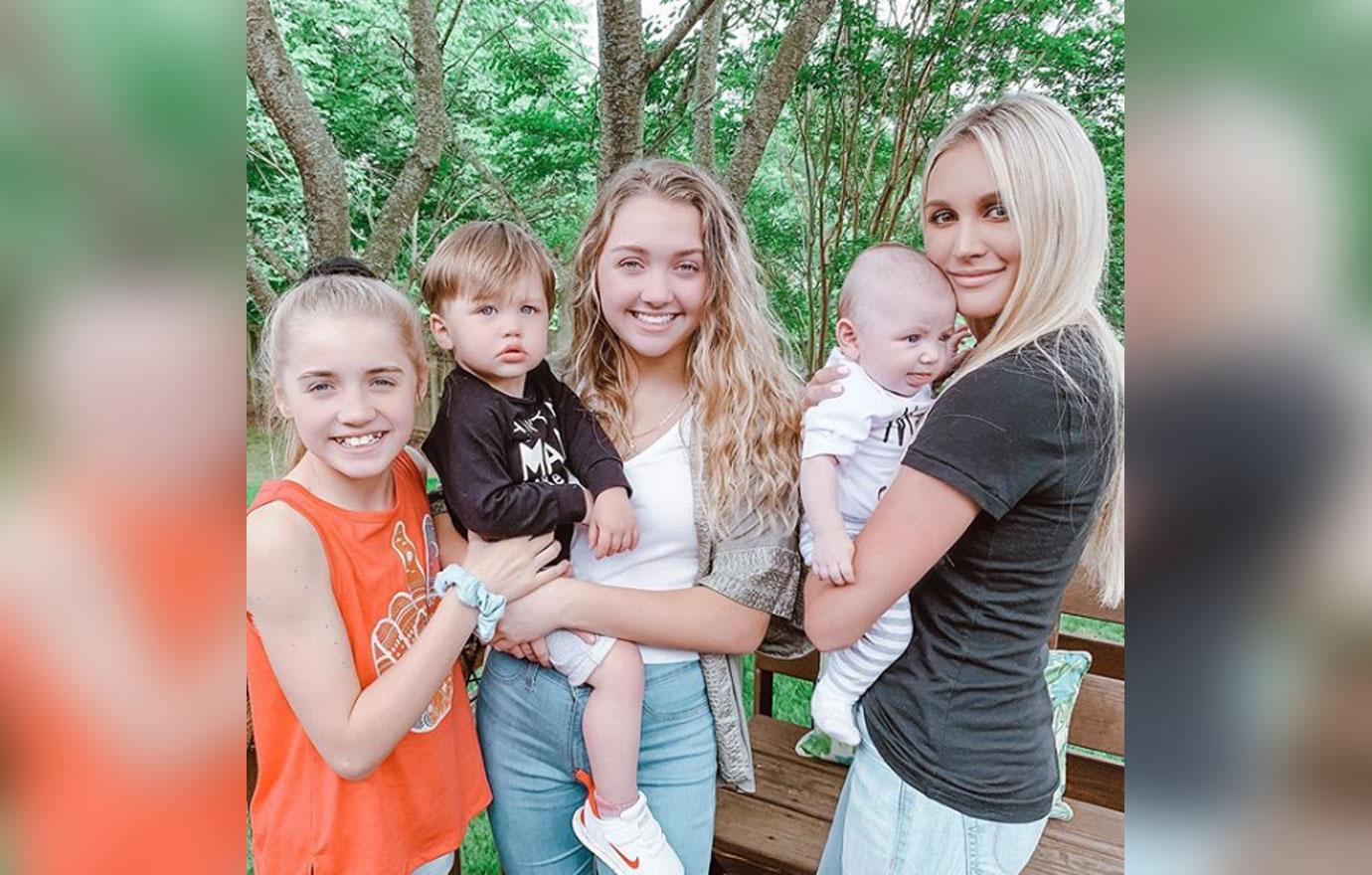 Brittany, 30, isn't turning 31 until June 19, but her stepdaughter pulled out all the stops for her birthday ahead of time.
Article continues below advertisement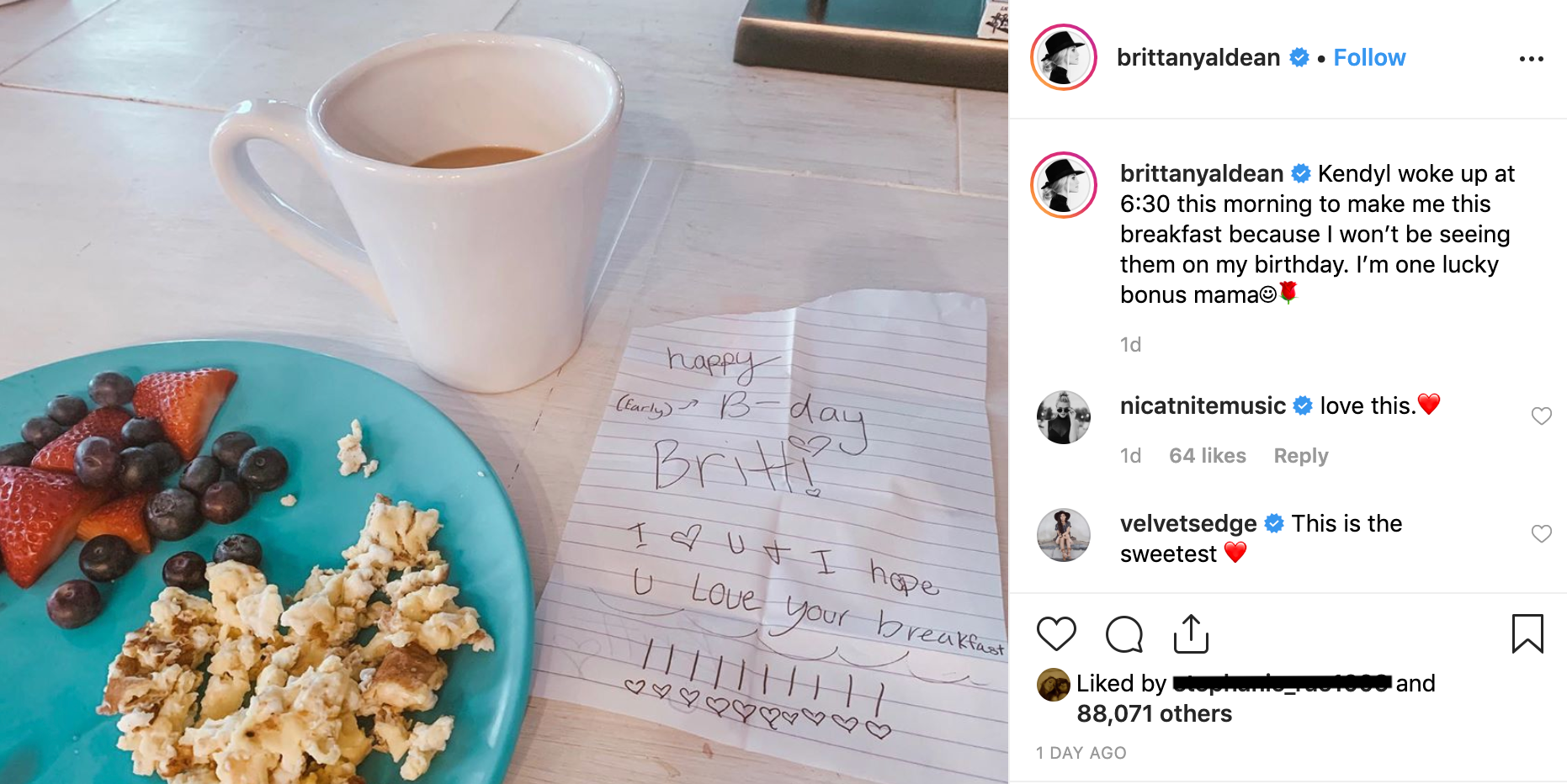 The online boutique owner shared a photo on Instagram of scrambled eggs, mixed berries, and a coffee prepared by Kendyl, 11. She captioned the sweet gesture, "Kendyl woke up at 6:30 this morning to make me this breakfast because I won't be seeing them on my birthday."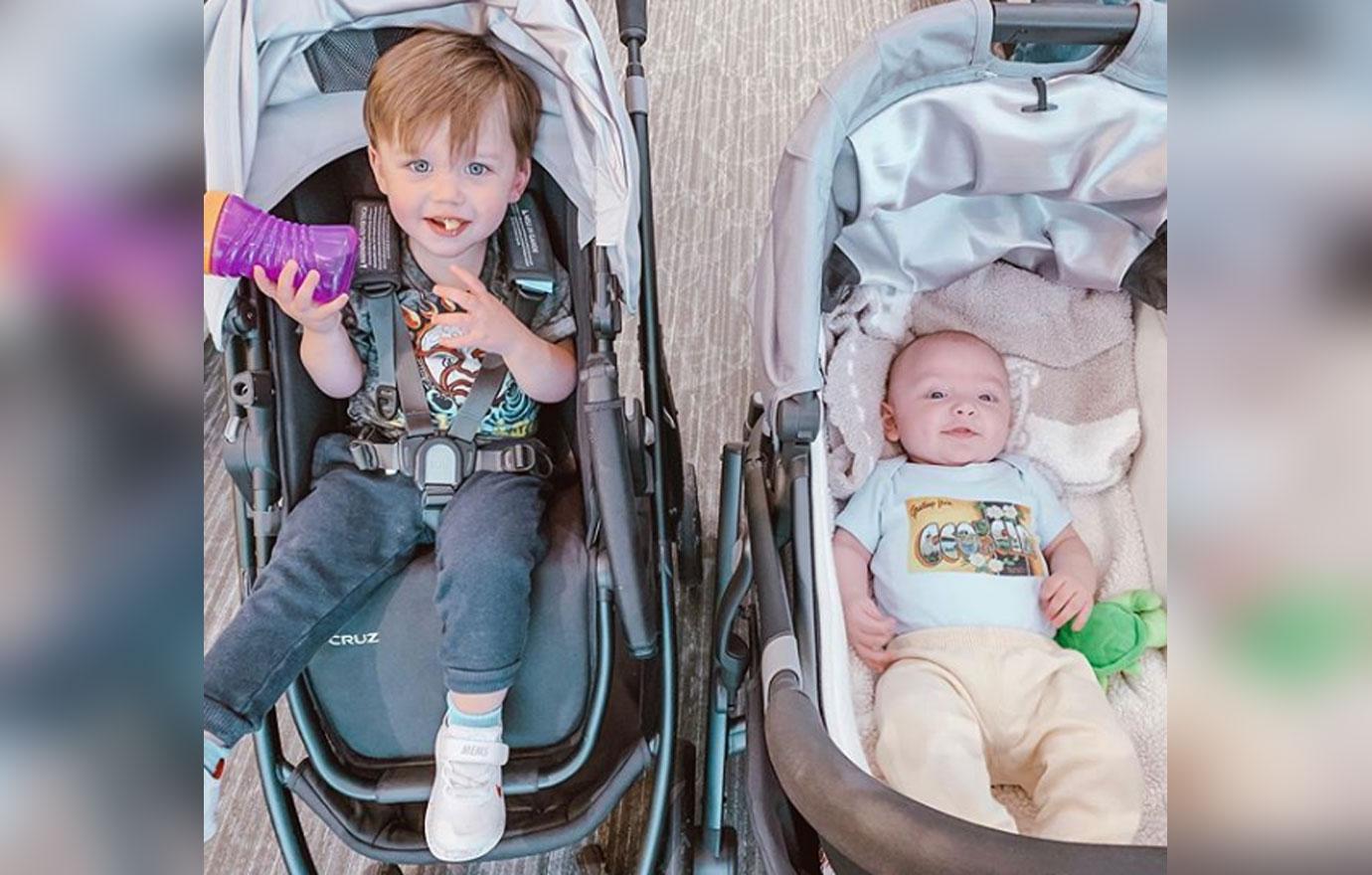 She added, "I'm one lucky bonus mama?." The country crooner's wife is also a mom to son, Memphis, and daughter, Navy Rome.
Article continues below advertisement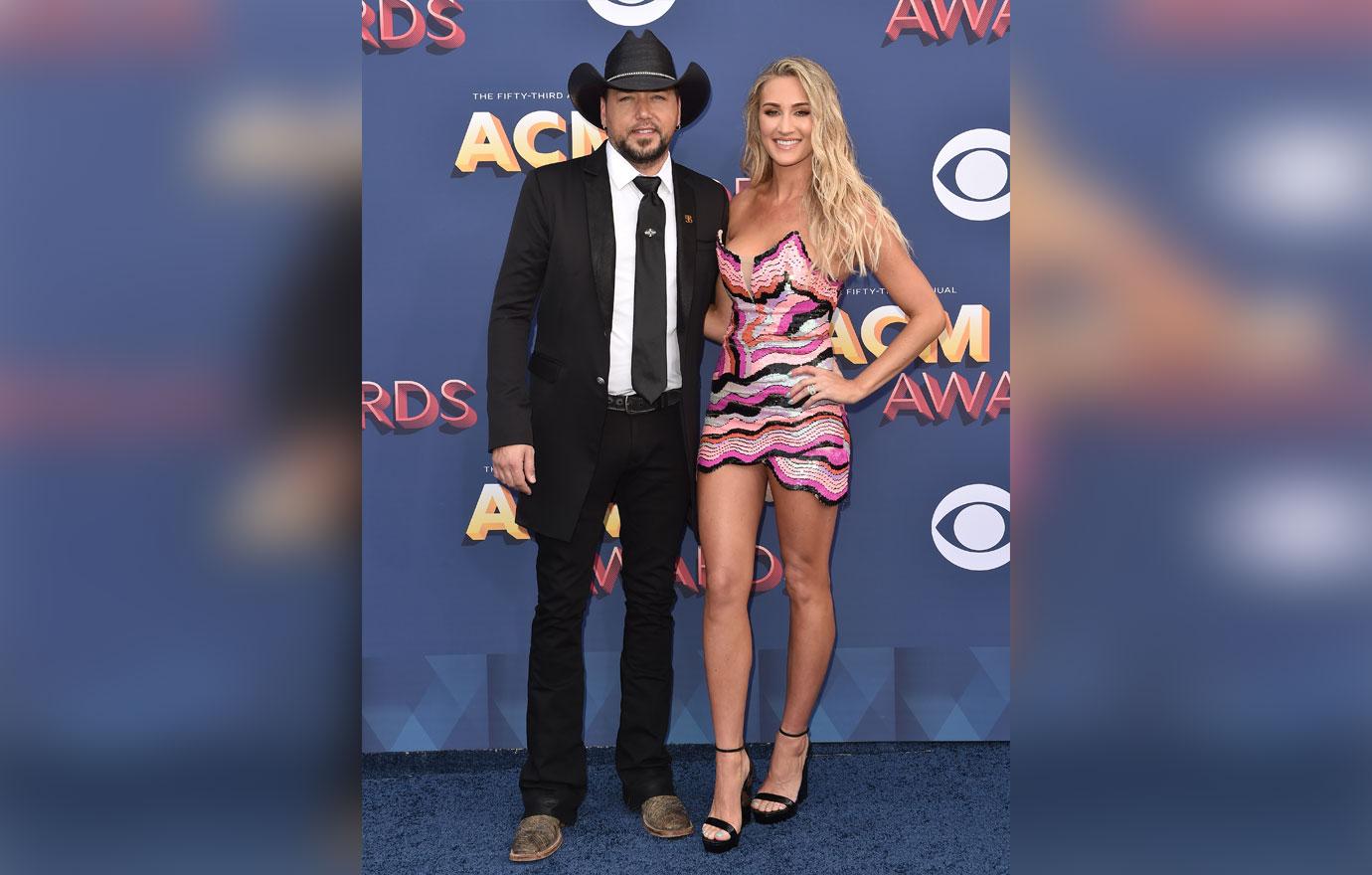 Jason's daughter Kendyl, from his previous marriage to Jessica Ussery, penned a handwritten note to Brittany that said, "Happy (early) b-day Britt! I love you and I hope you love your breakfast!"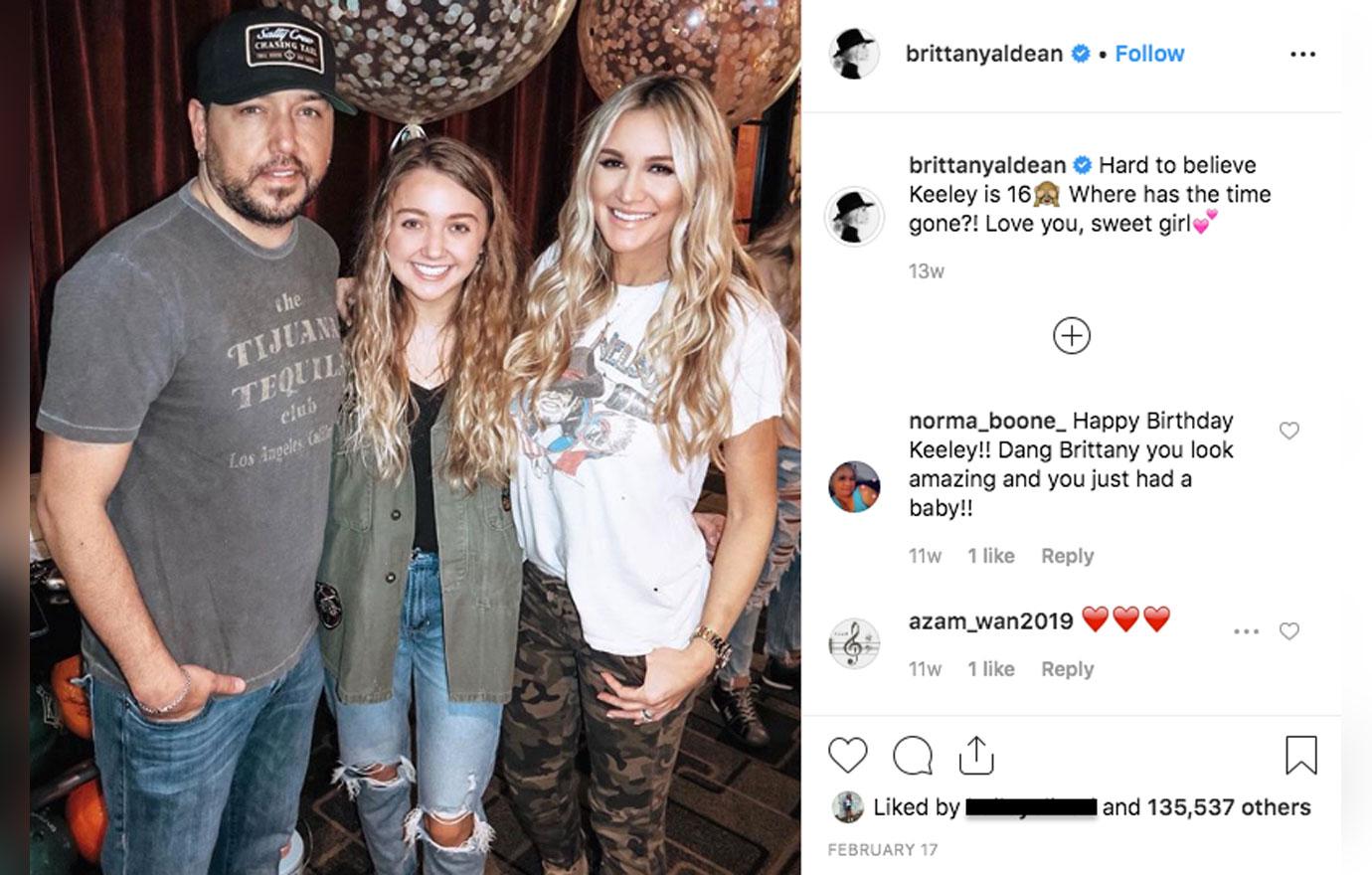 Brittany previously opened up about being a stepmother during in a Q&A on Instagram. She admitted, "It's tough but you have the opportunity to REALLY impact their lives. ROCK IT and be a strong foundation for them!"
Article continues below advertisement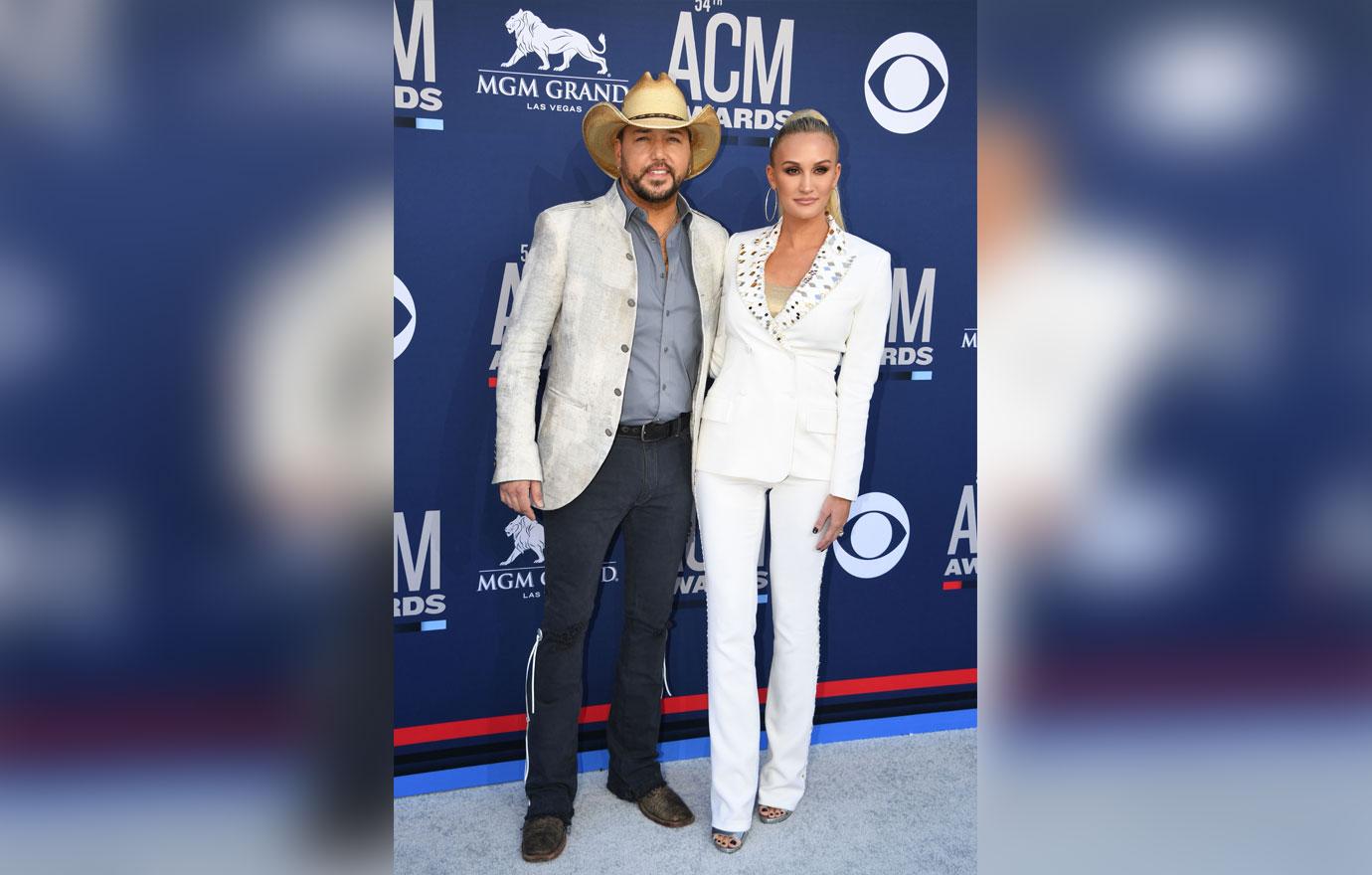 While she doesn't live with her stepdaughters Kendyl and Keeley, Brittany also revealed she and Jason "get the girls every other week and a lot during summers."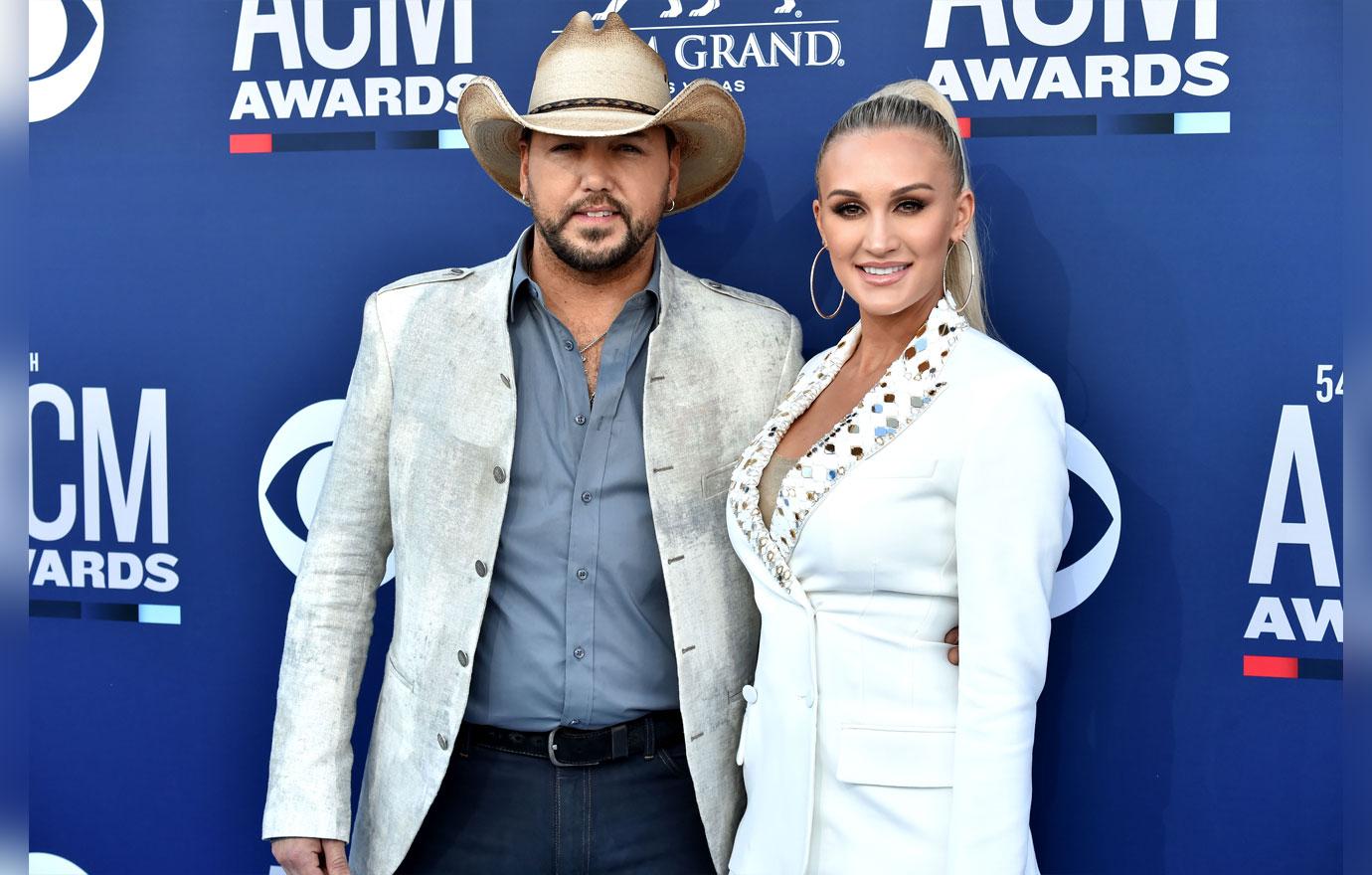 What do you think about Brittany's early birthday gift? Let us know in the comments below!