PHOTOS
Javi Marroquin Blames Kailyn Lowry For Split: 'I Was Never Made A Priority'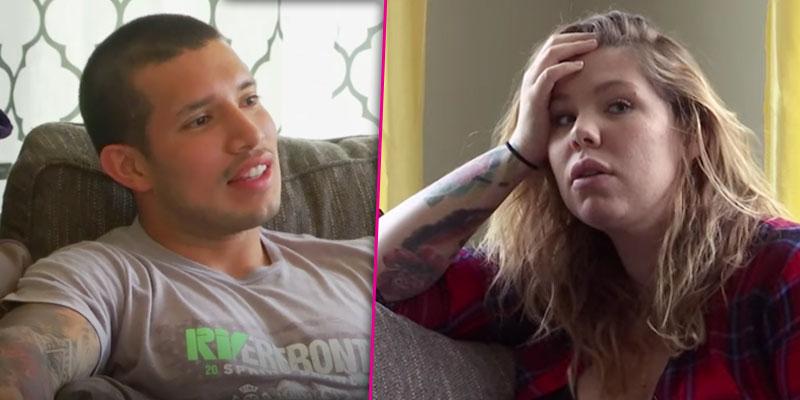 Article continues below advertisement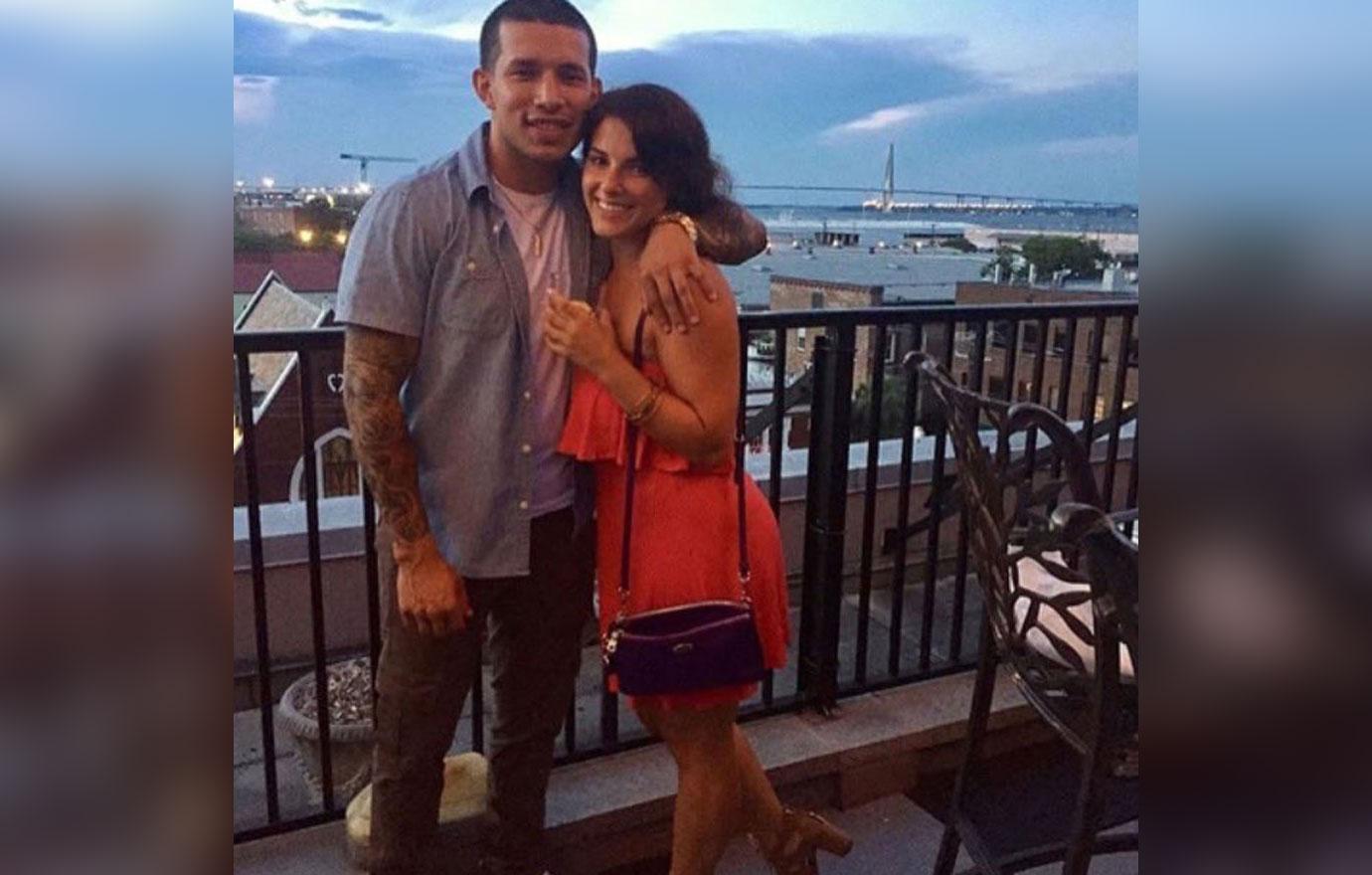 "Yes, Kail and I tried to get back together. We would see each other a lot at the kids' extracurricular activities, so we would talk about it," he told RadarOnline.com. But Javi said Kail couldn't give him "the love and affection" he needs, so he ended up going back to Lauren.
Article continues below advertisement
"Kail was blindsided, which is my fault," Javi admitted. "I kind of continued to do my own thing and didn't wait for her to show me assurance. I definitely could've done things differently."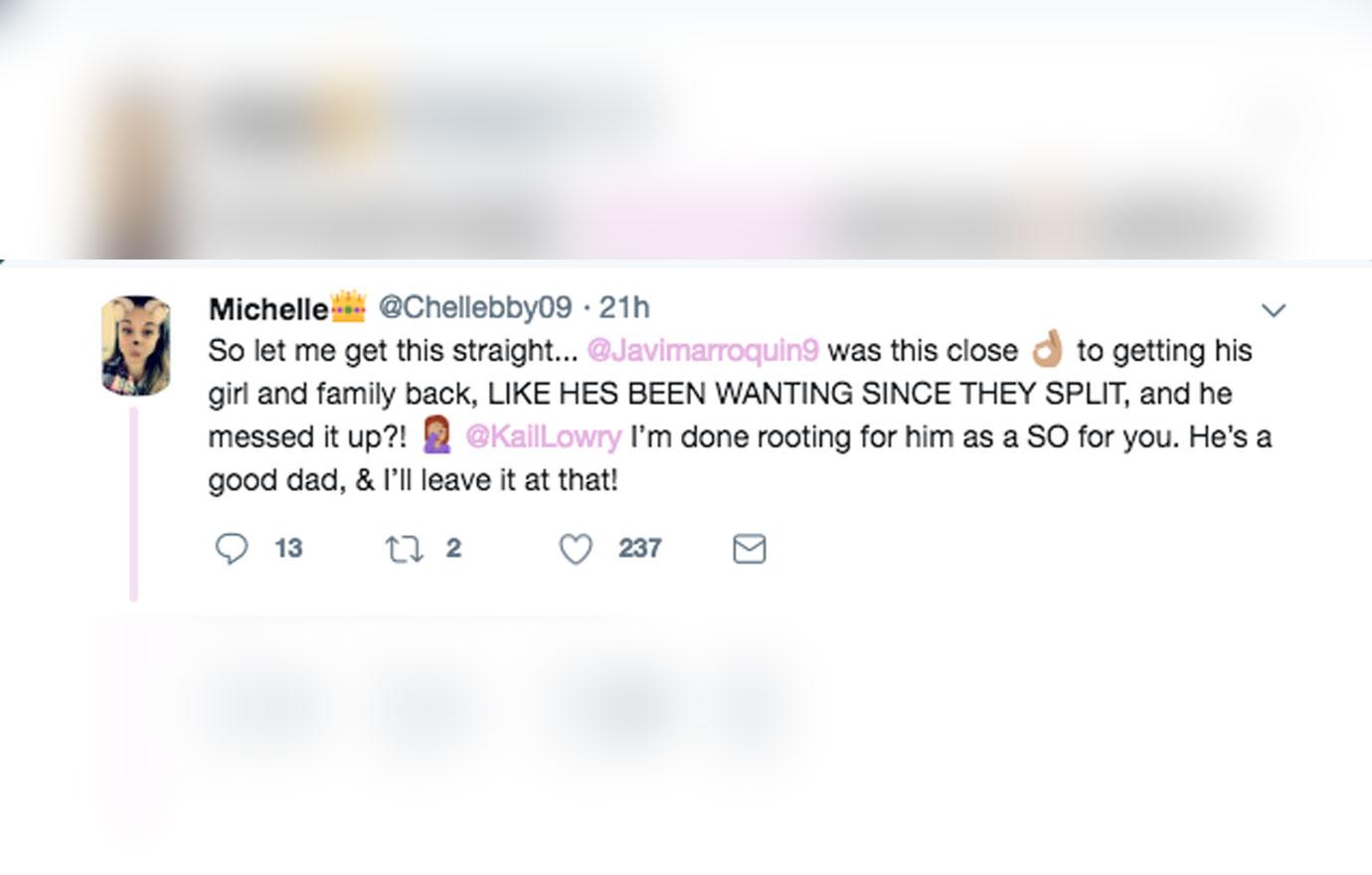 However, when a fan shaded Javi for his decisions on Twitter, and Kail chimed in, Javi wasn't so apologetic. "So let me get this straight… @Javimarroquin9 was this close to getting his girl and family back, LIKE HES BEEN WANTING SINCE THEY SPLIT, and he messed it up?" a fan tweeted. "@KailLowry I'm done rooting for him as a SO for you. He's a good dad, & I'll leave it at that!"
Article continues below advertisement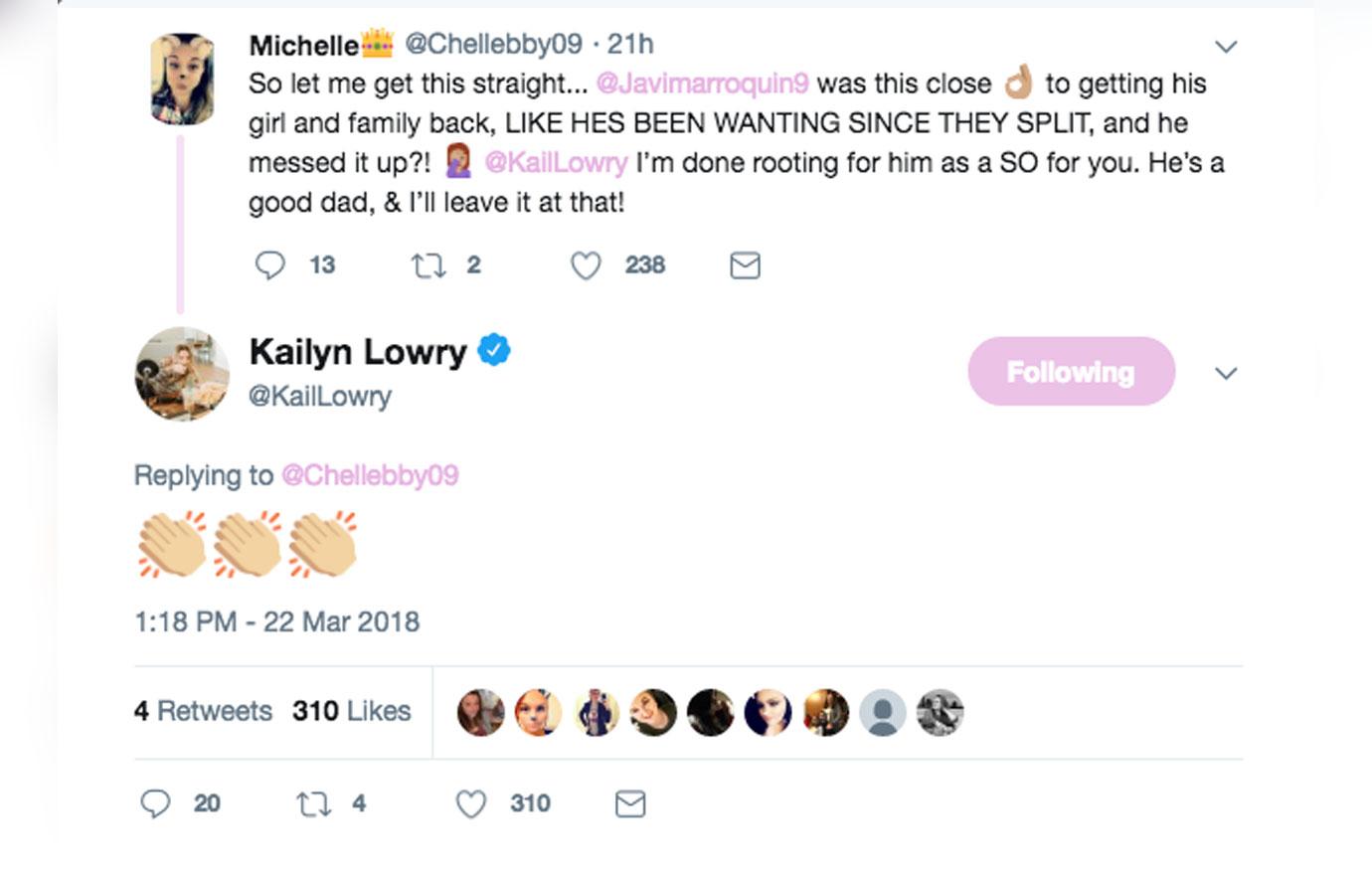 Kail responded to the tweet with three applauding hands emojis. Javi noticed the exchange and replied, "I was never made a priority. Period." Javi has since deleted his reply.
As Kail and Javi's saga continues, fans are taking sides. "I've got love for Javi but it seems he is very insecure of himself and co-dependent. He should be single and learn to love himself and really clarify what it is he wants before he hurts everyone in his path," one fan wrote.
Article continues below advertisement
Other fans sided with Javi. "Are you all forgetting how Kail treats her men tho? Love her, but noooo," tweeted a follower.
Who do you think is really responsible for Kail and Javi not being able to get back together? Whose side are you on? Sound off in the comments below!