PHOTOS
Javi Marroquin BLASTS Anonymous Thief — Did Kailyn Lowry Steal From Him?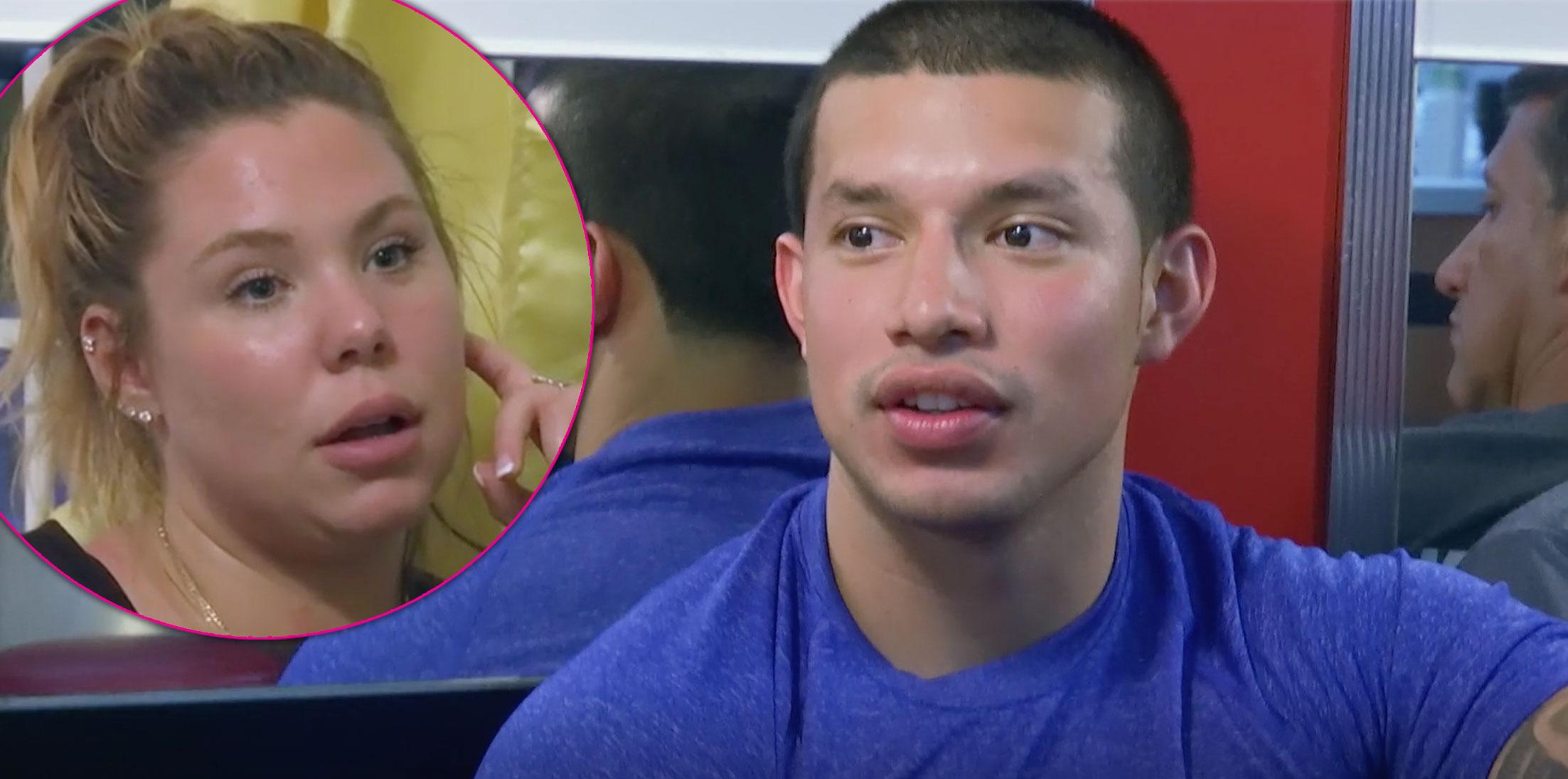 Javi Marroquin is not happy! The Teen Mom 2 star took to Twitter, Instagram, and even Snapchat to reveal that someone had stolen one of four Disney passes from his home. In the midst of blasting the anonymous thief, Javi hinted that the mystery robber could be his ex-wife, Kailyn Lowry. Click through to see Javi's social media tirade.
Article continues below advertisement
"Don't come into my house stealing something as if I won't find out. I know where everything I own is," Javi tweeted, before adding, "Don't go filing a PFA against me now."
As Teen Mom 2 fans know, Kail filed a protection from abuse order against Javi in March when he showed up at her home. The PFA was later dropped.
Article continues below advertisement
Following his Twitter vent, Javi took to Instagram live to further explain the situation: "Someone came in here and stole something from me. I can order a new one, but it's the fact you stole something."
"I had four magic bands. Someone came in my room and now there is three. I know where all my money is at," he continued, again hinting that the thief could be Kail when he added, "Don't go filing a PFA against me when I come over to your house to get it."
Article continues below advertisement
Javi then revealed on Snapchat that the situation had been mysteriously resolved. "So I come home from the gym and look at what's sitting on my garbage pile all of a sudden. It's back, it is what it is. I'll pretend like it never happened," he said.
During this week's episode of Teen Mom 2, Kail was upset with Javi for filing for child support for their son Lincoln, 3. "It's because he wants to be spiteful and he wants the money. It's a slap in the face!" Kail said.
Do you think Kail took Javi's Disney pass? Sound off in the comments below.