PHOTOS
Javi Marroquin Fires Back At Ex-Girlfriend Briana DeJesus' Harassment Claims!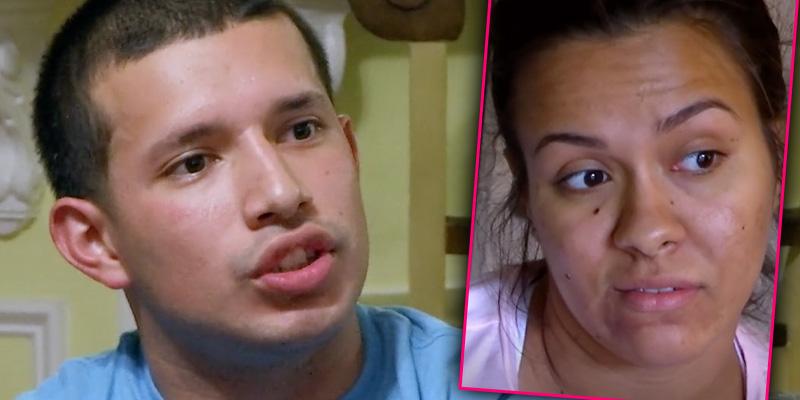 Briana DeJesus accused her co-star and now ex-boyfriend, Javi Marroquin, of harassing her and he isn't letting it slide. The Teen Mom 2 dad took to Twitter to fire back at his ex-girlfriend's claims.
Article continues below advertisement
"Javi needs to stop being bitter about the break up and about Devoin and about Dre," Briana said to Blasting News. "He texted me about why I got a teddy bear and why I got my nails done and why Devoin is living with me now. He needs to stop harassing me and go worry about the relationship between Kailyn Lowry and him. I don't want nothing to do with Javi. I am completely over it and ready to move the f**k on. If he continues to harass me I will leak all texts and info.
Article continues below advertisement
Briana shared a screen grab of a text message conversation with Javi fighting over money.
In now deleted tweets he wrote, "I have full conversations but we don't have to go there. Y'all know what's going. I don't need to belittle or disrespect anyone Just not in me anymore. I made that mistake once. I've lived and learned."
Article continues below advertisement
He also added, "Stay silent. The real ones around you know what's good. That's all that matters. Those that make noise want attention. That's how I live my life now."
Javi and Briana started dating in October 2017 after months of nonstop flirting via social media. In January 2017, Javi confirmed that he split with his co-star after disagreeing with her plans to have plastic surgery.
Article continues below advertisement
Since her surgery, Briana's ex and first baby daddy, Devoin Austin, has been living with her which resulted in fans assuming the two were back together.
However, Briana claimed that the two are just friends and he is helping with her two daughters while she is recovering.
Article continues below advertisement
Are you team Javi or team Briana? Let us know your thoughts in the comments!