PHOTOS
Protective Husband! WATCH Jay Z Act Like Beyonce's Bodyguard As Fans Bombard Her!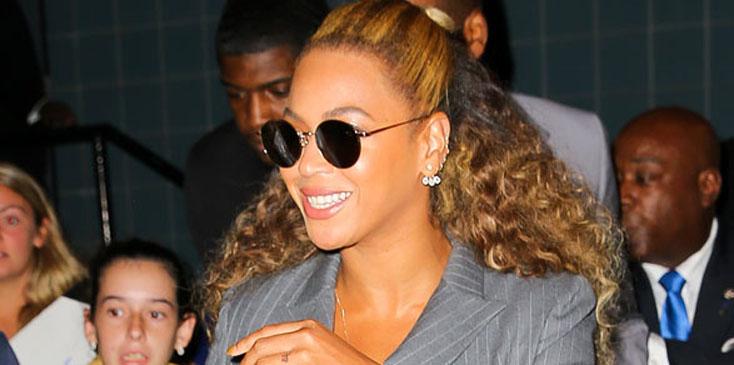 SPL1338834_002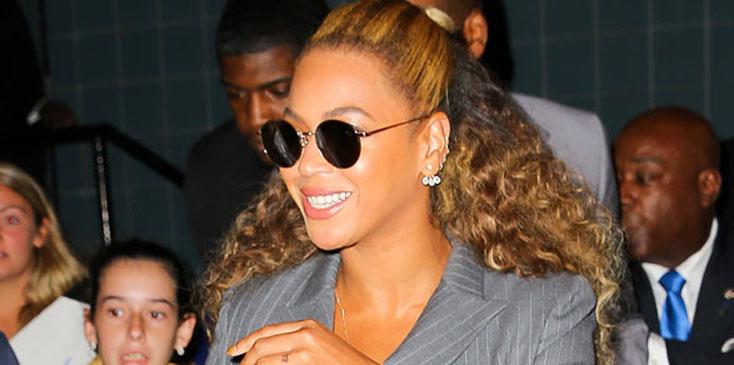 Where's Julius de Boer when you need him? Beyonce's longtime bodyguard was nowhere to be seen as she and Jay Z exited a movie premiere in New York City, but no worries — the entrepreneur took on the protective role quite well!
Article continues below advertisement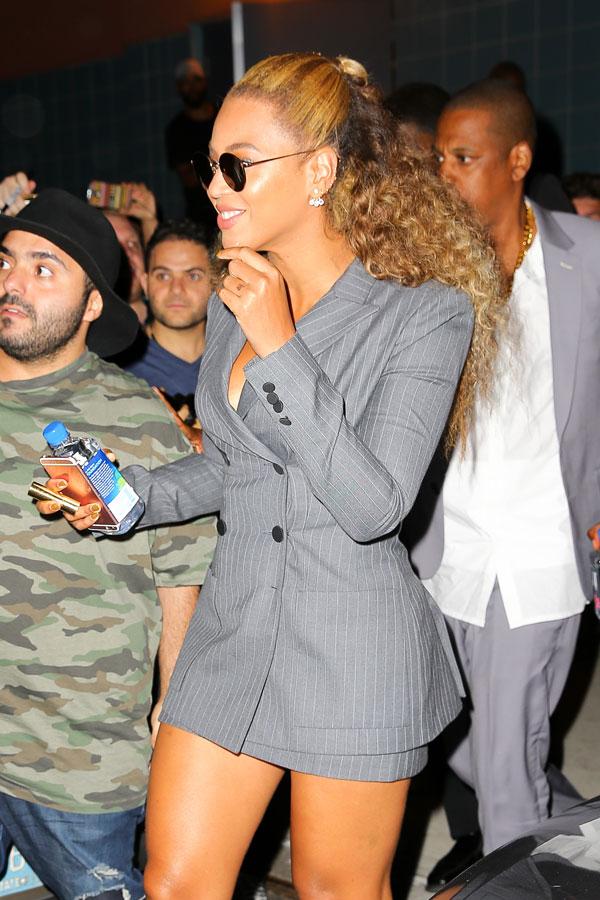 Bey looked phenomenal and fit in a grey blazer and mini-skirt ensemble which she accessorized with Messika My Twin Trio Earrings in White Gold. And she and Jay Z matched as he rocked a grey tuxedo. The two headed to support Usher at his Hands of Stone movie premiere.
spl1338834_004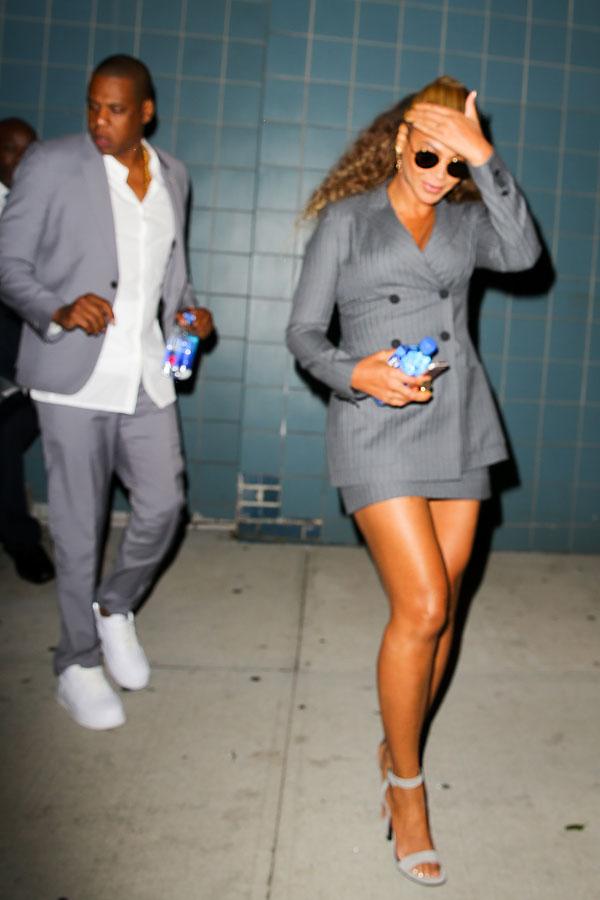 Afterwards, the power couple (mainly Bey) had a lot of trouble exiting without being bombarded!
Article continues below advertisement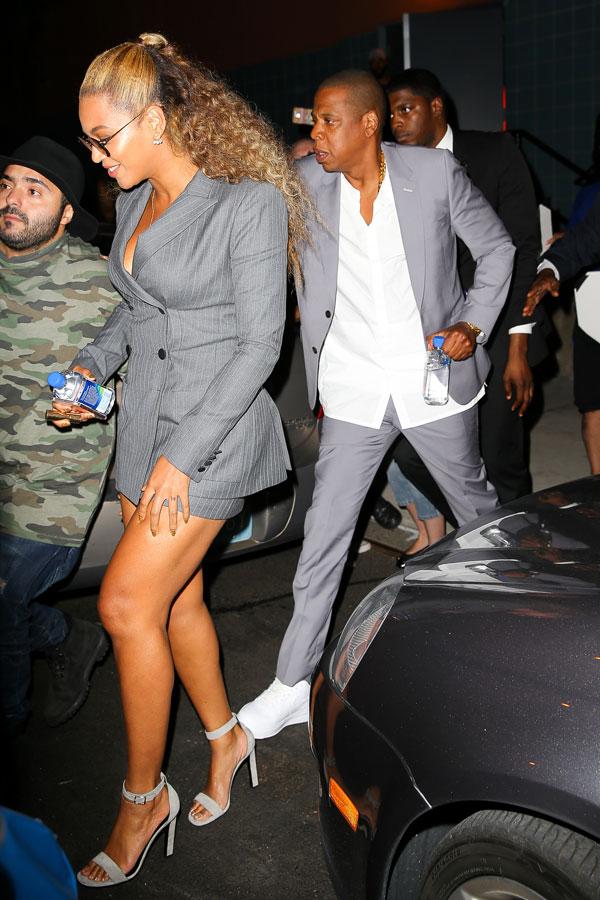 As fans swarmed to take a photo of and with the beauty, Jay stepped in to handle the crazy situation. One particular man in a camouflage shirt was set on getting a selfie with Queen Bey, but her husband tried his best to block him from doing so!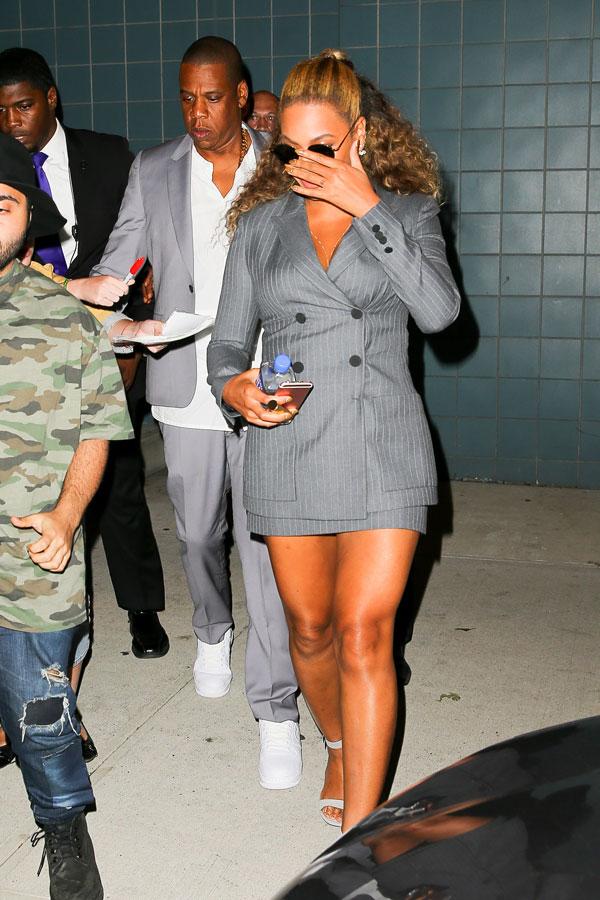 He made sure to keep an eye on her as she walked ahead of him and they heading to their awaiting vehicle. Maybe Bey doesn't need Julius after all!
Article continues below advertisement
Jay Z's surprising act comes amid reports that the two are working hard to maintain their marriage for the sake of Blue Ivy. And they are even considering moving back to the East Coast, according to RadarOnline, as "Beyonce and Jay have said they think that L.A. was toxic to their marriage."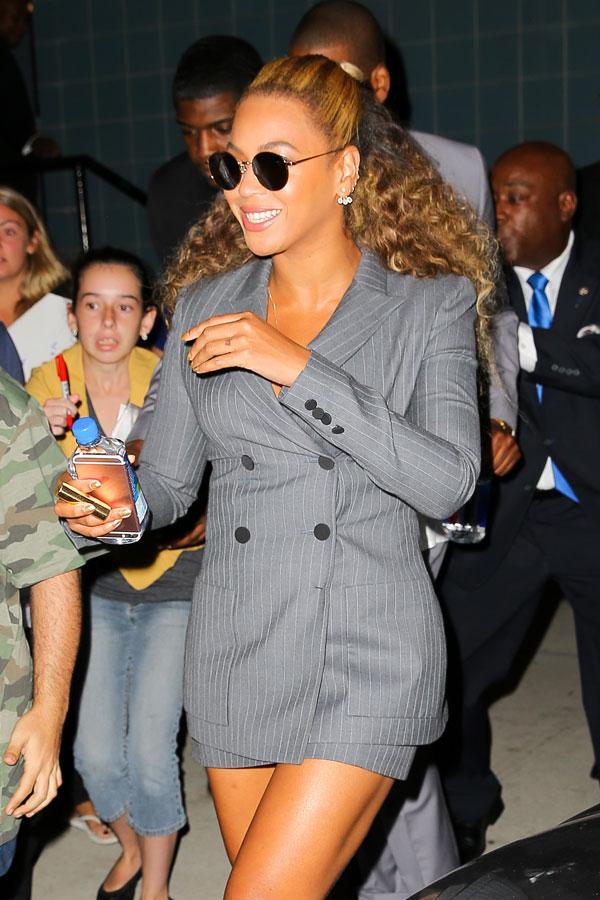 What are your thoughts on Jay Z being so protective? Let us know in the comments section.