PHOTOS
Jeannie Mai & Boyfriend Jeezy Pack On The PDA In Cute Car Karaoke Video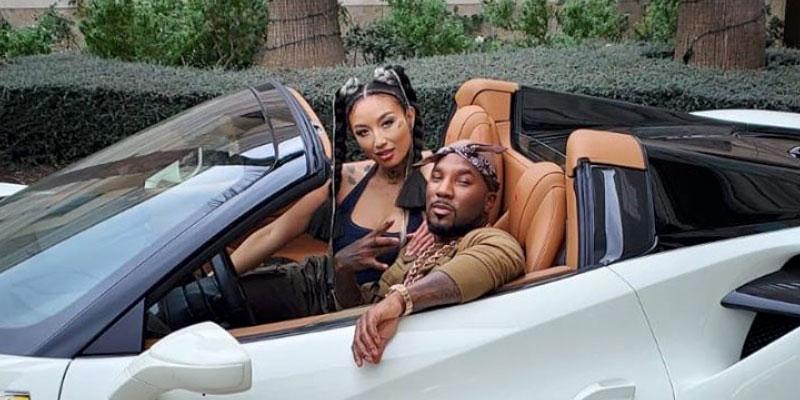 Jeannie Mai and boyfriend Jeezy packed on the PDA as they sang along to Tevin Campbell's hit "Can We Talk" while driving in a convertible. The TV personality shared an adorable Instagram video on Sunday, December 15 of her beau giving her sweet kisses as they belted out the tune.
Article continues below advertisement
Jeannie, 40, wore a newsboy hat to protect her hair from the wind as she sat in the passenger seat of the rapper's car. Jeezy grooved to the music as he drove, and at one point The Real cohost had to remind him to drive safely. "Hey, eyes on the road!" she told him in the clip. "U know da vibezzz," Jeannie captioned the post.
"I love you two together. So dang cute!" one fan wrote in the comments section of Jeannie's post. "Makes me smile from ear to ear. So flipping happy you're so happy," another person added. "I love it! Now get married and have children," a third person jokingly demanded.
Article continues below advertisement
"It was an unforgettable, surreal moment. It was the first time that we obviously spent Thanksgiving together, and to be able to have an intimate dinner with his family ... his family is beautiful. They're all such lovely people and they're fun," Jeannie explained after cohost Loni Love asked about their holiday celebrations.
Article continues below advertisement
On the December 6th episode of The Real, Jeannie revealed that her mother Olivia TuTram Mai has called her out for showing PDA with Jeezy in front of her. "In front of my family Mama Mai is going to be the first to call it out. Sometimes he will give me a look, you know, just a look across the table, just something meant for us. But my mom is the biggest killjoy. She is the one ... 'I see you two want to have the sex right now!' She said that when he was over for dinner, and I was like, 'Shut up!'" Jeannie recalled.
Jeannie admitted that she doesn't see anything wrong with expressing love publicly in a respectful way. "I would never do tongue, but I think it is nice to have a little hand squeeze, a little moment. If you're really having people over, I think you have a little mistletoe somewhere for the couples to have a little moment, right? Have a little photo booth area," she added.
Article continues below advertisement
What do you think of Jeannie and Jeezy's cute Instagram video? Sound off in the comments below!