PHOTOS
Jenelle 'Cannot Control Her Anger!' Inside Evans' Explosive Custody Fight For Kaiser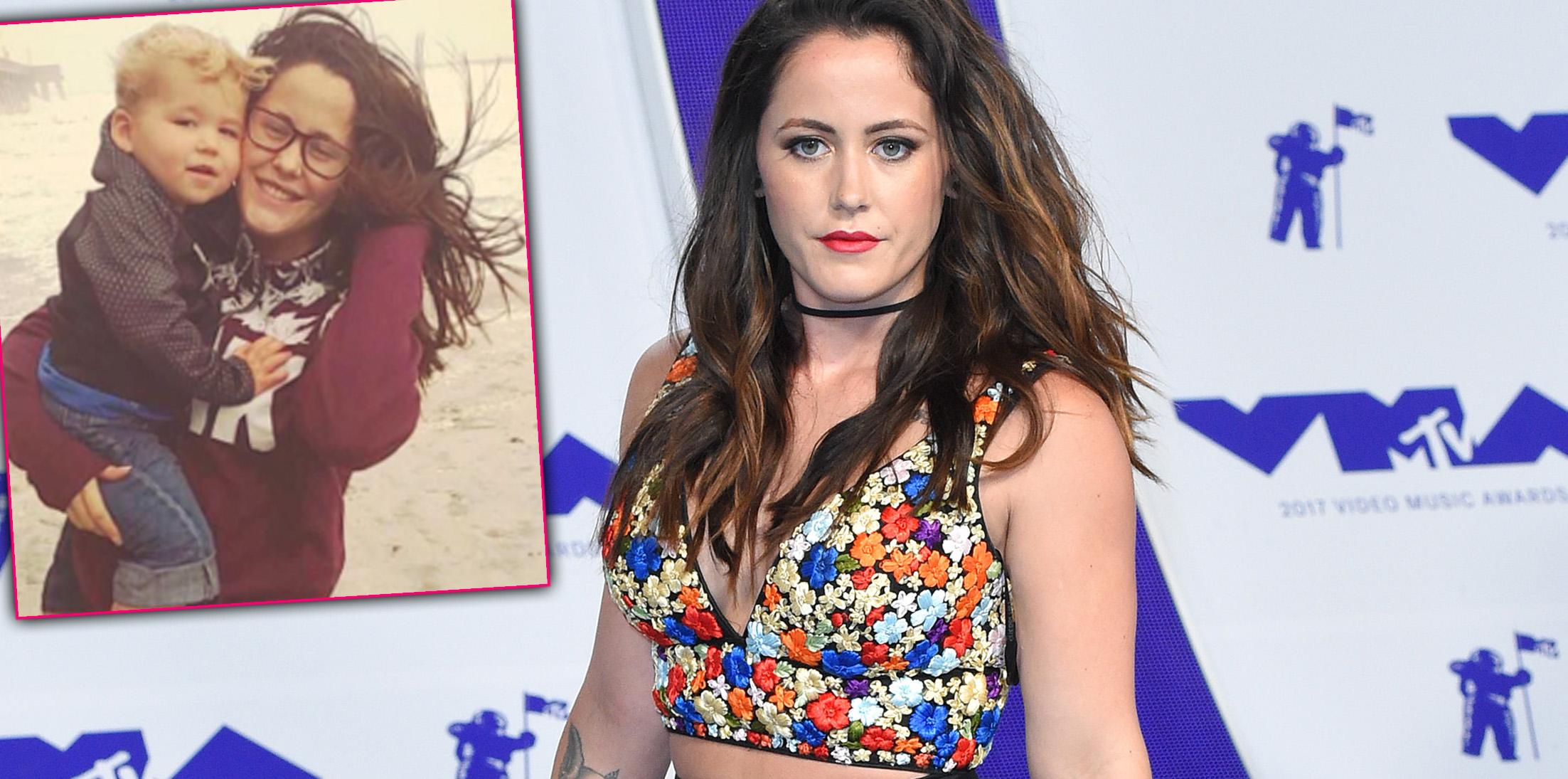 Another custody war for Jenelle Evans! The Teen Mom 2 star's ex, Nathan Griffith's mother, Doris Davidson, filed an emergency request for custody of Kaiser, as previously reported by RadarOnline.com. Due to Jenelle's "mental condition" and "illegal drug use," Doris is demanding for a psychological examination of the mother-of-three.
Article continues below advertisement
"Plaintiff's extreme changes in her mood are often exacerbated by her consumption of marijuana and/or, upon information and belief, with a mixture of prescription medications as mentioned above," the grandmother declared. Nathan's mother pleaded with a judge to order a psychological evaluation of the Teen Mom 2 star, detailing Jenelle's behavior that she believed warranted the examination.
The documents read, "Plaintiff's actions in illegal drug use and screaming and cursing at the proposed Intervenor in the presence of the children, establishes that Plaintiff currently does not have the ability to control her anger and to exercise good judgment as it relates to the minor child. Plaintiff further appears to have no insight into how her actions have been detrimental to the minor child."
Article continues below advertisement
She added, "Based on her actions, Plaintiff's mental condition is in dispute and good cause exists for ordering a psychological evaluation of Plaintiff for the purpose of assisting the court in determining the fitness to have contact with the minor child, and further in determining the appropriate scope and duration of any visitation between Plaintiff and the minor child. A psychological evaluation of Plaintiff would render substantial assistance to the court in proposing findings and recommendations regarding Plaintiff's future interaction with the minor child."
As Radar previously reported, Nathan's mom accused Jenelle of testing positive for marijuana when she was pregnant, also claiming that Ensley tested positive for marijuana when she was born.
Article continues below advertisement
In an exclusive statement to E! News, Jenelle said of the emergency filing, "Our lawyers are talking today. Doris made accusations but I can tell you that Barbara has a lot to do with them… Doris threw her own son under the bus by admitting that he has pending felonies and possibly on drugs. Her emergency filing was against me and Nathan both." Adding, "I can tell you that they are allegations, mostly driven by my mom. Our lawyers are working out a new agreement."
What do you think of Nathan's mother's accusations? Let us know your thoughts in the comments section!