PHOTOS
Jennifer Lopez Returns To The States After Premiering 'Hustlers' At Toronto Film Festival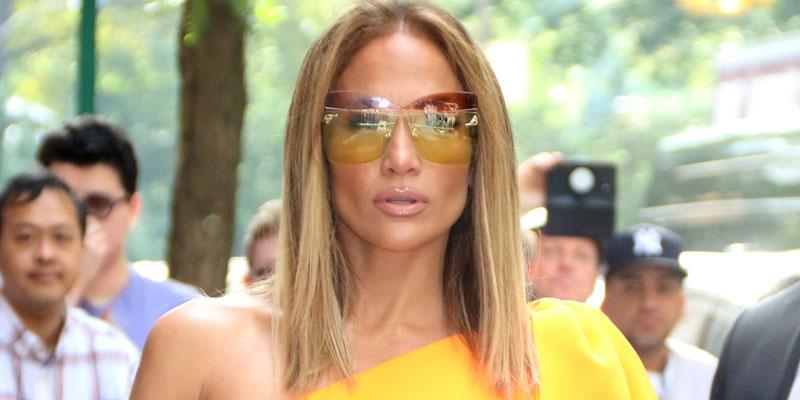 Fresh off of her Hustlers promo tour at the Toronto Film Festival, Jennifer Lopez is back home! The actress is ready to premiere her new stripper flick in the States after screening it in Canada. J.Lo was spotted rocking a sexy orange number in New York on Wednesday, September 11, while on her way to The View taping.
Article continues below advertisement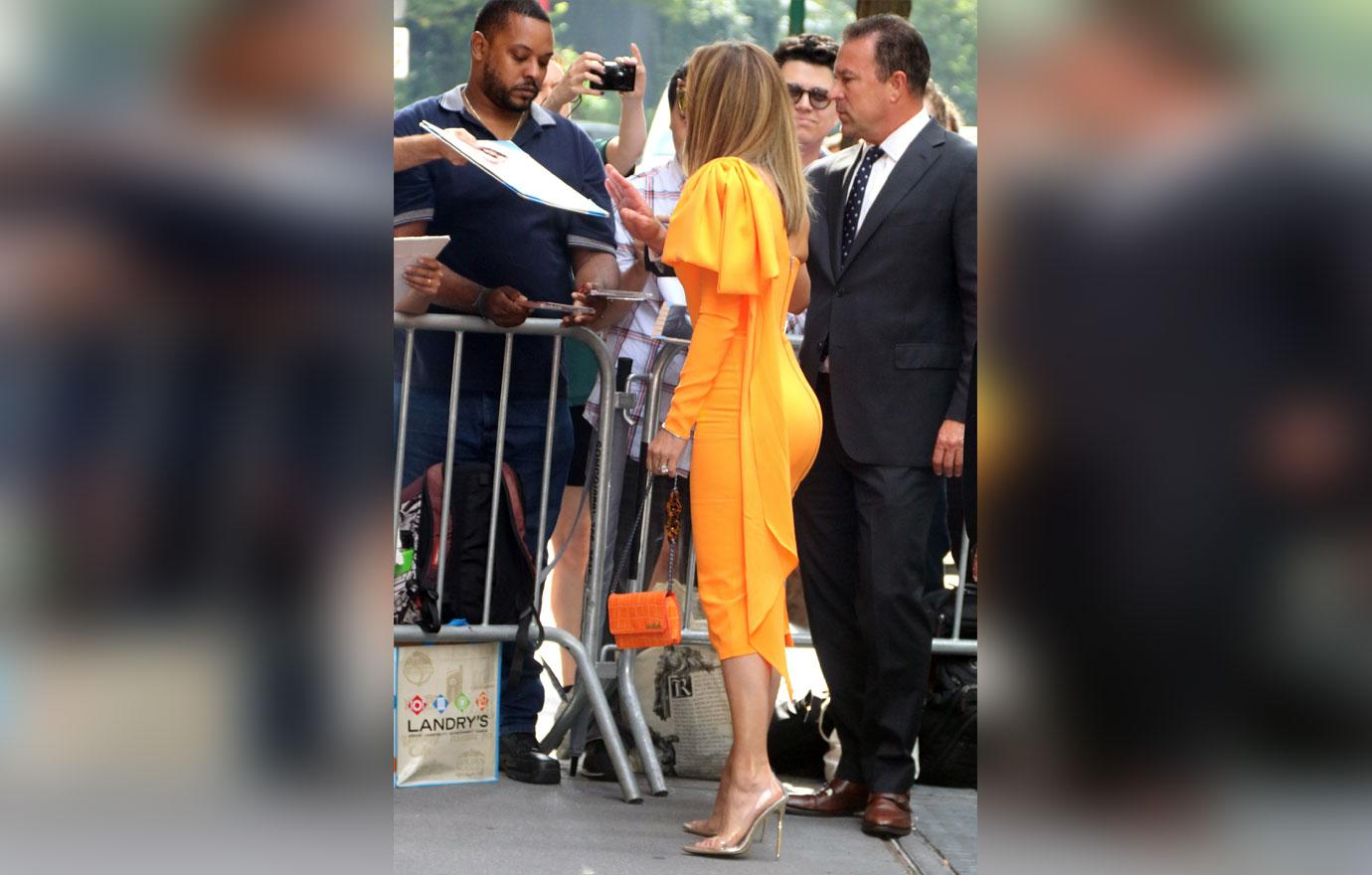 Jennifer, 50, stunned onlookers with her bright, fall-inspired look as she made her way into the studio.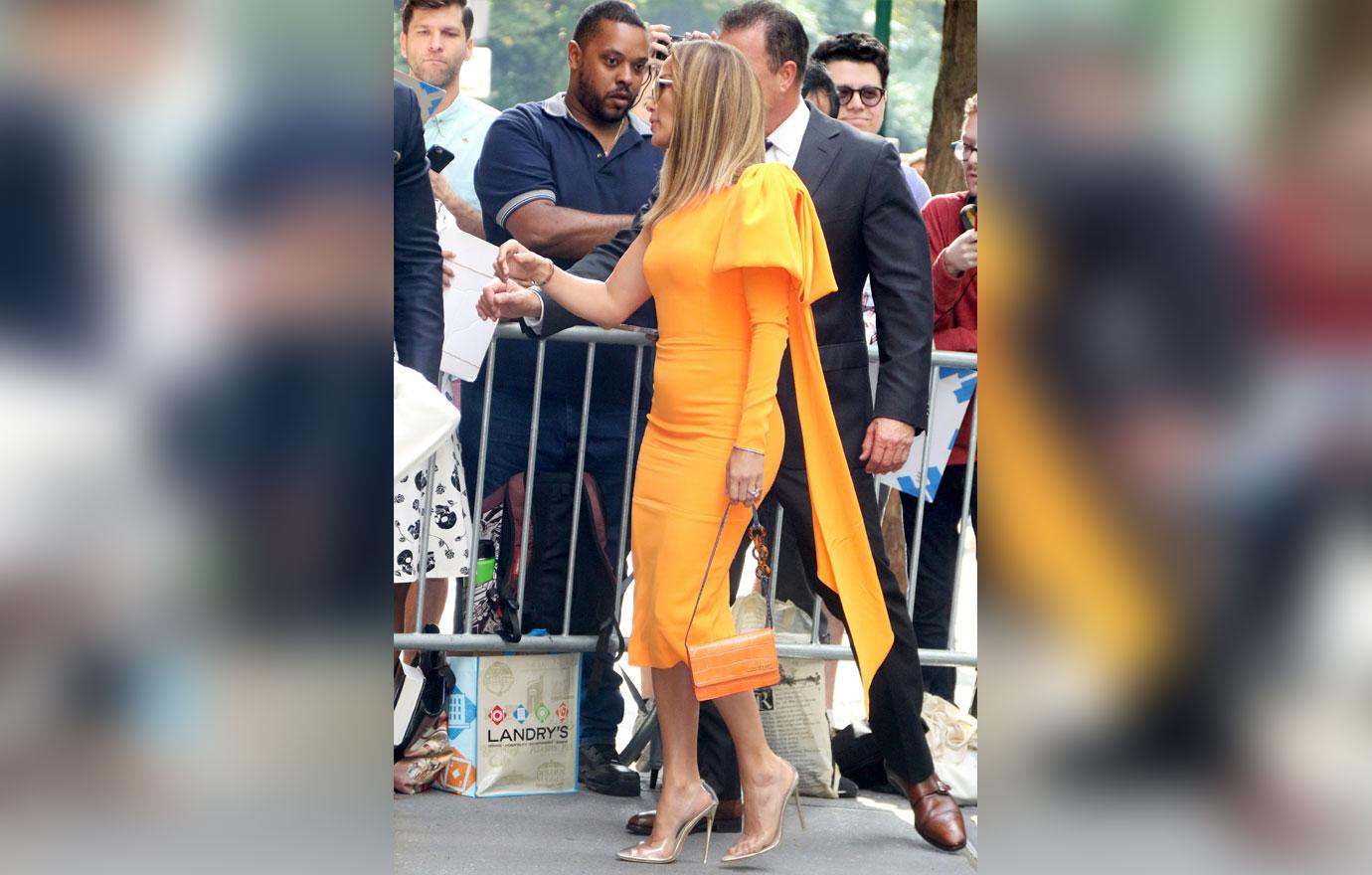 The "On The 6" singer dazzled in a one shoulder orange midi dress. The bold-colored frock had a ruffled sleeve and she added a matching purse to the ensemble. The mother of two wore yellow tinted sunglasses, plastic stilettos, and a variety of silver bracelets.
Article continues below advertisement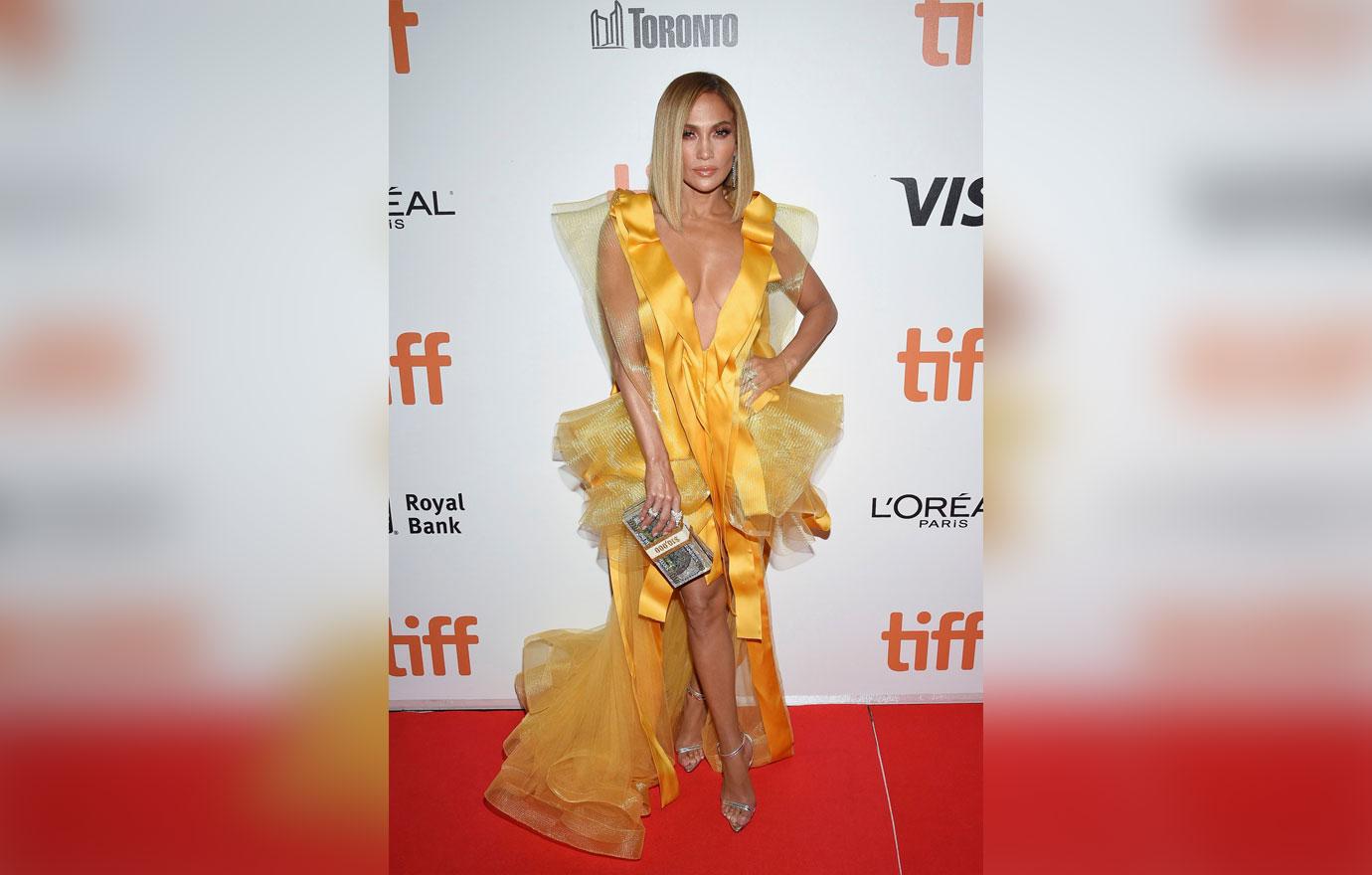 J.Lo spent the last few days in Toronto with her Hustlers cast, premiering their new film for the press. The drama is based on a true story about a group of strippers who decided to rob their Wall Street clients for revenge. The movie is based on a New York Magazine article by Jessica Pressler.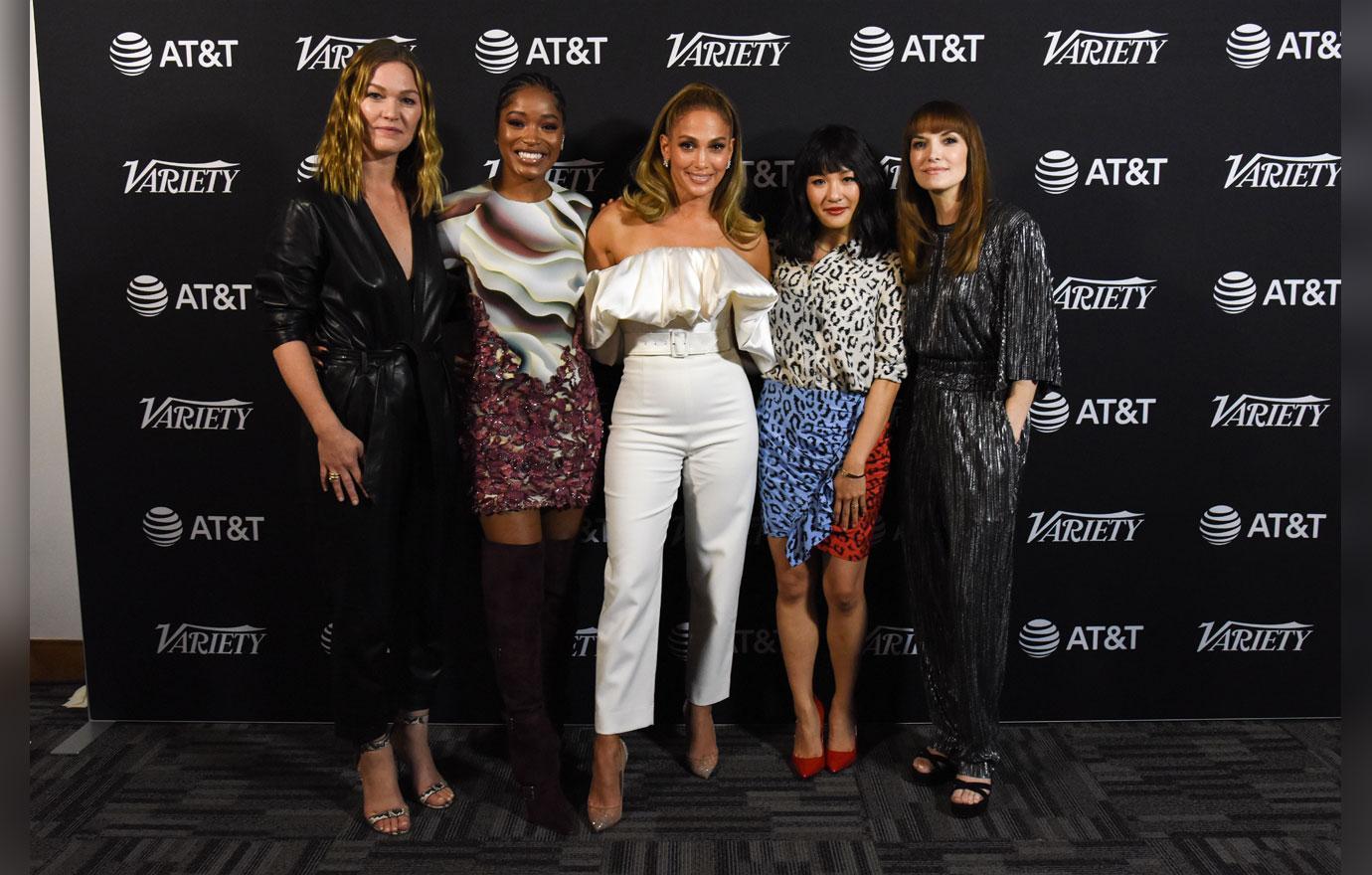 Jennifer's costars include Lili Reinhart, Constance Wu, Julia Stiles, Cardi B and Lizzo. The girls also joined the Maid in Manhattan actress in Toronto.
Article continues below advertisement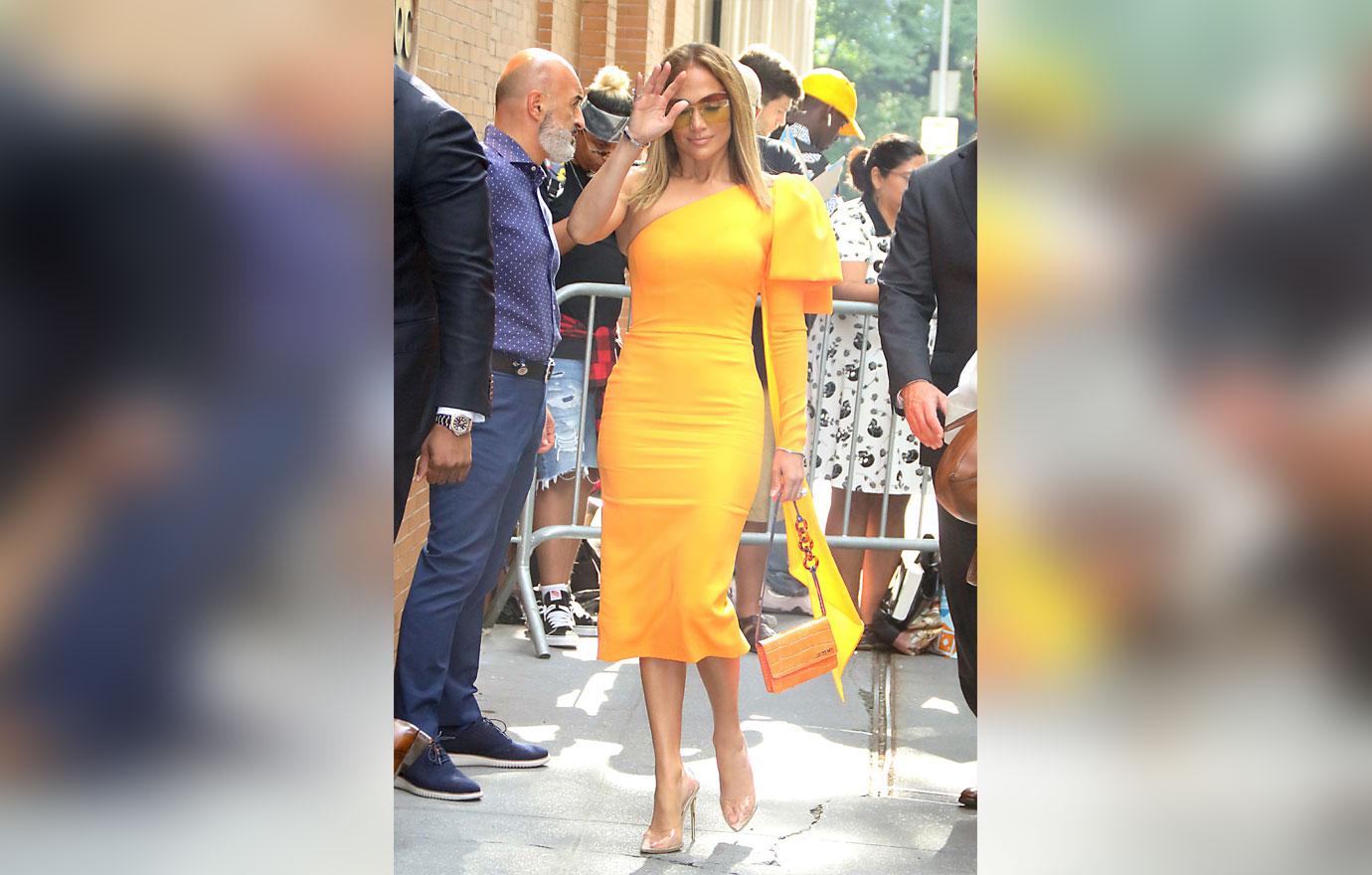 Jennifer revealed in a behind-the-scenes video on September 5 that she had to learn how to pole dance for her role as the stripper Ramona. Unfortunately, the multi hyphenate was left with several painful bruises after her first few sessions.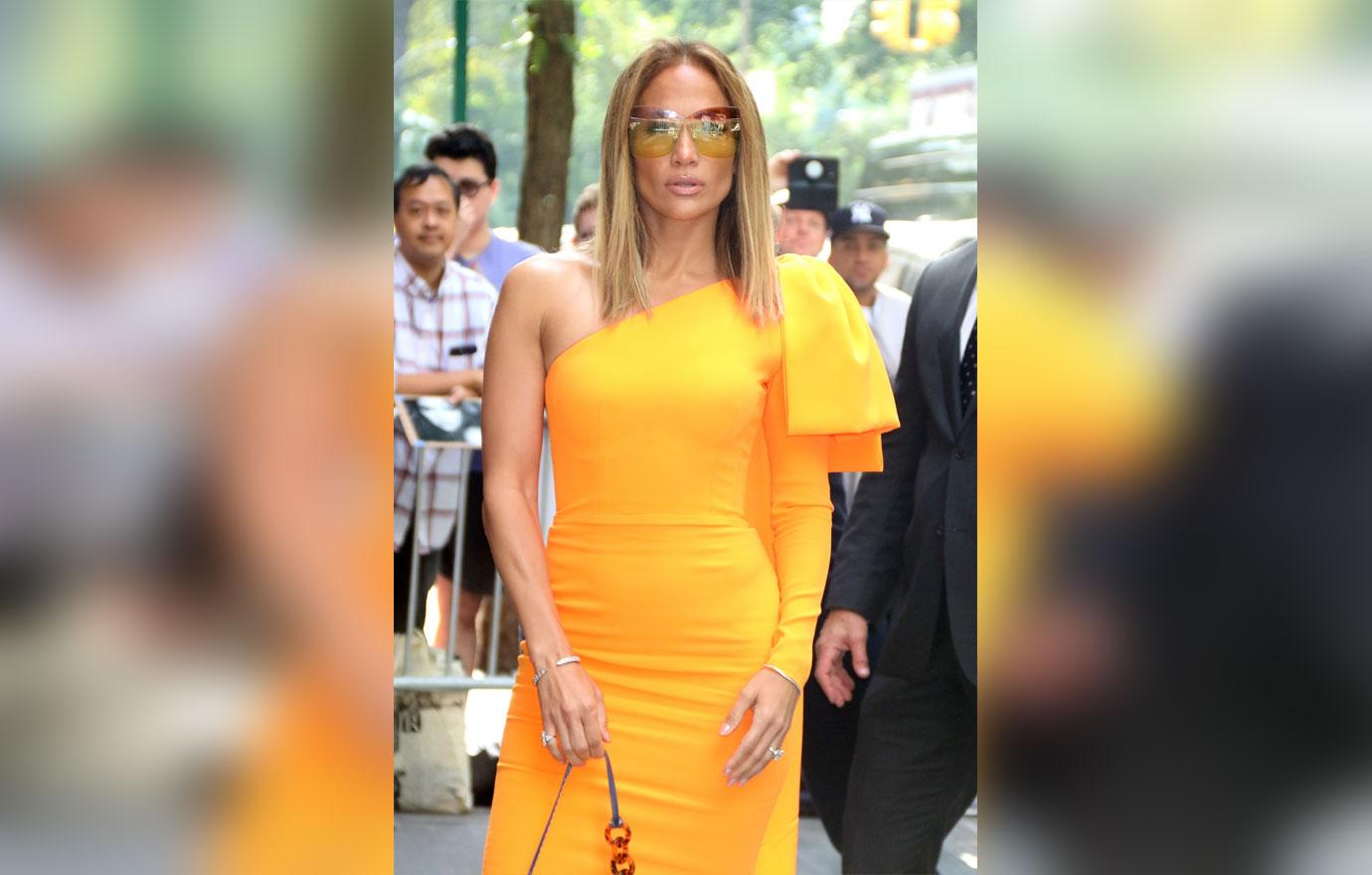 "It's crazy," she said to her pole dance trainer in the clip. "Crazy that you can even do it...It's rough on your body. It's real acrobatics." Jennifer continued, "Cardi was telling me it took her years and she's great at it, but it took her years to figure all of this stuff out. Johanna Sapakie's trying to teach me in like six weeks." As fans know, the "Money" rapper is a former stripper herself and Johanna is Jen's trainer. So it looks like the "Ain't It Funny" singer had a lot of help to prepare for the film.
Article continues below advertisement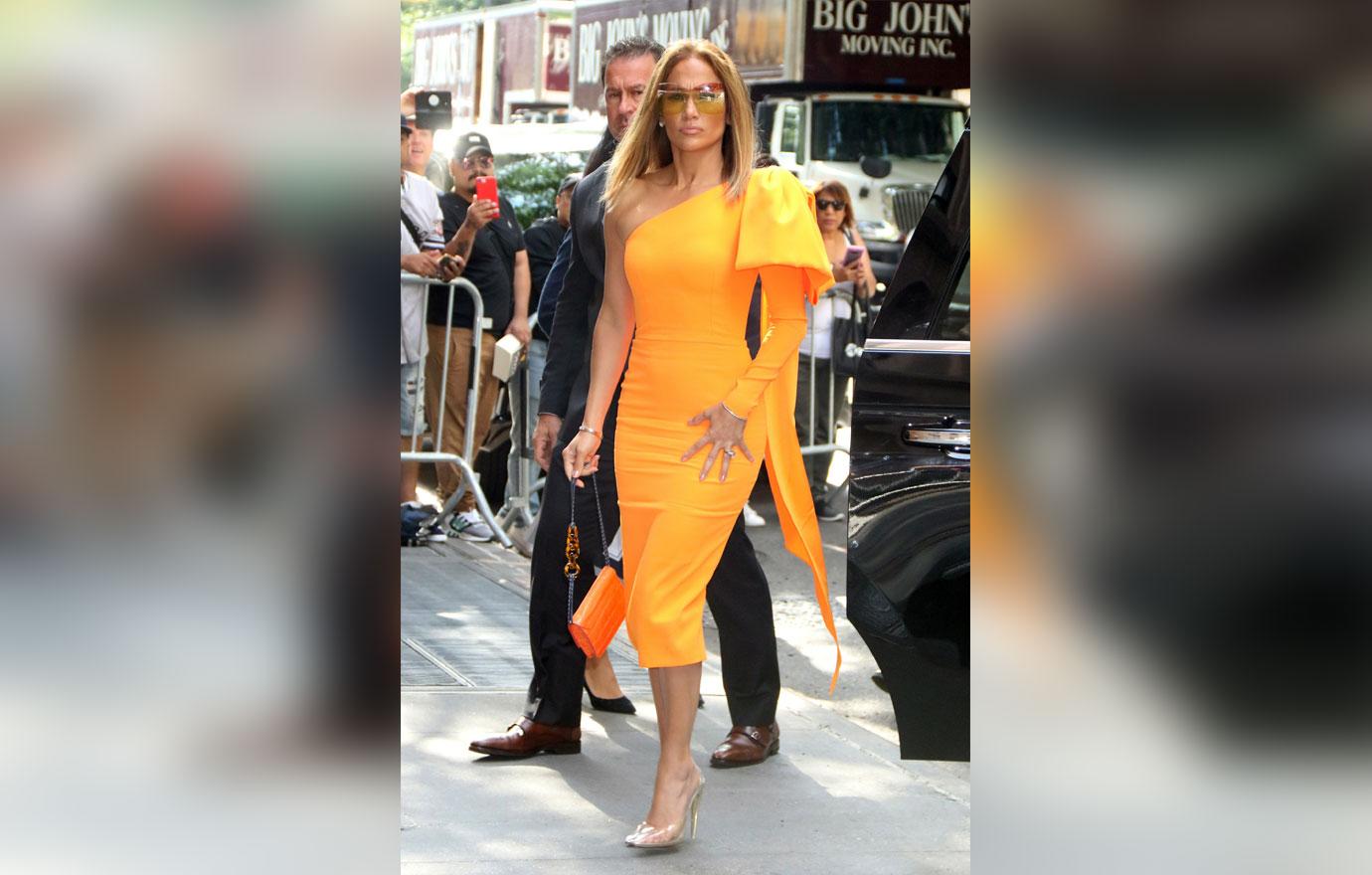 Hustlers (pole) dances its way into U.S. theaters on Friday, September 13.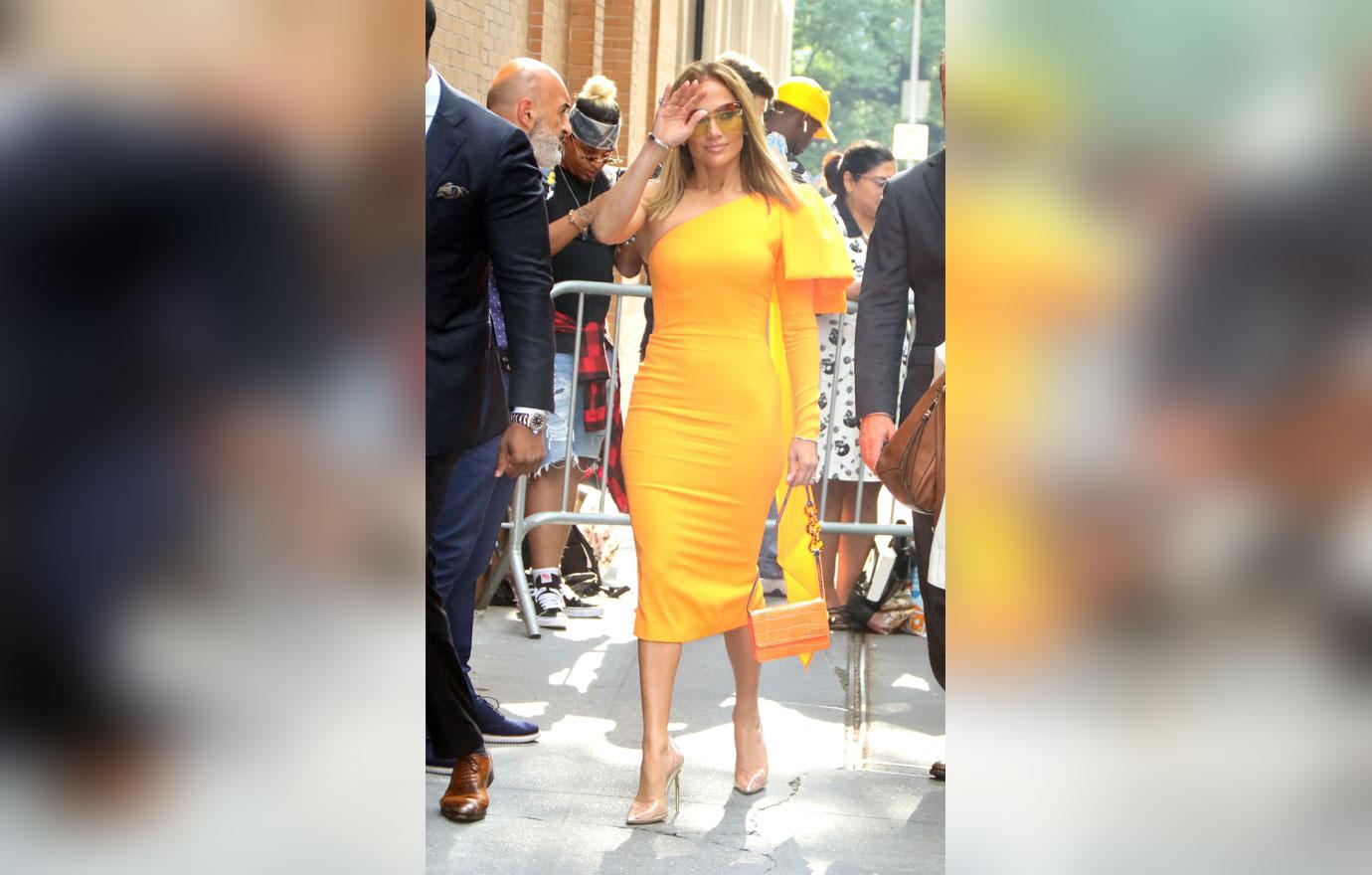 What are your thoughts on Jennifer's daytime look? Sound off int he comments below!