PHOTOS
STEAMY! Jennifer Lopez Wows Marc Anthony With Racy KISS In Front Of THOUSANDS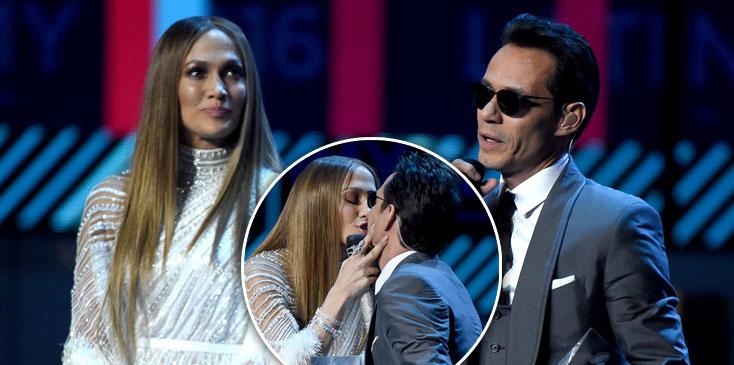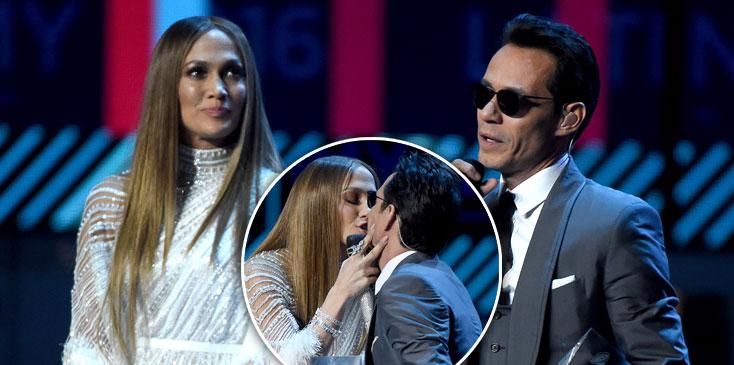 Jennifer Lopez and Marc Anthony set the stage on fire last night at the 2016 Latin Grammy Awards. After a steamy duet, the duo shared a kiss onstage!
Article continues below advertisement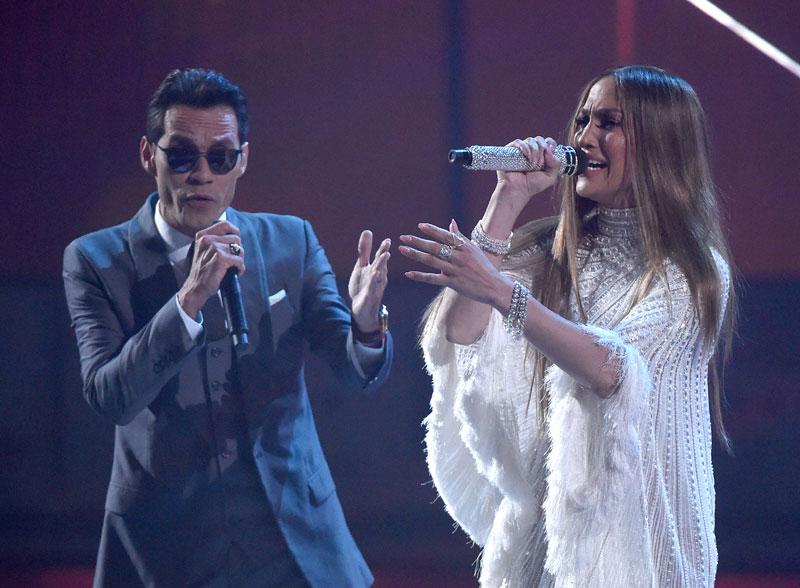 The former couple surprised the audience with a performance of their new single, "Olvídame y Pega La Vuelta." Lopez and Anthony were married for seven years, and although they're now divorced, their chemistry was still glaringly apparent.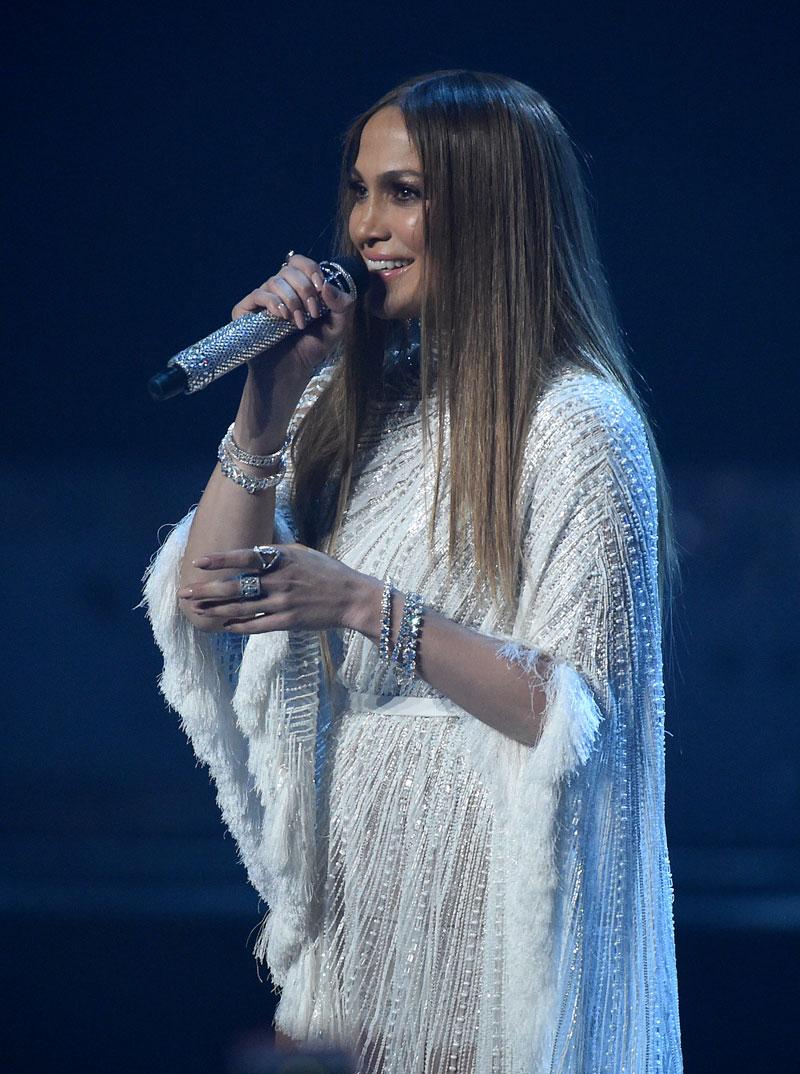 Once the two finished the hot number, Lopez praised Anthony for his contributions to Latin music. However, she could barely make it through her speech as the audience started chanting "Beso! Beso! Beso!" aka "Kiss!" in Spanish.
Article continues below advertisement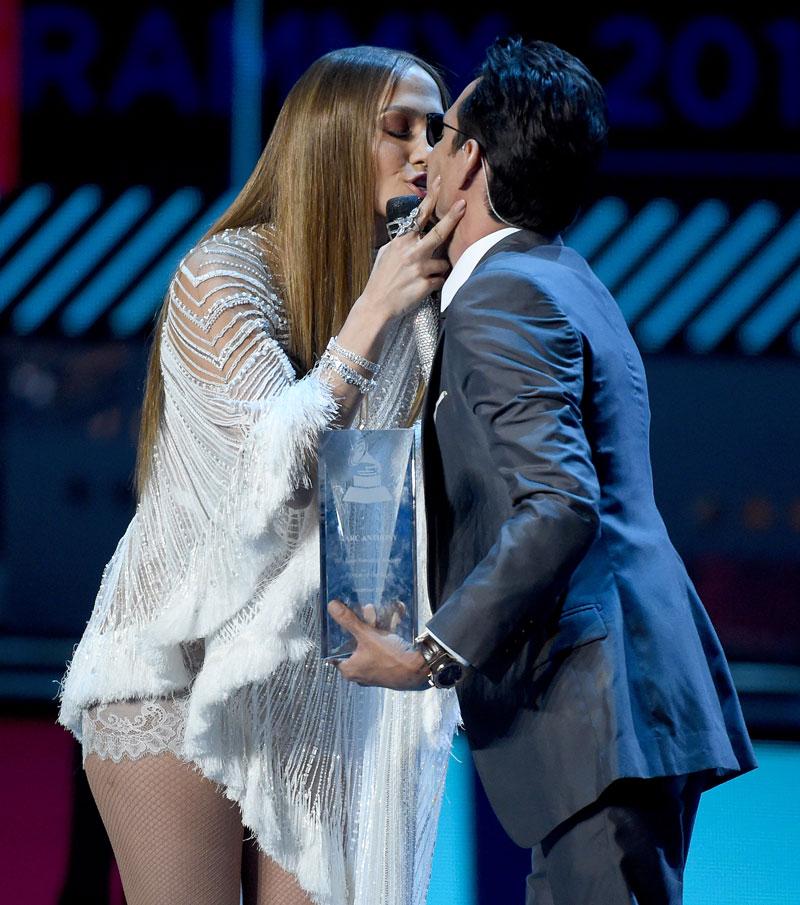 After some nervous laughter, Lopez gave in to the crowd's wishes and gave her ex-hubby a kiss on the lips! Anthony's wife Shannon De Lima can't be too happy about that! As a source previously told Okmagazine.com, De Lima is concerned "she can't compete" with Lopez now that the singer is single.
Her "worst fears are coming true," said the source. But Anthony later tried to make light of the onstage kiss by posting pics to his Instagram of him kissing multiple friends on his private jet.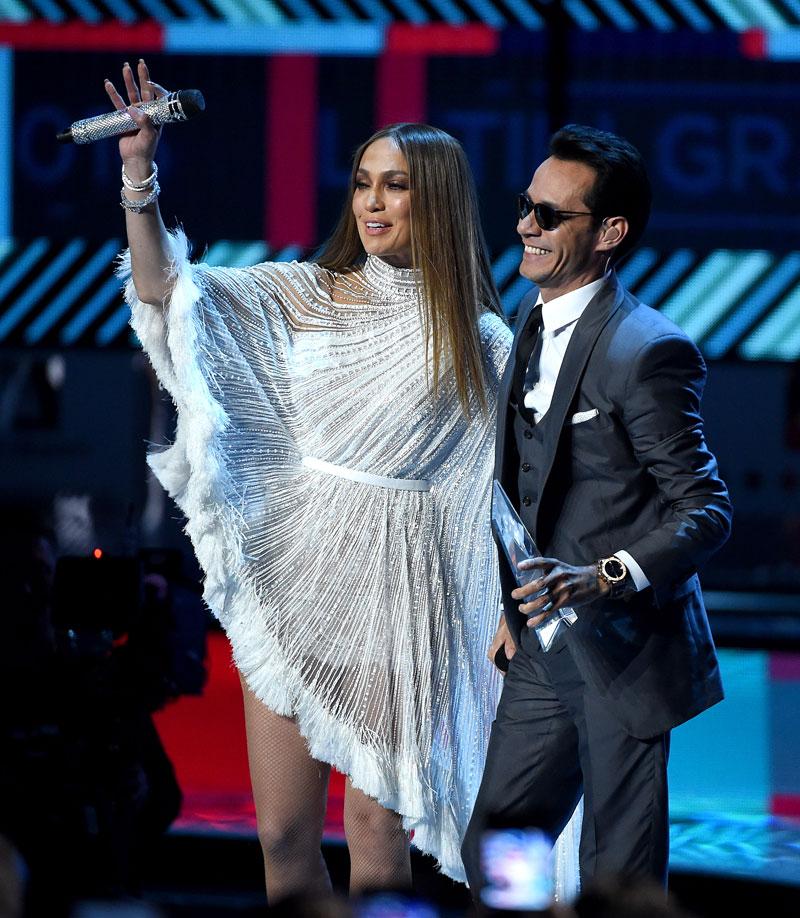 Do you think there's more than just singing going on between Lopez and Anthony? Let us know in the comments section!