PHOTOS
Jeremy Fires Back! Leah Messer's Ex Calvert Defends Disturbing Photo Of 3-Year-Old Addie With A Rifle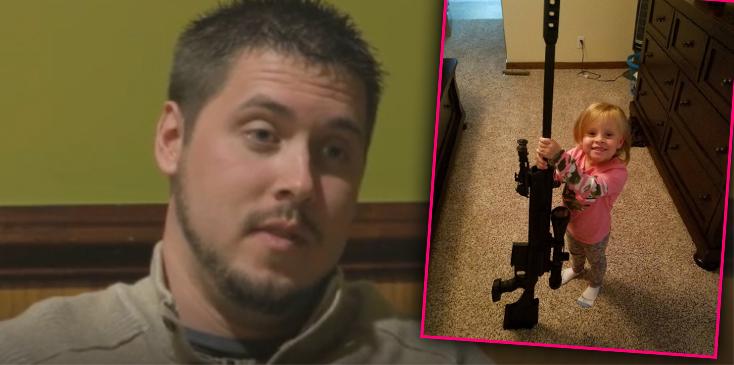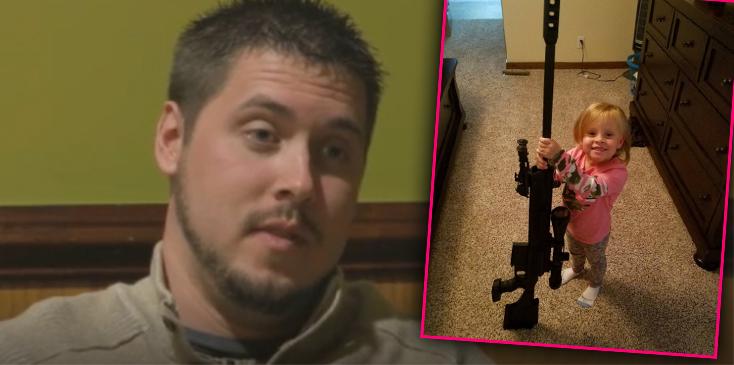 Jeremy Calvert isn't holding back! The Teen Mom 2 star received a lot of criticism over his photo of Addie, his daughter with ex-wife Leah Messer, holding a rifle, so now he is shutting down the haters!
Article continues below advertisement
The reality television star came under fire after he posted a photo of the 3-year-old holding a rifle twice her size.
Following all of the criticism, Jeremy posted a lengthy response to all of the fans slamming him in the comments.
Article continues below advertisement
One user wrote to him, "This time it's not loaded, what about next time she thinks it's ok to grab it and you actually have forgotten to unload it! 'Let me take a picture of my baby daughter holding a gun...' What an idiot!"
Another follower wrote, "What the f**k Jeremy?? I don't give a shit that it's unloaded...treat it like it is loaded! This is giving her the wrong impression of what a firearm is. It's not a toy! Why don't you try being a responsible parent for once. Giving gun owners a bad rep."
What do you think of Jeremy's response to the gun photo? Let us know your thoughts in the comments section!