PHOTOS
He's Available! 'Jersey Shore' Cast Is Trying REALLY Hard To Get Pauly D A Wife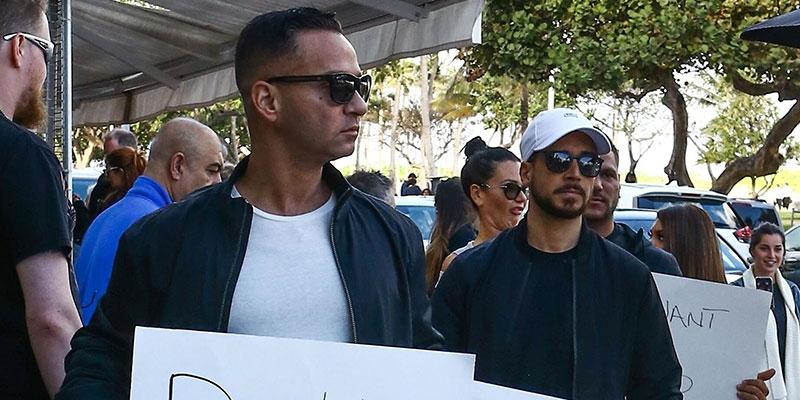 The OG cast of Jersey Shore have been living it up in Miami as they film their upcoming reboot called Family Vacation. Part of the experience, in particular for the boys, involve them becoming matchmakers for Pauly D. They were just spotted all over town carrying cards that emphatically read, "Do you want to marry Pauly D?" Click through for the hilarious photos.
Article continues below advertisement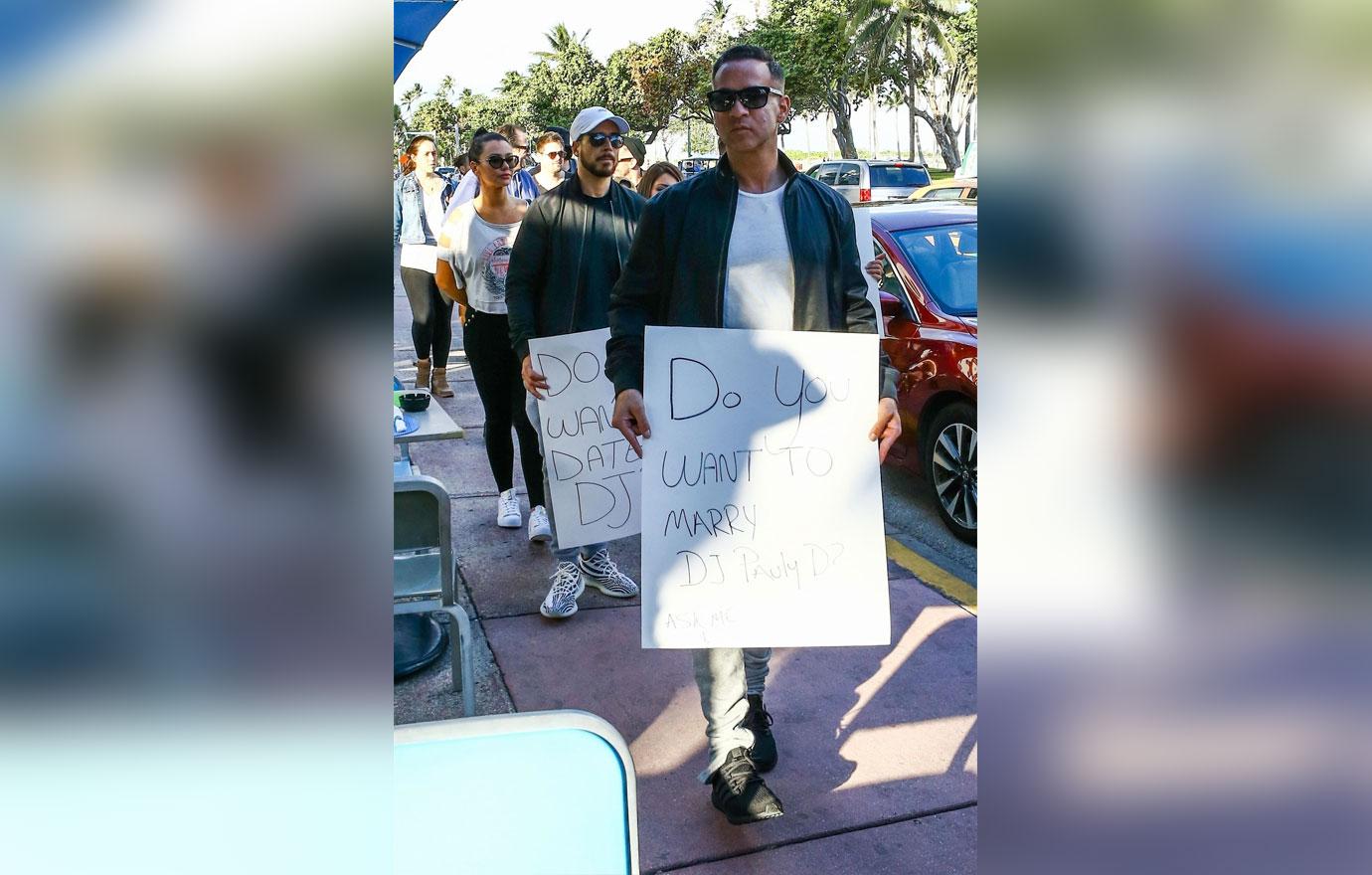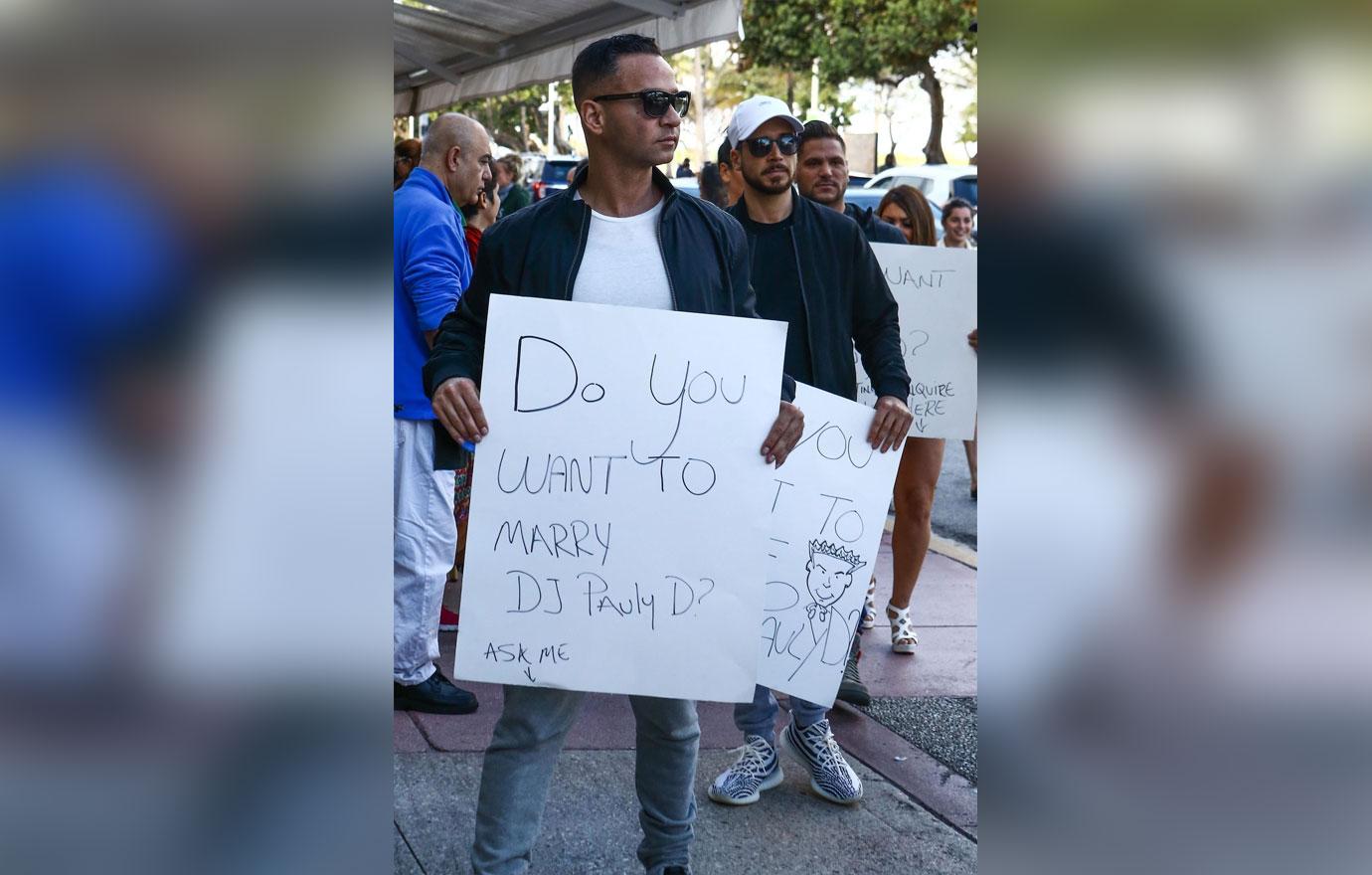 They are on the hunt to find the perfect girl to marry Pauly, as the signs also said things like "ask me" and "accepting applications, inquire here." Looks like they are taking this job very seriously!
Article continues below advertisement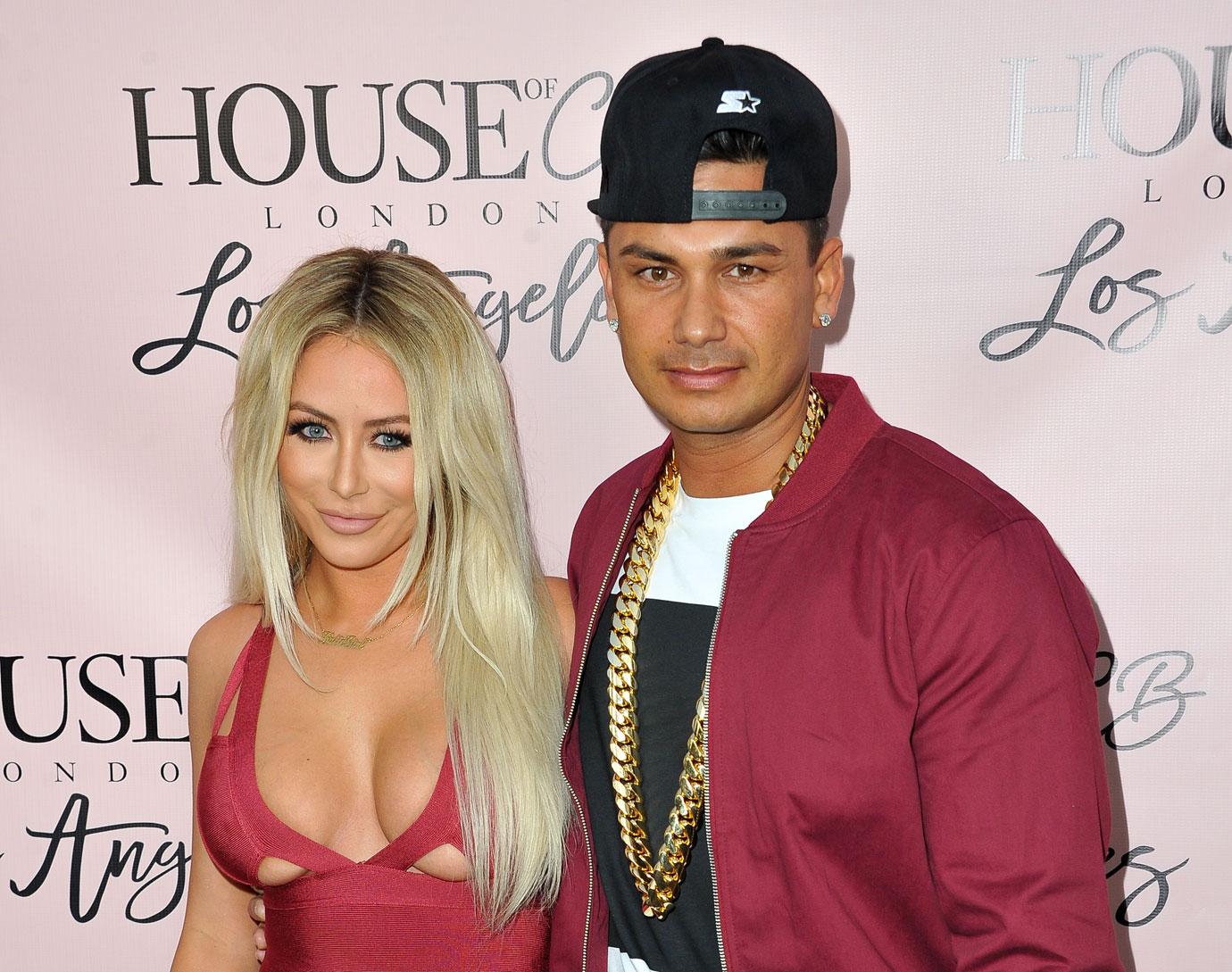 Pauly has been single for a little while now, as his relationship with former Danity Kane member Aubrey O'Day ended in the summer of last year. He was nowhere to be found, however, as his three Jersey Shore besties did their best to play matchmaker for him.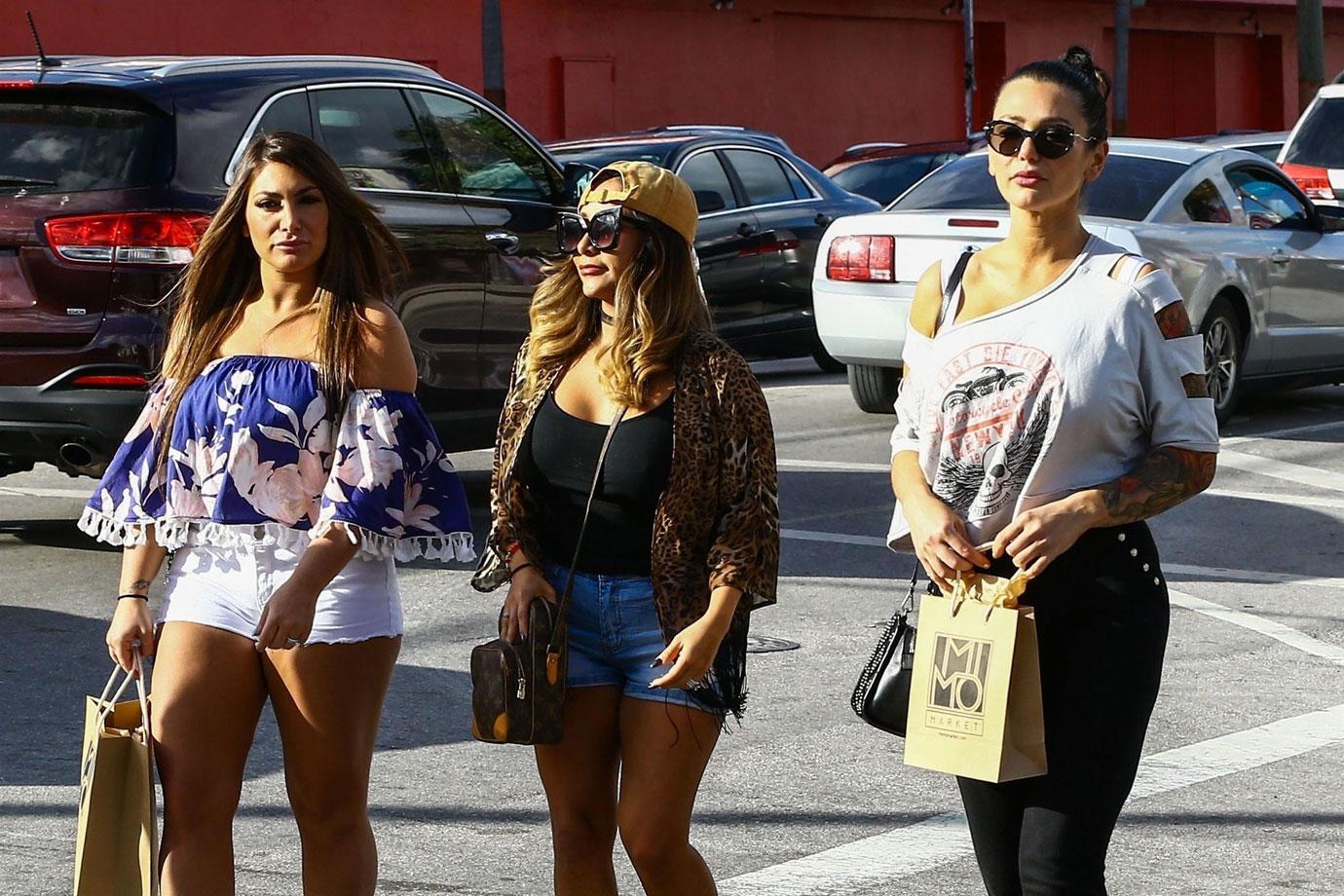 Article continues below advertisement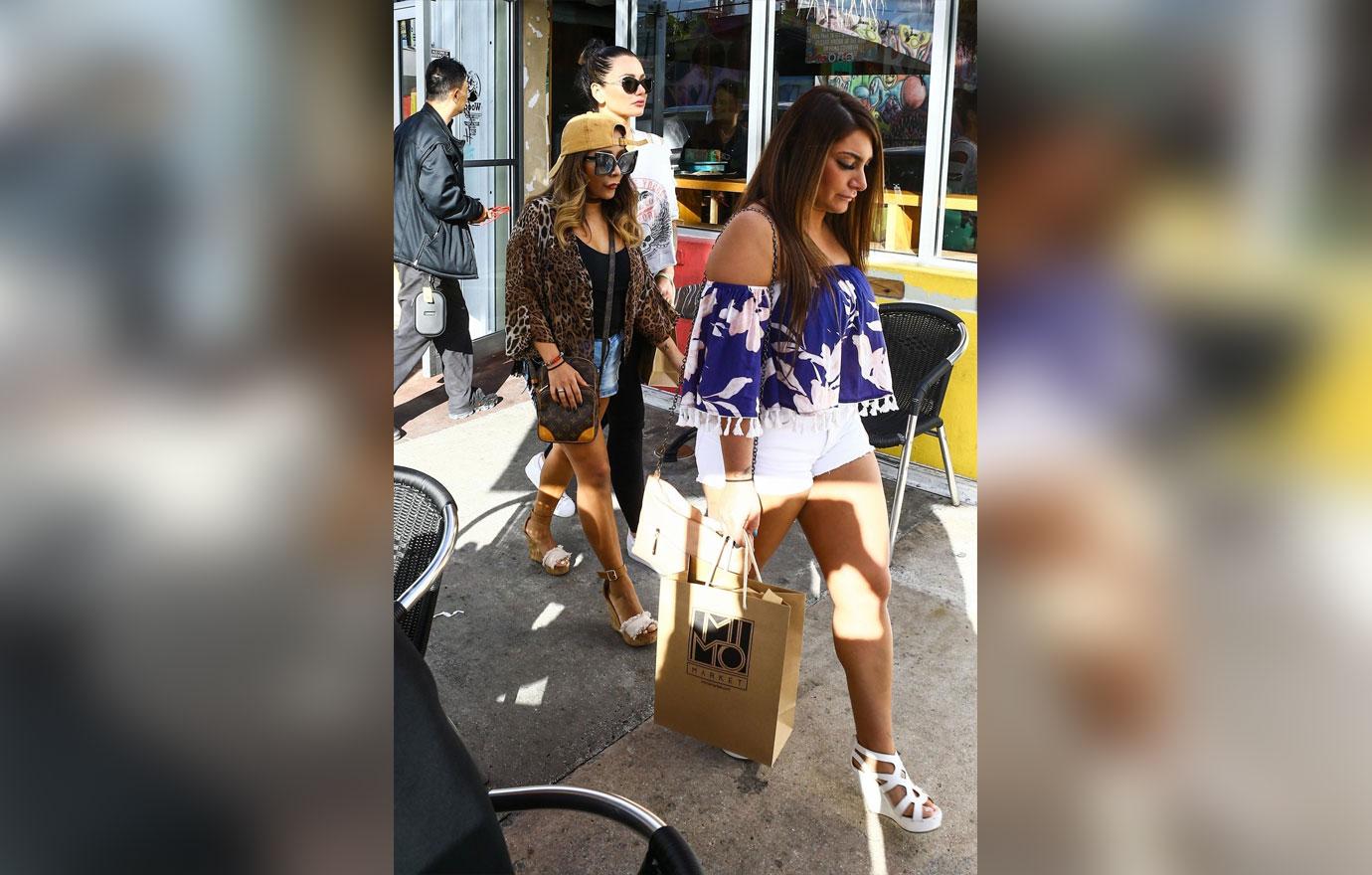 The boys seemed to dress very alike for the occasion, with jeans, a black jacket, and a variety of shirts underneath. The girls, however, won major style points for looking a lot more colorful in their ensembles, in particular Deena with her sleeveless blue-and-white floral blouse and crisp white shorts.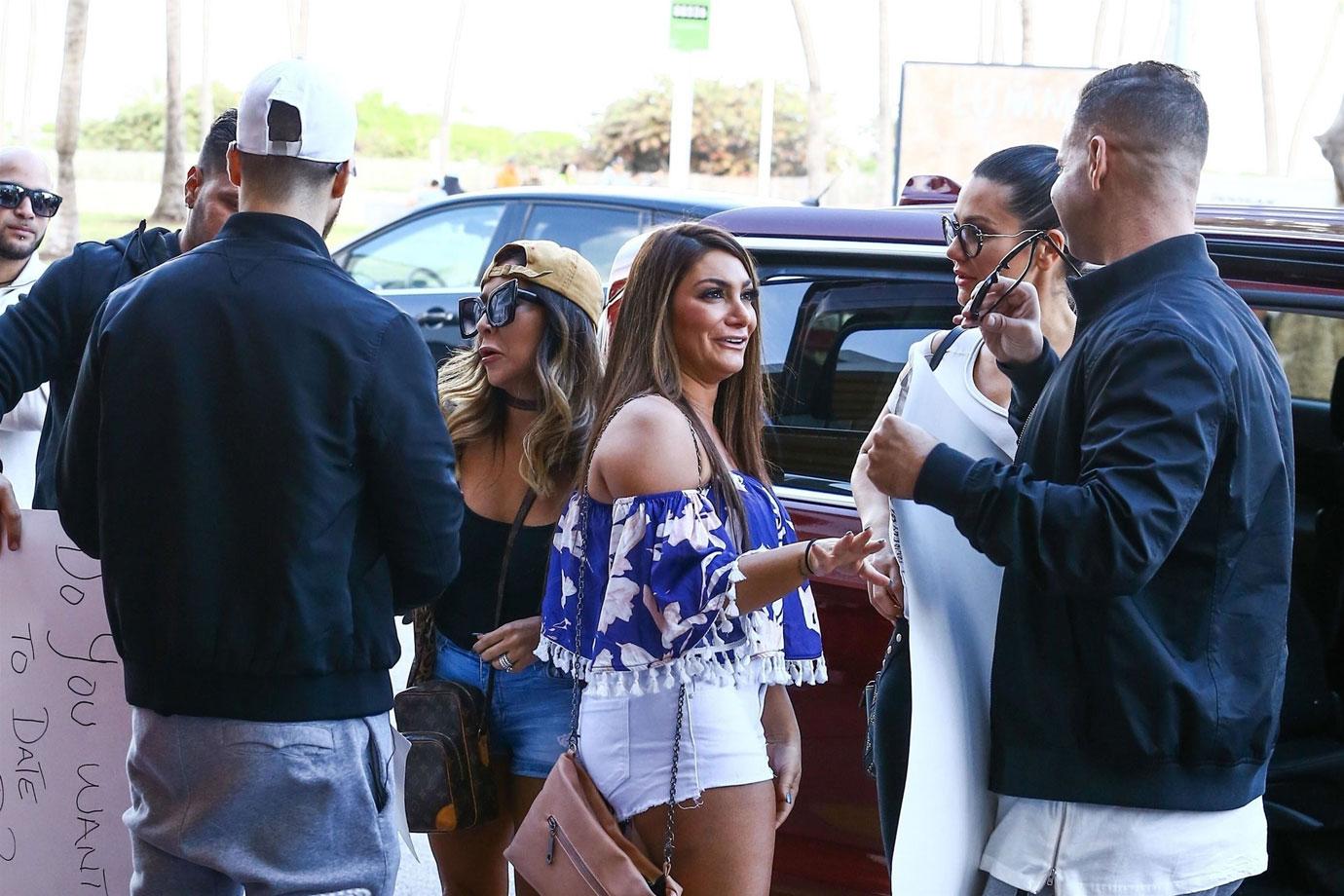 The rebooted series is set to air sometime later this year. As they've already indulged in beer bongs and lap dances during their filming, it looks as if this reunion will be one for the books indeed.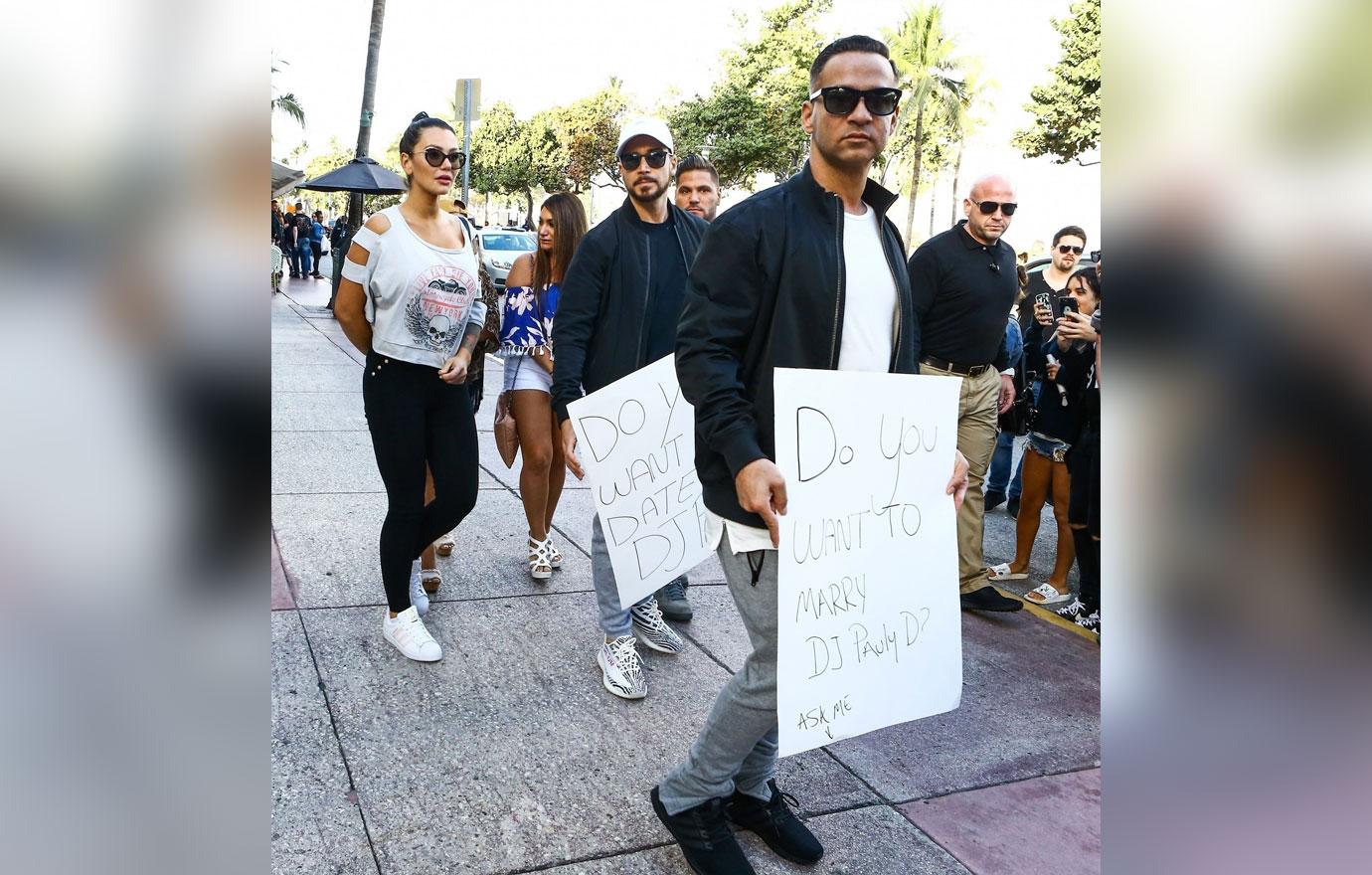 Do you think the Jersey Shore boys will find Pauly a wife? Sound off in the comments!