PHOTOS
'Jersey Shore' Star Deena Cortese Reveals Her Son CJ Has A Foot Deformity & Needs Night Braces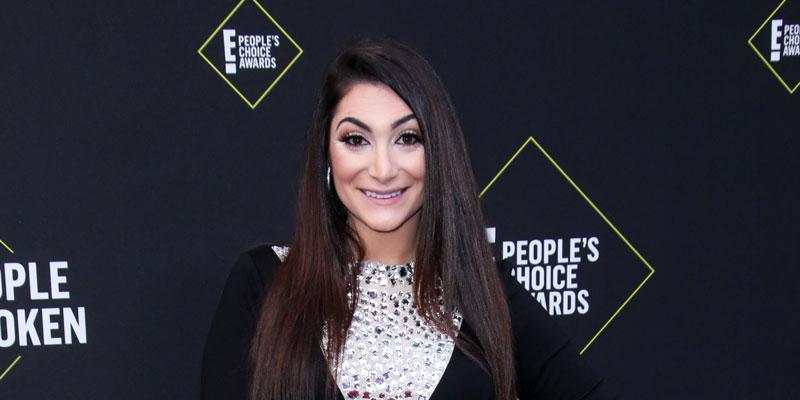 Jersey Shore star Deena Cortese revealed that her son CJ has a common foot deformity and will need to wear night braces to correct it. The reality star opened up about her little boy's condition after she was criticized over the fact that he was never wearing shoes.
Article continues below advertisement
"CJ has Metatarsus Adductus and will be getting night braces to get it corrected. He's had it since he was born, but we noticed it at 10 months when he started walking. The doctor says it's common and we've been on top of it. Unfortunately, his right foot has an extreme case and he literally cannot get a shoe on. That is why CJ isn't in shoes and just socks and booties," Deena wrote on Instagram.
She continued, "Please before messaging me telling me what I should do or asking and making comments about why he's not wearing shoes, maybe ask if I've already looked into what you see could be wrong because more than likely I have. Anything you guys notice about my son, I most likely noticed it before anyone else."
Article continues below advertisement
According to Stanford Children's Health, Metatarsus adductus (MTA) is a common foot deformity noted at birth. It causes the front half of the child's foot (forefoot) to turn inward. The foot may still be flexible. This means it can be straightened to a degree by hand. Or it may be nonflexible. This means it can't be straightened by hand. It is more common in first-born children.
Article continues below advertisement
In November 2019, Deena admitted that it has been hard filming Jersey Shore because it takes time away from being a mom. "The show is an opportunity for my family. It's such a headspace. I want to just be with CJ 24-7, but at the same time this show gives him opportunities and I love being with my roommates. So it's such a double-edged sword, you know? But at the end of the day, I know the show is good for him and I have to work too. Luckily I can be mostly a stay at home mom. It just takes me away here and there. I just love being with him," she told Us Weekly.
Article continues below advertisement
What do you think of Deena being criticized by fans over her son not wearing shoes? Sound off in the comments below!