PHOTOS
Jessa Duggar Claps Back At Fan Who Shades Her Brother Justin's Birthday Celebration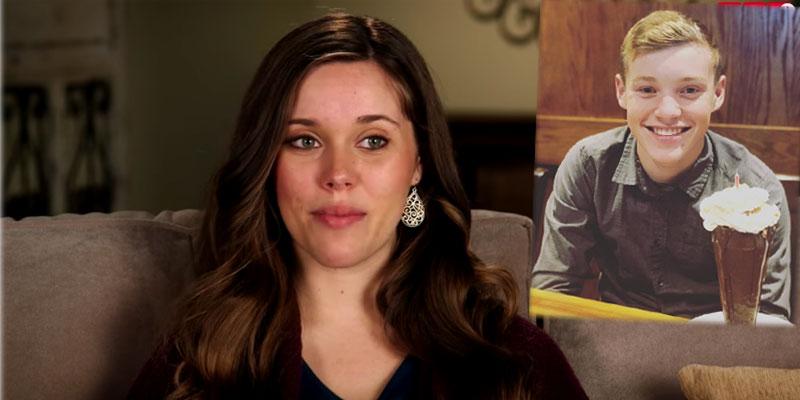 Jessa Duggar is one protective sister! When a fan seemingly made fun of the way her younger brother Justin chose to celebrate his 16th birthday, the Counting On star quickly put the follower in her place.
For the latest Duggar news, listen to our Dishin' on the Duggars podcast above!
Article continues below advertisement
On Thursday, Nov. 15, the Duggar family shared a photo of Justin ringing in his 16th year at one of the family's favorite restaurants, MarketPlace Grill in Springfield, Arkansas. Naturally, Justin was enjoying the family's go-to dessert, the Chocolate Mess.
One fan seemingly made fun of Justin's birthday celebration, asking, "Do you guys ever go anywhere besides market place grill?"
Article continues below advertisement
Jessa quickly clapped back sarcastically, "No, we don't."
Jessa is known to sass a fan or two when she doesn't like what they say about her family. When a fan previously slammed Jessa for not potty-training her son Spurgeon yet, Jessa put the fan in their place.
Article continues below advertisement
"I've been around kids, and I'm aware of the signs of readiness," she replied at the time.
What do you think of Jessa's clap back? Sound off in the comments below!