PHOTOS
Inside Jessa Duggar's Filthy House — 'Counting On' Star Reveals Nearly Unlivable Home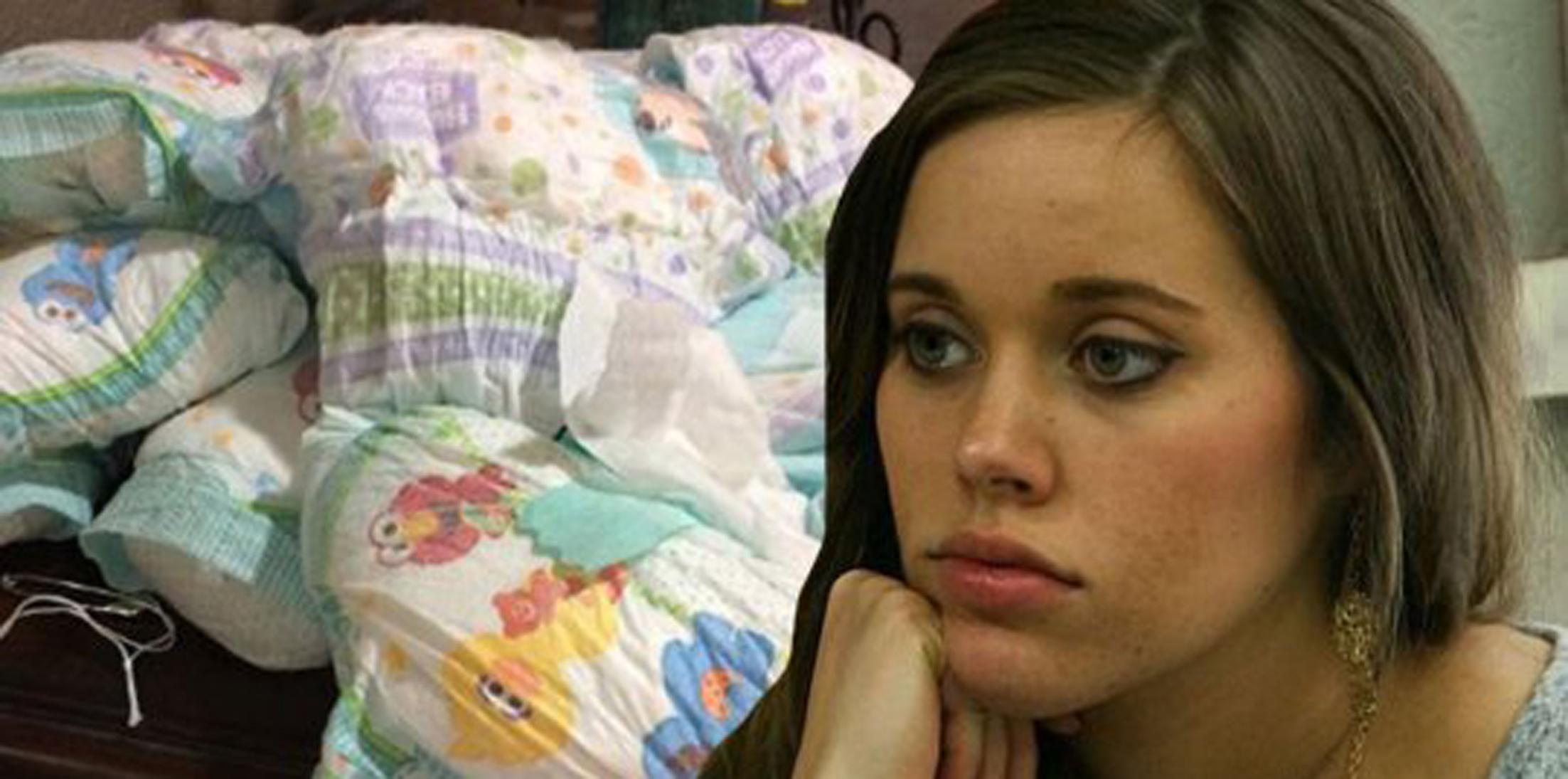 Article continues below advertisement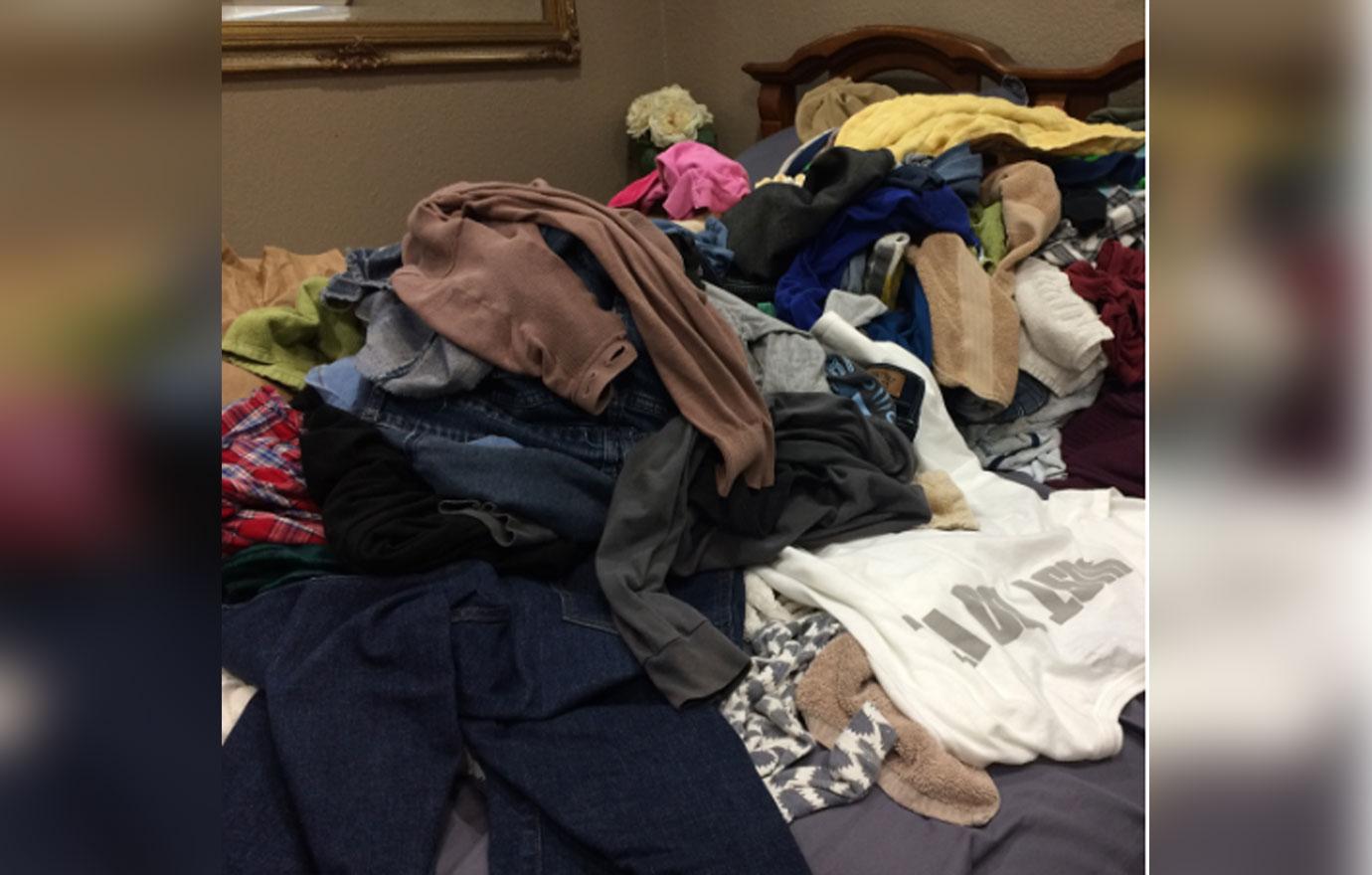 "This is real life, y'all," Jessa captioned her Instagram series that first showed her guest bed covered with unfolded clothes. "6+ loads of laundry piled on the guest bed... can we just take a moment to celebrate the fact that it's CLEAN laundry."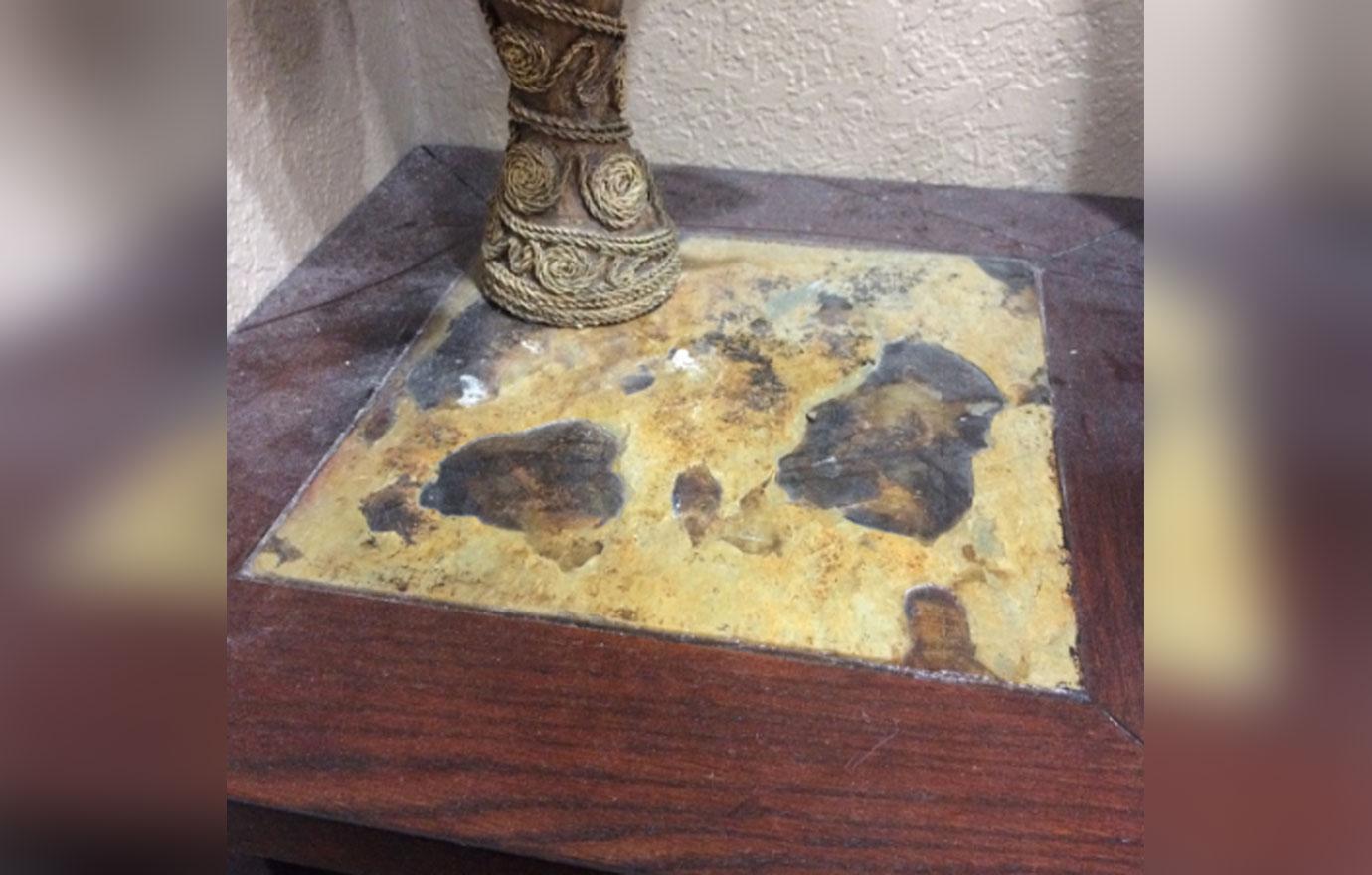 In her second photo from her IG series, the mom-of-two revealed she hasn't dusted a side table in at least six months.
Article continues below advertisement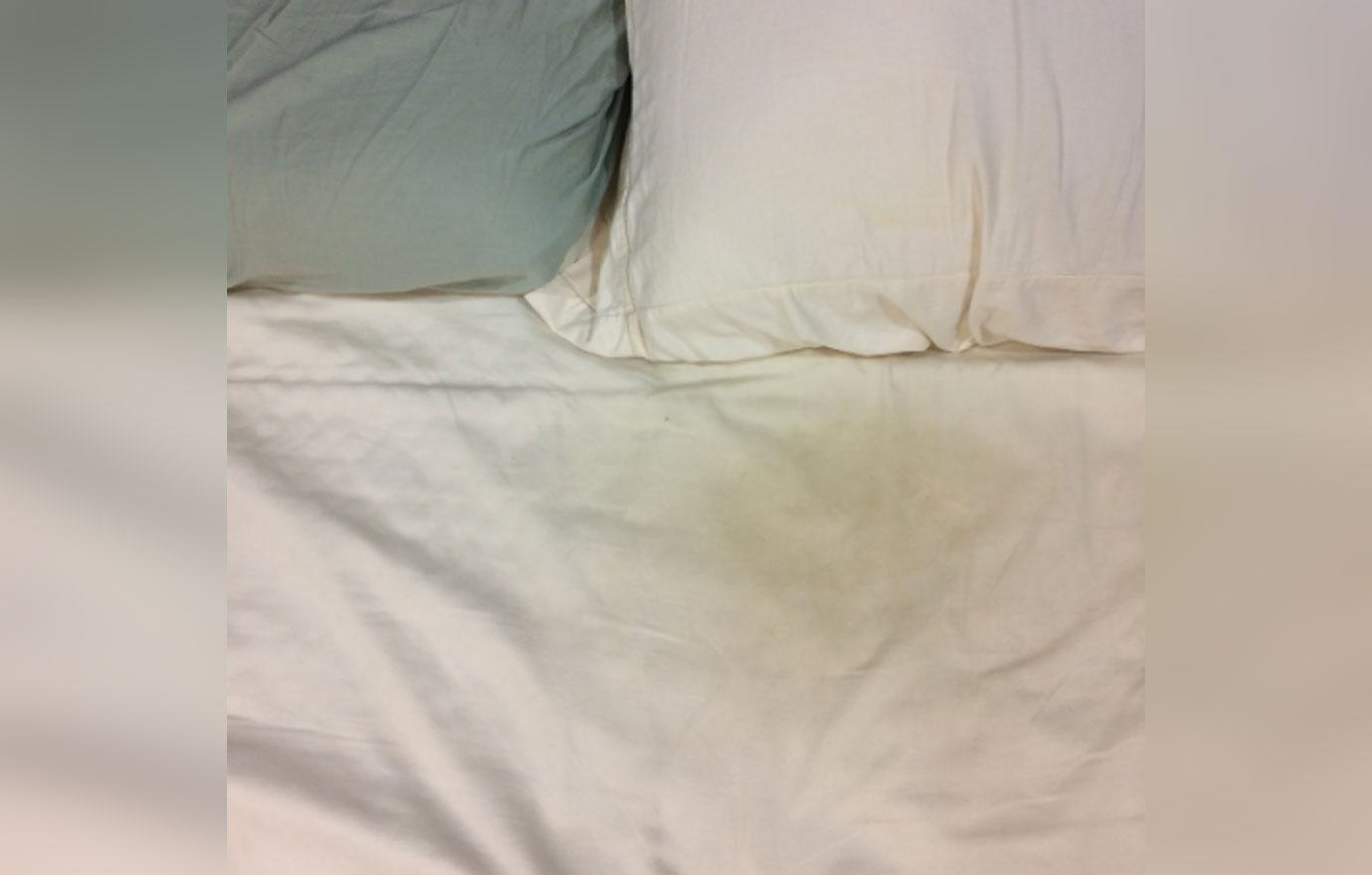 Then she shared a pic of her bed sheets that had been stained by her youngest son Henry's dried up spit. "I've slept on for who knows how many nights," she wrote.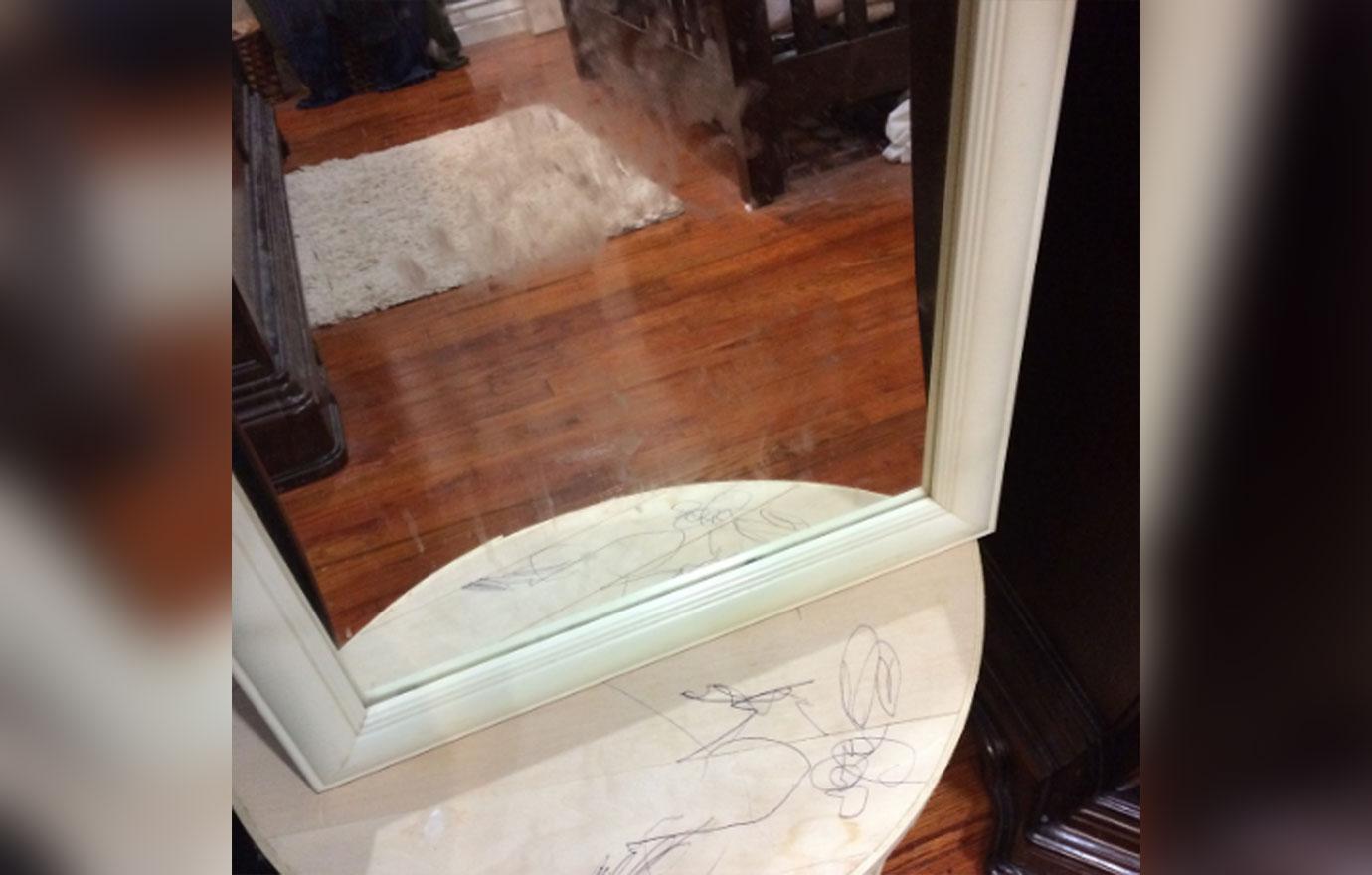 "Handprints on the mirror," Jessa captioned the fourth photo. "Spurgeon's beautiful artwork that happened when he found a pen that was left out."
Article continues below advertisement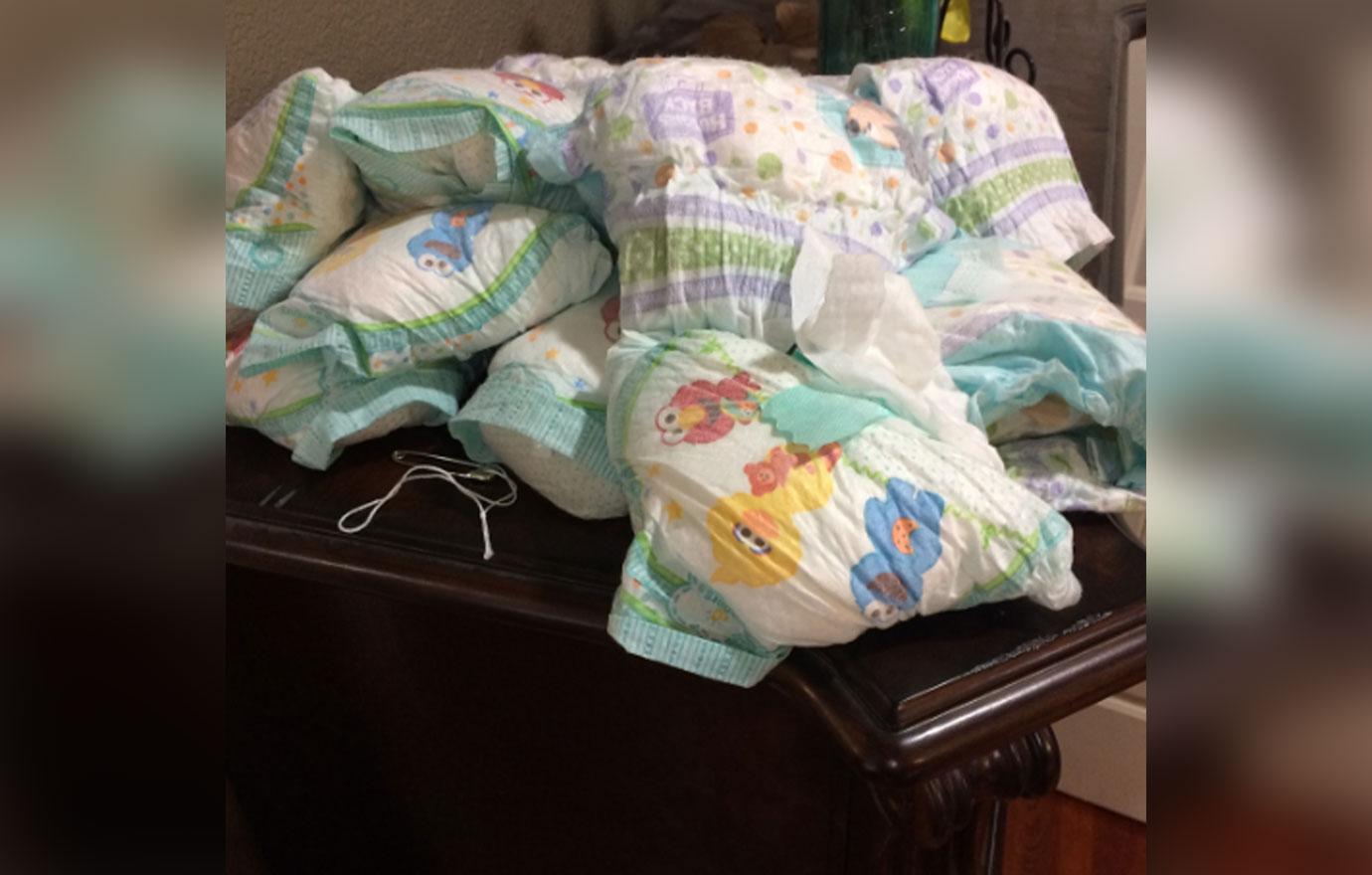 To top it all off, no pun intended, she then posted a photo of a pile of 12 diapers on a dresser.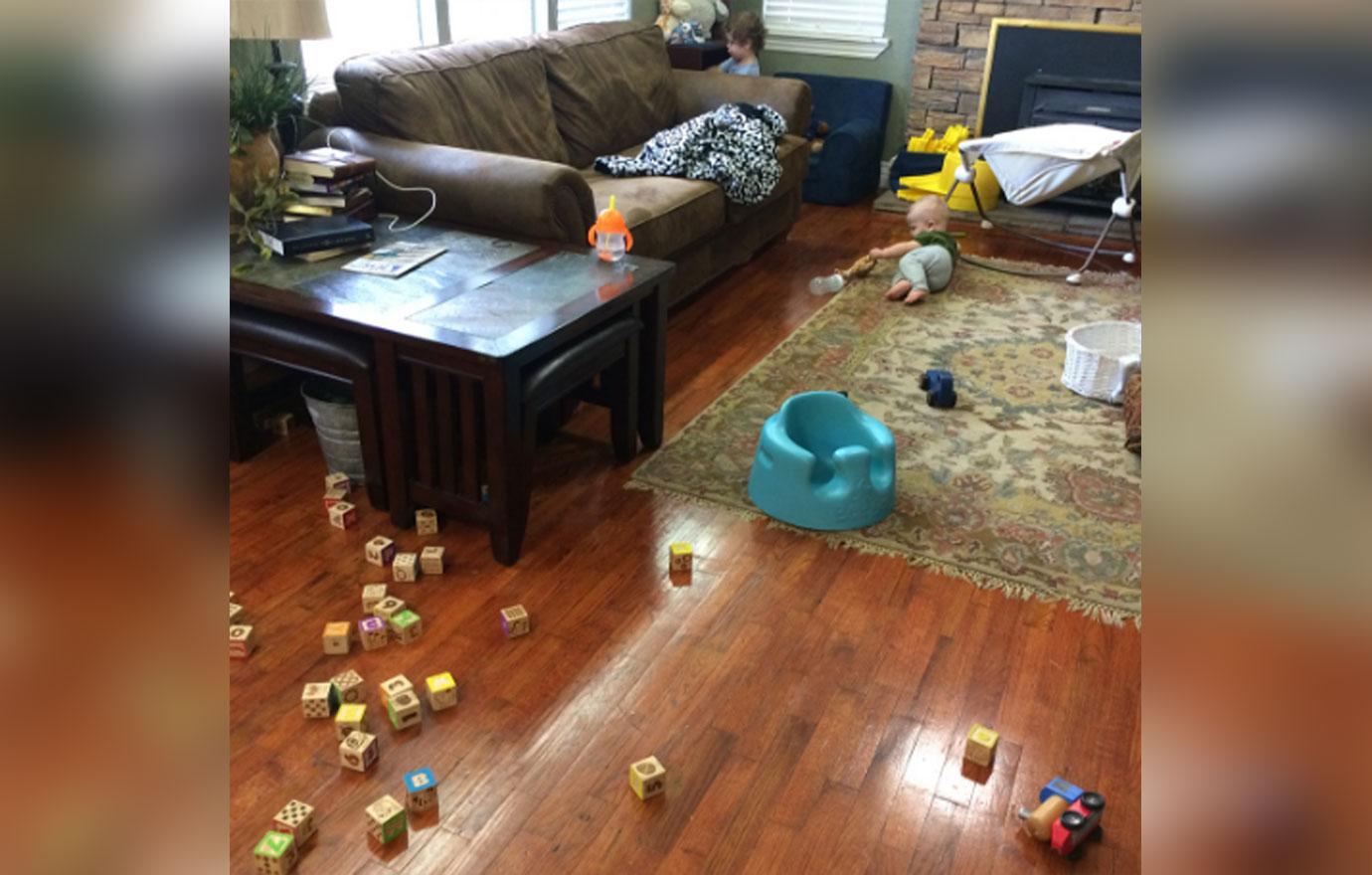 In another pic, her children's toy blocks were scattered all over the floor.
Article continues below advertisement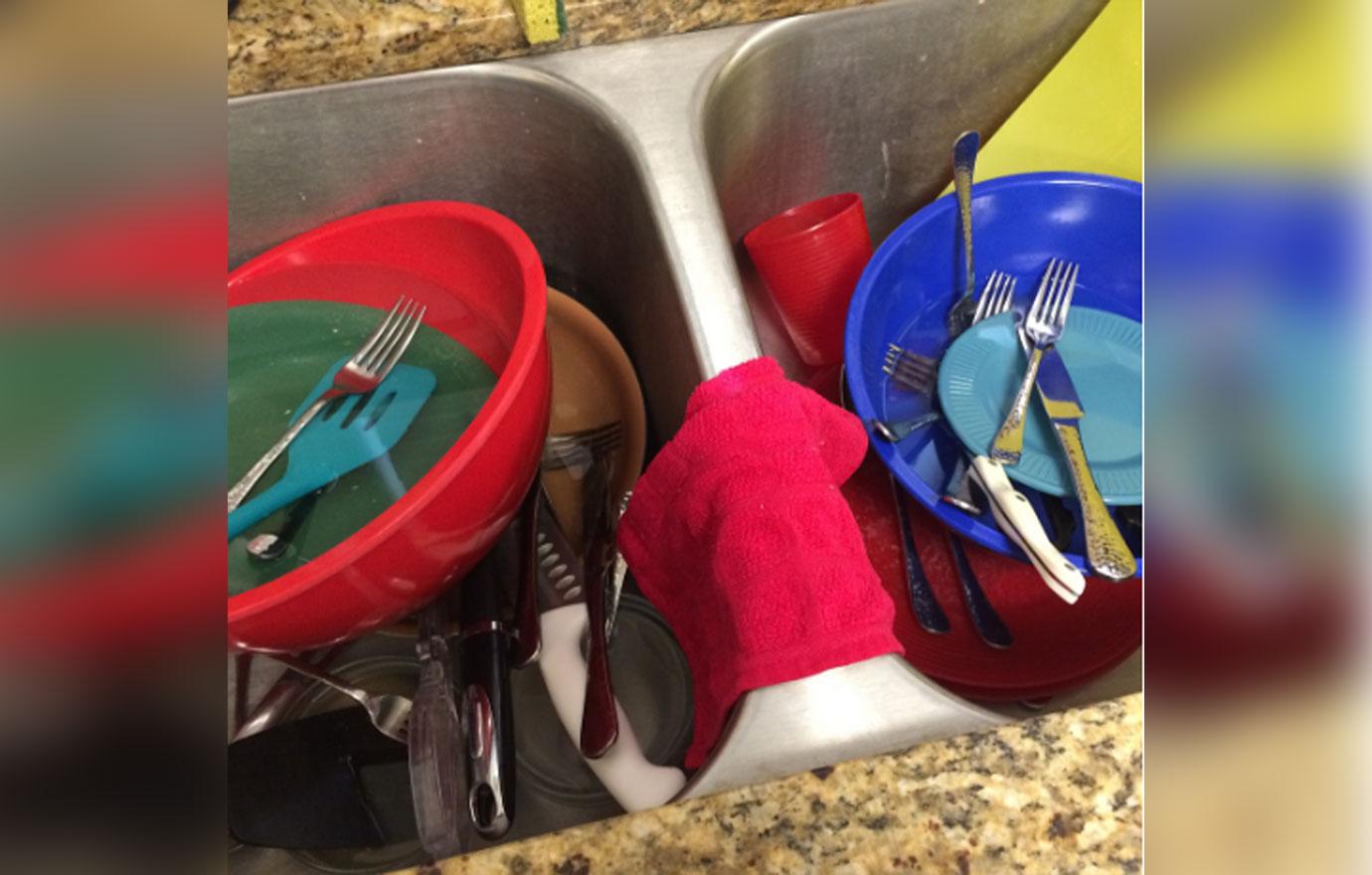 Then Jessa shared a photo of her "sink full of dishes."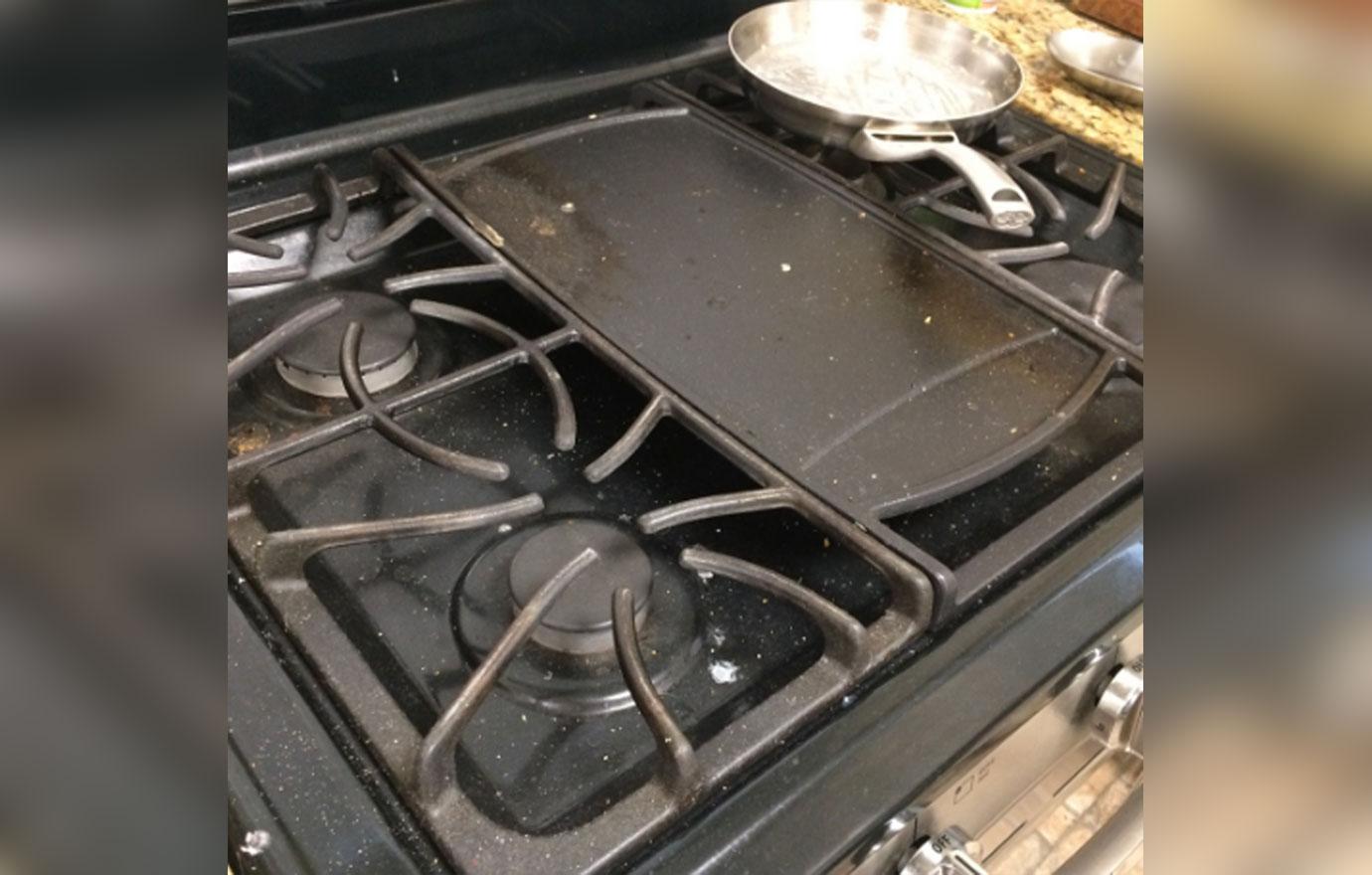 That's not all. She also showed her stovetop covered in "oil splatters and food particles," that she said, "probably has been a few months since it's been wiped down."
Article continues below advertisement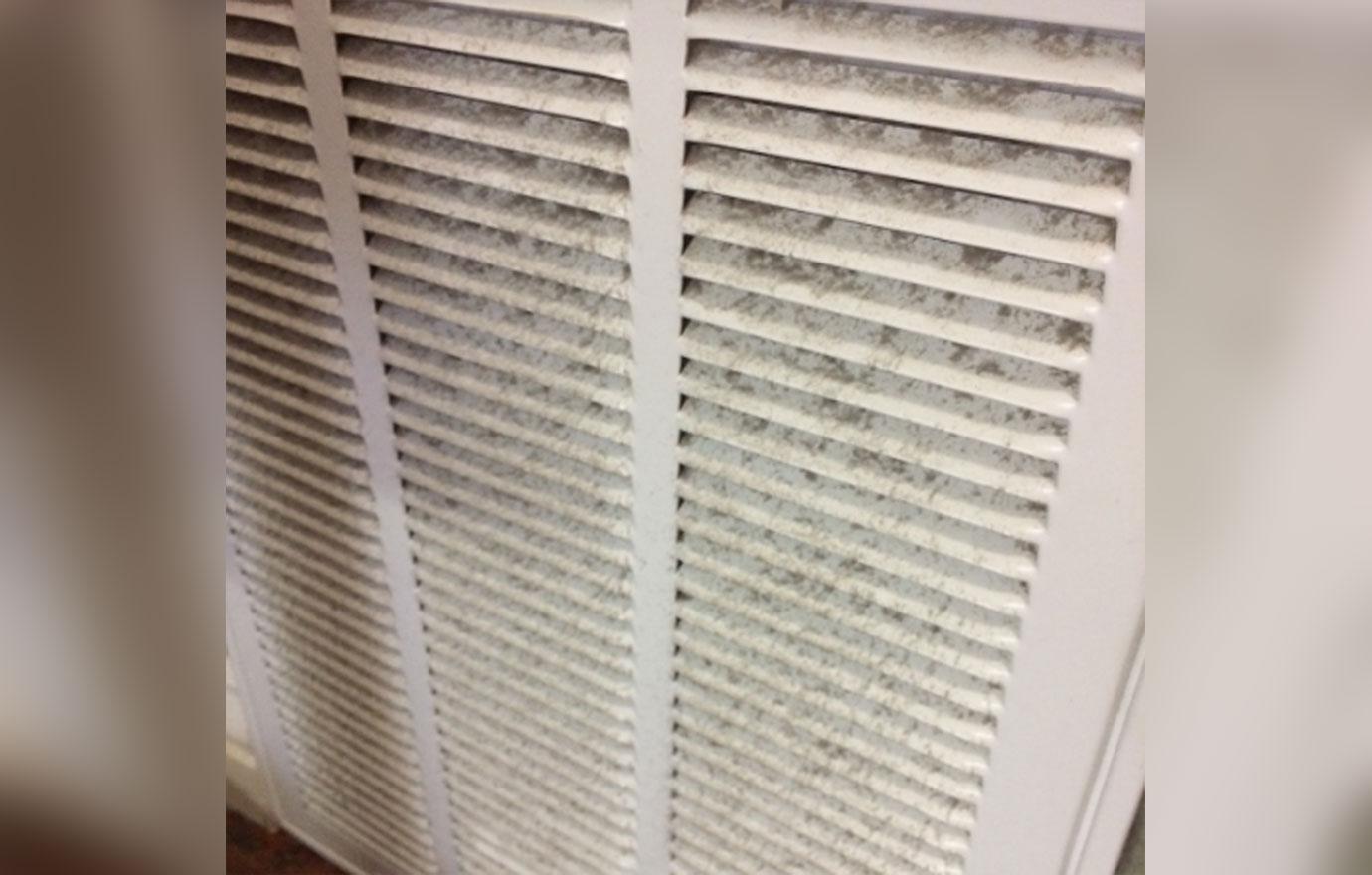 Followers slammed the reality star for the filthy home over Instagram. "That's nasty," one fan commented. "Take the time to keep a clean home for you and your family. You have so many hands that can come over to help. No excuse to live in filth like that. That's not real life, just real laziness." Another wrote, "It takes 10 seconds to walk a diaper to a trash can... like Why??"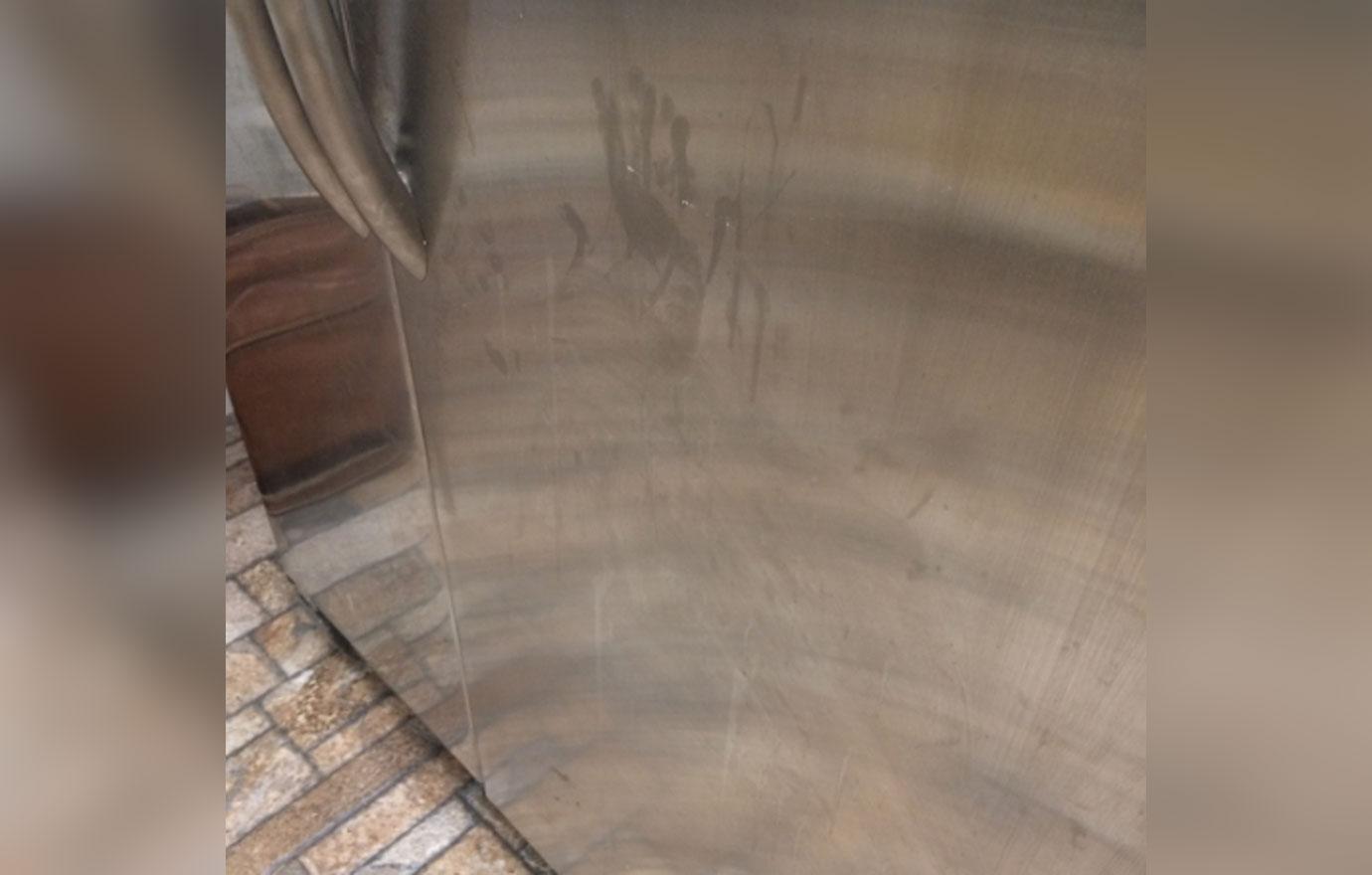 Jessa's sharing of pics of dirty house seemed to be for good reason as she defended the shocking photos, in the name of mommy realness.
Article continues below advertisement
"There's a never ending to-do list," she explained. "Some of these tasks have been accomplished today, others haven't. Some of y'all may be thinking, 'C'mon now, it only takes a few min to dust or wipe down a mirror...' I know, it is so. My reminder today has been that the same is true of the needs of the little people in our lives. I might think 'I don't have time right now.' But it only takes a few min... here and there. A few mins here, spent cuddling a fussy baby. A few mins there, singing lullabies as a toddler drifts off to sleep. 5 mins here, to read a book. 10 min there, engaging in imaginative play. Not trying to pit a clean house against interaction with kids-- sometimes both are possible, tho often they do seem in opposition to one another. Just remember, whatever projects are pulling at your time and attention today, don't forget to make time for the people around you. These are the memories that will last forever."
In a following post, she went on to write: "As I was making out my housecleaning to-do list the other day, this thought struck me... we all try to put our best foot forward and are most comfortable posting our "highlight reel" for people on social media to see. I could've waited 24 hrs and posted pics of everything freshly cleaned and looking beautiful (the stovetop is sparkling, dust bunnies have been removed, laundry is folded, bed sheets are washed, etc). Certainly people would find no fault with that... but many may find fault with themselves. I didn't do that for a reason. Reality. Sometimes you find yourself with an 8-month-old who isn't sleeping through the night, and you don't care that your bed has spit up on it--you're tired. Throw a towel down on it and sleep!"
Article continues below advertisement
She continued: "I said it before, and I'll say it again: "I am not trying to pit a clean house against interaction with kids." I believe in, and value, both. I really should've split that post into two, because it is not an either/or, but both/and. --------- Here was my thought process on the second half of what I wrote. "I know it only takes a few minutes here and there to wipe a mirror or dust a nightstand, and I am making these things priority today. I'm also going to deep clean the bathroom, re-sweep the entire house, pick up the living room, and clean out the fridge. Nothing is going to stop me from accomplishing my to-do list!" Naptime zips by, and then I hear a little voice saying 'Mommy, I hold you!'"
However, not all fans were buying what Jessa was selling, as one wrote: "I'm sorry I'm a full time working mom of two kids as well but my house stay clean , you have a huge family to help you out watch the kids for a few hours and you at least clean your house once a month , not to mention if your an organized person this wouldn't be happening to your house caz everything will have a place to be at . Watch @doitonadime she's a mom of two boys she might teach how to stay clean and organized, we all spend time our children off course but come on like you said , that's nasty."
What do you think about Jessa's post? Sound off in the comments!