PHOTOS
Jessa Sets The Record Straight On This Notorious Duggar Rule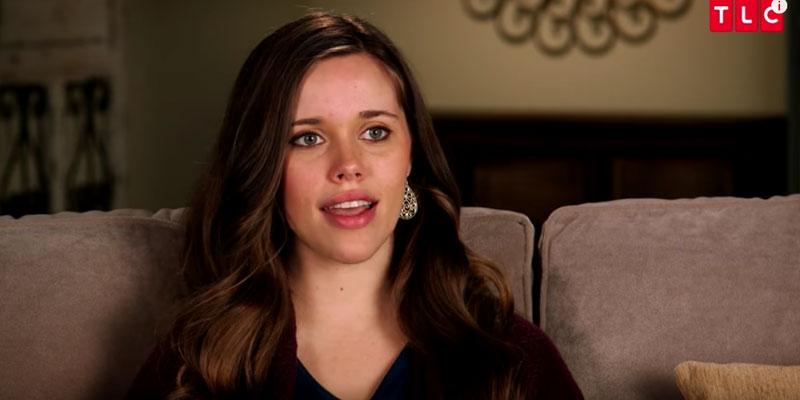 Jessa Duggar is setting the record straight! When a fan commented on the Counting On star's Instagram, making an assumption about her sister Jana, Jessa quickly cleared the air.
Article continues below advertisement
Jessa posted a series of pics of her and Jana going shopping for pumpkins with her two sons Spurgeon and Henry. "2 adults + 2 kids + double stroller + 14 giant pumpkins + 5 mums = full minivan," she captioned the pic.
Fans loved seeing Jana out and about with her sister. "Jana is so beautiful," one fan wrote. "Yes, she is!" Jessa replied with a heart-eyed emoji.
Article continues below advertisement
One fan was so intrigued by Jana, they asked, "What is Jana's Instagram handle? I'd like to follow her x."
Followers replied that Jana doesn't have her own Instagram. "I think their family has their own rule that they can't have their own social media until they are in a relationship," a fan explained.
Article continues below advertisement
Jessa, however, said that couldn't be further from the truth! "It's not a rule, it's just coincidence," she replied, along with a crying laughing emoji.
The only Duggar children with Instagram handles are the married or engaged ones, so it makes sense fans assumed a Duggar needed to be in a committed relationship to get their own account. Jana's twin brother John-David didn't start his own account until he became engaged to his fiancée Abbie. Jana, at 28, is the oldest Duggar daughter not to have an Instagram. Her older brother Josh does not have one either, but his wife Anna does.
Do you think Jessa was telling the truth about Duggars not needing to be married to have an Instagram? Sound off in the comments below!