PHOTOS
Rock Bottom: The Heartbreaking Moment Jessica Simpson Realized She Needed To Get Sober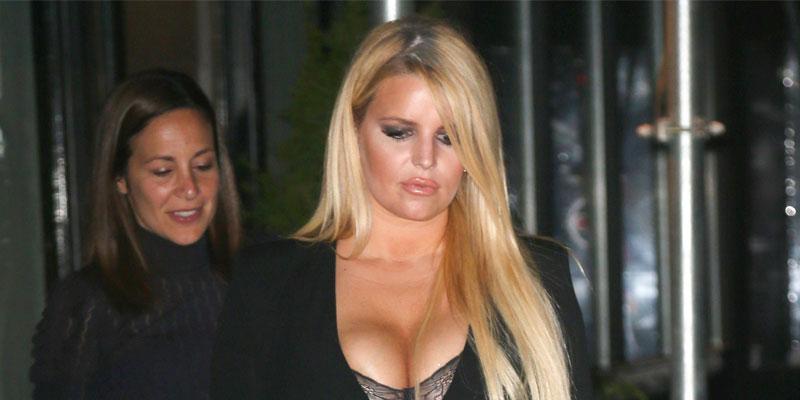 Article continues below advertisement
Jessica, 39, told People how she thought she "was too young to write a memoir" when she was 37. After she decided to get sober in 2017, she began writing her memoir.
"I didn't realize all the stuff I had to say until I was actually connected to it through music and writing," the mother of three shared with the outlet. "So when I started to go through all the depth of the pain that I was experiencing, I realized I was pretty rock bottom." In her book, Jessica recalled the moment she hit her all-time low. The "A Public Affair" songstress wrote that it was Halloween 2017 when she and her husband Eric Johnson drove to a school assembly for their daughter, Maxwell, 7.
Article continues below advertisement
Jessica was sitting in the passenger seat. "It was 7:30 in the morning and I'd already had a drink," she wrote.
After the event, Jessica and Eric, 40, drove home to prepare for their own Halloween bash. She dressed up as country star Willie Nelson and as she got ready, she "zoned out." The former NFL star asked his wife if he wanted to help get their kids ready for the party, however, the Dukes of Hazzard actress said she wasn't in any state to help. "I was terrified of letting them see me in that shape," Jessica continued in her book. "I am ashamed to say that I don't know who got them into their costumes that night."
Article continues below advertisement
She revealed that she took an Ambien later that night to help her sleep. "I slept in, afraid to see them, afraid I had failed them. I hid until they left, then drank," Jessica added.
Jessica's close inner circle later met he at her house where she told them, "I need to stop. Something's got to stop. And if it's alcohol that's doing this and making things worse, then I quit." Her pals were eager to help and with a team of doctors, love and support from friends and family, Jessica was able to face her emotional pain.
Article continues below advertisement
"This feeling of being alone and scared in the dark was one I'd had since I was abused as a child," Jessica said. "It was a long, hard emotional journey."