PHOTOS
Jill Duggar Shares Emotional Post On 11th Anniversary Of Father-In-Law's Death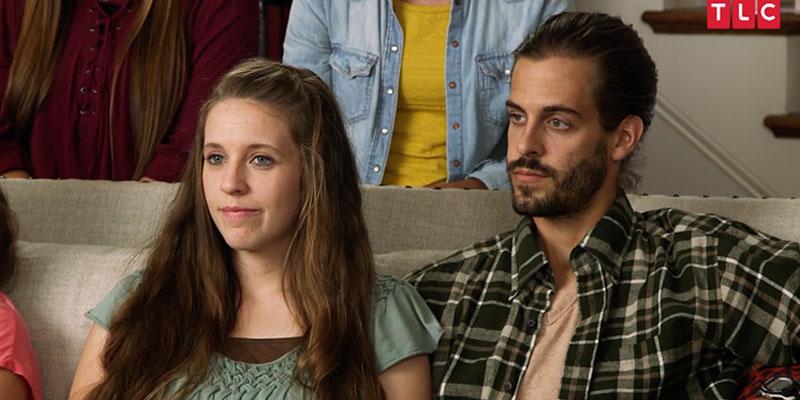 Jill Duggar took to Instagram to reflect on the 11th anniversary of her husband Derick Dillard's dad's death. The former Counting On star shared a post remembering her late father-in-law, who died exactly 11 years ago on January 18, 2008.
For more Duggar news, listen to our Dishin' on the Duggars podcast below.
Article continues below advertisement
In the emotional post, Jill shared a framed photo of Derick standing with his dad at a track meet, and another taken while they were mowing the lawn together.
"Nothing is quite as strong as the gentle strength of a father's hand," the frame read.
Article continues below advertisement
In the caption of the post, Jill relived the day her husband's life changed.
"11 years ago today, it was a normal day for my hubby at the start of his second semester at Oklahoma State University until.....his mom, brother and pastor showed up at his dorm (4 hrs from home) to tell him that his dad had unexpectedly passed away during the middle of the night. ? We miss him so much!!" Jill wrote. She hashtagged his name, #RickDillard.
Article continues below advertisement
"Life is short. You don't always know when will be the last time you see someone, or when your time here on earth will end!" Jill continued. She then added several quotes from the Bible.
Fans were quick to offer their condolences, writing, "Blessings to you today Derick, Jill and family!" and, "So sorry. Prayers for you today and hope that you cling to happy memories and the hope we have in Jesus."
Derick's father's sudden passing isn't the only heartbreak his family has endured. His mother Cathy Dillard previously battled stage 4 cancer, but luckily made a full recovery and has been cancer-free for five years.