PHOTOS
19 Weeks and Counting! Jill Duggar's Baby Bump Week by Week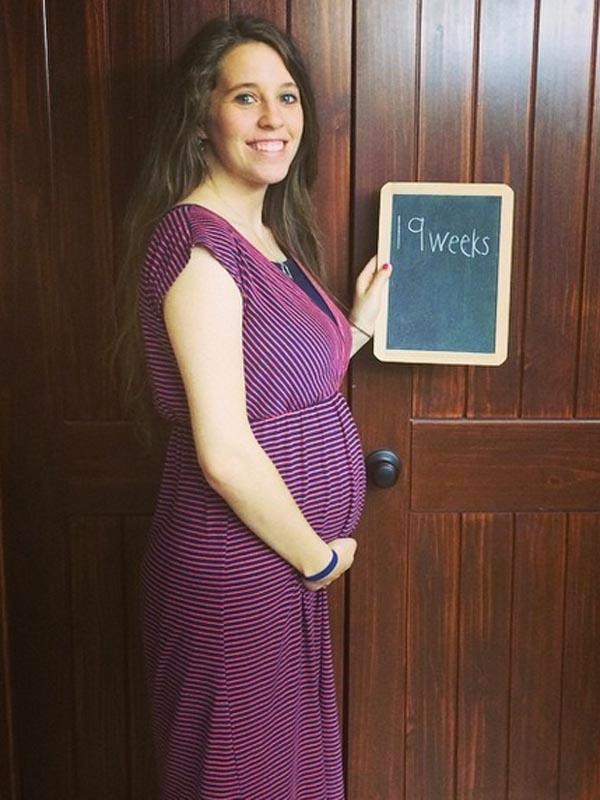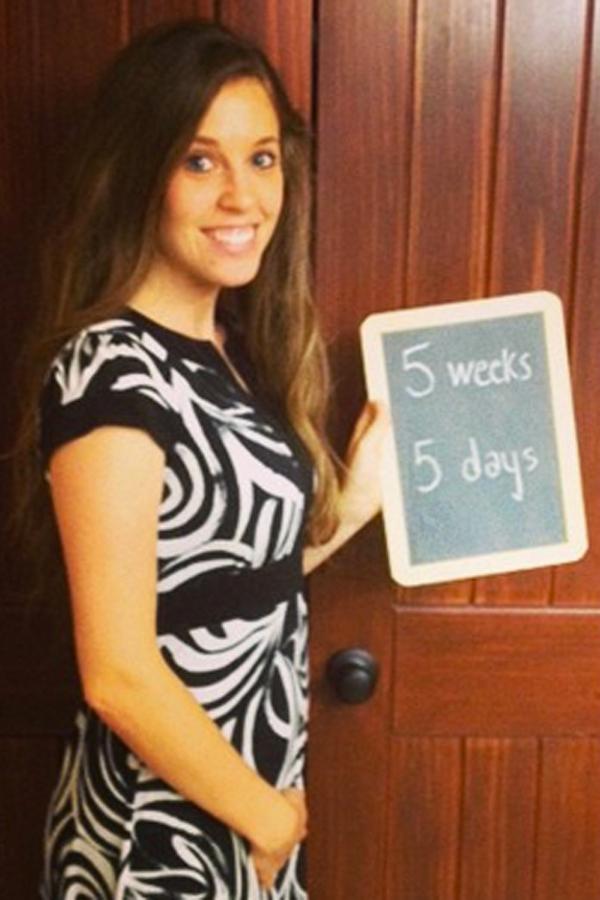 Article continues below advertisement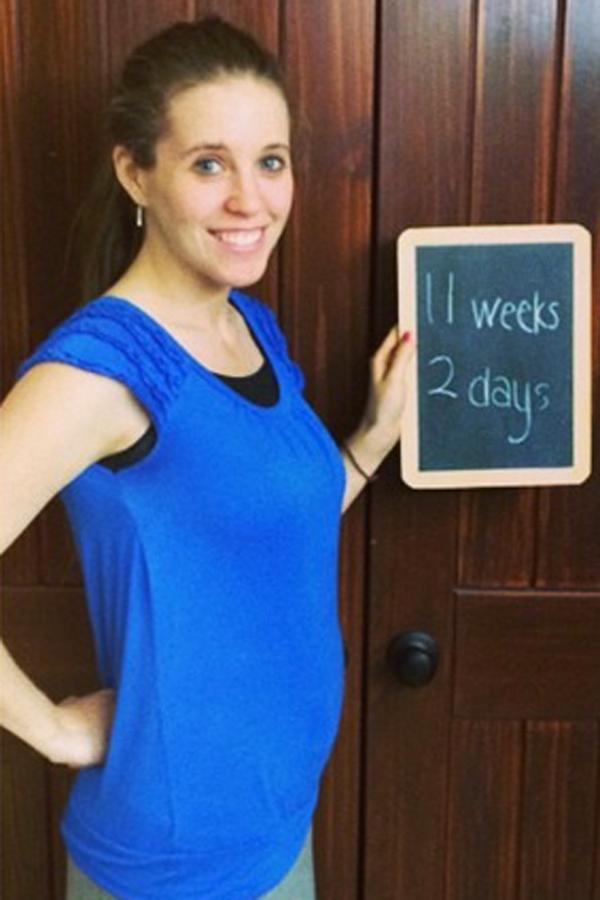 Derick shared this photo of his wife's tiny bump just before she hit the second trimester.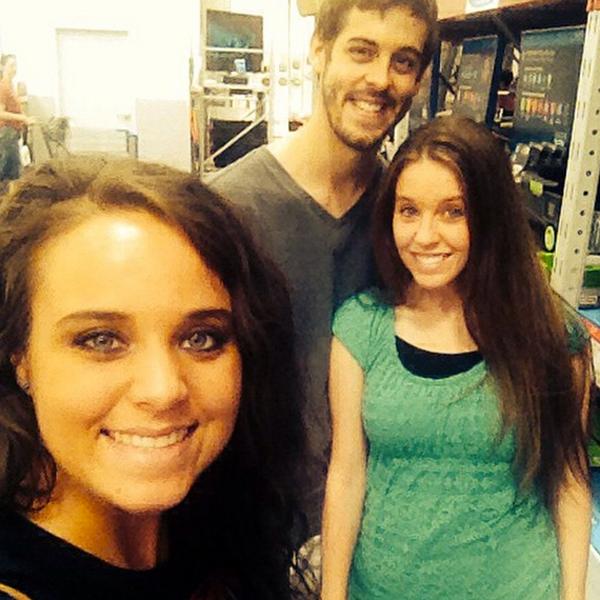 That same week, @duggarfam posted this pic of the parents-to-be and Jill's little sister, Jinger. Look at that little teeny belly!
Article continues below advertisement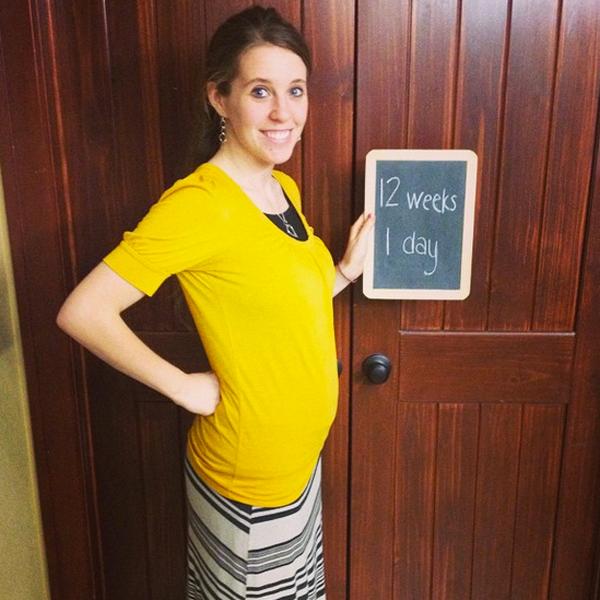 A few days after that came this photo, which Derick captioned, "Had our 12 wk midwife appt yesterday! #babydilly #jillmdillard #derickdillard #blessedparents"
MORE ON:
19 kids and counting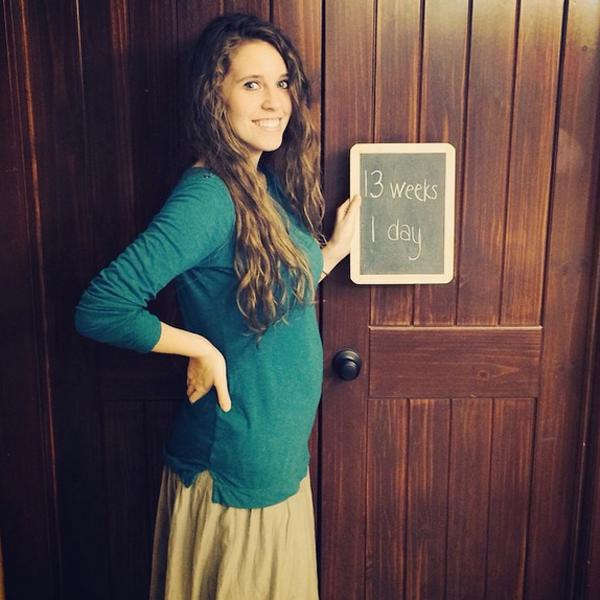 The second trimester looks good on Jill, doesn't it?
Article continues below advertisement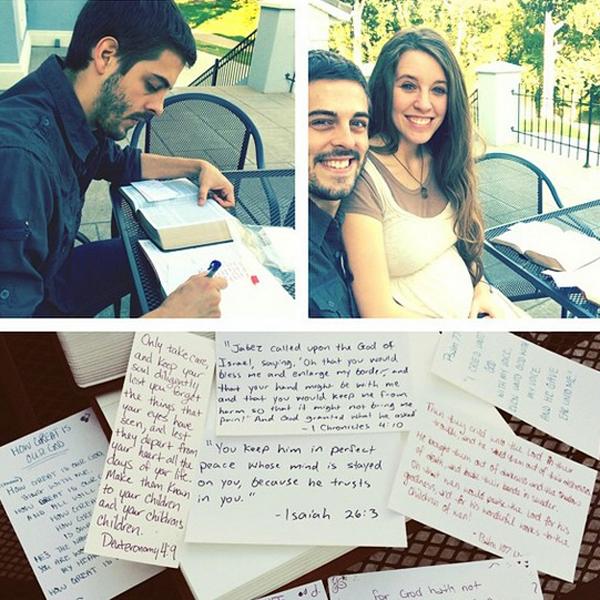 Look hard enough and you'll spot Jill's 15-week baby bump in this pic she posted on September 28th.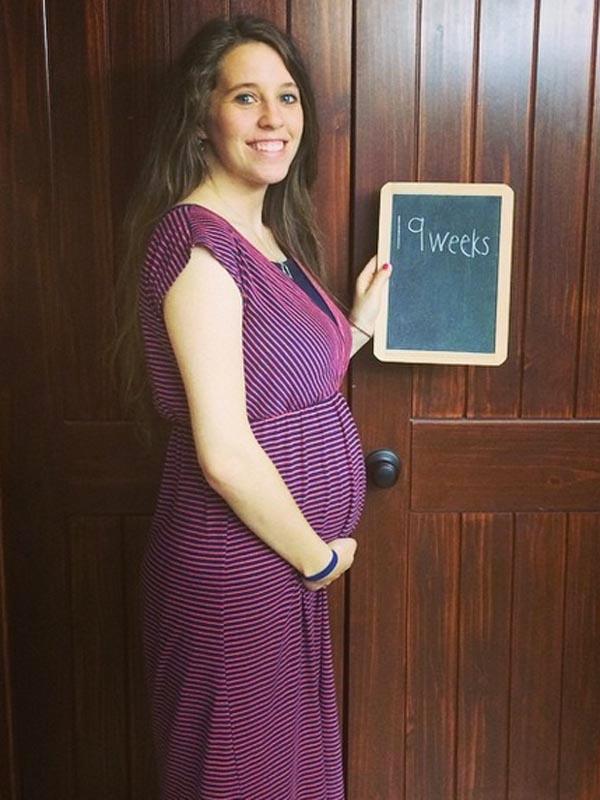 We had to wait six whole weeks between the week 13 pic and the week 19 pic of Jill's growing bump. Not fair! But we can't complain because now that we know that Baby Dillard is a boy, it makes the countdown that much more exciting. Almost halfway there, guys!