PHOTOS
Jill Duggar Slams Husband Derick Dillard After His Homophobic Twitter Rant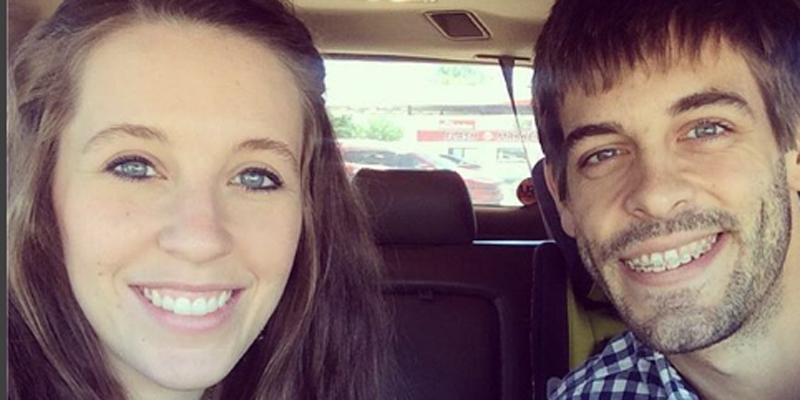 Don't take Jill Duggar's silence for agreeance. The Counting On star recently shut down a fan who tried to say that she okayed her husband, Derick Dillard, and brother Josh Duggar's previous bad behavior.
Article continues below advertisement
Find out all the details here!
On Wednesday, Jill shared this photo of a list of "16 Things to Pray for Your Children," along with the caption, "I got this at a #MOPS meeting my amazing momma was speaking at a few months ago. Not sure where she got it from, but it's super good. #thingstoprayforyourchildren." The list included: "Their salvation," "That they would be kept morally pure," "That they would love each other," and more.
Article continues below advertisement
A fan, clearly triggered by the photo, commented on Jill's post, "But it's ok to be a homophobic, cheating molester who is literally making money from having their family on a reality show." Jill then fired back, "I have never said those actions were ok."
As OK! readers' know, Jill's husband was recently called out for going on a homophobic Twitter rant against TLC stars Nate Berkus and Jeremiah Brent. "What a travesty of family," he tweeted. "It's sad how blatant the liberal agenda is, such that it both highlights and celebrates a lifestyle so degrading to children on public television as if it should be normal."
Article continues below advertisement
The fan's comments about being "a cheating molester," seemed to be targeted at Jill's older brother Josh who molested five girls as a teen (four of which were his sisters, including Jill). News broke about the now-shamed reality star's molestation scandal right before he admitted to cheating on his wife Anna.
Jill also came under fire for the final prayer on the list of 16 that read, "That our boys would be glad to be boys and our girls glad to be girls."
What do you think about Jill's response? Sound off in the comments!