PHOTOS
Derick Dillard Slams TLC Stars Nate Berkus & Jeremiah Brent In Homophobic Twitter Rant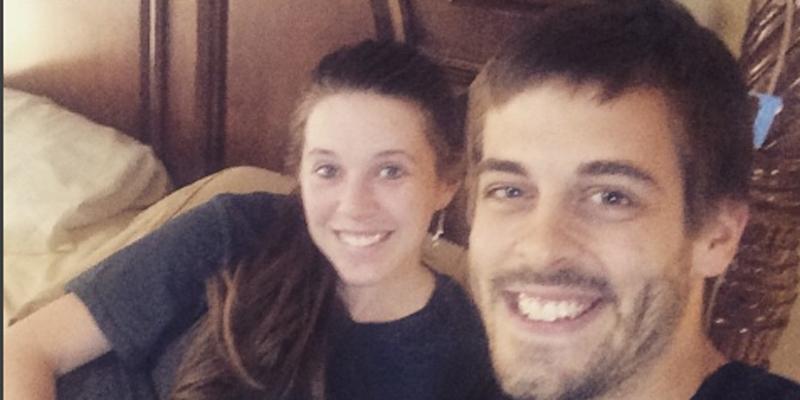 Article continues below advertisement
"What a travesty of family," Derick captioned a retweeted TLC promotional tweet for Nate and Jeremiah By Design. "It's sad how blatant the liberal agenda is, such that it both highlights and celebrates a lifestyle so degrading to children on public television as if it should be normal." Nate and Jeremiah's TLC show follows the couple as they juggle married life, raising their daughter, and helping homeowners renovate their homes.
When a fan asked, "do their lifestyles affect yours?" Derick wasted no time responding, "They affect this poor child, as well as what perversions are celebrated. If it were adultery, I doubt a network would be so quick to focus on the reality of it as if it were ok." A fan then replied that the child looks mighty happy, to which Derick sarcastically countered, "And that's a good standard for well-being? ...how they look?"
Article continues below advertisement
Derick continued: "So I guess we shouldn't have judges in our court system? Should we not be allowed to challenge what's best for the welfare of children, especially when their guardian chooses to be in the public eye and put a child in the public eye?"
The shamed reality star's rant didn't end there. He continued to defend his homophobic views, responding to fans' tweets with more hateful comments. "I'm not bashing the people, I'm just calling out the public agenda at play and how a network chooses what they highlight. Christians should love all as Christ loved all," he tweeted when a fan called him out for bashing people as a Christian. "Take advantage of capitalism: boycott what you don't believe in, but don't boycott relationships."
Article continues below advertisement
As OK! readers know, this isn't the first time Derick has been called out for his controversial views. Back in August, the former Counting On star went on a transphobic Twitter rant, attacking the then-16-year-old Jazz Jennings for her TLC show, I Am Jazz.
In the days, weeks, and months following, Derick continued to defend his comments. He even sparked further outrage by continuing to call Jazz a boy. In November, TLC finally addressed Derick's comments, tweeting a statement, which read: "We want to let our viewers know that Derick Dillard has not participated in Counting On for months and the network has no plans to feature him in the future. We want to reiterate that Derick's personal statements do not reflect the views of the network. TLC is proud to share the story of Jazz Jennings and her family and will continue to do so."
Article continues below advertisement
While it initially seemed like TLC had given Derick the boot for his transphobic comments, Derick claimed in tweets last month that he was not fired from the show. "We were going in a different direction as a family and decided to stop filming," he wrote.
What do you think about Derick's tweets? Sound off in the comments!