PHOTOS
Jim Carrey's Crazy Interview Leaves Catt Sadler Cringing & Confused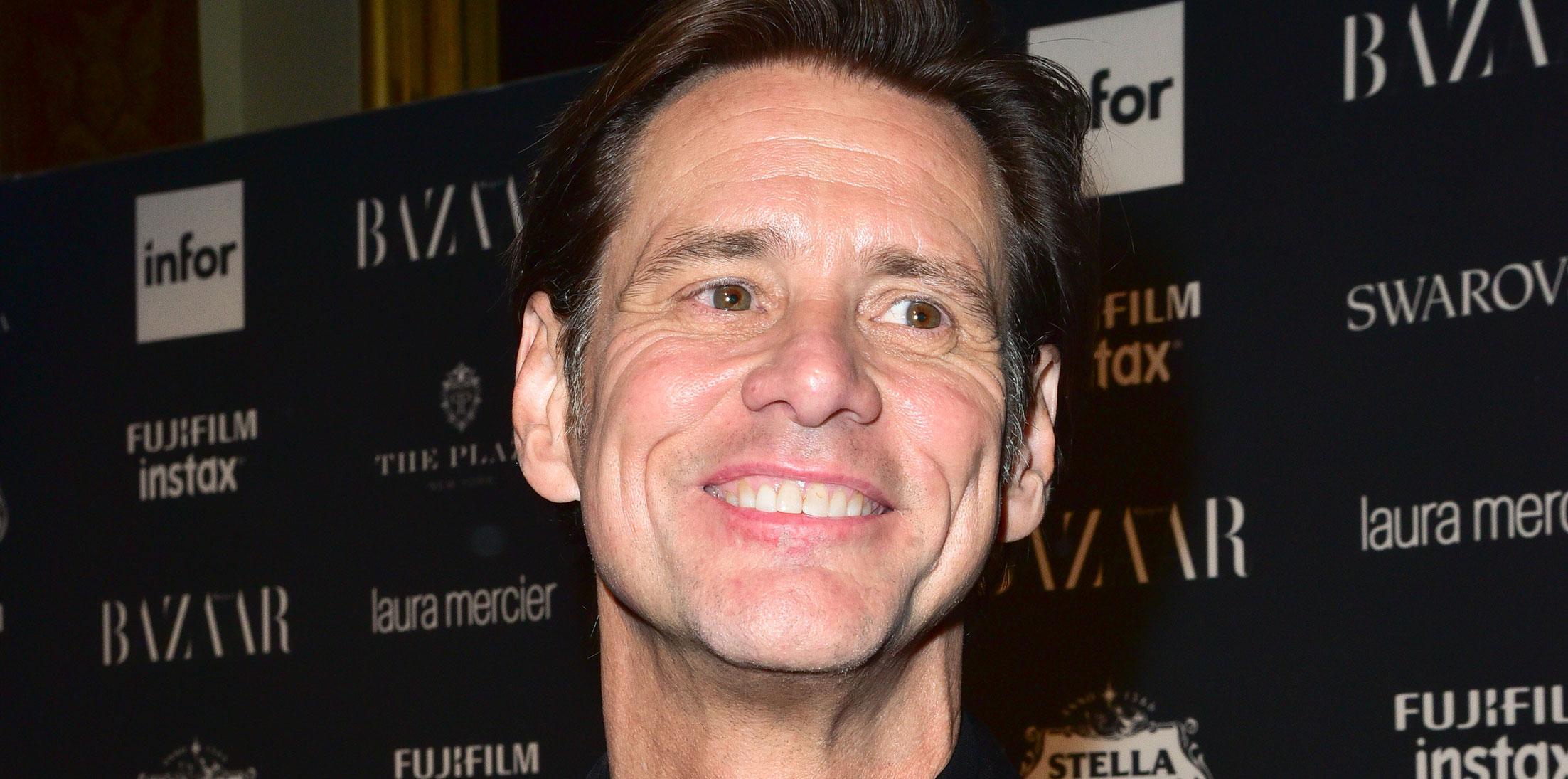 Jim Carrey has always been one to show off his comical abilities in hilarious ways, but the interview he just did with Catt Sadler over the weekend was simply cringeworthy and bizarre.
Article continues below advertisement
The Mask star showed up to the Harper's Bazaar's ICONS bash over the weekend in New York City, where he stopped to speak with the E! News host. That's where things took a turn for the weird and worse.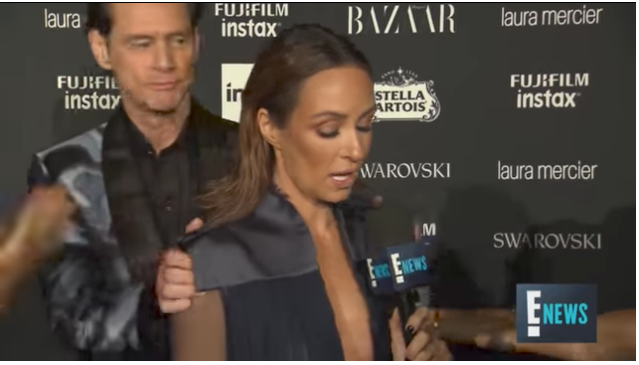 That clearly didn't work. He responded "I didn't get dressed up. There is no me. There's just things happening. (This is) not our world. We don't matter." Then he squeezed her shoulder and left, with Catt simply stunned. What could be the cause for these weird antics?
Article continues below advertisement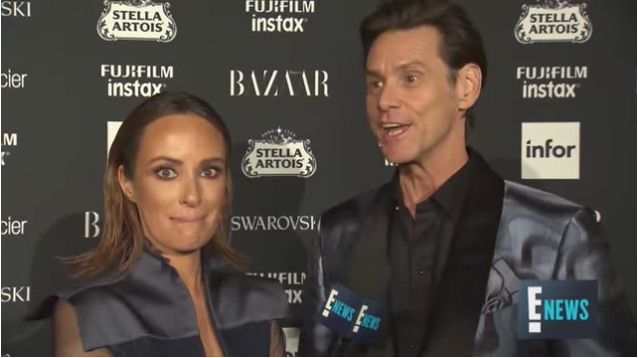 He then burst into a James Brown impersonation while Catt awkwardly looked at the camera and seemed confused on what to do next. She tried complimenting him, saying "But Jim, you got really dressed up for the occasion, you look good."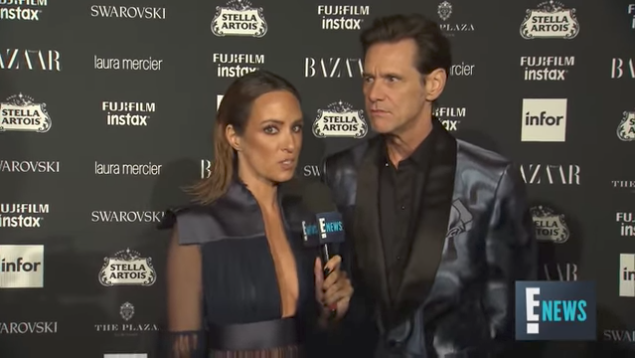 His response was just as odd. "Boy, that is just the absolute lowest-aiming possibility that we could come up with," he said. "I don't believe that you exist but there is a lovely fragrance in the air."
Article continues below advertisement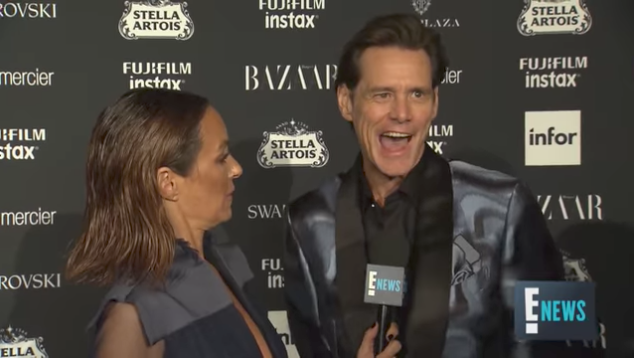 It didn't end there. Catt tried her best as the seasoned pro that she is and asked this fun question: "They're celebrating icons inside, do you believe in icons?"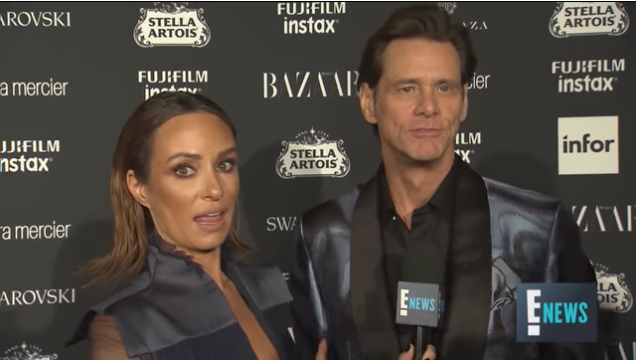 He quickly responded "There's no meaning to any of this. I wanted to find the most meaningless thing I could come to and join and here I am."
Article continues below advertisement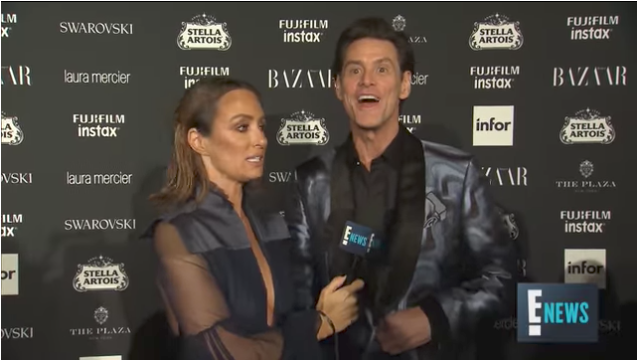 Catt looked elated to speak with Jim, but that stopped after she asked him what he was doing at this soiree given that he rarely makes appearances at these sorts of events.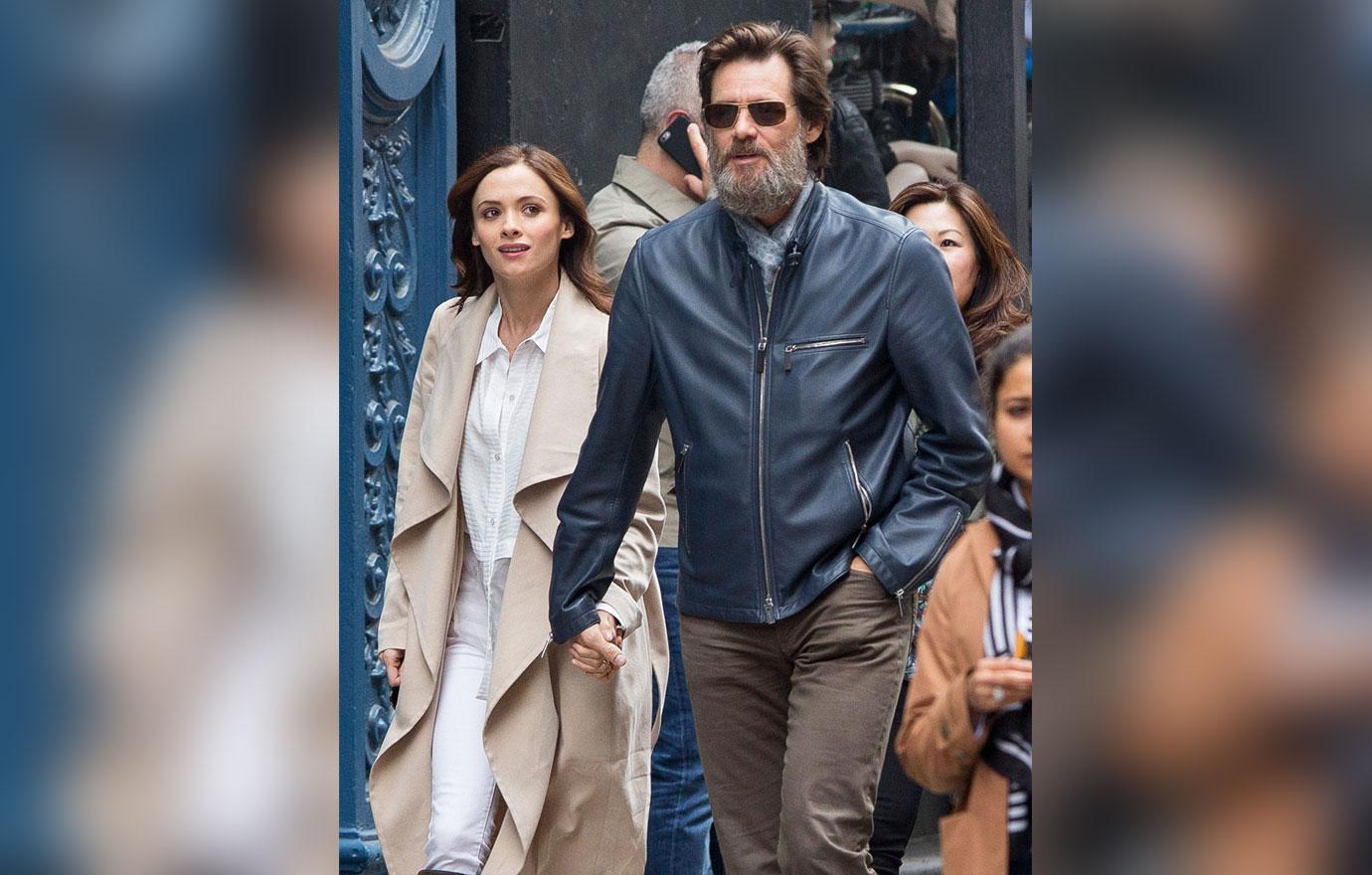 It hasn't been the easiest of years for Jim, as he was recently sued for the wrongful death of ex-girlfriend Cathriona White and was accused of buying the pills that killed her. The suit was brought forward by Cathriona's ex husband, Mark Burton.
Article continues below advertisement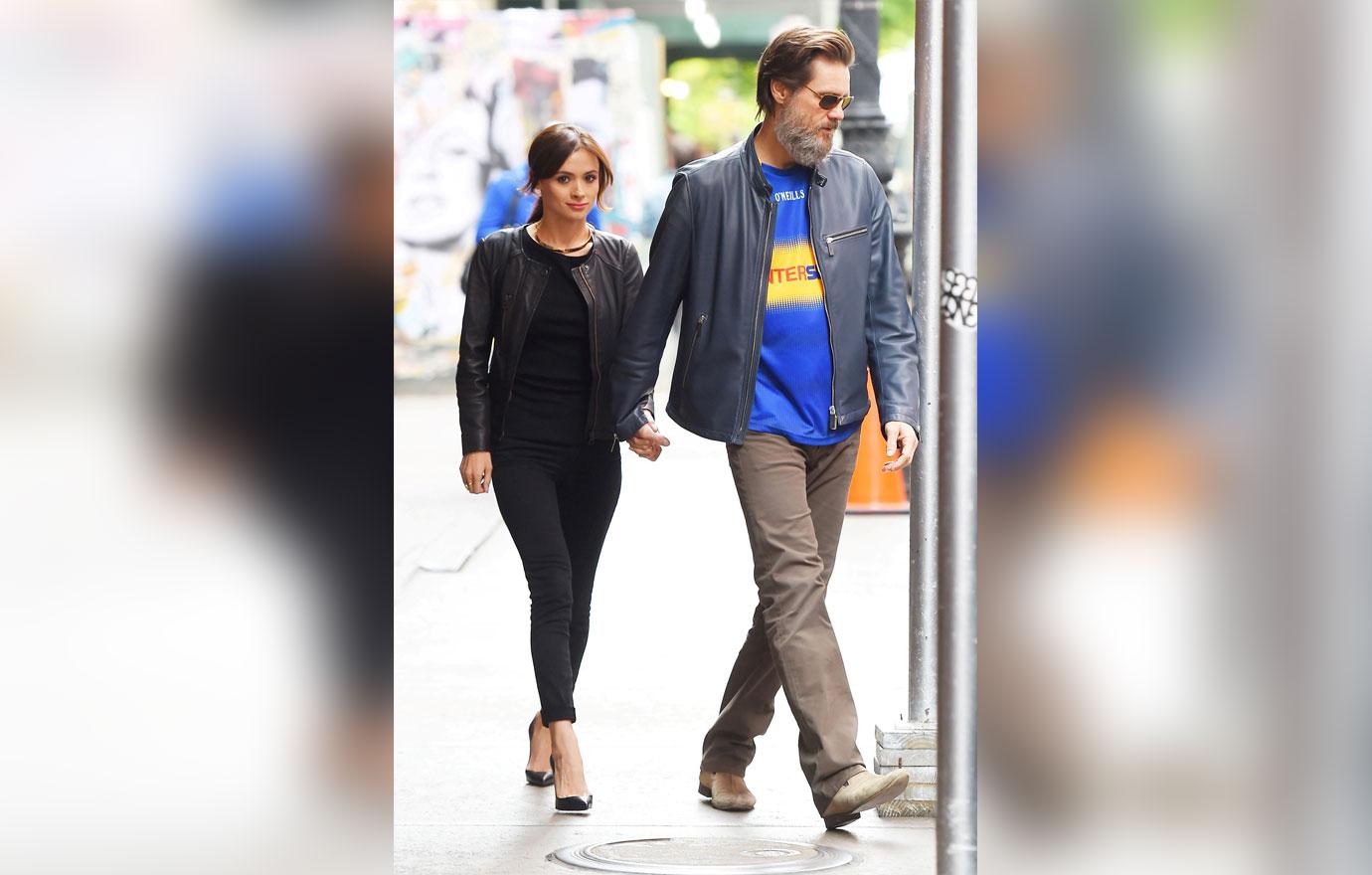 She took her own life on September 25th, 2015 after Jim allegedly gave Cathriona herpes. These antics of his could play a part in all the problems her death have caused him. Will he continue to act like this in future public appearances?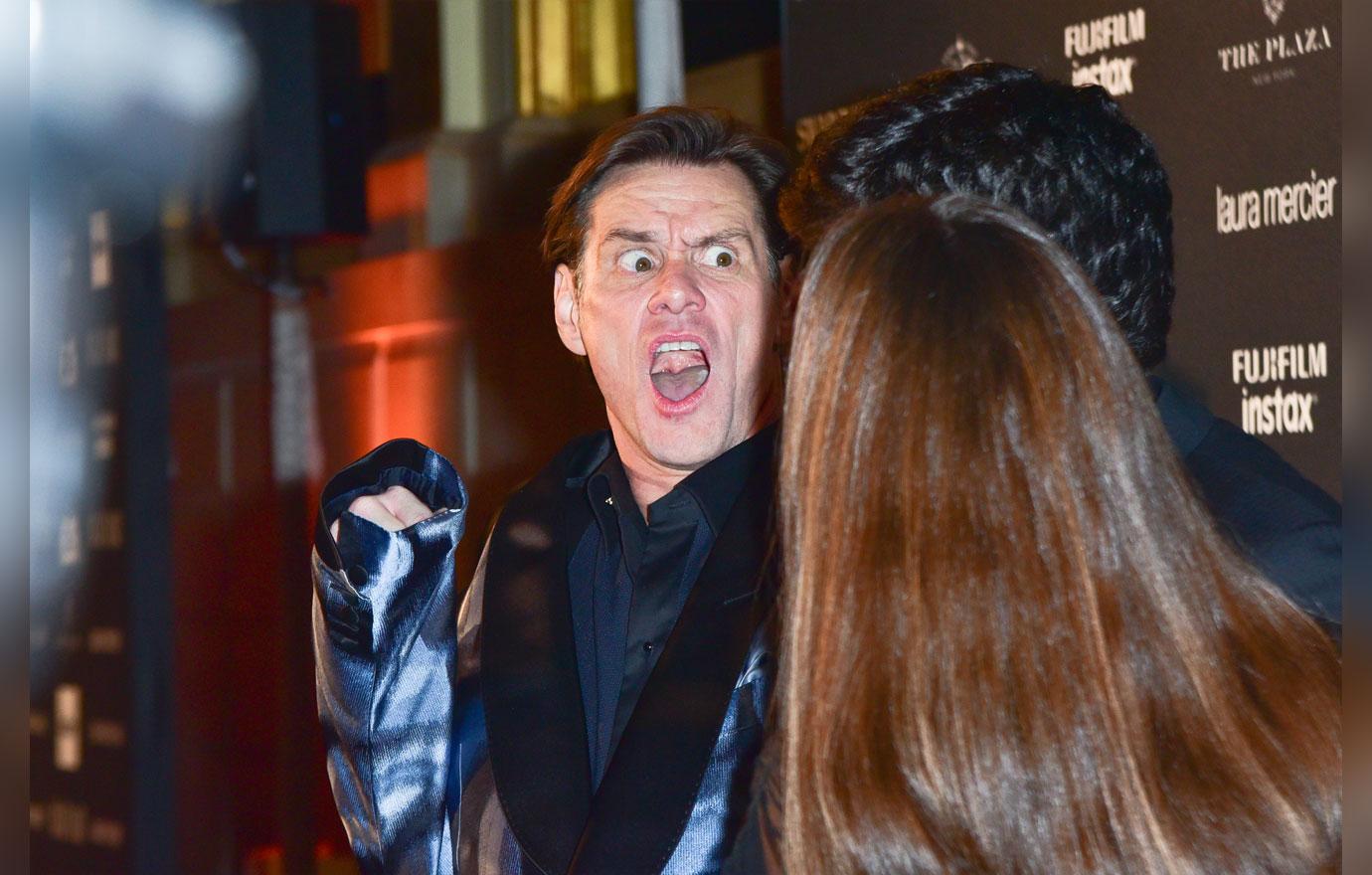 What are your thoughts on Jim's interview with Catt? Sound off in the comments!