PHOTOS
Jim Edmonds SLAMS Kelly Dodd For Claiming Meghan Was His Mistress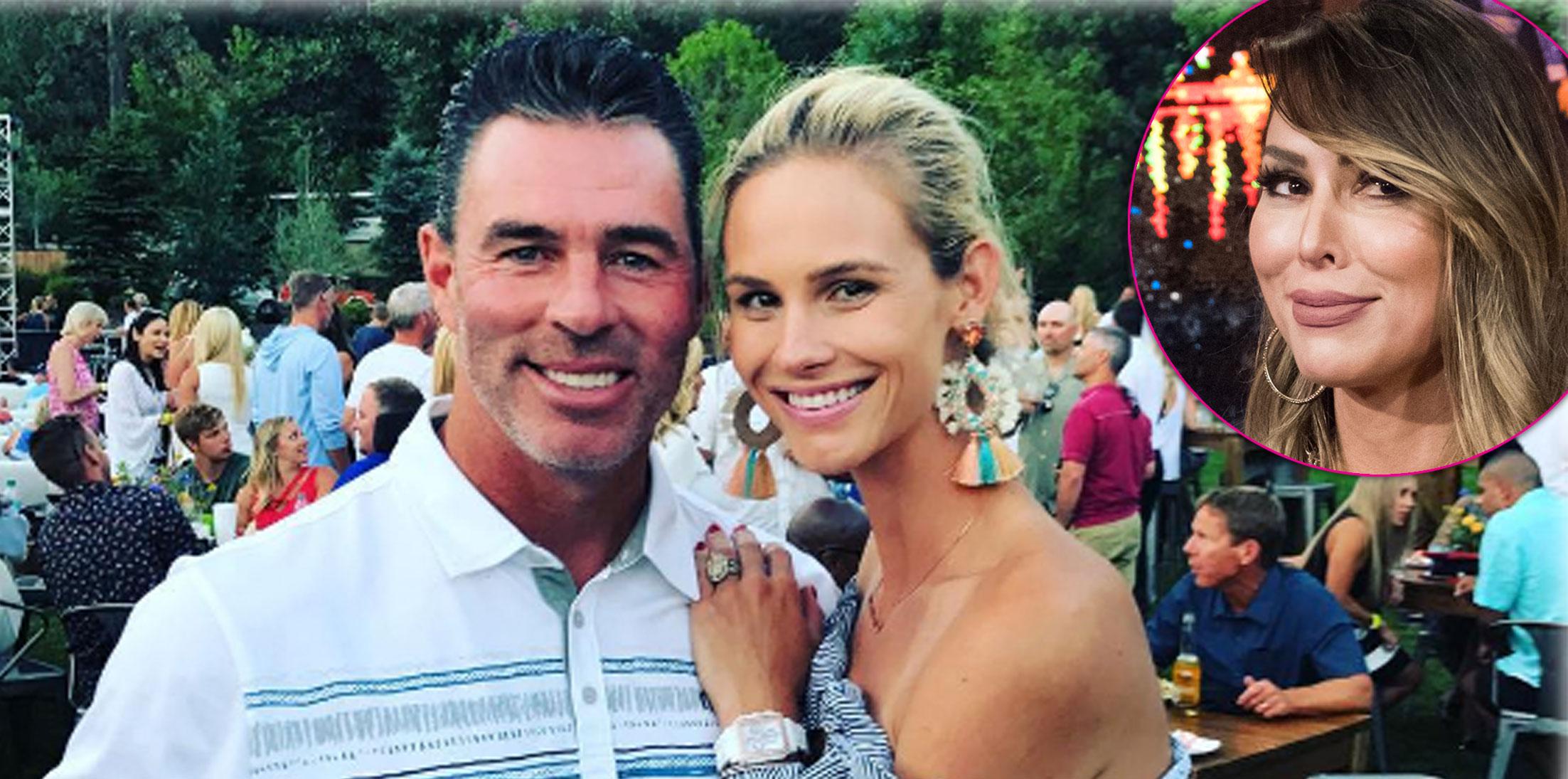 Jim Edmonds has had it with Kelly Dodd! The sports broadcaster is calling out the Real Housewives of Orange County star for spreading rumors about his wife Meghan. Kelly recently went on E!'s Daily Pop, where she claimed Meghan started dating Jim when he was still married to his ex-wife Allison. "Sorry, spilling the tea now," Kelly said on the show. But Jim is clapping back at Kelly and slamming her for spreading "bulls**t lies!"
Article continues below advertisement
"This is the first time I've ever said anything to anyone but I just can't deal with the bulls**t lies anymore," Jim told E! News, adding that Kelly's allegations that Meghan began as his mistress are "beyond crazy."
"I'm 100 percent sure she's fully aware that she's making up lies and the information she got was incorrect," he continued.
Article continues below advertisement
Jim accused Kelly of "trying to make herself look better at the expense of everyone else." "There should be repercussions for people who make up flat-out lies just to put themselves on TV because they have nothing better to say," he said.
"Her relationship is completely a disaster. She's filed for divorce and moved out and was having her own situations. I think she should worry about her own d**n self," Jim vented.
Article continues below advertisement
"If you're going to spread rumors about somebody, they better be true or you should have to pay some consequences for spreading lies," Jim added.
What do you think of Jim's response to Kelly's comments? Sound off in the comments below.