PHOTOS
Jimmy Fallon Hospitalized: Late Night Host Cancels Tonight Show For Hand Injury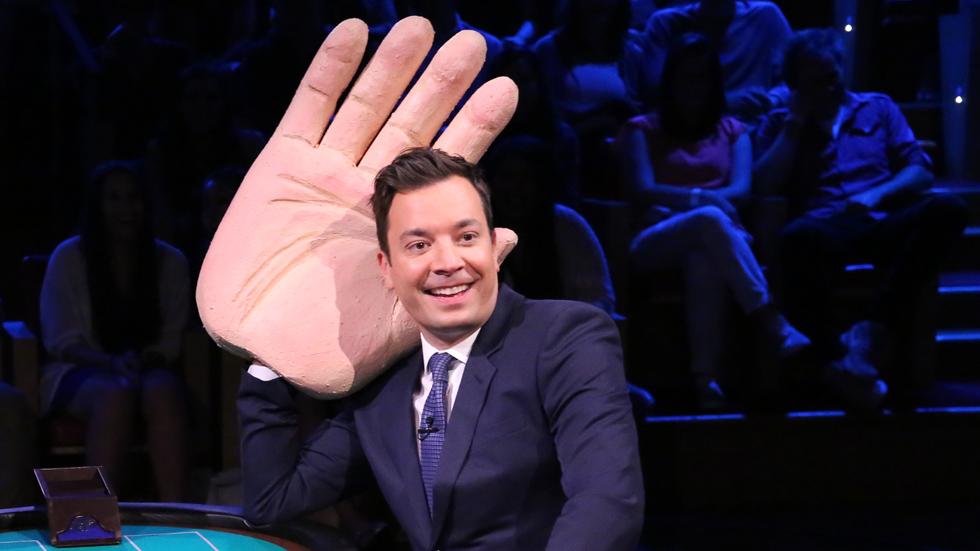 The Tonight Show Starring Jimmy Fallon - Season 2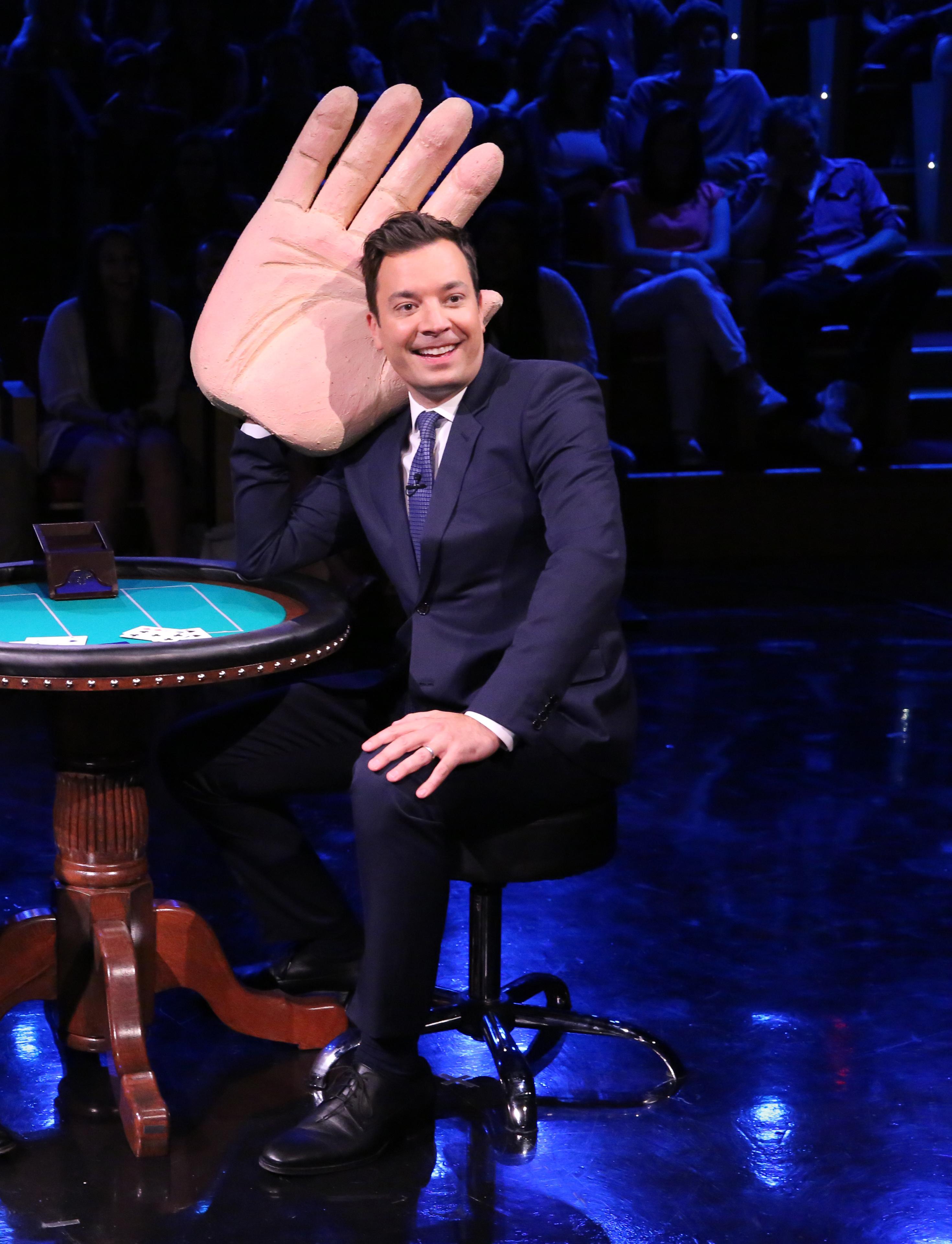 Jimmy Fallon was hospitalized on Friday morning after suffering an injury to his hand, which forced him to cancel his June 26 taping of The Tonight Show.
Article continues below advertisement
Jimmy Fallon promotes his new book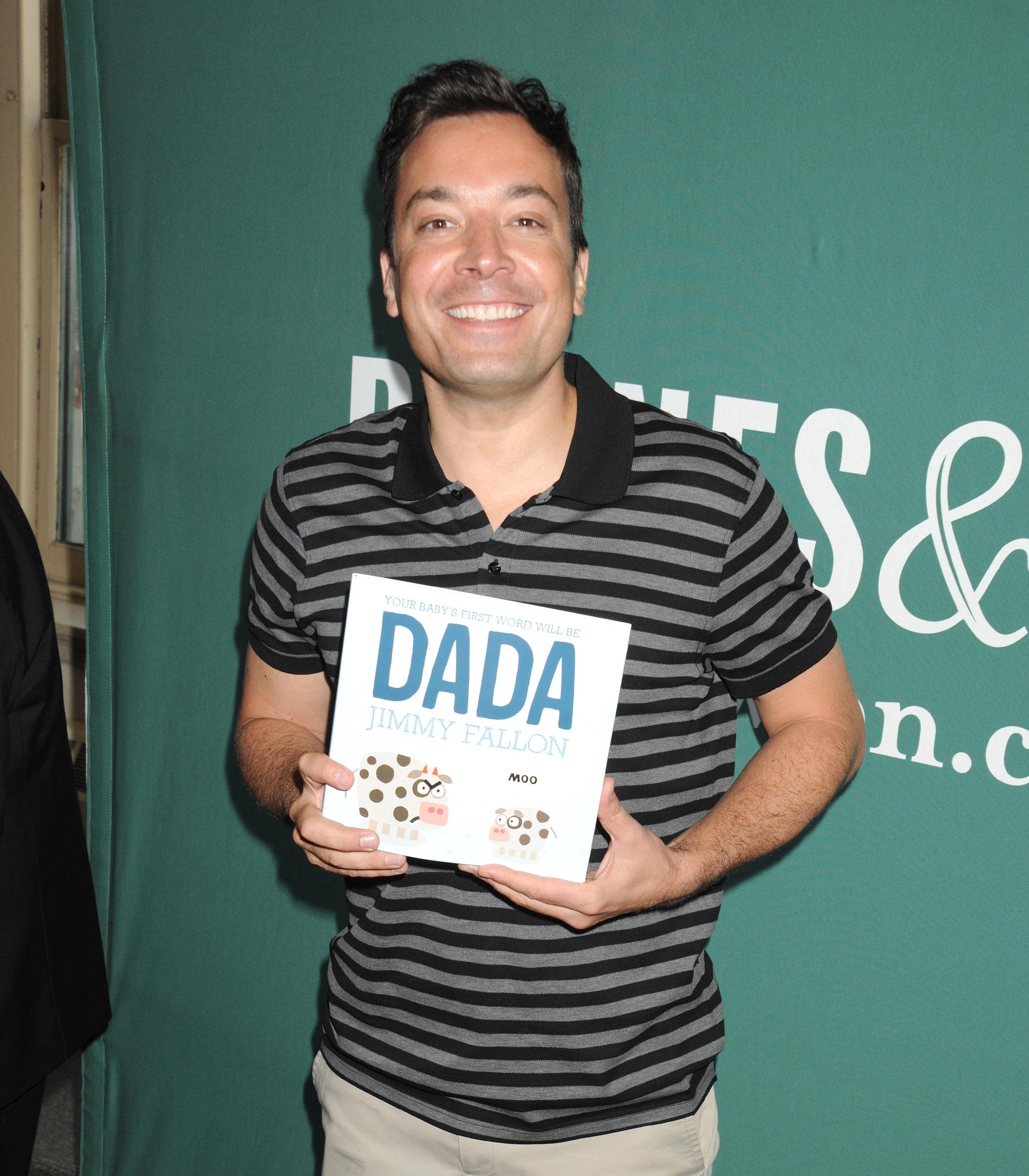 "Hey guys - unfortunately tonight's taping has been cancelled due to Jimmy injuring his hand. He's totally fine but we'll be airing a repeat," a statement read.
Jimmy Fallon chats on his cellphone on his way back to work at the NBC Studios in New York City, NY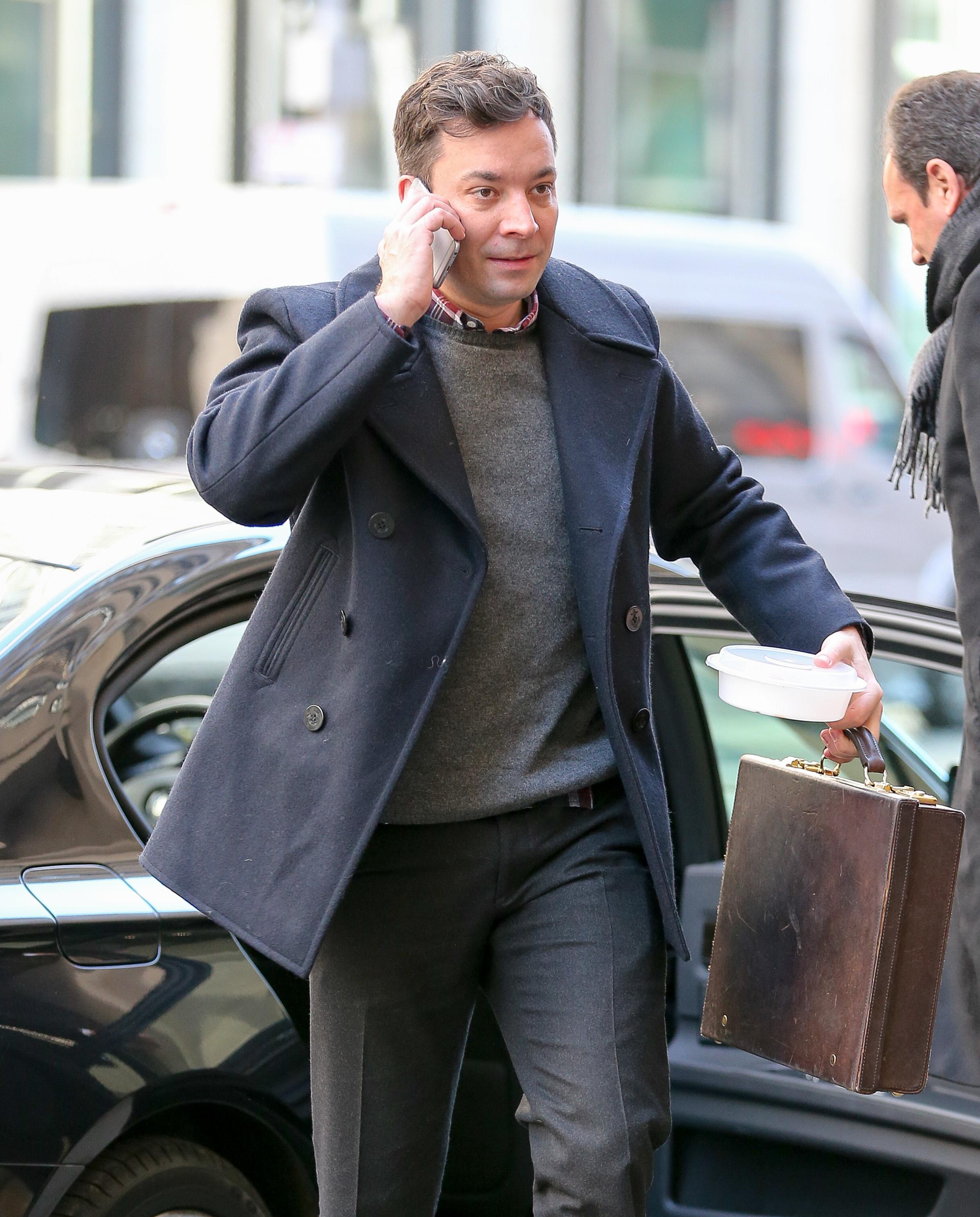 According to one report, the host, 40, had surgery on his hand this morning as recommended by a specialist.
Article continues below advertisement
'The Tonight Show' host Jimmy Fallon stopped by Harbor Books in Sag Harbor for a Father's Day preview of his new children's book, 'Your Baby's First Word Will Be Dada'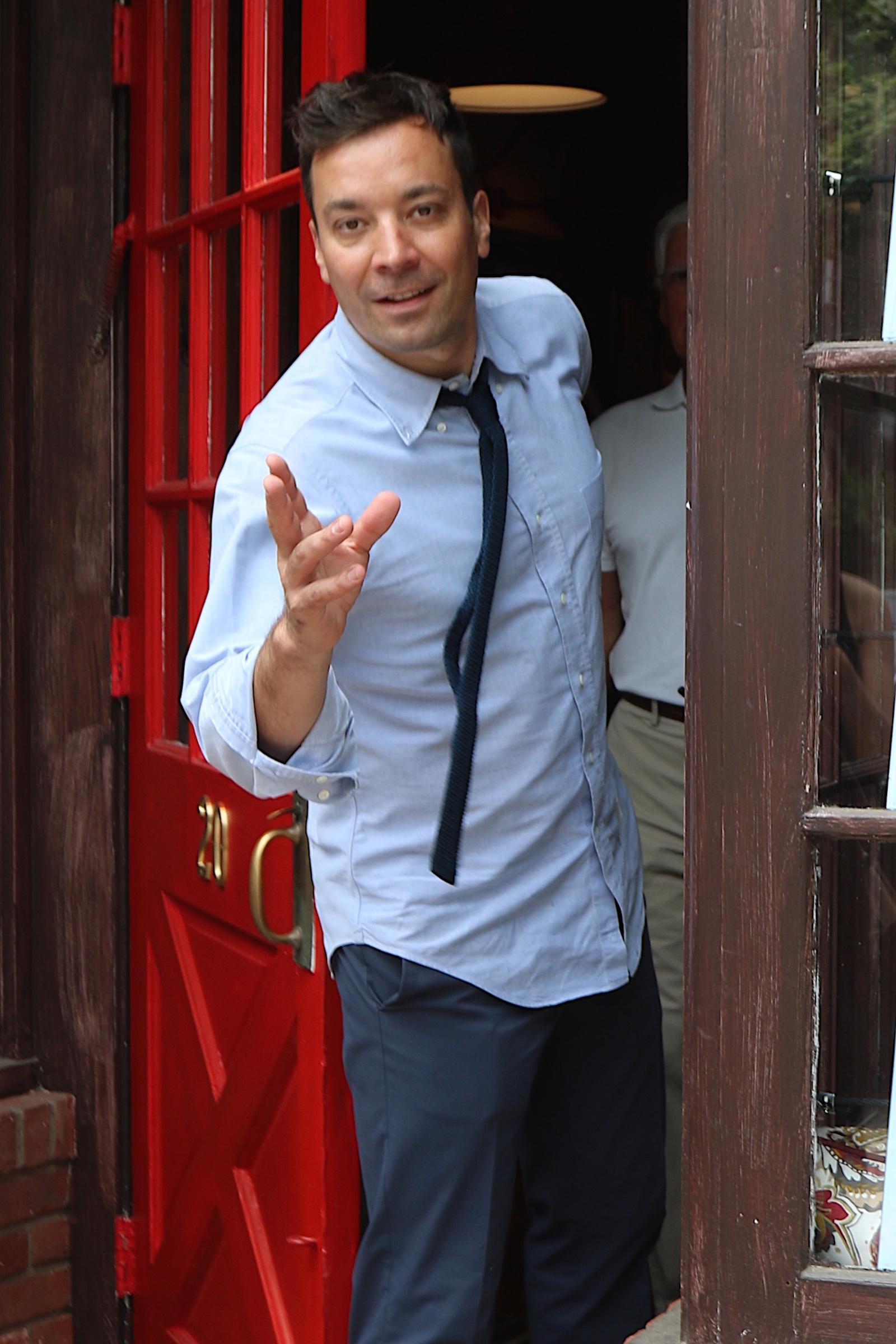 His hand injury reportedly happened at his NYC apartment.
Article continues below advertisement
EXCLUSIVE: INF - Jimmy Fallon and Family Spend the Day in East Hamptons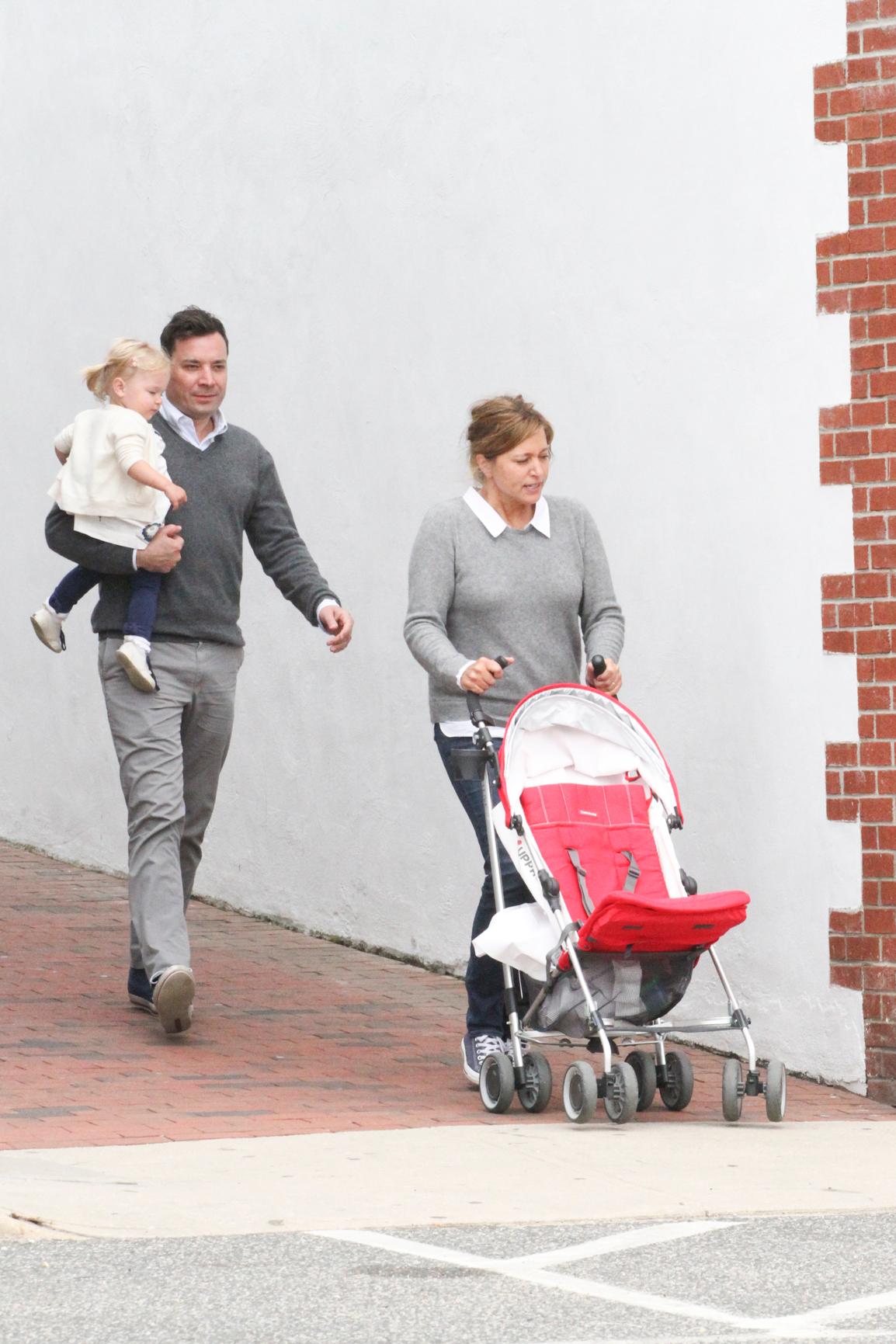 Jimmy and his wife, Nancy Juvonen, recently welcomed their second child Frances Cole on December 3, 2014. He took a few days off from taping but immediately went back to his Tonight Show post on December 8.