PHOTOS
Josiah Duggar's Wife Lauren Shows Off Her Rebellious Style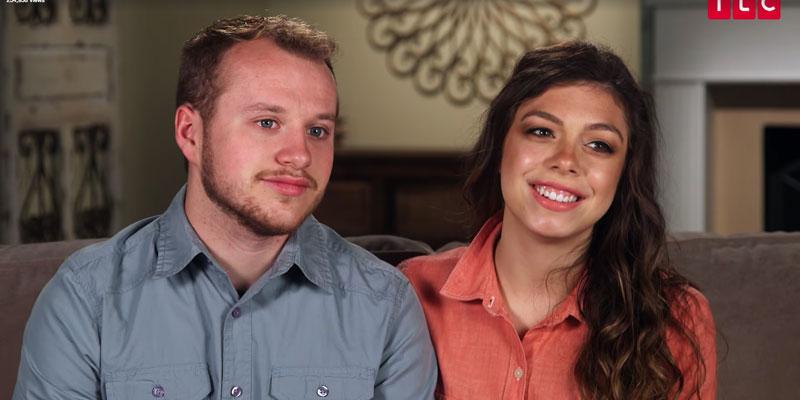 Even though she married into the Duggar family, Josiah Duggar's wife Lauren isn't about to trade in her wardrobe for hand-me-downs and denim skirts! The 19-year-old continues to wear her own unique style — and some fans are wondering if it follows the Duggars' strict modesty dress code.
For more Duggar news, listen to our Dishin' on the Duggars podcast above.
Article continues below advertisement
After New Year's, Josiah posted a photo of his wife taking down their Christmas tree. "Can't believe it's already been 6 months since I married you! You were the best decision I ever made! Love u sweet heart," Josiah captioned the photo.
In the picture and video, Lauren wore a form-fitting red dress that showed off her curves. A few followers questioned if her outfit was modest enough by Duggar standards! The family believes in covering up knees and shoulders.
Article continues below advertisement
"Modest clothing supporters - please explain how a dress like this (or her wedding dress) could be considered modest. It shows every curve," one follower wrote. "Just because the body is covered doesn't mean it's modest. When clothing fits against the body like that, modesty goes out the window."
Said another, "This is a tight dress and you can almost see outlines of what's under it. I agree that it is not the most modest type of dress."
Article continues below advertisement
Others defended Lauren's look. "Seriously? Her outfit is beautiful. Nothing immodest about it. What, is she supposed to wear frumpy clothing or a paper sack?" a commenter asked.
"So you can tell she's a woman under that dress. Why is that so upsetting to you? Tell me, do you wear a long bag with eye holes cut out so as not to tempt any man? There is NOTHING wrong with what she's wearing!" said another.
Article continues below advertisement
Others agreed Lauren's outfits were of no concern to anyone but herself. "Just because she married into the family, doesn't mean she has to follow their rules. She is her own woman and can make her own choices," one person observed.
What do you think of Lauren's outfit choice? Sound off in the comments below.