PHOTOS
Joy-Anna Duggar's Half-Brother-In-Law Arrested In 2010 After Making Bomb Threat!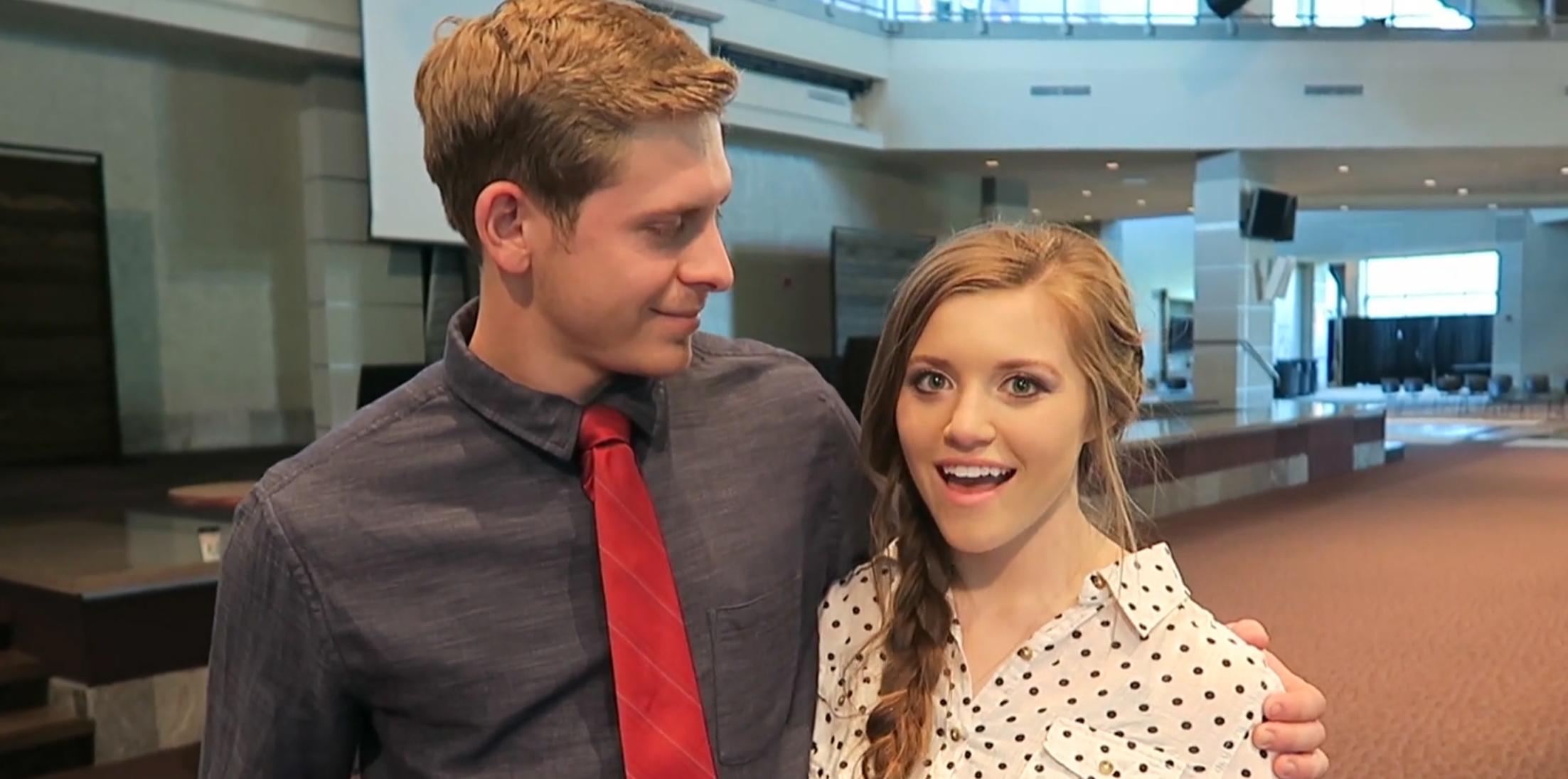 The Duggar versus Forsyth feud continues! Amidst recent family drama, the Duggars are at odds with Joy-Anna's husband Austin Forsyth, RadarOnline.com has revealed that Joy's half-brother-in-law, Brandon Forsyth, was arrested for making bomb threats, back in 2010! According to documents obtained from the United States District Court for the Eastern District of Texas, by Radar, Austin's half-brother from their father's first marriage, was arrested and charged with explosive willfully making a threat, and false information and hoaxes.
Article continues below advertisement
"On or about May 29, 2010, in Bowie County, Texas, defendant, through the use of the telephone, made a threat to kill, injure, and to intimidate the occupants of the Health South Rehabilitation hospital by means of an explosive," the court papers allege.
"Defendant did intentionally convey false and misleading information. He used the telephone to make a bomb threat to Health South Rehabilitation Hospital, under circumstances where such information may reasonably have been believed, that indicated that an activity had taken, was taking, and would take place," the docs continued.
Article continues below advertisement
According to the court documents, Brandon was arrested on June 2, 2010, for charges relating to the purchase of a stolen weapon. The government then filed a motion for a psychiatric evaluation, as Brandon was reportedly being "suicidal" at the time of his arrest.
"Federal agents who are also investigating this case have reported that the defendant suffers from an obsessive compulsive disorder and bipolar disorder," the docs read. "There is also concern that since his arrest on his state charged Mr. Forsyth has become increasingly mentally unstable."
Article continues below advertisement
The documents also revealed that the Government's request to have Brandon held without bond, was approved. Brandon then accepted a plea deal and pled guilty to the second count of the indictment on October 26, 2010. The first count was dismissed. Austin's half-brother was ultimately sentenced to 20 months in prison with three years of supervised release. He was also ordered to pay $100 in costs.
Article continues below advertisement
"There has been a lot of talk about the character of her new husband Austin," a source told Radar. "He was more of a rebel child." Even Anna Duggar, who is married to disgraced Josh Duggar, was especially "disappointed in Austin's character."
What do you think of Joy's family drama? Sound off in the comments!