PHOTOS
Kailyn Lowry BANS Chris Lopez From Seeing Son Until He Acknowledges Paternity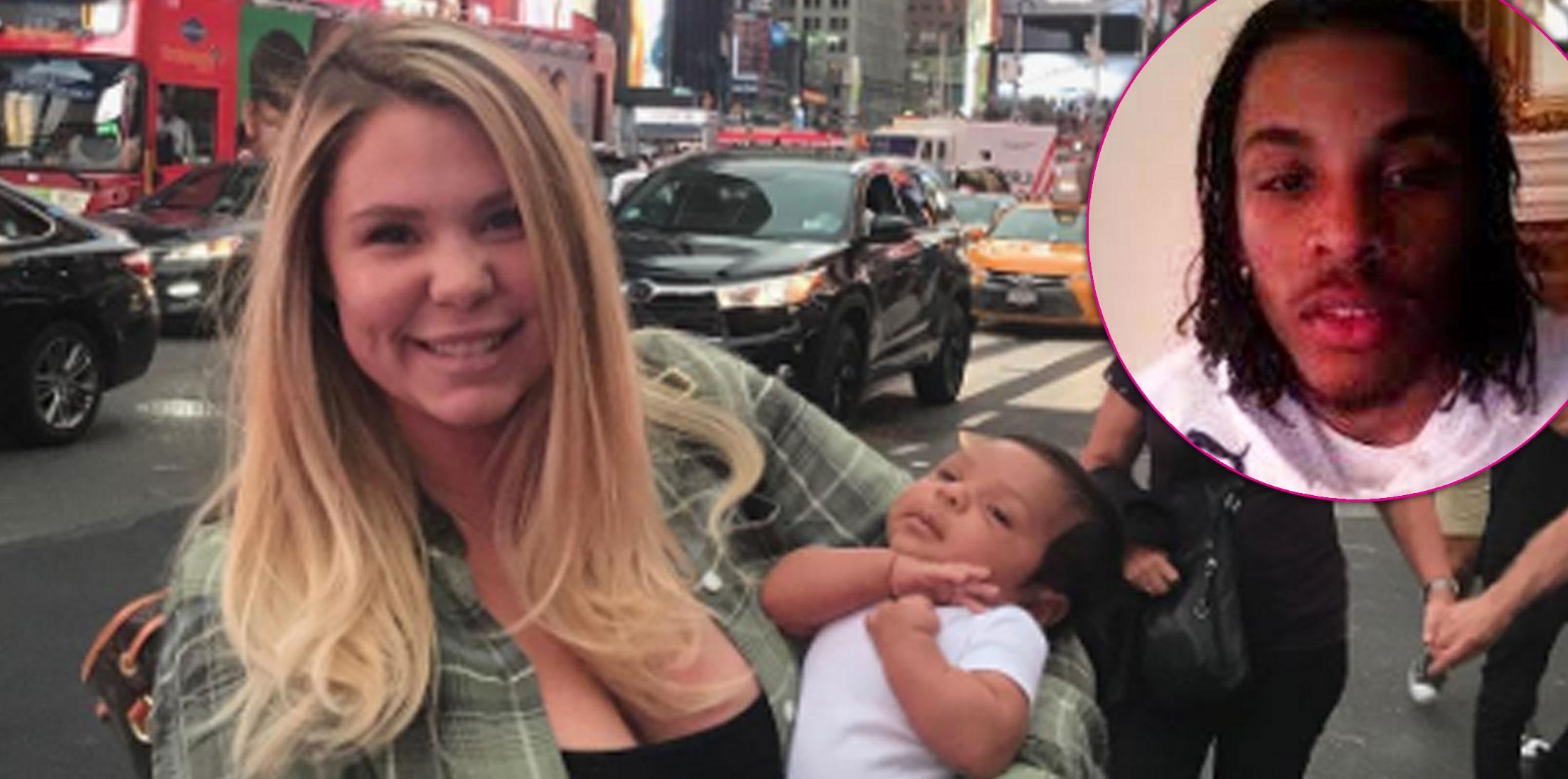 Kailyn Lowry is already at odds with her third baby daddy Chris Lopez! The Teen Mom 2 star, 25, is preparing to take Chris to court because he has yet to acknowledge he's the father of their two-month-old son Lux Russell. According to a RadarOnline.com insider, Chris is refusing to sign paternity papers to avoid paying for child support! Click through for all the details on Kail's baby daddy drama.
Article continues below advertisement
"My guess is he won't acknowledge paternity so she can't file for child support," a source close to Kail told Radar exclusively. "They give a form in the hospital, but he didn't sign it."
Now, Kail is using the law to force Chris to step up.
Article continues below advertisement
"Her lawyer drew something up and they are going through the court because he doesn't have any rights to Lux without signing," the insider said. "He's not seeing the baby right now for those reasons."
According to the insider, there's no hope for reconciliation between Kail and Chris, who broke up shortly after she found out she was pregnant. "Chris did nothing but cheat on her," the source claimed.
Article continues below advertisement
Kail even went ahead with naming Lux without Chris' input. While she said he agreed to Lux's first name, she had to decide on his middle name Russell alone. "I finally decided on a name because it felt like I was going nowhere with Chris trying to decide," she told TheAshleysRealityRoundUp.com.
Article continues below advertisement
Kail and Chris' current situation is in stark contrast to the way things were when Lux was first born in September. At the time, Kail told Radar, "When he has the baby he does a really good job. He's very hands-on when he is with him. I tell him all the time that I'm shocked and impressed."
Do you think Kail and Chris will be able to work things out? Sound off in the comments below.