PHOTOS
Botched or Not? See Kailyn Lowry's Plastic Surgery Transformation Photos!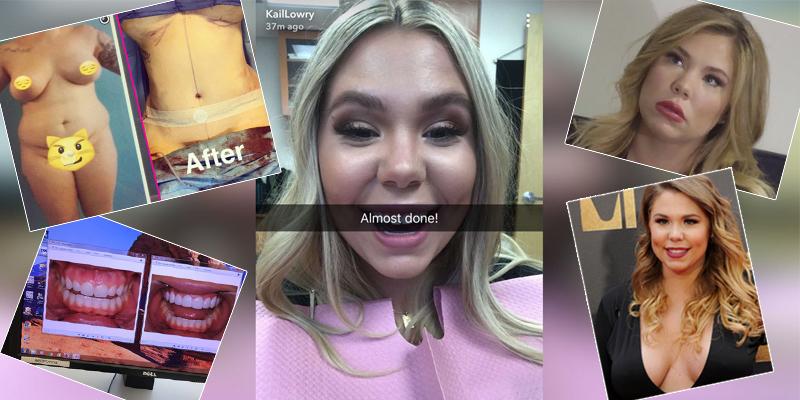 Kailyn Lowry's body has had its ups and downs due to three pregnancies with sons Isaac, Lincoln and Lux, from baby daddies Jo Rivera, Javi Marroquin, and Chris Lopez, respectively. And like many Hollywood celebs, Kailyn has hopped on the plastic surgery train to correct and enhance her post-pregnancy appearance. In fact, the Teen Mom star has always been candid about her transformation over the years. For Kailyn, achieving her ideal figure has been a rollercoaster ride full of trial and error.
Article continues below advertisement
Although Kailyn's plastic surgery transformation has sparked an equal amount of compliments and criticism from social media fans and trolls alike—and may even contributed to her marriage failing—it's undeniable that Kailyn looks gorgeous after all the work done. But has dabbling in Botox, breast augmentation procedures and butt lifts been worth it? Totally! According to the reality star herself, who has patted herself on the back for her dramatic transformation on several occasions.
Lip fillers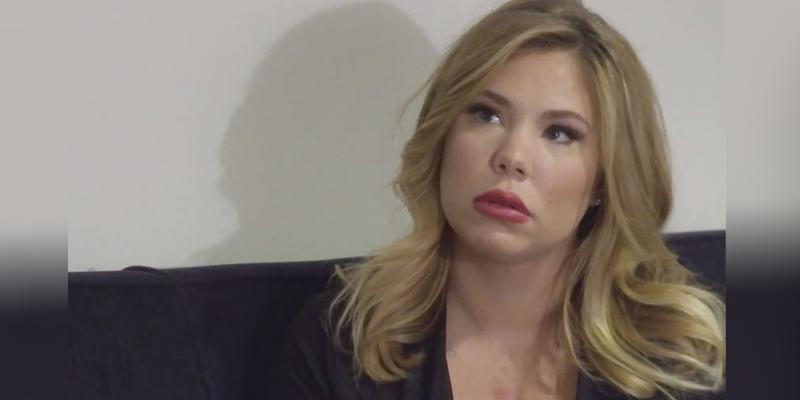 In June 2016, Kailyn emerged with a brand new look: a fuller pout. Some fans were thrilled. Others, well… not so much.
Kailyn triggered a mixed reaction on social media after the TV personality debuted her re-worked, swollen lips during a Teen Mom reunion special.
The star confirmed on Twitter that she got lip injections to plump up her lips, and hinted that she actually regretted her decision to go under the needle.
Turns out, that puffy pout, which her fans absolutely loved, was a botched lip filler procedure! In her tweet, Kailyn revealed that she had a bad reaction to lip injections, adding, "You should have seen them without lipstick."
Fans speculate that it wasn't the first time Kailyn got lip fillers. The TV personality was seen with a much bigger pout in 2015, but at the time, she denied rumors that it was the result of lip injections.
Article continues below advertisement
Tummy tuck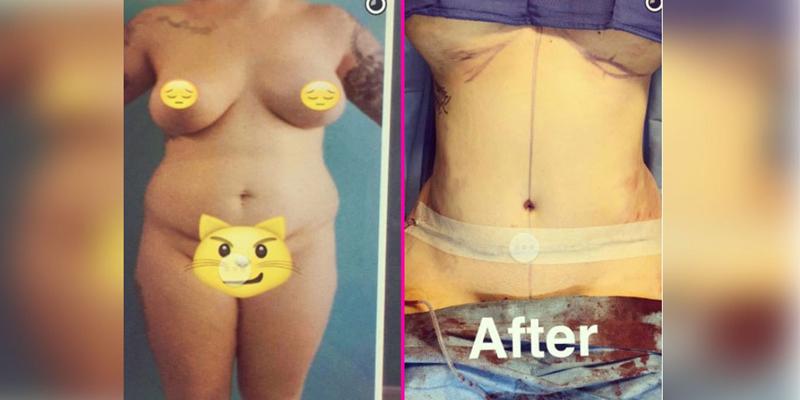 At first, fans couldn't stomach those grisly before and after photos of Kailyn's mommy makeover in January 2016. The disturbing pics, which showed the reality star terribly bruised and swollen, sent her fans into a frenzy.
But after her large social media following saw the actual result of the plastic surgery, they were quite pleased! The tummy tuck was part of the mommy makeover, and helped the then mother-of-two get a flat stomach.
The procedure, which included fat transfers, was performed by one of the most reputable cosmetic surgeons, Dr. Michael Salzhauer, aka Dr. Miami, who captured the whole thing on his Snapchat account.
As seen from the before and after pics, the difference is astronomical.
Article continues below advertisement
Booty
No celebrity who faces daily scrutiny from millions of followers on social media likes it when their butt becomes the butt of a joke (pardon the pun).
In order to fend off her Instagram trolls, who kept bothering her with unflattering comments about her booty, Kailyn got a Brazilian butt lift as part of her infamous mommy makeover.
And, well, it definitely paid off (though it was anything but low-budget, as the cost of the procedure averages between $8,000 and $10,000).
Kailyn didn't get butt implants during the Brazilian butt lift, as Dr. Miami used the reality star's own fat to create that round-looking, perfectly shaped booty.
Kailyn had gained some weight after giving birth to Lincoln in November 2013, so the surgeon had plenty to work with when transferring fat from areas like her tummy, back and love handles to her backside.
Article continues below advertisement
Neck liposuction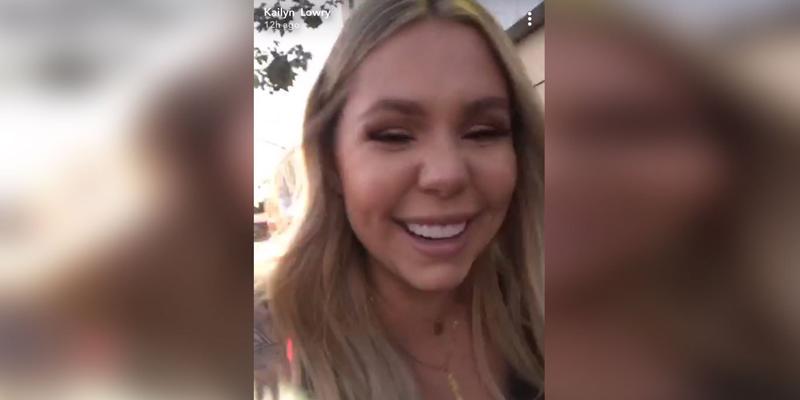 But a bigger booty and a flatter stomach weren't the only creations of Dr. Miami during Kailyn's infamous plastic surgery in early 2016. Because, you know, if you have a hammer, everything looks like a nail.
So the surgeon went the extra mile to transform her appearance. The reality star put her neck on the line (literally and figuratively) and underwent neck liposuction, which carries such complications as post-operative swelling and bruising, bleeding and infection.
The result? Kailyn and her fans were pleased—she no longer had that extra fat pad under the chin.
Article continues below advertisement
Smile makeover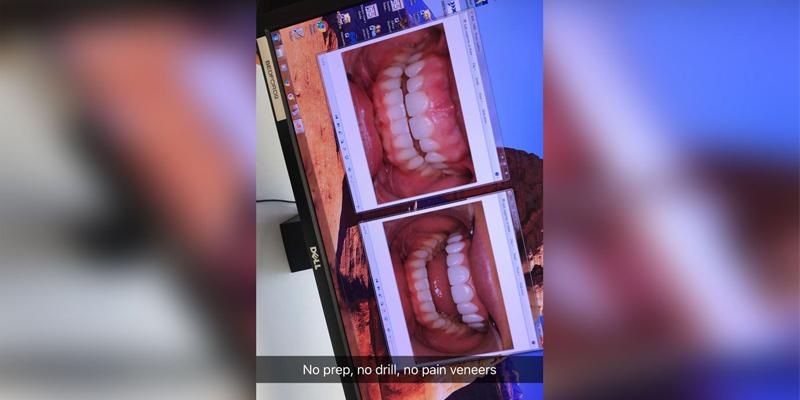 The next procedure Kailyn sank her teeth into was… a dental makeover.
Good cosmetic dentists are as rare as hens' teeth (pun intended), so Kailyn went straight to one of the best cosmetic dentists in California, Dr. Aamir Wahab.
Kailyn's smile makeover was documented as part of The Doctors show, and the reality star, who has to flash her megawatt smile on TV on numerous occasions, couldn't stop gushing about her dental makeover.
Kailyn got rapid veneers, which are fitted over the existing teeth, so the entire process was quick and painless (the original teeth aren't removed as part of the procedure). As the reality star put it after the smile makeover, "They are super thin. No prep, no drill, no pain."
During the episode, Kailyn explained her motivation behind wanting to get new teeth. "My teeth have bothered me for a long time. I have a lot of pressure being on TV," the Teen Mom star said.
Kailyn spent nearly $10,000 on her veneers, bracers, gum surgery, and retainers.
Article continues below advertisement
Cheek fillers and nose job: rumors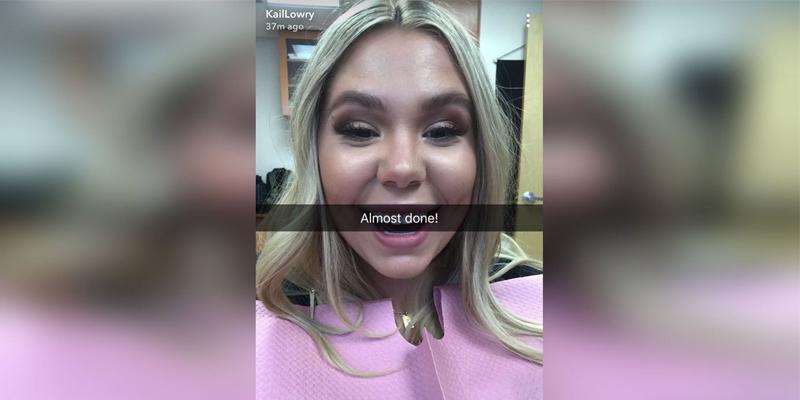 The rumor mill was running non-stop about Kailyn's other plastic surgeries and cosmetic procedures done along with the smile makeover in October 2017. Some speculated that the mother-of-three got cheek fillers and nose job.
To address the rumors head-on, Kailyn had a cheeky response to all the fans and trolls getting too nosy about the cheek fillers and nose job (pun intended).
Kailyn is not one to bite her lip, so she responded to the rumors that she had more work done. "Definitely only got my teeth done," the reality star shared on her Snapchat, insisting that "I didn't do anything else to my face."
The Teen Mom star went on to credit her new look to the fact that she started wearing makeup "for the first time in a long time." Denying the nose job rumors, Kailyn said, "I still have a snout," referring to her nose, before adding, "I look pretty much the same" despite the dental makeover.
Later, in her interview with In Touch Weekly magazine, Kailyn clarified her makeup claims by insisting that she "just contoured the sh*t" out of her face, which made her face look dramatically different.
The TV personality, who has previously claimed to have had a bad reaction to Botox, may be pretty blatantly trolling her fans, as many noticed that her face continued to look different in many Instagram and Snapchat selfies after the smile makeover.
Article continues below advertisement
Breast implants: rumors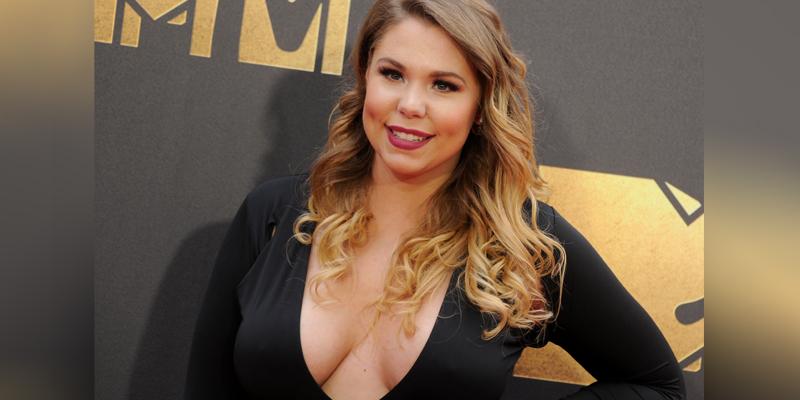 The rumor of Kailyn undergoing breast augmentation was running rampant after one day the Teen Mom star stepped out with noticeably larger breasts.
The public is being kept in the dark about Kailyn's rumored breast implants, as neither the reality star nor her plastic surgeons have confirmed or denied the rumor.
So this one remains a mystery.
Article continues below advertisement
Eating disorder
Kailyn opened up in her book Hustle and Heart about the reasons that forced her to go under the knife and needle to enhance her appearance.
"For years I struggled with eating disorders, and I was extremely self-conscious about my weight," the reality star revealed, adding that her "ultimate goal" was to be "totally at peace with my body, whatever it looks like."
Kailyn further insisted that her body is "something that has to be maintained continuously."
Article continues below advertisement
'I'm human'
Kailyn defended her decision to undergo a plastic surgery by boiling it down to one thing: "I'm human," the Teen Mom star wrote in Hustle and Heart, adding, "I care how I look."
"I knew that being satisfied with my outer appearance would give me the confidence I needed to face the world head on," Kailyn noted.
Article continues below advertisement
Diet and exercise
Plastic surgery was Kailyn's last-ditch effort to transform her body, the reality star revealed in the same book. She complained that about 14 months of vigorous exercise, CrossFit training and exhaustive dieting all turned out to be fruitless.
Being unable to get the results she wanted through exercise and dieting, Kailyn turned to plastic surgery as her last resort.
"I'd committed so thoroughly to working out and maintaining a healthy diet," Kailyn wrote. "But it was clear there was only so much I could do to change the shape of my body."
Article continues below advertisement
Ruined marriage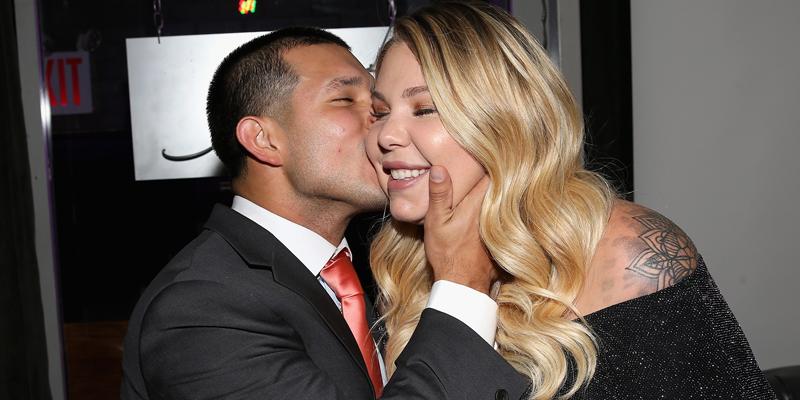 Even though Kailyn looks unrecognizably stunning after all the plastic surgeries and cosmetic procedures, her obsession with plastic surgeries led to the demise of her high-profile marriage to Javi Marroquin, who fathered her second child, Isaac.
"I knew her surgery would change her," Javi told Radar Online in an exclusive interview, adding that he was "shocked" at who she was becoming after the surgeries.
Arguing that after going under the knife Kailyn was no longer the person he "fell in love with," Marroquin said her infamous mommy makeover was "part of the reason we had so many problems."
Javi and Kailyn finalized their divorce in December 2016 after being married for four years.
Article continues below advertisement
Haters and trolls
Kailyn couldn't care less about an army of haters and trolls who keep bashing her about her transformed appearance. In Hustle and Heart, the reality star insisted that she just doesn't let haters get under her skin.
"I didn't make that decision under pressure," the mother-of-three wrote. "No one around me was making me feel bad about my body. I was just doing me."
Article continues below advertisement
'I'm done'
Even though it's rather difficult not to love Kailyn's plastic surgery transformation, the reality star is convinced that she is done going under the knife.
In her October 2017 interview with Radar Online, the 16 and Pregnant alum said confidently, "No more plastic surgery," adding that she has tried Botox in the past and it was a "horrible fail" for her. "I'm done," she said.
Later, when showcasing her new teeth during an interview on The Doctors, Kailyn echoed a similar sentiment about going under the knife. "No more plastic surgeries," she said. "The recoveries are always really hard on your body, and I had a reaction to lip fillers and so I kind of just went back away."
Plastic surgeries offer roughly infinite opportunities for upgrading one's appearance and boosting self-esteem. While Kailyn's "no more plastic surgery" pledge seems unwavering, she could have a change of heart.
After all, this is Hollywood we are talking about, the place where celebrities are flip-flopping on their promises and comments almost every day.