PHOTOS
Kanye West Is Mad At Kim And The Kardashians—Find Out Why North West May No Longer Appear On KUWTK!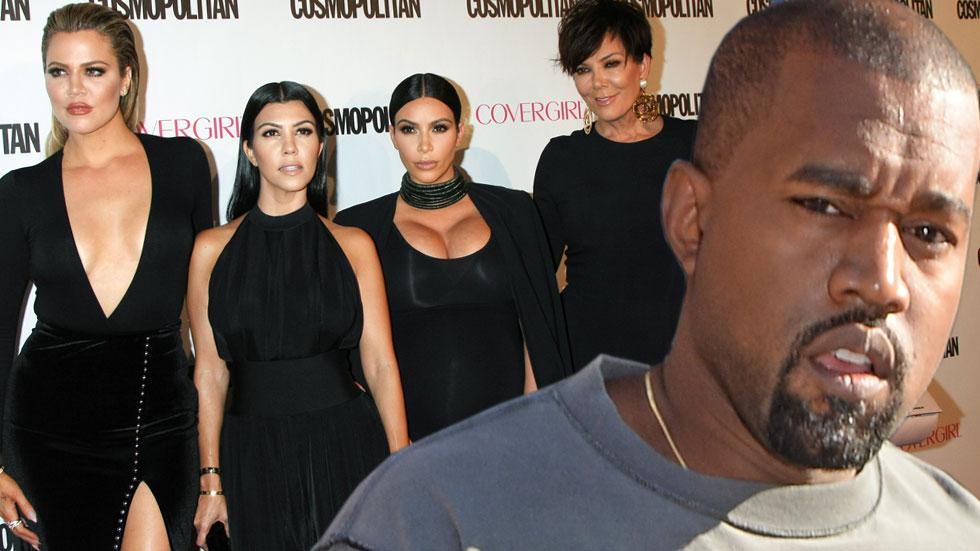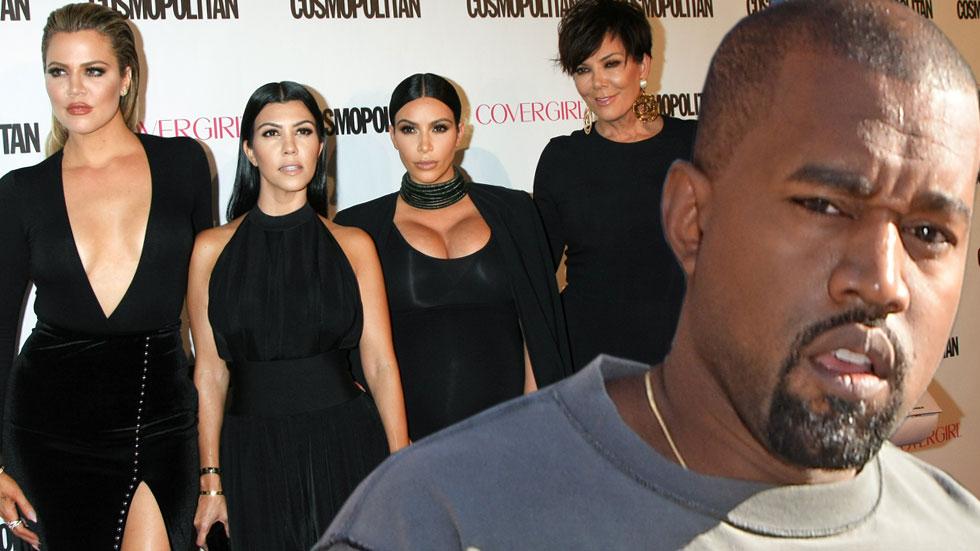 Fans were shocked when it was revealed that Kim, 35, and Kourtney Kardashian, 36, headed to see Lamar Odom in the hospital with their film crew in tow. Now, it turns out they weren't the only ones offended. Kim's husband Kanye West was also very angry when he learned of his wife's tasteless act.
Article continues below advertisement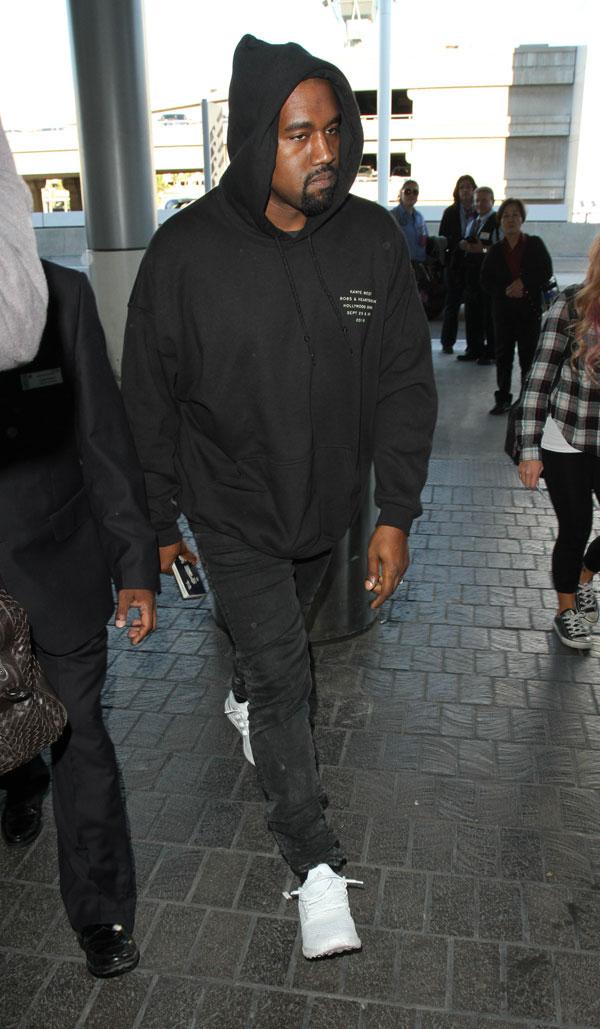 "Kanye was so upset when he found out the family wanted to sneak cameras into the hospital and film Lamar," a source told RadarOnline.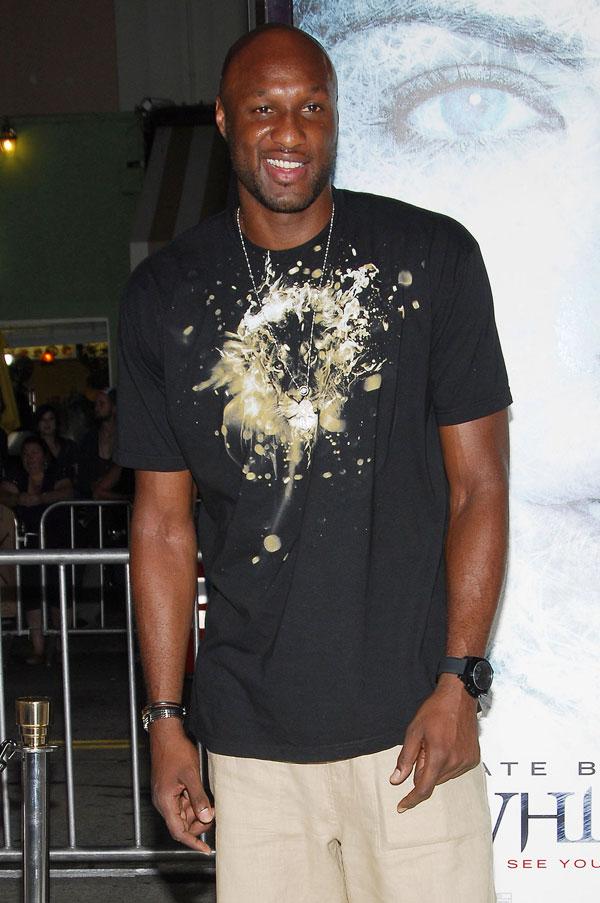 What makes the situation even more inhumane is the fact that prior to his overdose, Lamar "begged" Khloe to not tape their private conversations and air them on the family's reality show. But they were shown regardless.
Article continues below advertisement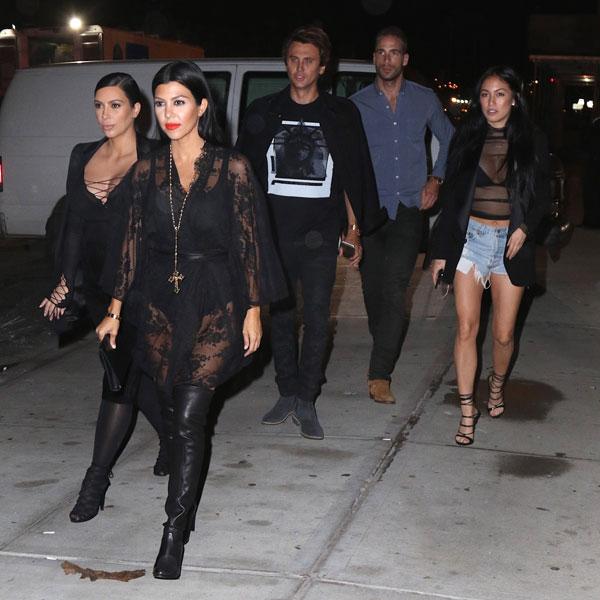 The 38-year-old "really thinks they hit a low with this stunt. He said it was crass of them to do," the source continues. And it sounds like Kanye is not taking this lightly, and is even threatening to keep his children off of the show amid the controversy.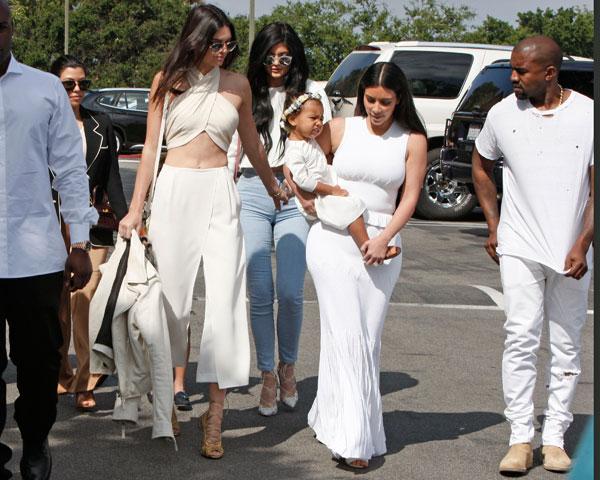 "Kanye doesn't want North or the new baby to be on the show anymore," the source explained. "He is really mad that Kim and Khloe and their mom exploit Lamar. He feels like Lamar needs to recover in privacy and to put that on the show in his condition is just outrageous."