PHOTOS
Where's Yeezy? The Kardashians Travel Abroad Without Kanye West As Kylie Jenner Tries To Hide Her Makeup Free Face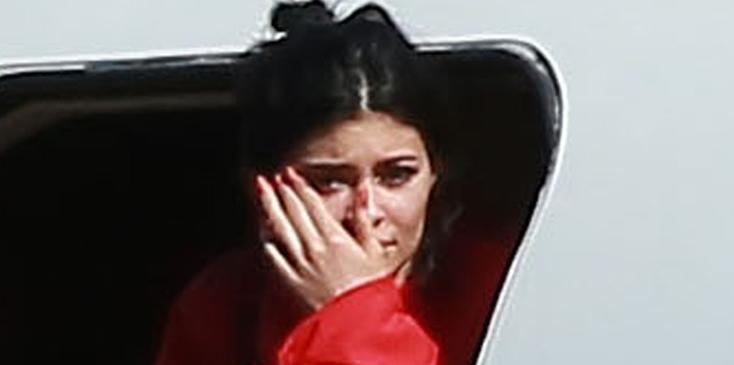 The Kardashian Family Catches A Private Jet Out Of Town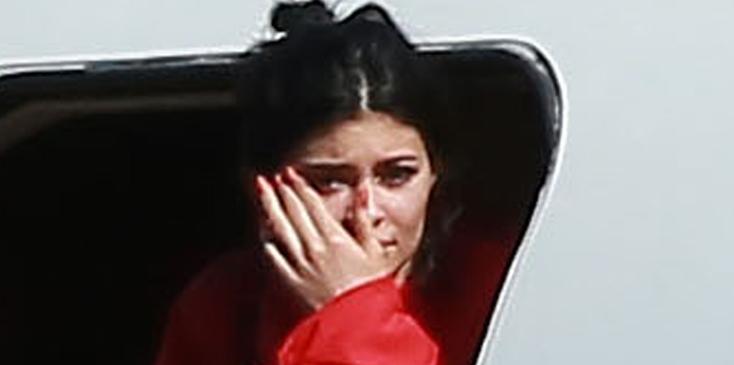 Kanye, who? The rapper was missing in action as the rest of the Kardashian krew headed to Central America to get away from winter weather.
Article continues below advertisement
FFN_FF9FF10_Kardashian_Family_012617_52295012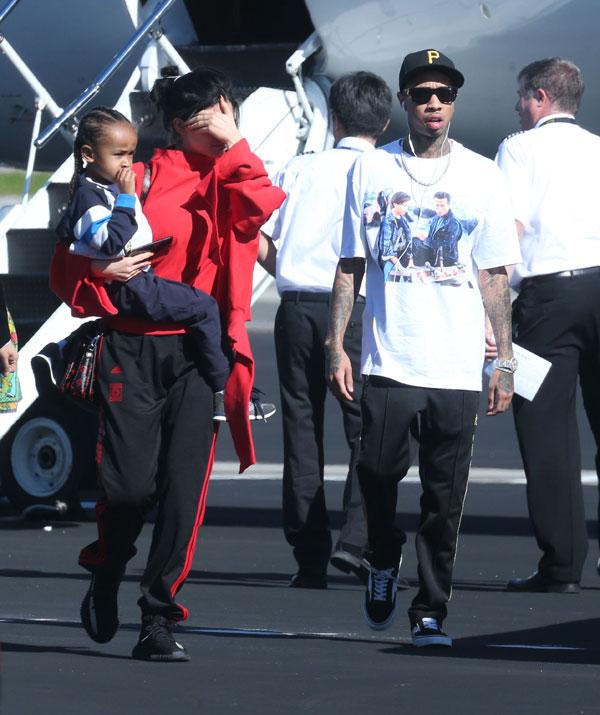 Kylie Jenner was spotted hiding her makeup free face as she held Blac Chyna's son, King Cairo, and walked beside her beau Tyga after departing from Kim and Kourtney's private jet. By the looks of it, Cairo looked quite comfortable in spite of previous reports about Kylie and Chyna being frenemies.
FFN_FF9FF10_Kardashian_Family_012617_52295099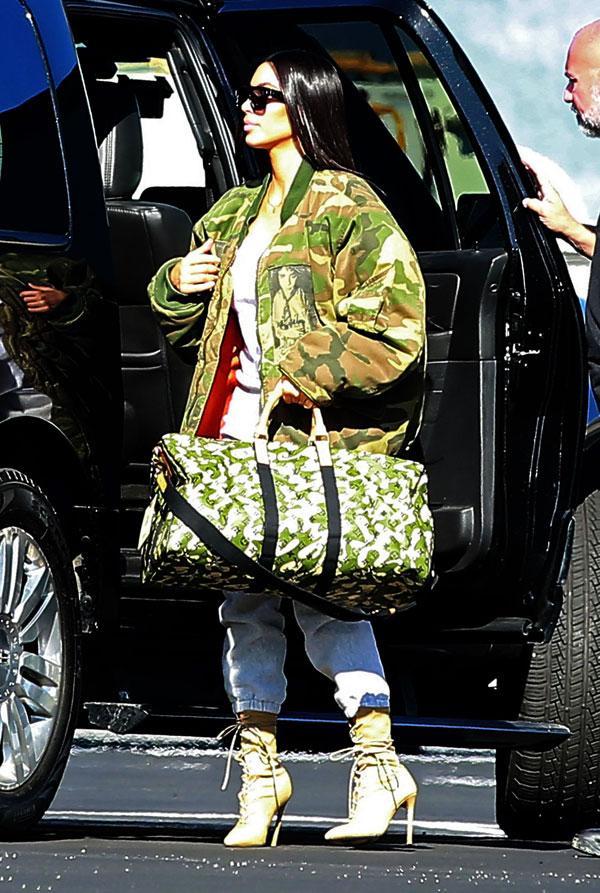 Never to be outdone, Kim looked like a glamorous diva in stiletto heels and a camouflage jacket, which matched her bag. Like Kylie, she too hid her face, but did it behind a pair of fashionable shades.
Article continues below advertisement
FFN_FF9FF10_Kardashian_Family_012617_52295039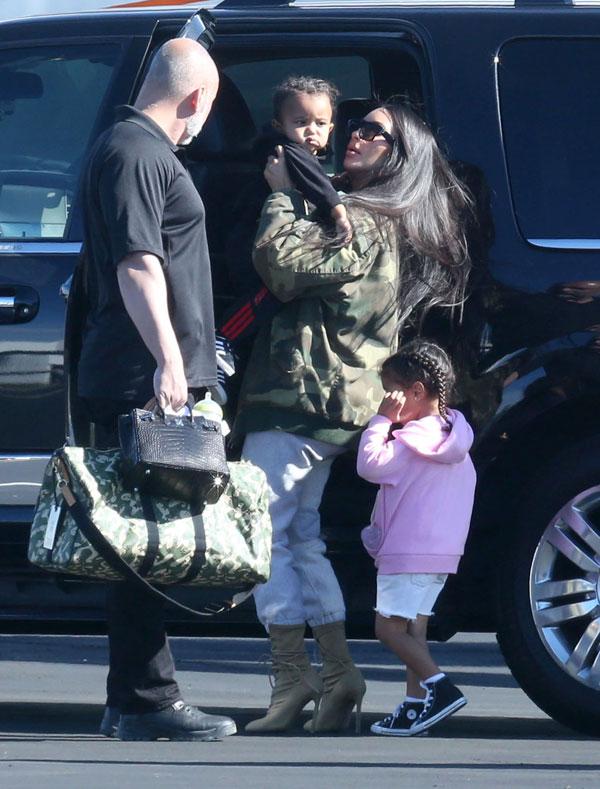 Article continues below advertisement
FFN_FF9FF10_Kardashian_Family_012617_52295070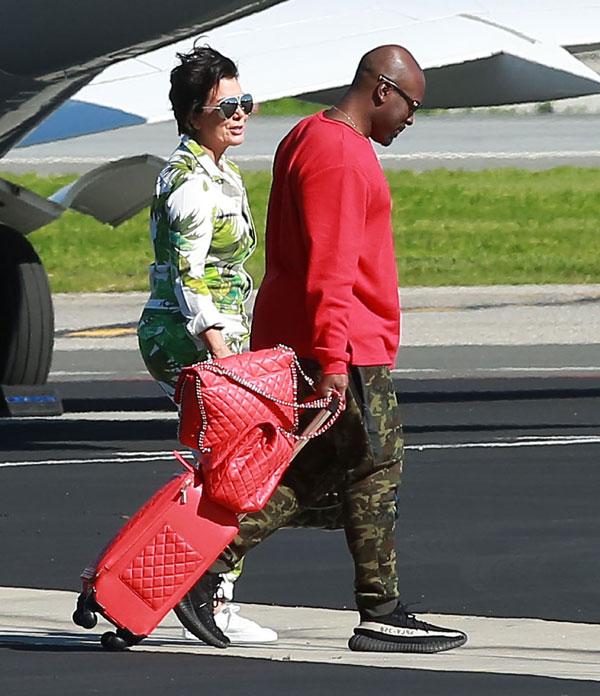 Meanwhile, never to be outdone, Kris was also a part of the crew, and brought along her boytoy, Corey Gamble.
Article continues below advertisement
FFN_FF9FF10_Kardashian_Family_012617_52295025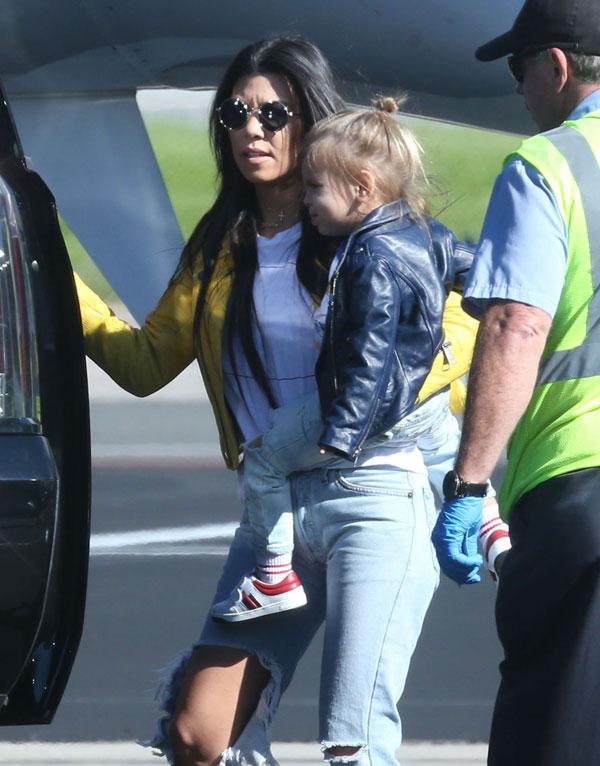 Kim and Kourt apparently both decided to fly solo, as Scott Disick wasn't seen either, despite rumors that Kourtney is pregnant with their fourth child.
Article continues below advertisement
FFN_FF9FF10_Kardashian_Family_012617_52295044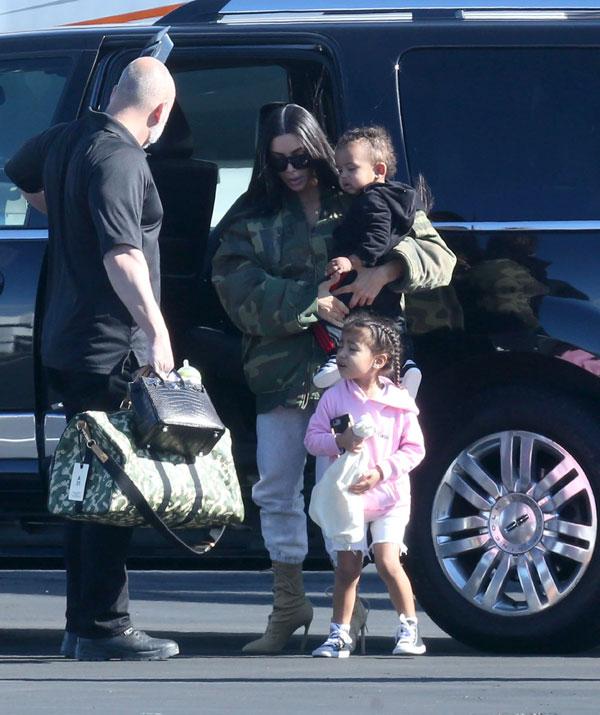 What are your thoughts on their trip? Let us know in the comments section.