PHOTOS
Is Karlie Kloss & Taylor Swift's Friendship Over For Good? The VS Model Sets The Record Straight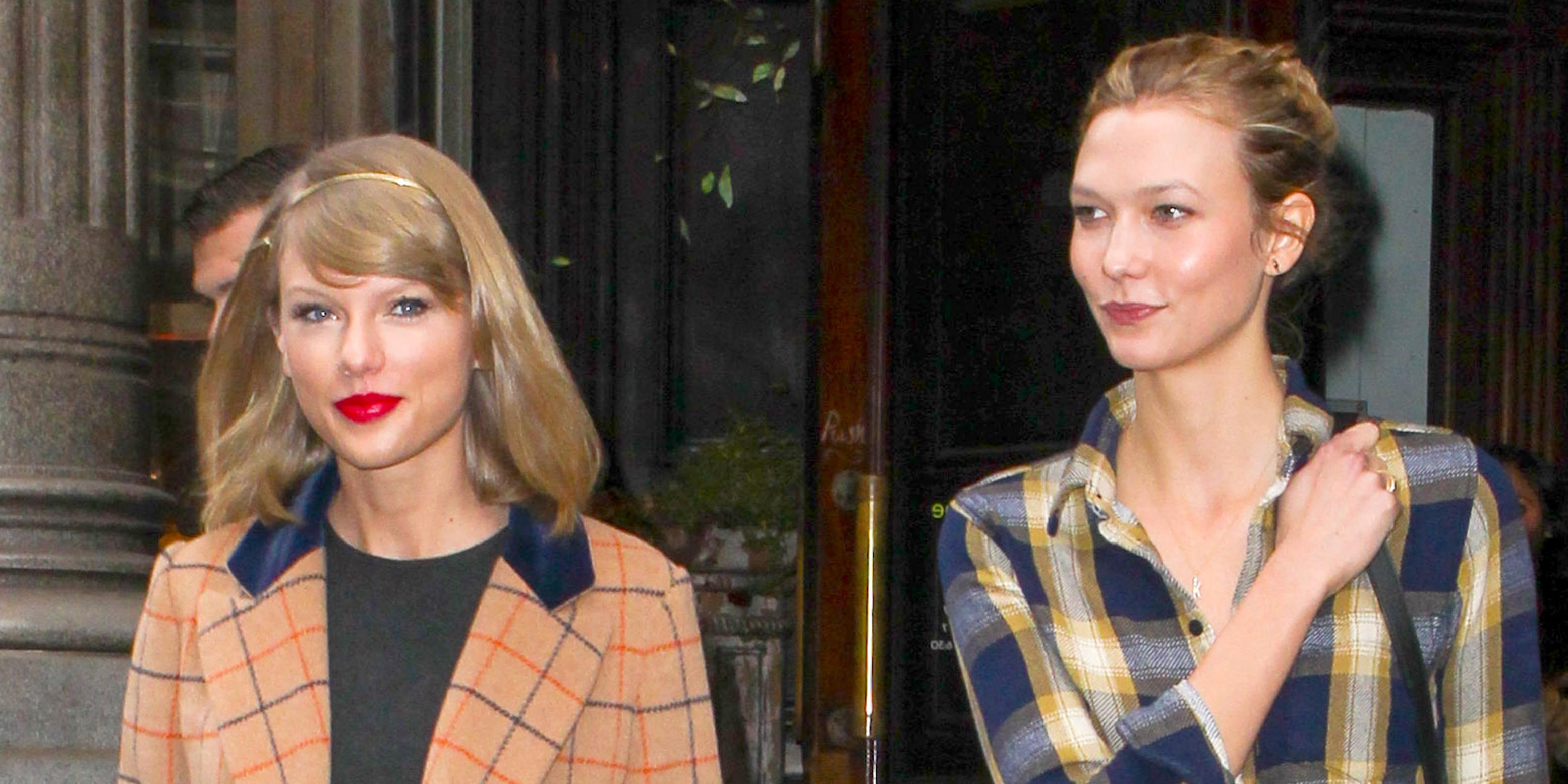 No bad blood here! Karlie Kloss finally addressed those oh-so-prevalent feuding rumors that have surrounded her "friendship" with Taylor Swift for months.
Article continues below advertisement
In an interview with The New York Times, which was mainly about teaching teenage girls how to code, the Victoria Secret model said, "Don't believe everything you read," when asked if she and the "End Game" singer were no longer friends.
As any T-Swift fan can tell you, Taylor and Karlie's friendship was at one point the epitome of bestie goals. Karlie even had her own room in Taylor's apartment, which the singer stocked with Karlie's favorite Whole Food snacks (friendship in its purest form).
Article continues below advertisement
However, in January, there seemed to be some bad blood (pun totally intended) when Karlie captioned an Instagram post, "Swish Swish." While to the untrained eye Karlie's caption may look like an innocent basketball reference, Taylor fans weren't having it as they believed it was a dig at T-Swift since "Swish Swish" is also the name of a Katy Perry (Taylor's nemesis) song.
Article continues below advertisement
Taylor also seemed to diss Karlie in her "Look What You Made Me Do" video when she left the model's name off her a T-shirt that listed her close friends' names. Then there was the whole rumor that Taylor turned down an invite to be a guest on Karlie's new TV show, Movie Night With Karlie.
With all that seemingly bad blood even Jennifer Lawrence wanted to know what was up with the two's friendship. During an interview with The New York Times last month, the actress randomly asked, "I'd like to know what's going on with Karlie Kloss and Taylor Swift, that's the honest-to-God truth. Is nobody else curious? It's keeping me up at night. What happened?"
Article continues below advertisement
While the friends' relationship may be different than it once was, it looks like they've "shaken off" the drama and are ready to "begin again." (Maybe?)
Do you think Taylor and Karlie are as close as they used to be? Sound off in the comments!