PHOTOS
Kate Middleton's Beauty Secrets Revealed—Find Out How She Gets Glam!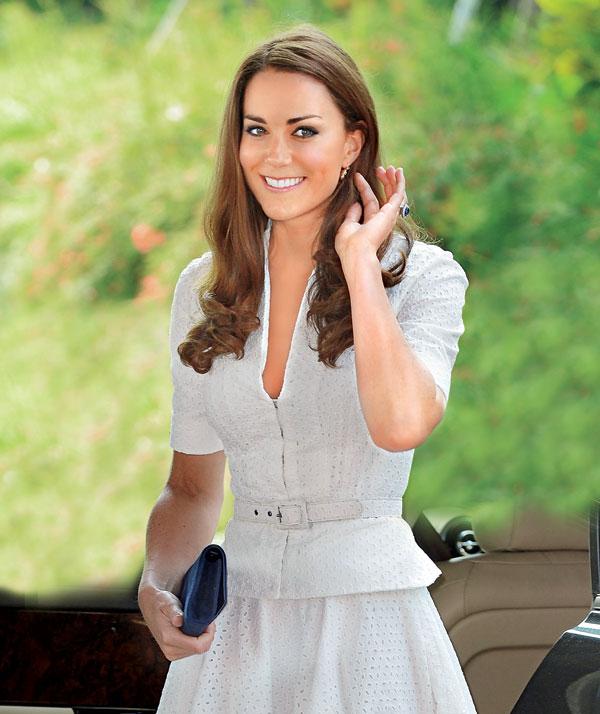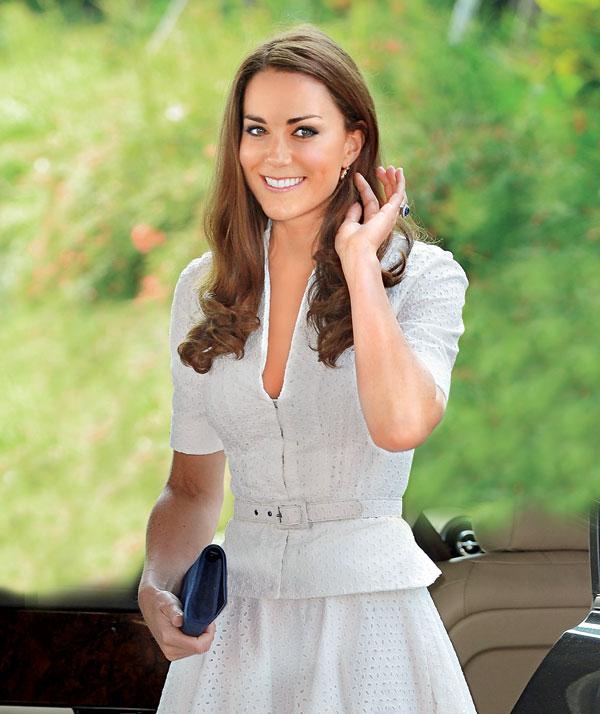 Even before she married a prince, Kate had mastered a signature look—glowing skin and flowing hair—worthy of a Duchess! But Kate's seeming effortlessness requires some royal effort, indeed.
"Kate's hit the genetics jackpot, and much of what she does is preventative," says a source. "But she's got plenty of beauty tricks up her sleeve."
So how does Kate get glam? There's reportedly a well-paid staff tasked with meeting her every sartorial and cosmetic need. Trainers, tailors and a personal glam squad come at an annual cost of $2.5 million—
10 times the budget the duchess was allotted only two years ago! "Kate used to go along with whatever the palace said, meekly recycling her outfits and even doing her own hair and makeup," says a royal insider. Keep clicking to learn some of her secrets!
Article continues below advertisement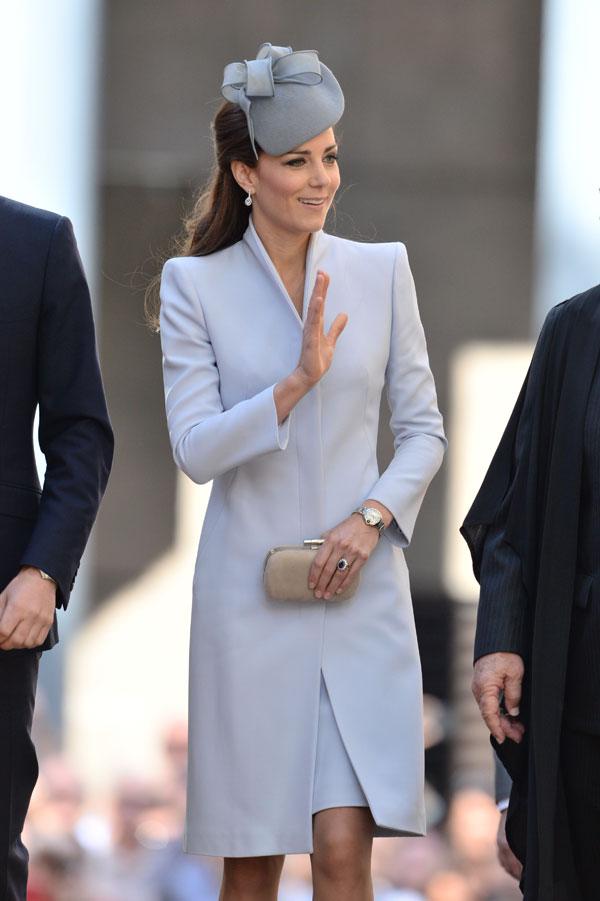 The Wardrobe
Once labeled the "Discount Duchess" who was known for recycling outfits, Kate has begun polishing her look—which includes spending upwards of $500,000 a month on clothes! "Kate has a personal tailor who works full time for her, photographing and cataloging her clothes, and also acting as a stylist," says an insider, who adds that Kate is "acutely aware" of how often her style is compared to that of Princess Diana.
"Magazines show photos of Diana from 20 years ago next to Kate now, and it's unfair if Kate's wearing cheap High Street stuff from Zara, while Diana's in custom Ralph Lauren," says the source. "Kate feels designer outfits look better, so she spends whatever she likes on clothes."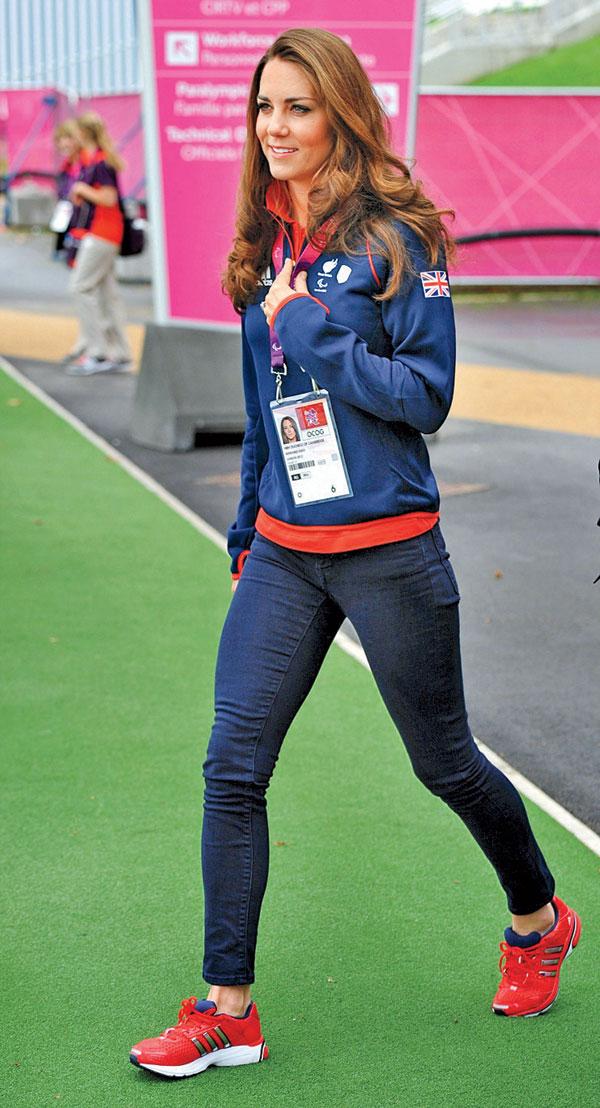 The Workout
A mere two months after giving
 birth to baby George, Kate had shed every ounce of pregnancy weight she'd gained—thanks in major part to her intense fitness regimen. "Kate has two personal trainers," says a source. "One is a Pilates expert, the other is a cardio guy she works out with every single day, and who also oversees her dietary needs." Five- foot-10 Kate has never shied away from showing of her toned limbs (those legs!), but her easy-breezy photo ops belie a die-hard sense of discipline.
"Kate is photographed and scrutinized by everyone on the entire planet," says a source, "so she never eats more than 1,000 calories a day, and she gets precisely eight hours of sleep a night." Beauty rest, indeed!
Article continues below advertisement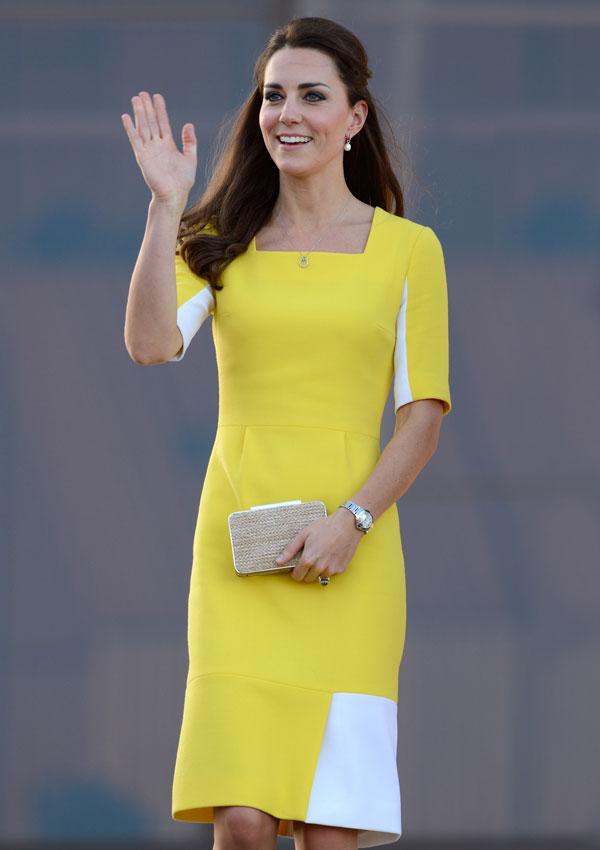 The Hair
"Kate's hair is her crowning
 glory—excuse the pun—and she takes good care of it," says an insider. She reportedly relies on Kérastase shampoo and the rich conditioners found in over-the-counter hair color kits. Her hairdresser charges a hefty $2000 for a cut and $3000 for color—but queen forbid her gray roots show. The last time that happened? "There was a royal uproar!" says a source.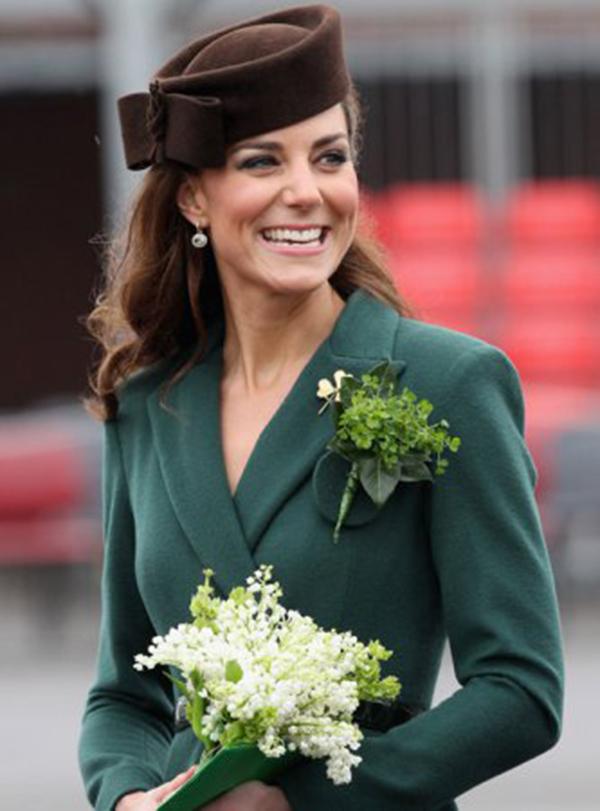 The Skin
Kate is said to swear by monthly facials from Deborah Mitchell, the Heaven Bee Venom face mask, and Bobbi Brown shadows to make her green eyes pop!