PHOTOS
Kathy Griffin Shaves Her Head To Support Sister In Cancer Battle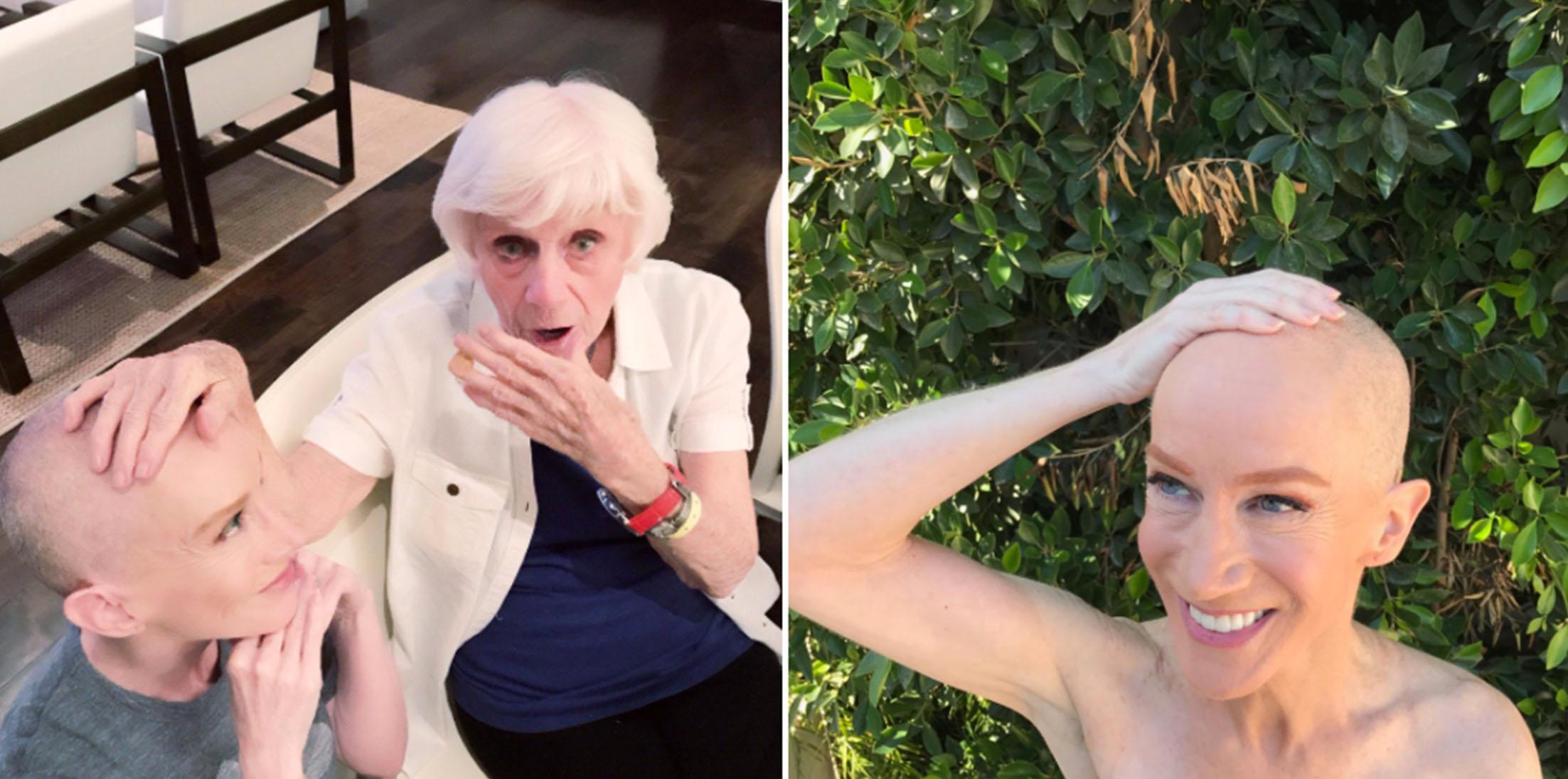 Kathy Griffin knows how to show up for her sister. The comedian recently went completely bald to support her sister Joyce as she undergoes chemotherapy for cancer.
Article continues below advertisement
In photos posted to social media, Kathy poses alone and topless outside, beaming after getting her new buzz cut.
In another image, Kathy is with her mom Maggie, who is covering her mouth in shock. Maggie tweeted that her daughter is a "wonderful human being."
Article continues below advertisement
This isn't the first time Kathy's family has had to go through this horrible ordeal. Her older brother Gary passed away at 63-years-old from stage-four esophageal cancer. "This AM my brave brother Gary Griffin passed away in palliative care after a brutal struggle w cancer," Griffin wrote on Instagram at the time. "Oh & he was funny as s––t."
The actress is comfortable wearing a wig—a few weeks ago Kris and Kendall Jenner were caught sneaking a few selfies in Kathy's wigs—but maybe she'll try the bald look for a while.
Article continues below advertisement
It's been a rough few months for Kathy, who came under fire after posting a video she made about decapitating Donald Trump.
What do you think about Kathy's sweet gesture while her sister fights cancer? Let us know in the comments section.