PHOTOS
Katie Holmes Brightens Up NYC With Pretty Floral Look After Split From Ex Jamie Foxx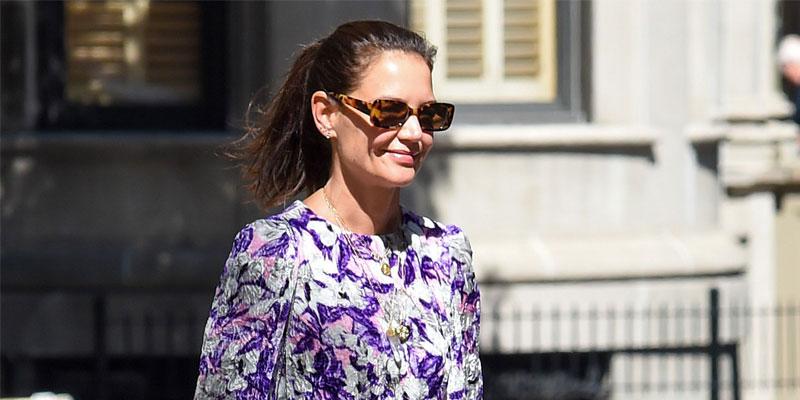 Katie Holmes brought her eclectic style to the streets of New York on Tuesday, September 17. The Brahms: The Boy II star was seen looking happy and busy as she stepped out.
Article continues below advertisement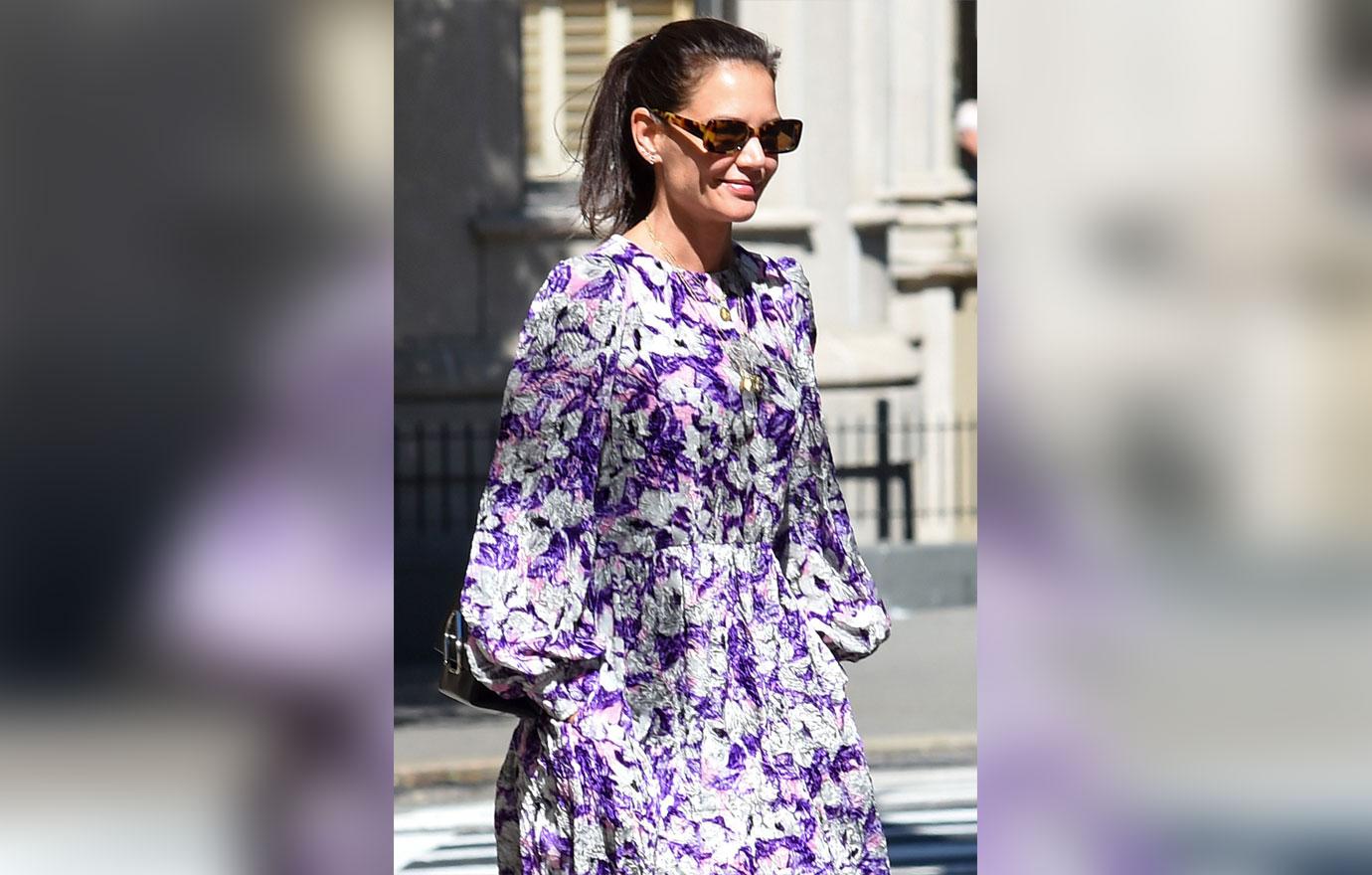 Katie, 40, wore a vintage velvet pink and purple floral frock, black stiletto pumps, a matching crossbody purse and cheetah-print sunglasses.The mother of one looped her dark hair into a loose ponytail and wore light makeup.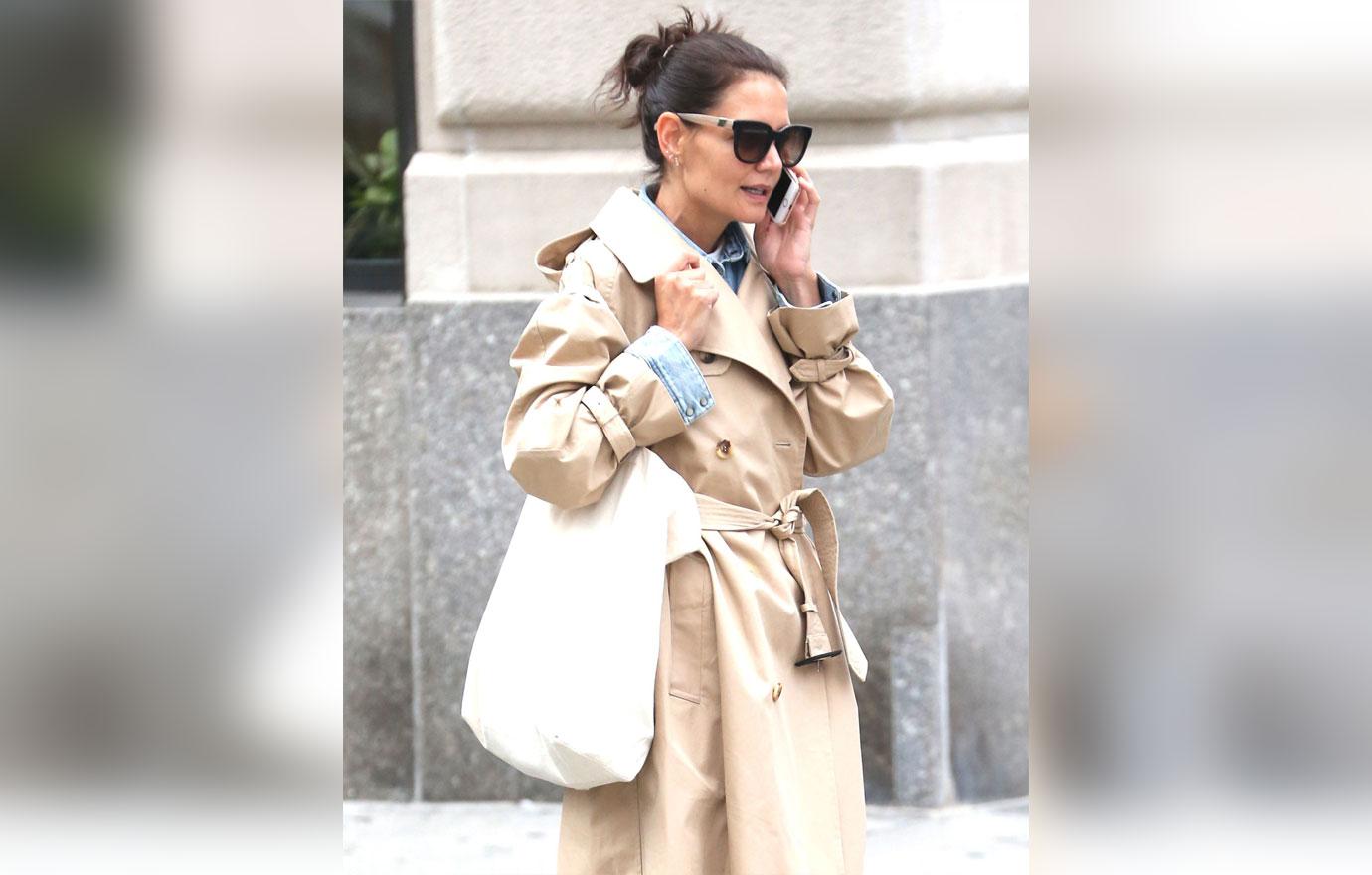 Just a day before, the Dawson's Creek star changed up her look and rocked some serious fall vibes. Katie sported a beige trench coat, light wash boyfriend jeans, black leather slides and a denim blouse. She also donned a white canvas bag and dark sunglasses.
Article continues below advertisement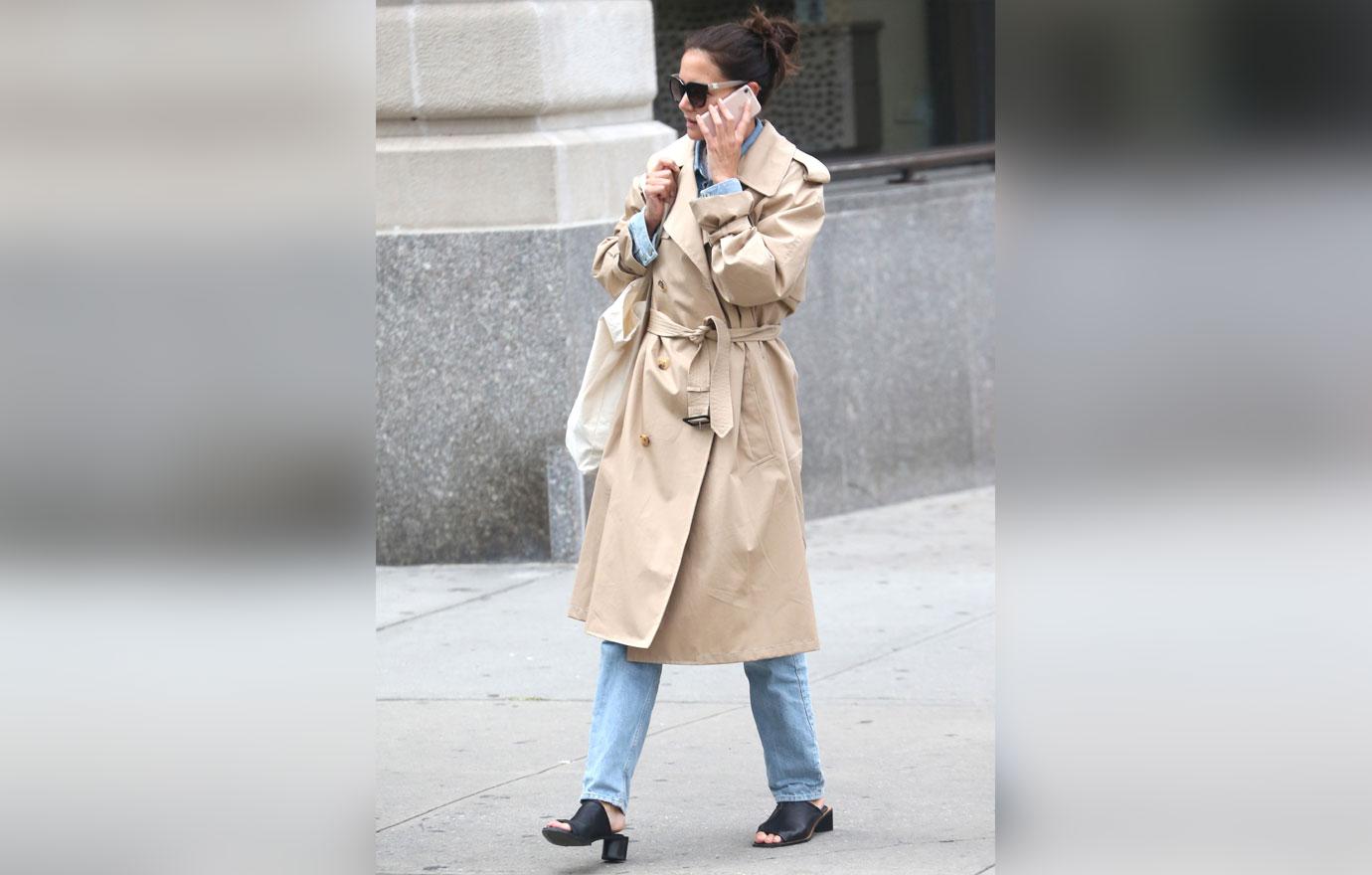 Katie was spotted wearing the same slippers she donned back in August. She almost had a wardrobe malfunction while spending the day with her daughter Suri Cruise when she wore the slides, jeans and slouchy gray sweater. The actress chatted animately on her phone as she strolled along the busy Manhattan streets.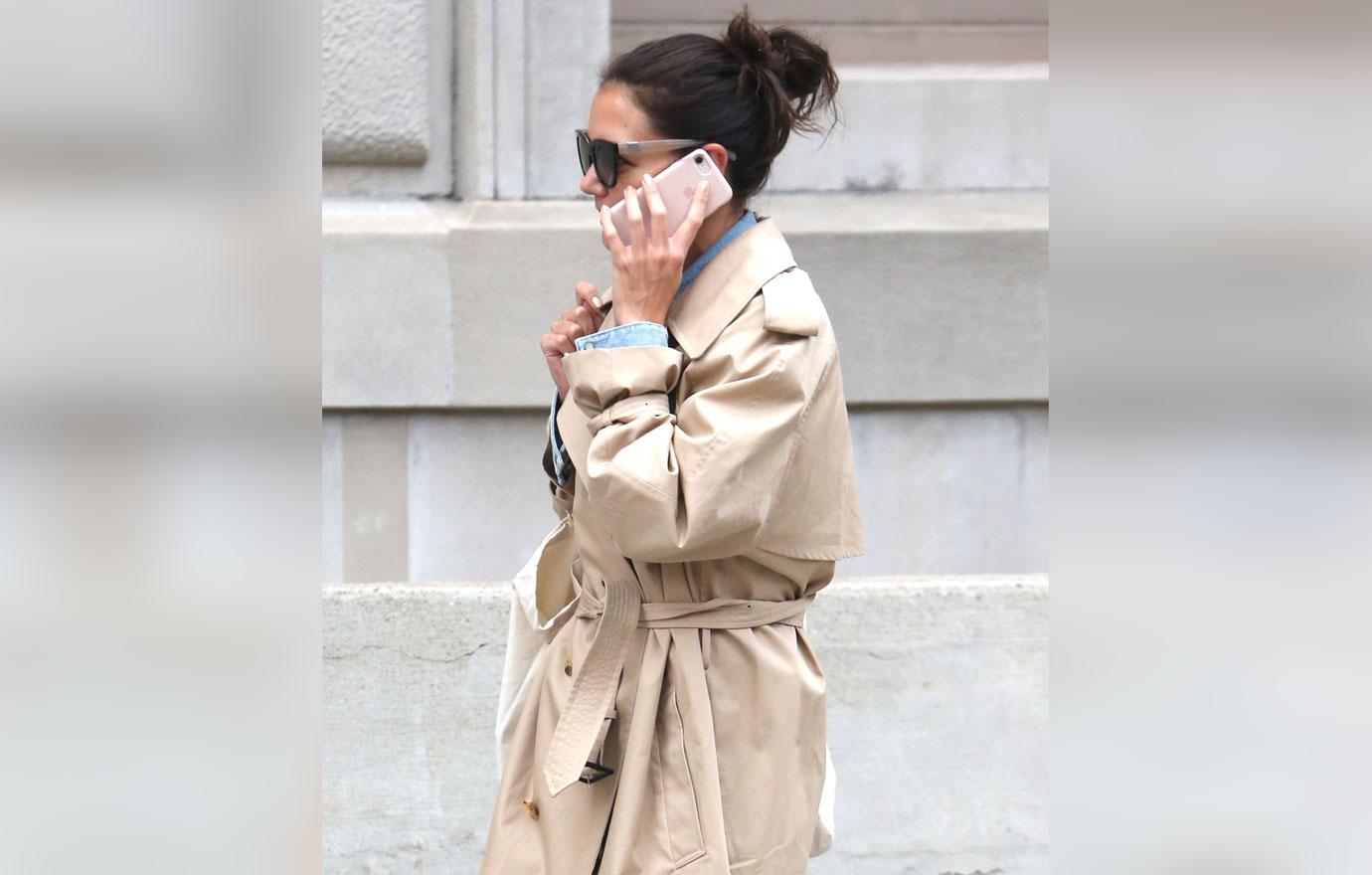 Article continues below advertisement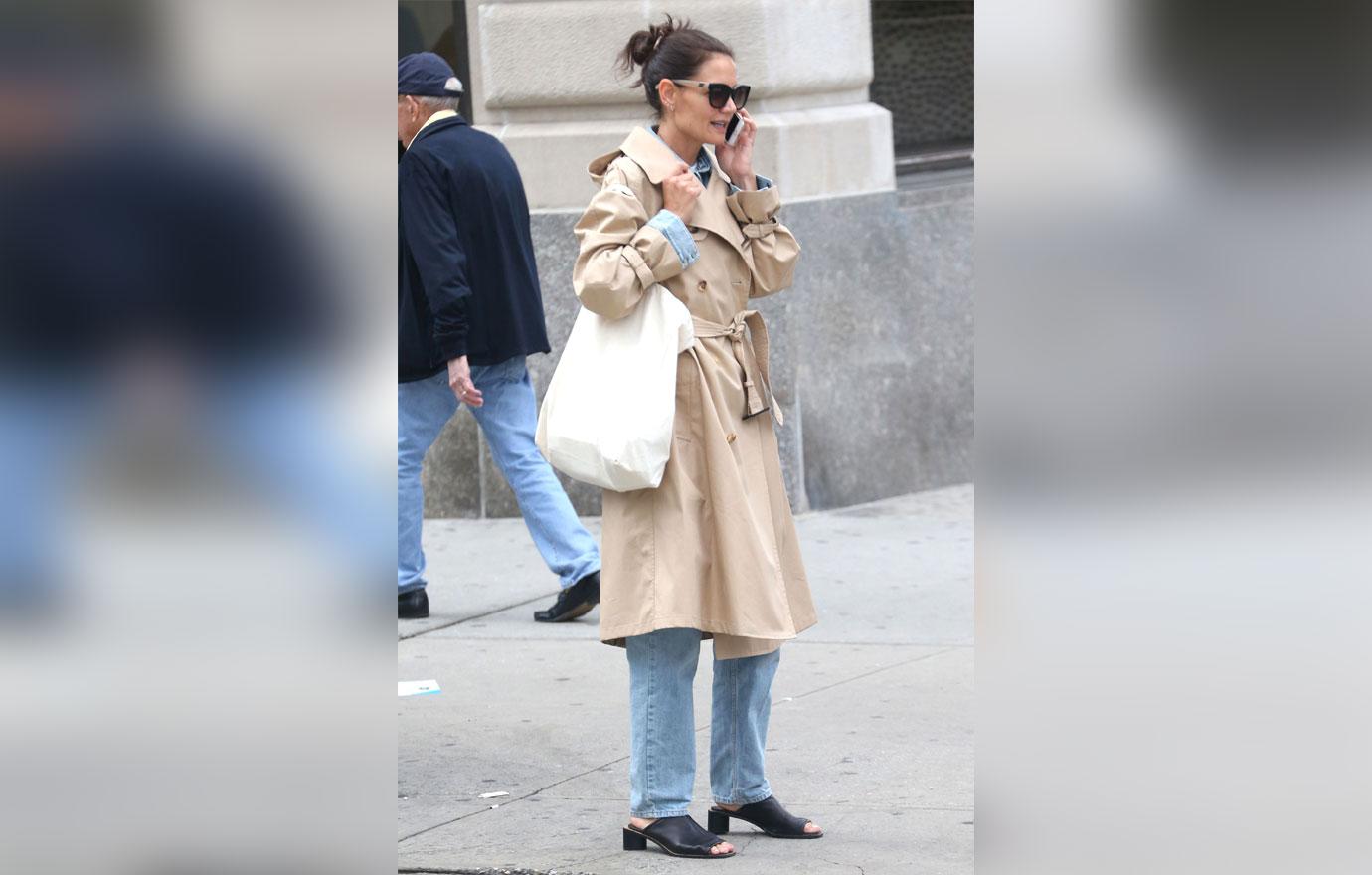 The pair reportedly broke up due to several instances where the two just could no longer make their relationship work. Jamie was a big fan of the wild nightlife and Katie just wasn't having it. Jamie and Katie have been arguing nonstop over his partying. For months he's been promising to calm his wild ways, but nothing's changed and she's finally come to the conclusion that she wants to be with a guy who's more mature and ready to settle down," a source told In Touch.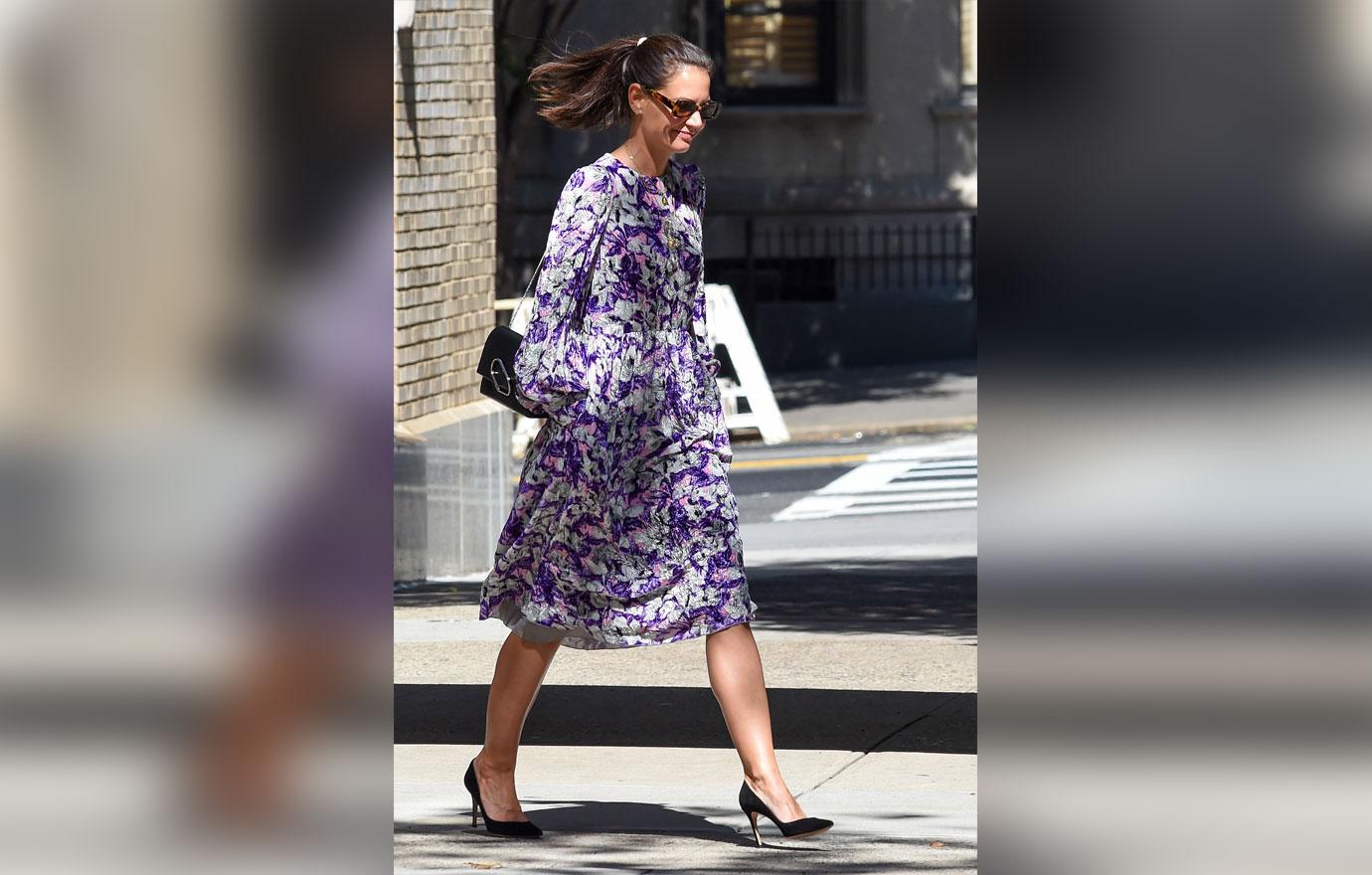 Long distance also played a huge part in their break up. Katie and Suri live in New York City, while Jamie spends much of his time on the West Coast. They split when Jamie was seen holding hands with singer Sela Vave in Los Angeles on August 17. At the time, A source for PEOPLE claimed that the relationship between Jamie and Sela is strictly business. "She's just a girl he's helping out, a young singer," the insider said.
Article continues below advertisement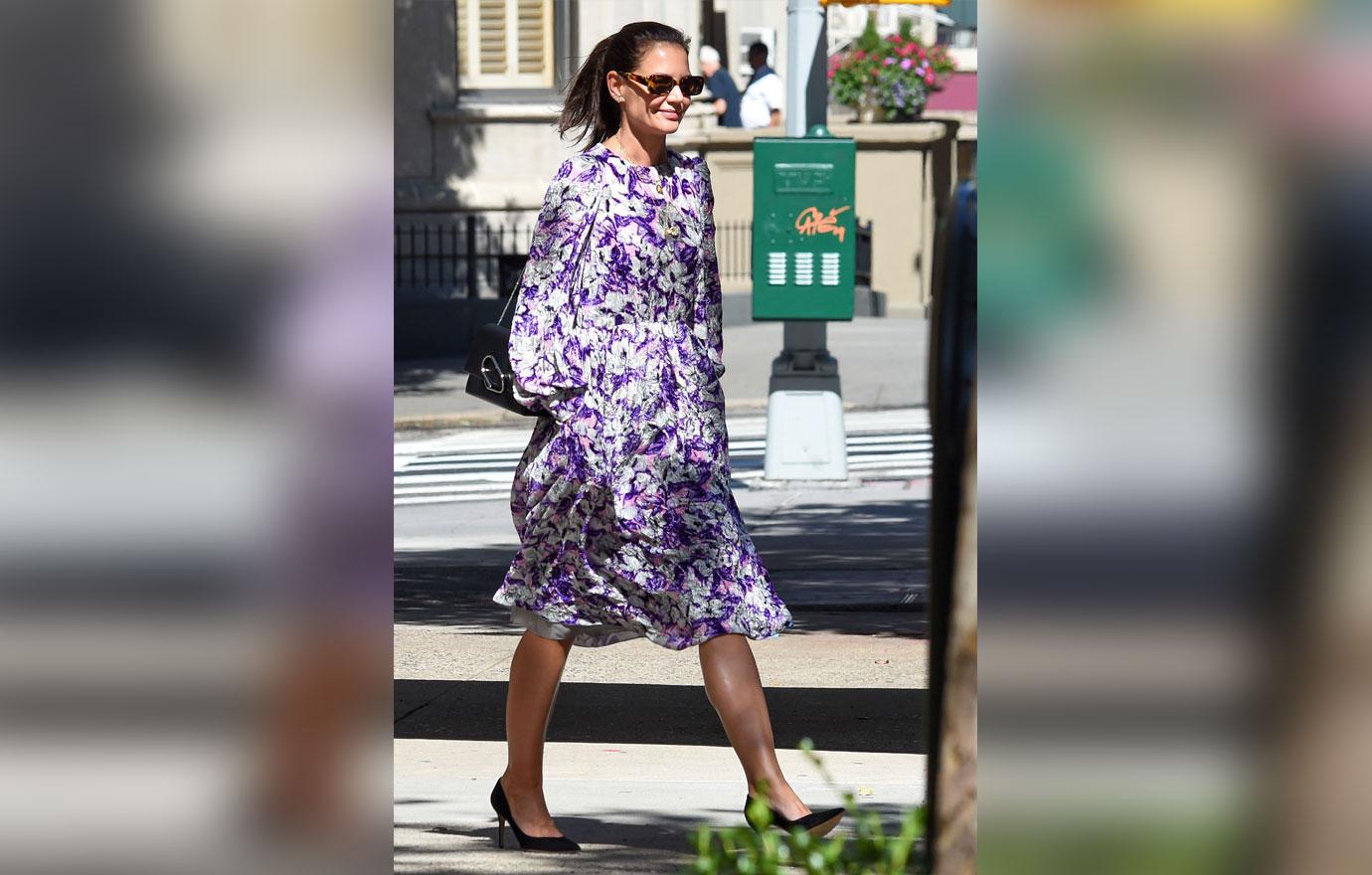 Which of Katie's looks was your favorite? Sound off in the comments below!